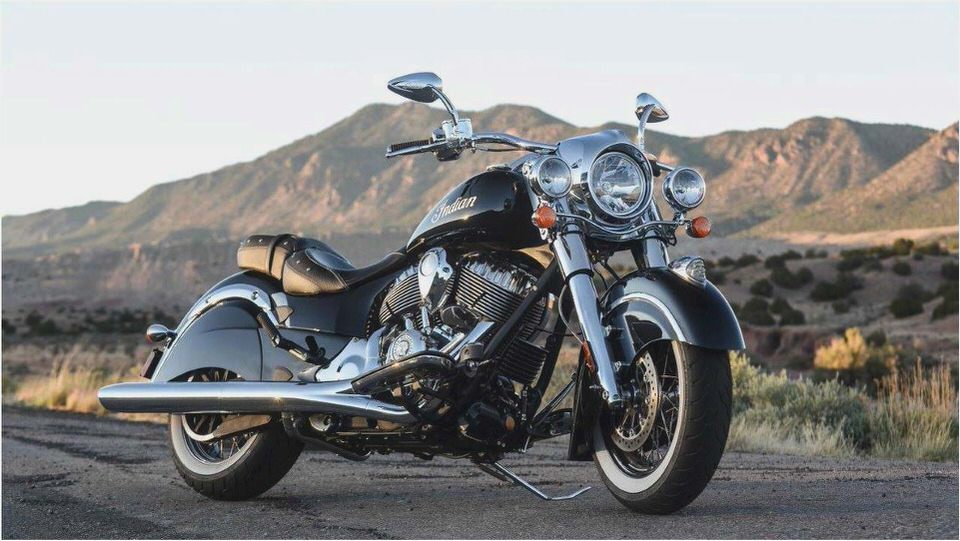 Save to
2014 Indian Chief Dan Neil/The Wall Street Journal
WOULD YOU LIKE to hear some good news? After decades of sordid mismanagement and cyclical bankruptcy, the great Indian Motorcycle brand has been reborn in the American heartland (Spirit Lake, Iowa) with alluring retro-modern cruisers powered by beautiful/vulgar 111-inch V-twin engines. Imagine the velvety crumple and flap coming from the streamlined Deco exhaust pipes, the chirr of pushrod tappets ricocheting off canyon walls, the snapping pennants at full throttle.
Get a load of this thing coming around a corner. You got a permit for this event?
The 2014 Indian Chief motorcycle has awakened some sort of motorcycle sleeper cell in Rumble Seat columnist Dan Neil's soul. He joins the News Hub with his review.
It is also what you might call joyously enormous. The undressed Chief, with 5.5 gallons of fuel onboard, weighs 812 pounds. That is one 98-pound weakling more than the Moto Guzzi 1400 California I rode a few months back and it is about 100 pounds more than a Harley Softail.
The new Indian represents some significant technical achievements—the two-cylinder, 1.8-liter engine is an insanely optimized upgrade of an architecture that was obsolete 50 years ago, for example—but the people responsible for the new Indian weren't sweating the pounds.
Indeed, if this bike has a fault, it's the slight sluggishness in the handlebars at low speed. And small wonder. By way of fealty to Indian's historic, gotta-have-'em design cues, the new Indian front end sports a mirror-chromed steel headlamp housing the size of a serving tray, with separate dual high-beams and turn signals arrayed across a chromed light bar; mighty mirror-chromed telescopic shocks (119 mm); the signature front fender valance with its translucent Indian chief fender ornament, now illuminated with LED.
All of which builds inertia around the steering axis, even before you get a quick-release cop windshield on the Chief Classic or opt for the full fairing that comes with the Chieftain. In short, you have to muscle the handlebars around in tight maneuvering.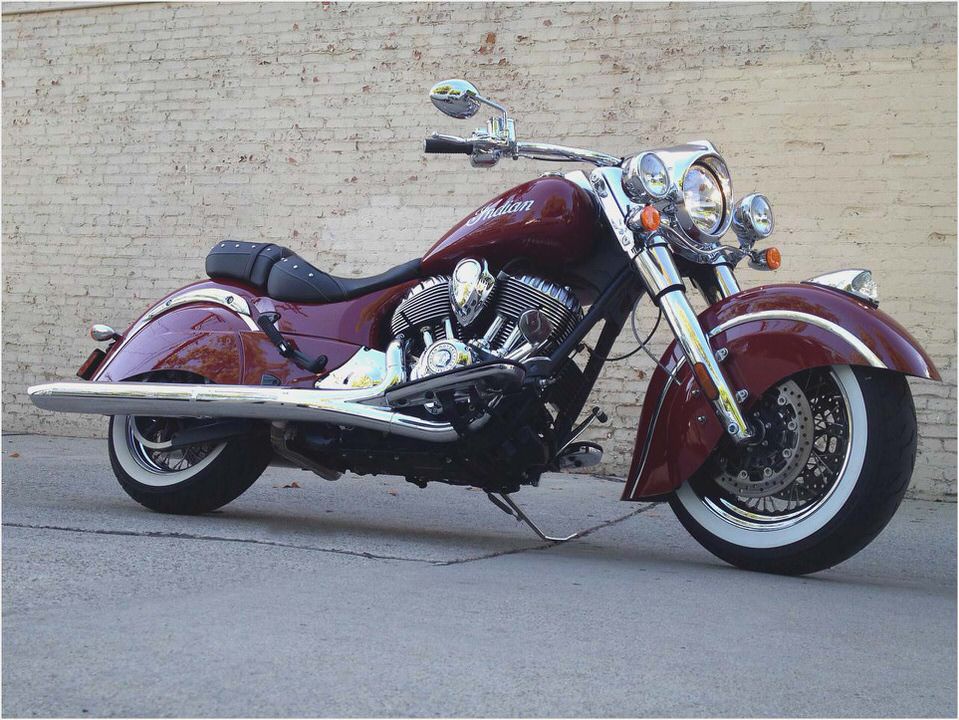 In a concession to physics, the Chief has front disc brakes, a lot of them: dual, crossed-drilled floating rotors with four-pot calipers and ABS. There is also a single-rotor rear brake with a carlike brake pedal near the right floorboard, though I confess I can't get used to rear braking.
" 'This bike has awakened some sort of motorcycle sleeper cell in my soul.' "
In the pageant of cruiser bikes currently set before affluent middle-aged dudes, the Guzzi and the Indian are two proofs of the same motorcycle theorem: grandeur over performance, leverage (by way of a low center of gravity) over weight savings, style over speed. At this point in my riding career, that works for me.
The original Indian Motorcycle Company of Springfield, Mass. went belly up in 1953 and since then, there have been numerous attempts to revive the brand, all ignominious. There was much to salvage, after all. Prewar Indians are core curricula in 20th century American industrial design, to be esteemed like Chris Craft wooden motor yachts, early Airstream trailers or Yankee Clipper flying boats.
Those days won't come again.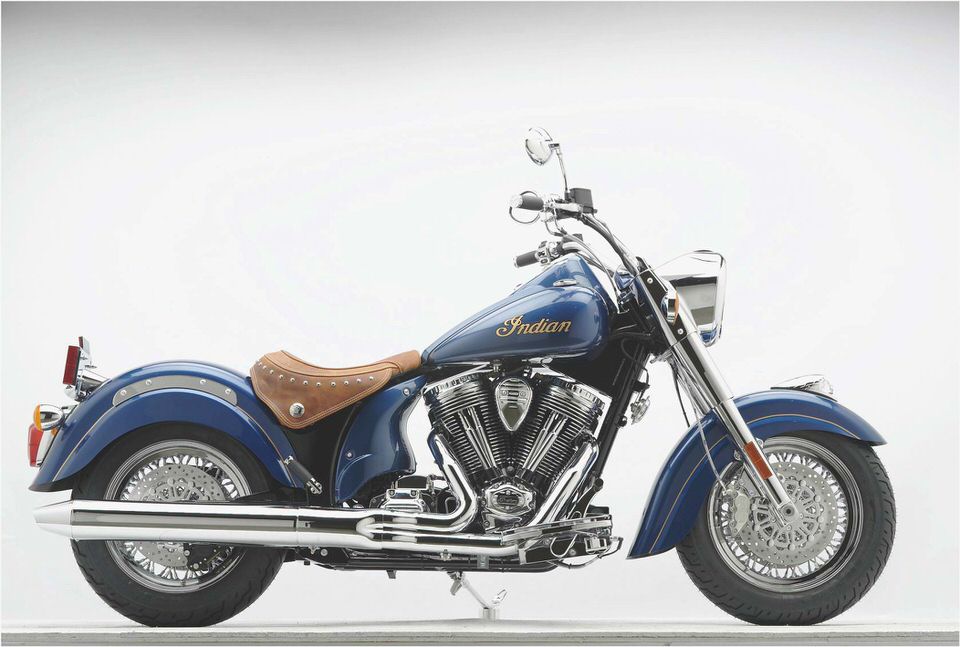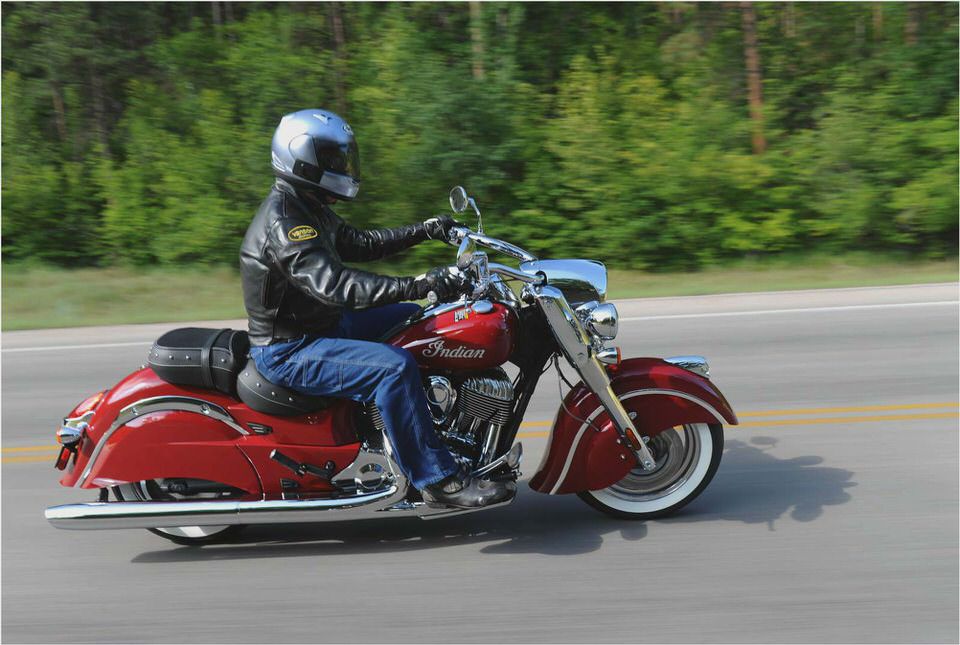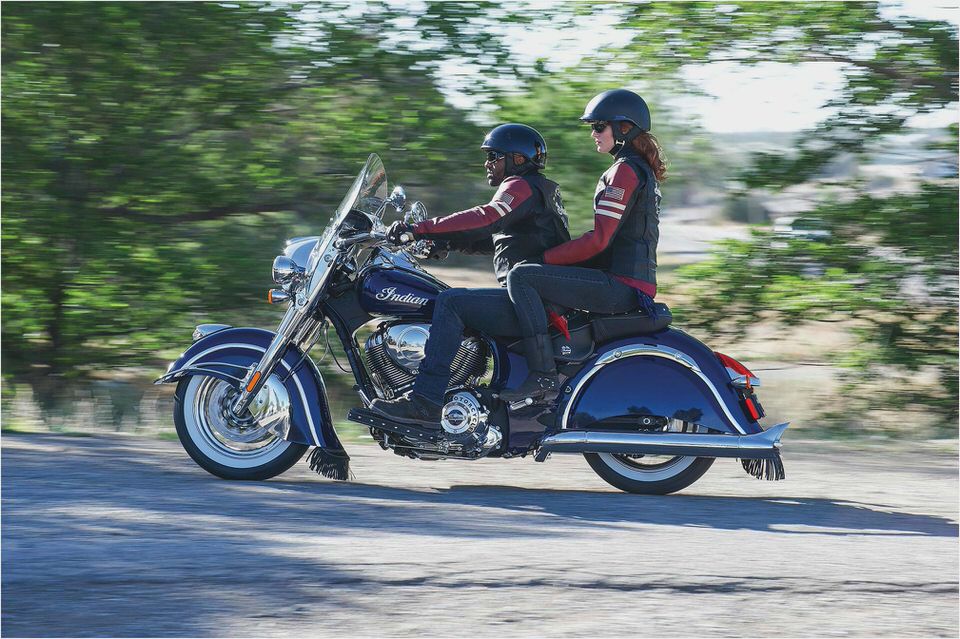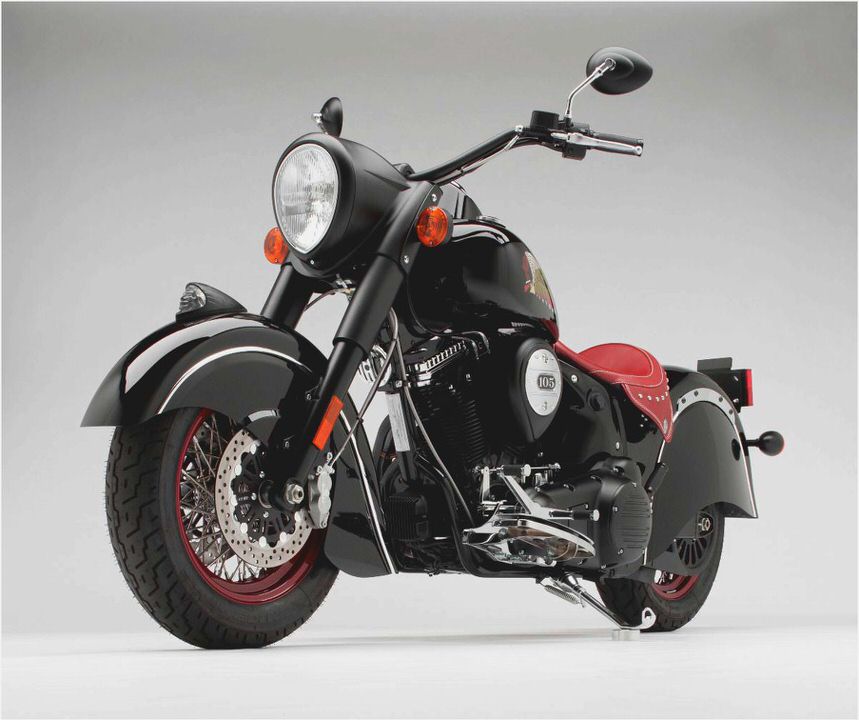 Indian Roadmaster Motorcycles For Sale Now
2011 Indian Motorcycles Canadian Debut – Chief Blackhawk edition – Motorbike…
2010 INDIAN Motorcycle Photos Chief Vintage
First Ride: 2014 Indian Chief Classic, Vintage and Chieftain – Cycle News
Indian Motorcycle Company Unveils Flagship Indian Chief Vintage at Daytona…