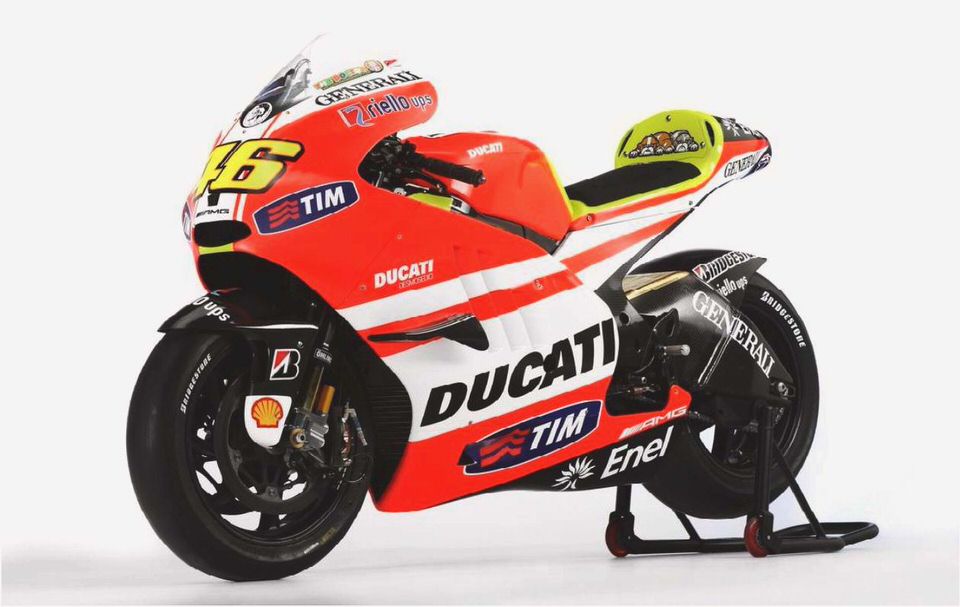 Valentino Rossi Biography
Monday, 14 February 2011 18:12 Written by Dan Evon
Valentino Rossi is a MotoGP motorcycle racer from Urbino, Italy who has won nine Grand Prix World Championships. Valentino Rossi is one of the most successful figures in motorcycle racing history, with a record seven premier class Grand Prix World Championships. Valentino Rossi's father, Graziano Rossi, was also a Grand Prix motorcycle racer.
Valentino Rossi's Vital Statistics
Valentino Rossi
Valentino Rossi Biography
Valentino Rossi was born in Urbino, Italy, on February 16th, 1979, to Graziano and Stefania Rossi. He grew up about a half hour away in Tavullia, and due to his father's profession as a motorcycle racer, Rossi was riding dirtbikes around his back yard by the age of three. Rossi started racing go-karts, and in 1990 he won a regional title.
Rossi won his first world title at the age of 18, and has been making history ever since.
The Doctor, Valentino Rossi, has a new challenge in 2011. After 7 years and 4 world championships with the Yamaha team, Rossi will now begin a new chapter in his legendary career. Rossi will be riding a Ducati this year in an attempt to accumulate his 10th (8th in the premier class) World Championship.
Rossi claimed his first World Championship victory in 1997 with Aprilia. Since that first World title, Rossi has never finished a season off the podium. He was even able to find the podium last year, after breaking his leg and missing four rounds in the middle of the season.
Rossi's place in the history books is already reserved, but its not yet written. The Doctor still has a lot of riding left to do.
Valentino Rossi and Yamaha
Valentino Rossi has gained world wide fame due to his 9 world titles, but so has his Yamaha M1 motorcycle. Rossi rode to four of his 7 premier titles with the help of the Fiat Yamaha team and his M1 motorcycle. Rossi gave a sad goodbye to the Yamaha team and his M1 motorcycle, but is ready to start a new chapter in his career with Ducati in 2011.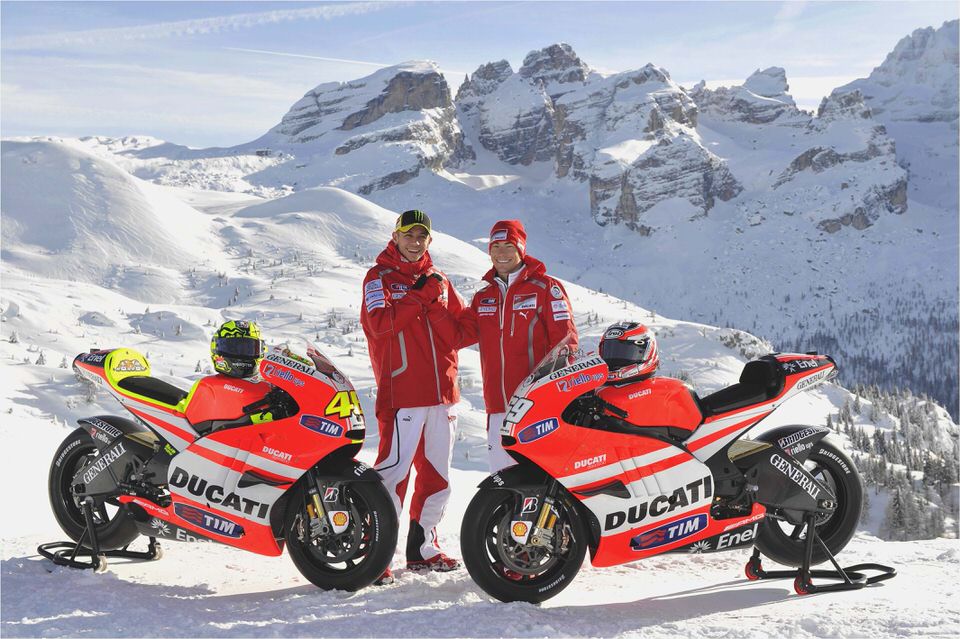 Valentino Rossi's Helmets
Rossi has always had some of the most creative helmets on the grid. Check out some of Rossi's helmets here.
Valentino Rossi's Move to Ducati
This garage ain't big enough for the two of us. At the end of the 2010 season, tension between Jorge Lorenzo and Valentino Rossi caused Rossi to seek out a new home. Rossi joines the Ducati Racing team for the 2011 season, and will go head to head with his former teammate during the 2010 season.
Valentino Rossi's 2010 Season
Rossi's 2010 season was a bit of a dissapointment. A broken leg and an injured shoulder kept Rossi from racing at 100%. Despite his injuries, he was still able to claim 2 victories, 10 podiums, and third place in the Championship.
Valentino Rossi's Crashes
When you've been racing as long as Rossi has, you're going to see some crashes. Amazingly, Rossi had 230 consecutive starts before the crash at Mugello forced him from the grid.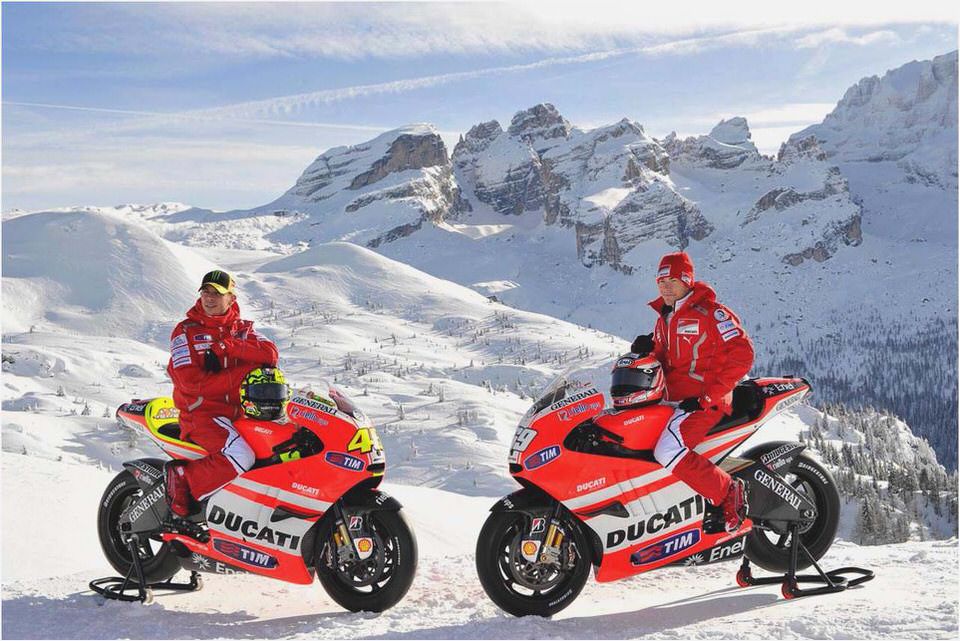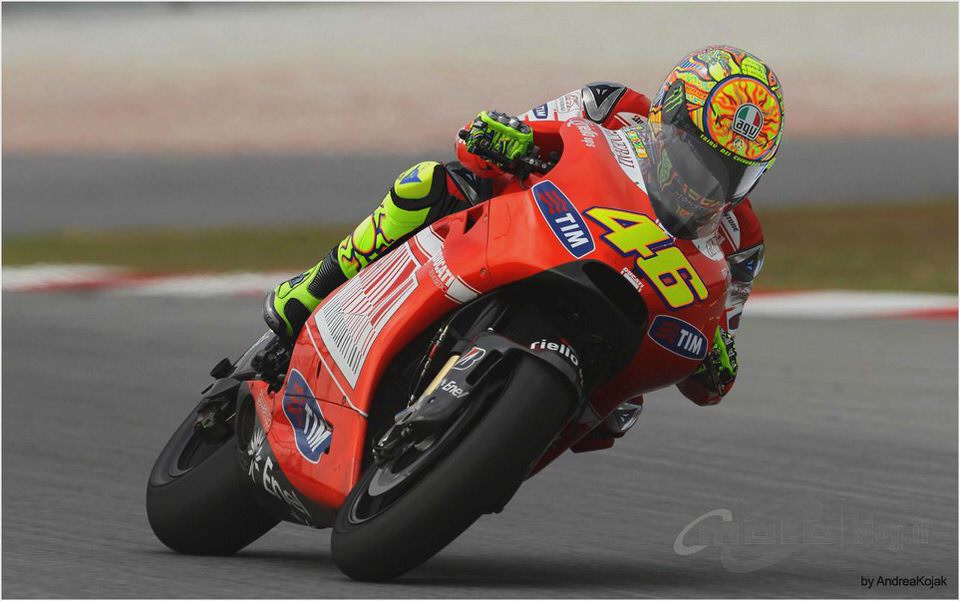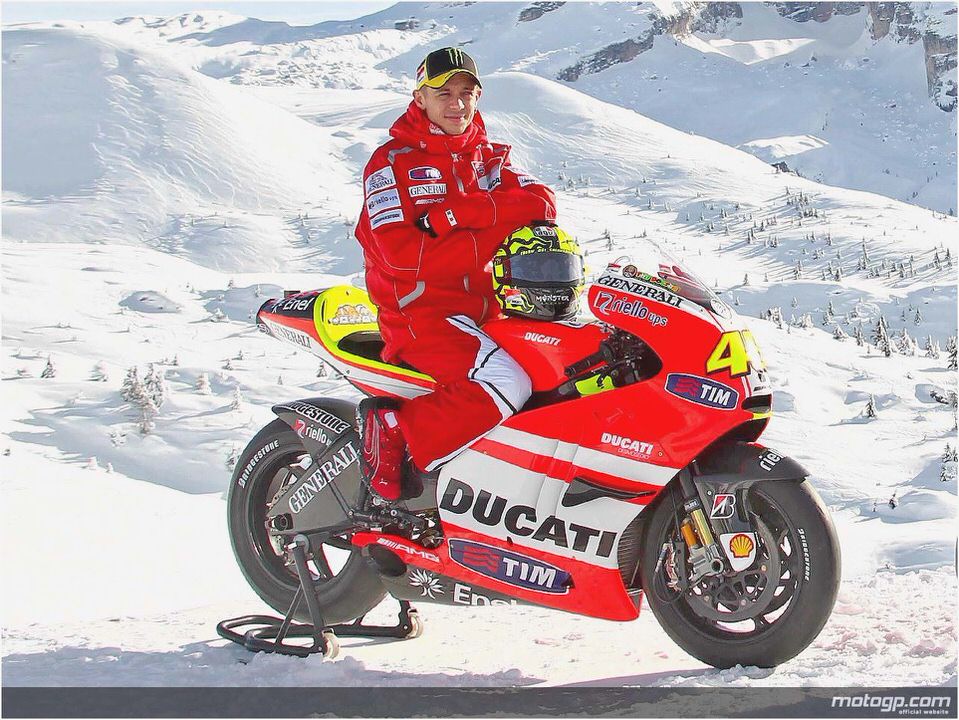 Ducati Scrambler 350 Restoration process: Phoenix Model
Ducati's flagship 1199 Panigale: the full story
Living with a Ducati 1199 Panigale S – Road Tests: First Rides – Visordown
Ogio No Drag Mach 1, 3 and 5 Backpacks
2011 Ducati Multistrada 1200 S Sport Edition – Used 2011 Multistrada 1200S…