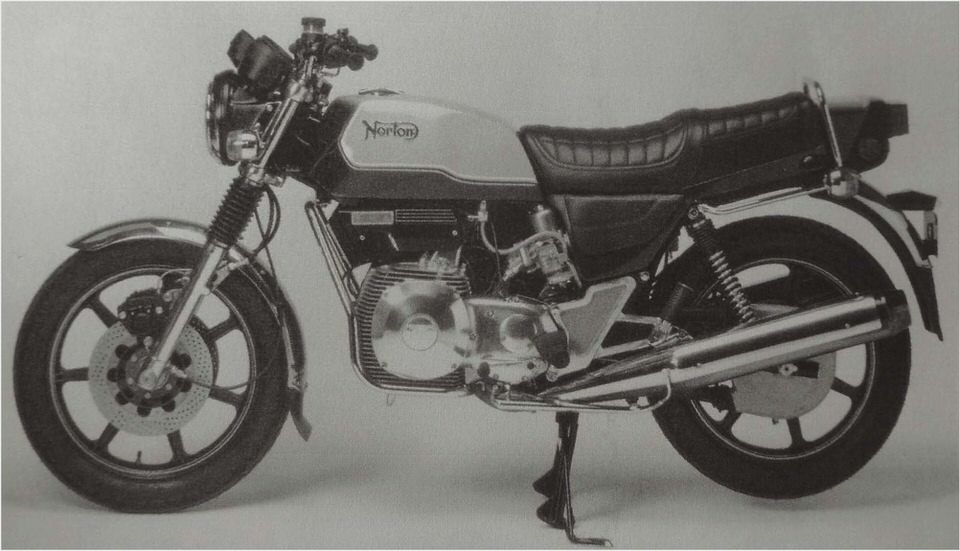 Related Content
Kawasaki Z1 OEM Replacement Fenders
The newest additions to Sudco's parts lineup include these Replacement Fenders for 1973-75 Kawasaki.
Found on eBay: 1974 Kawasaki Z1
Though this blog often includes a variety of bikes in a variety of conditions, we love to see an ori.
Craigslist Steal: 1980 Kawasaki KZ650
Rick Chalupsky lucks out by finding a low-milage Kawasaki KZ650 on Craigslist.
Found on eBay: 1979 Kawasaki KZ1300
This restored 1979 Kawasaki KZ1300 has just under 36,000 miles and looks to be in prime shape for ma.
Introduced in 1971, Kawasaki's classic 903cc four-cylinder Z1 was originally planned as a 750cc bike with a launch set for 1970.But with Honda's surprise intro of the CB750 in 1968, the story goes, Kawasaki postponed the Z1's release, in the course upping the bike's displacement in response to Honda's 750cc four. What's been missing — until now — are actual photos of the aborted 750cc Z1. Enter Jeff Krause.
Jeff grew up a coporate kid of American Kawasaki; his dad was involved in starting and managing several of Kawasaki's divisions in the U.S. in the 1960s and 1970s. By pure coincidence, in 1989, Jeff's first job as an industrial designer brought him to a little design firm in Santa Barbara called Bartlett Design Associates, which had previously been called McFarlane Design.
Soon after being hired, Jeff was given a 35mm slide of an appearance prototype (a mockup) that McFarlane had done for American Kawasaki in 1969. The image speaks a thousand words to any Z1/KZ fan, and is the only picture of the aborted Kawasaki 750cc superbike we've ever seen. This is not Kawasaki's Z2 750cc bike sold much later in Japan, but the 750cc Z1 that Kawasaki was working on releasing by 1970, as evidenced by the license plate (curiously, the chrome license holder has the Triumph logo on it).
Aside from the photo's rarity, of interest is the fact that this appearance prototype obviously influenced the styling of Kawasaki's two-stroke triples of the mid-Seventies. Jeff says, I take the image as evidence that the styling of Kawasaki's whole street lineup through the 1970s was actually developed right here in the good-old USA, not Japan. And that the Z1 was always intended to be a DOHC, even in 1968 or 1969 when this photo was taken, presumably at the design studio in Santa Barbara.
McFarlane specialized in Human Factors and vehicular design, and designed the styling of Universal Studios' first tram busses, among many other equally significant credits.
Got a great photo for Parting Shots? Humorous, historic or otherwise?
Contact us at MotorcycleClassics.com or email lhall@motorcycleclassics.com .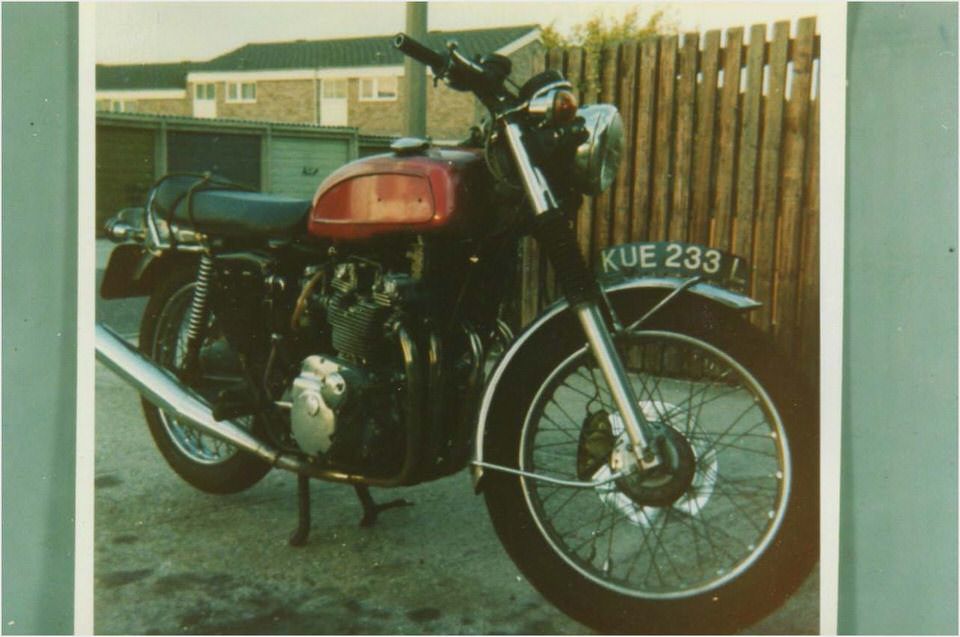 SR500 Cafe Racer GearheadExchange Blog
BSA A65 SS Firebird
British motorcycle manufacturers B
Retrospective: BSA A7 Shooting Star 500cc: 1954-1962 Rider Magazine
BSA Rocket 3 Vintage Motorcycles