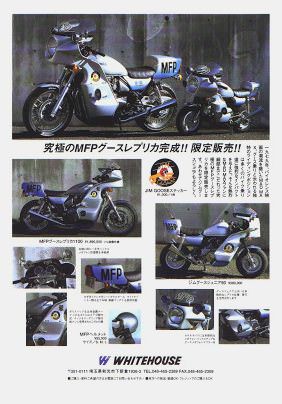 The Wiggins Brothers: Andrew, Nick, Mitchell Jr. each making most of their own hoop dreams
LAWRENCE, Kan. – An annual youth membership at the Dufferin Clark Community Center runs $15 these days, which means even now it would cost Mitchell Wiggins just $45 a year to keep his boys happy.
Sure, his three kids — Mitchell Jr. the oldest, Nick the middle son, Andrew the youngest of the bunch — had other interests growing up. But it was the basketball court that lured them in like a magnet, from an early age each trying to follow in their father's footsteps.
They all three had a dream to follow what I did, said Wiggins, who played for several years in the NBA before finishing his career overseas. They grew up in the gym, and mom and dad are athletes, so a lot of things came naturally for them.
But they pushed each other, too.
The three precocious Wiggins boys, bound by brotherhood and basketball, already have pushed each other a long way from those simpler days at the rec centre just down the street.
By now, everybody is familiar with Andrew, the consensus No. 1 overall recruit from Vaughan, Ont. this past season and now a likely lottery pick in June's NBA draft — provided he leaves No. 16 Kansas after his freshman season.
He already has drawn comparisons to Tracy McGrady, who once starred for the Toronto Raptors, not far from where the Wiggins boys grew up in the suburb of Vaughan.
His shooting star is so bright, though, that it's often left his two older brothers in the shadows, both of them harbouring hoop dreams of their own.
Nick is a key player for No. 10 Wichita State, which is off to a perfect start after making a dramatic Final Four run a year ago. The fact that he's just down the road from Lawrence, Kan. was one of the factors that led Andrew to commit to the Jayhawks.
The oldest of the kids, Mitchell Jr. is the best player at Southeastern University in Lakeland, Fla. a small school that plays NAIA hoops. He's missed the first part of the season with a shoulder injury and is only now getting ready to step on the court again.
To hear it from his brothers, he may be the most athletic of them all.
In a series of interviews with The Associated Press, the Wiggins boys pulled aside the curtain on their Canadian upbringing, what has driven them to succeed and what their ambitions are for the future. All of them talked about the close bond they share, one that's helped them to deal with the pressures of being the first family of the Canadian hardwood.
We don't only talk about basketball, said Andrew, reclining in a room just down the corridor from the fabled court at Allen Fieldhouse, a few days before joining his brothers and three sisters — Taya, Angelica and Stephanie — back home for a brief Christmas break.
We talk about basketball sometimes, Andrew explained, but mostly we talk about our lives, me and Nick here in Kansas, Mitchell's in Florida. We talk about life, if you go out, how's the social life. We're all good at talking, making each other feel comfortable.
Andrew said the closeness they share was instilled in them by their parents.
Mitchell Sr. first met Marita Payne when they were at Florida State. He'd go on to play for the Chicago Bulls and Houston Rockets, even appearing in the NBA Finals, during a career that was briefly derailed by a positive cocaine test. She would go on to win two NCAA titles in track and then two Olympic silver medals as part of relay teams at the 1984 Summer Games.
In fact, the park just down the street from the Clark Community Center, a short walk from where the Wiggins kids grew up, is named Marita Payne Park in her honour.
Despite their own glory, the parents never pushed sports on their kids. They valued faith, family and friendship, at least until their children showed athletic interests on their own.
By that point, it was hard to keep the kids away from the gym.
They never stressed anything, Andrew said. If we didn't want to play basketball, we wouldn't have played basketball. They wanted us to be kids, have fun.
When we were younger, we didn't take basketball seriously like that. We just wanted to hang out, ride our bikes to the park, do kids' stuff. And then when we became serious, obviously they supported us.
And yes, there were some spirited games of one-on-one growing up.
We fought a lot, a whole lot, Nick said, laughing. But it's all love, tough love.
Mitchell and Andrew are the most alike in terms of personality. Both inherited the low-key, reserved nature of their mother. That's part of the reason why Andrew eschewed a glitzy, made-for-TV announcement when he committed to Kansas for a modest news conference.
Only a couple of reporters were even allowed in the room that day.
He didn't tell nobody, not even me, Nick said, standing in the hallway near the Shockers' locker room at Koch Arena. He's really laid back, you know?
As for Nick, well, that's another story.
Nick was always the more social one, Andrew said, always the more outgoing one. He had that kind of personality where if he walked into the room, everyone knew who he was. He kind of took after my dad, a personality like that.
The three brothers insist that it's easy to keep in touch, even as their lives have picked up speed. They snap off text messages after games, or message each other via social media, and rarely does a day go by that one doesn't hear from another.
Mom and dad may have the toughest job trying to keep track of everyone.
There's so much interest in Andrew's budding career that every game Kansas plays this season is being aired on TSN, a Canadian sports TV network. It's the first time that's happened, and so far he hasn't disappointed. He's averaging 15.5 points and 5.5 rebounds for a team loaded with NBA talent that has started 8-3 during a brutal non-conference schedule.
Wichita State also has become a regular on the ESPN family of channels, thanks mostly to its Final Four run and lofty national ranking. Nick is averaging a career-best 5.1 points while helping the Shockers (12-0) to one of the best starts in school history.
Mitchell Jr. averaged 15 points for the Fire last season. He's nearly recovered from his injury and will be joining a Southeastern team that's 10-2 and has national title aspirations.
Their parents have planned several trips for the new year, hoping to catch as many games as they can in person. It's quite a juggling act, to be sure, but one they happily accept.
The boys, they believe in each other. They believe in their ability. We just try to support and encourage whenever they get down, Mitchell Sr. said. Everybody here in the country knows our story.
It gives so many other kids back here, where they're from, the area, and also the country, hope they could get it done.
Sports Recreation Basketball Mitchell Wiggins NBA
2012 Honda CBR 150 R Repsol Edition motorcycle review @ Top Speed
Yamaha R15 vs KTM Duke 200 vs Honda CBR250R MotorBeam – Indian…
PT Cruiser LINKS .com … 2007 PT Cruiser
2009 Honda CBR1000RR C-ABS – Riding Impression
Hero Honda Hunk Bike Reviews and Rating by Users