City Bike Newspaper April 2005 Product Review
You pay your money, take your choice, mount it, and hope for satisfaction – so it goes with aftermarket windshields. The stock windscreens look great, since that's often the only design criterion. But that good-looking well-integrated piece of plastic makes you feel like Quasimodo in the bell tower of Notre Dame as your helmeted head is enveloped in turbulence. You can get rid of the windshield altogether and enjoy the quiet rush of clean air.
But then fatigue will set in much sooner as your neck gets sore holding your head upright in the incessant oncoming blast. You can opt for a larger, aftermarket shield in the hope that it will solve the buffeting problem, as well as taking the wind off your chest. But how do you know it will work? Buy and try is the only sure way.
If you want to increase your chances for satisfaction, though, go to an e-mail list for your bike and type windshield in the search box.
I did just that for my '04 Triumph Tiger and decided on Cee Bailey's, a company in Southern California that makes aircraft windows and has branched into motorcycle windshields. On the phone, they suggested a nice test to determine which one of several windshield heights I should order. Once I'd found some cardboard and duct tape, headed out to the freeway and experimented, I realized my 6'7′ frame wanted the tallest shield they could make.
I paid my $140, choose the #2 model with an extra eight inches, and ten days later it arrived. Mounting was a breeze – the holes were in exactly the right place. Satisfaction followed, but only after a little sweat.
On the Tiger, the stock windshield is fastened with four screws to an all-plastic fairing. When you use those same four holes to mount a significantly wider and taller shield, the larger shield wobbles and shakes at speeds over 30 until you get up to 90, where it's bent back and can't wobble any more. This problem, not the fault of the windshield, can be fixed by building a brace.
I used aluminum bar, 3/4 x 1/8 cross section, from the hardware store. Painting the brace black almost restored the good looks of the Tiger's cockpit. Finally, a rock solid windshield up to any speed the Tiger can attain.
The other problem was that the mirrors and hand guards hit the side of the shield when turning the wheel all the way in either direction. I had to put a spacer on the fork stop to prevent this collision (not a recommended modification).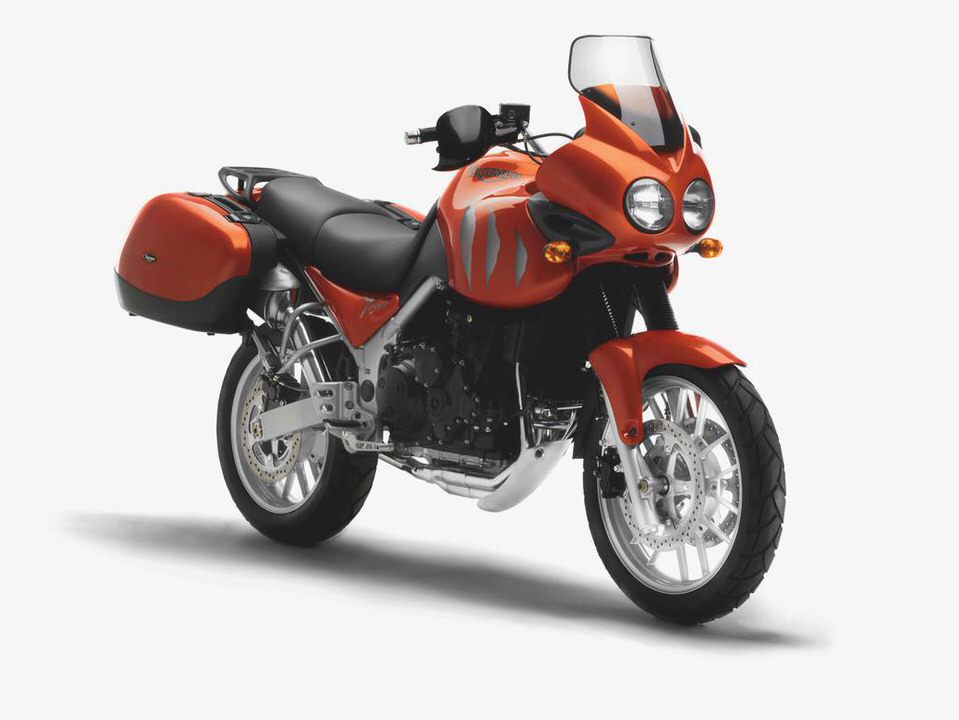 With that done, the Cee Bailey's windshield performed very well on a long ride in Baja last November. Wind noise was greatly reduced and, at the end of a high-mileage day, I felt another hundred was still possible. The fatigue factor was finally down where it should be.
That chapter ended in December when a parking-lot tip over shattered (literally) this gorgeous chunk of aircraft acrylic. The silver lining was that I could now solve the mirror problem. Cee Bailey made my next shield narrower, and even a little taller.
This is the shield in the photo.
I'm happy with Cee Bailey's and their service. They were at the San Francisco Motorcycle show, were happy to discuss my problems, and offered to modify the shield if it didn't fit to my satisfaction. In preparing this review, l went back through a year's worth of e-mail on the Tiger Owners' list to see if my experience was typical.
There was one complaint about customer service. Twenty-three other e-mails gave thumbs up.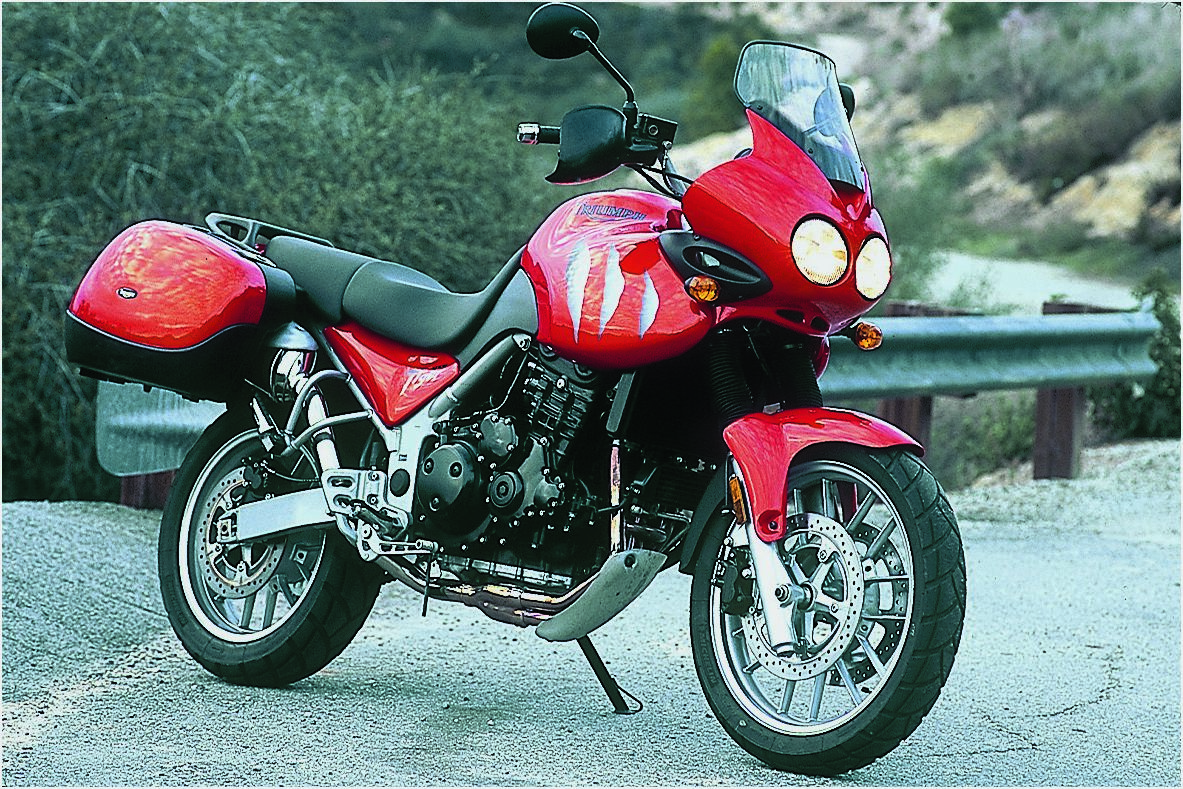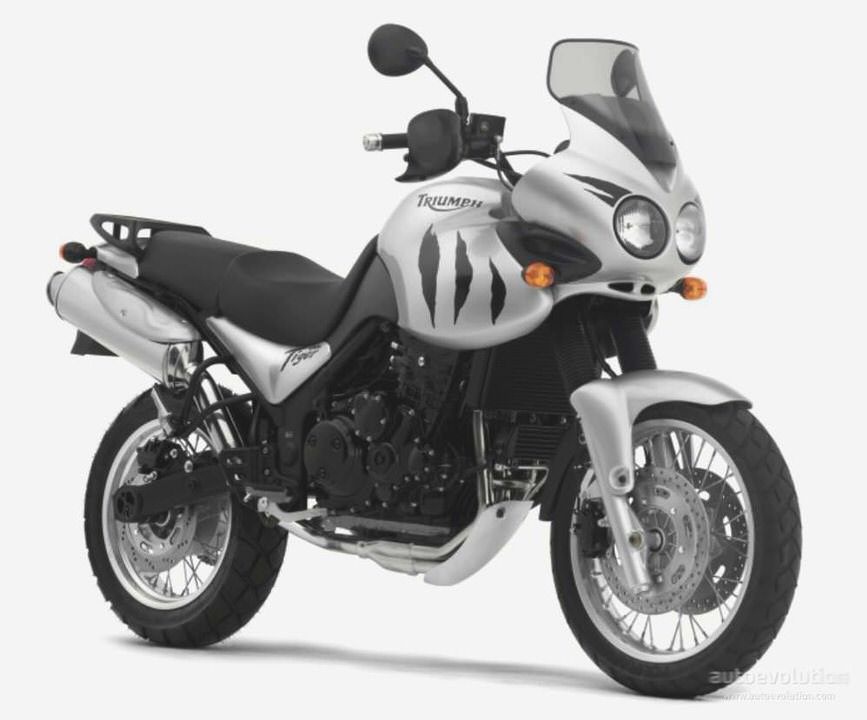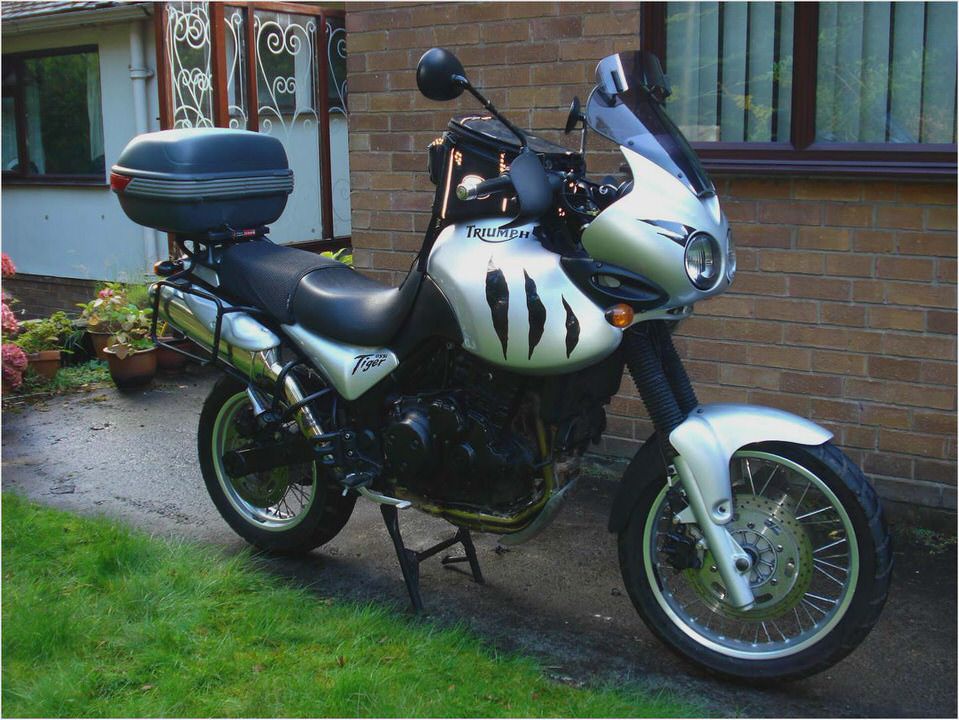 Triumph Bonneville T100 Review All I want from life is Triumph Daytona 675
Triumph Motorcycles unveils Daytona 675
Triumph Speed Triple 1050 2008 How To Save Money And Do It Yourself!
2014 Yamaha YZ450F – Release date Information, full reviews and price
Buyer's Guide: Triumph Street Triple – Road Tests: Used – Visordown