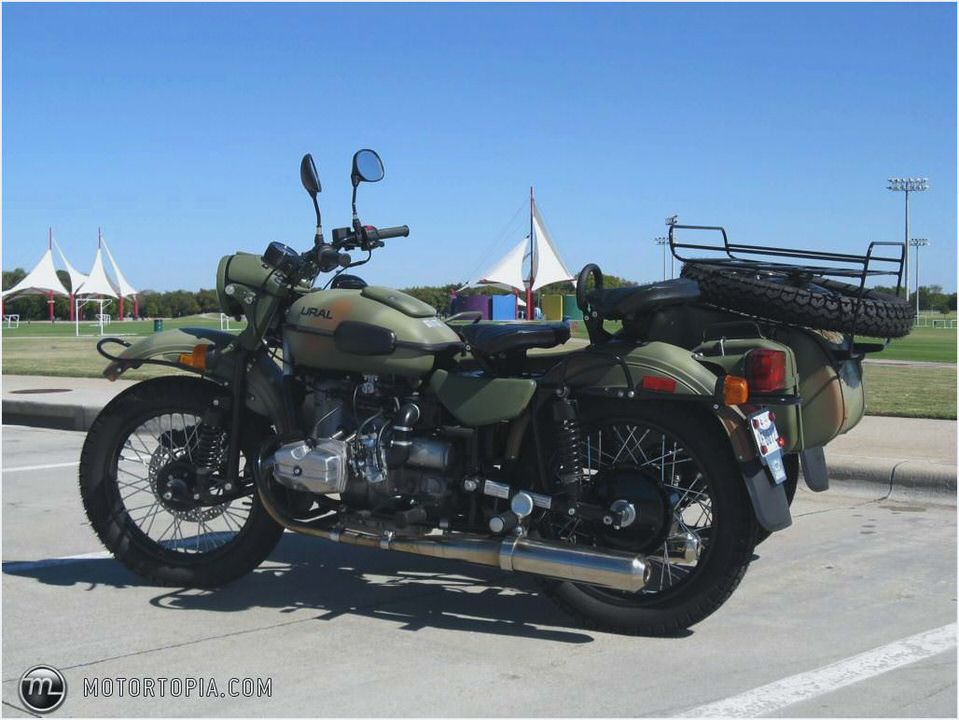 Ural Cross Outfit
The indefatigble Ural 750 twin appears in cross-country trim for off-road adventuring.
Russian-built Ural machines appeal to a certain kind of classic bike enthusiast, for whom traditional, old-fashioned engineering has a definite attraction. Powered by a pushrod-operated OHV, horizontally opposed, flat twin engine, these 745cc shaft drive stalwarts offer much of the character of old bikes combined with modern technology to improve reliabilty.
Riders who are used to the low-revving charm of an old British single tend to approve of the Ural engine's torque reserve. It produces a chunky 49NM at less than 3500rpm; ideal for hefting a sidecar and romping away from a standstill. Ural motorcycles have evolved slowly and steadily since their birth in 1941.
Major changes do not happen often, but distince technical improvements have been intergrated into the design in recent years, including 12 volt electrics, better lighting, improved braking, more power, and reverse gear.
Ural Cross Outfit
However, the shape and style of the sidecar body has remained largely unchanged – until the new Ural Cross sidecar arrived. It's been developed by the European distributor, as a result of customer demand in Europe for a more focused adventure motorcycle. So the new sidecar had to be capable of carrying more varied loads over rough terrain or snow covered mountains, and even up to the task of competing in amateur, off-road competition.
Ural Cross Outfit
For off-road competition – like the MCC's Land's End Trial (www.realclassic.co.uk/ ridesfiles/landsendtrial0903.html ) which RH crashed out of last year — it is not necessary to have a well-padded, comfortable seat for the passenger. The Ural Cross has multiple hand-holds as it is important that the passenger can move around acting as a co-pilot to add stability and traction when needed in competition events.
The adventure rider considering an around the world trip has slightly different requirements. The Ural Cross has secure lockable storage as well as a large, flat, open loading area with plenty of tie-down points for awkward loads. The moveable co-pilot grab bar quickly converts the Ural Cross sidecar into a cargo sidecar.
The Ural Cross is available with or without selectable sidecar drive for European countries which drive on the right, and single wheel drive for countries that drive on the left.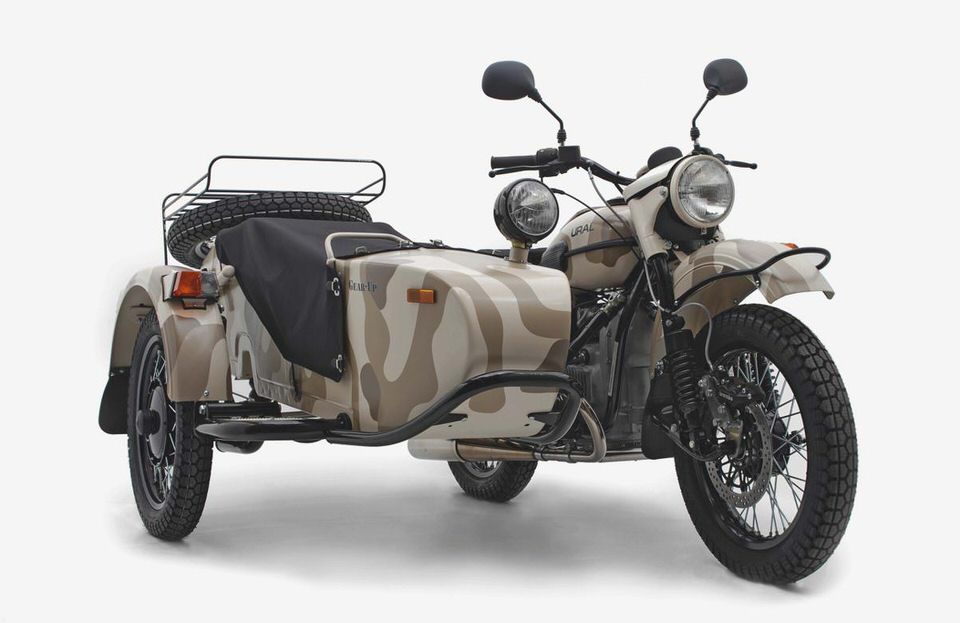 The Ural Cross is equipped with additional engine protection and a spare wheel on all models. Higher specification models also include a spade, first aid box and fuel can. Further accessories can be added to all models.
Sidecars outfits on eBay Right Now.
For those who already own a Ural combination, the Ural Cross sidecar body is available separately, and owners can simply unbolt the standard body and replace it with the new Ural Cross body. The combination is then ready for your adventure in any weather. If you want to carry your passengers in more comfort again, simply swap the sidecar bodies over.
In the UK, F2 Motorcycles Ltd became the biggest selling Ural dealer in Europe in 2008 and they currently supply the more traditional range of road-going outfits including the traditionally-styled Dalesman (www.f2motorcycles.ltd.uk/uralcombo.html) and military-trimmed Gear Up (www.f2motorcycles.ltd.uk/uraldalesmangearup.html). F2's expert owner David Angel will no doubt be able to offer advice to British customers on the new Ural Cross sidecar. If you're wondering what it's like to ride one of these Russian twins, then F2 can arrange a test ride from their Banbury showroom.
There can be a short wait for delivery of a new Ural from F2, because each bike they supply goes through a comprehensive pre-delivery inspection. This includes a partial engine strip to check and adjust tolerances, while all exposed areas are treated with ACF50 to help prevent rust. The carbs and ignition are adjusted to F2's own specification.
Every new bike is then personally test ridden by David before he's happy to pass it onto its new owner.
In Europe, the Ural Cross outfit is expected to retail for much the same price as the basic model road-going motorcycle and sidecar combination. The Dalesman 750 combination currently costs a sniff under Ј9000 OTR from F2. If the comparison with a current BMW isn't stretching things too far, then the BMW R1200GS Adventure model retails for around Ј11k.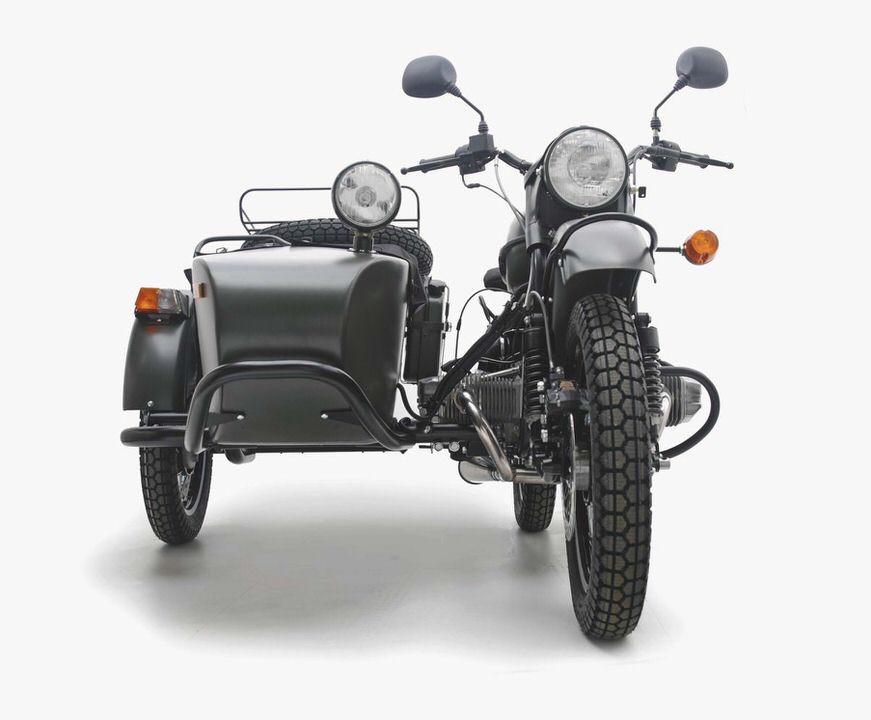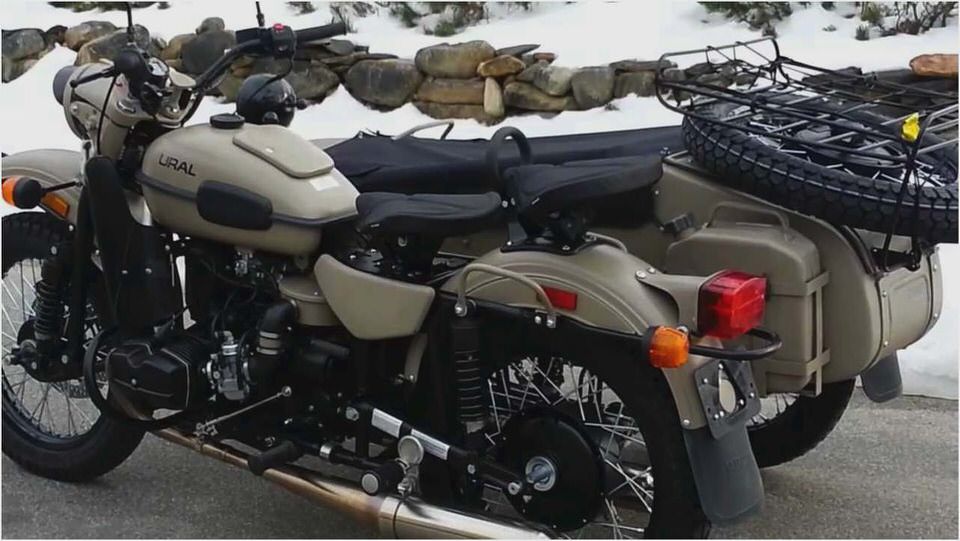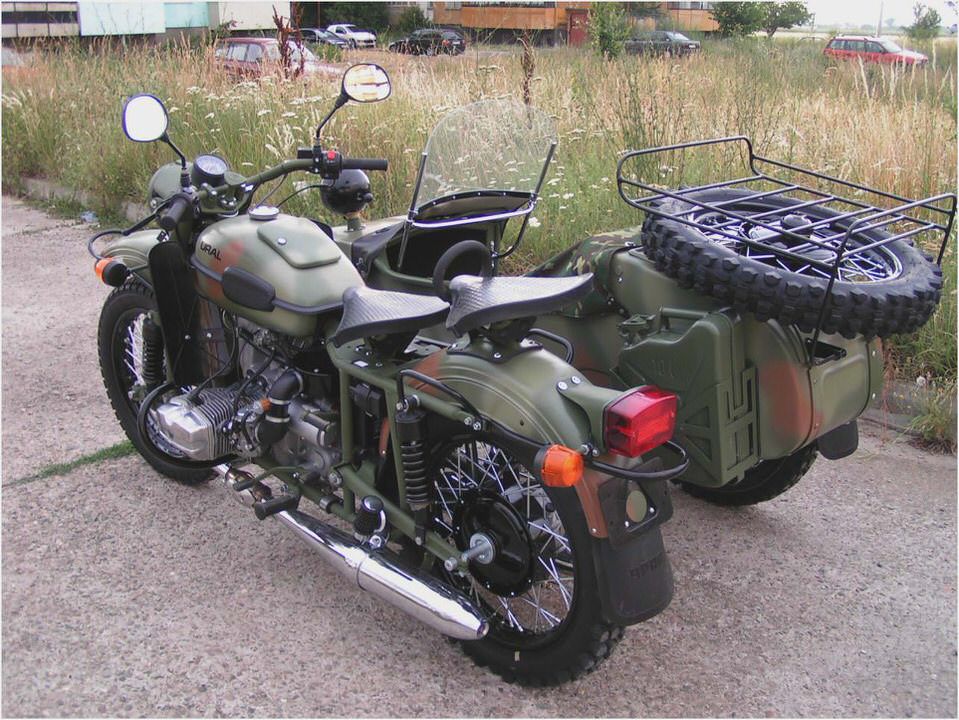 Getting a handle on sidecars – The Globe and Mail
2012 Ural Solo sT 750 – Used 2012 Solo ST 750 at Motorcyclist Magazine
Motorcycle Side Cars
Restored Sidecars, Mostly Ural 650cc From Former Soviet Union
Review: 2010 Ural Patrol T takes a lickin' and keeps on tickin'…