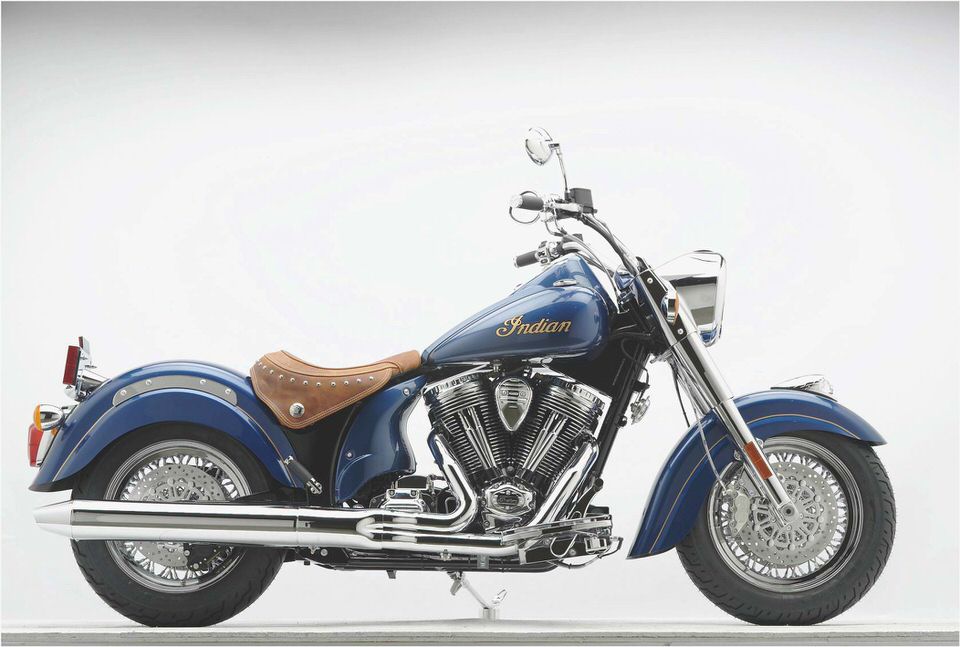 US Road Trip on an Indian Chief
US Road Trip on an Indian Chief
Image courtesy of Wolfgang Bertsch
Taking a classic motorcycle on a road trip can be challenging; taking one on another continent can be even more so. But that's what Wolfgang Bertsch did in 2012 when he brought his 1940 Indian Chief all the way from Germany to the USA.
Since the Indian was restored in 1977, Wolfgang has covered 46,875 trouble-free miles on it, so bringing it to the US for a road trip did not faze him. Wolfgang estimated that his planned trip would be around 5,000 miles and would take in Orlando, Miami, Key West, the Everglades, the Gulf of Mexico, New Orleans, Memphis, the Blue Ridge Mountain Parkway, Washington, D.C. Philadelphia, New Burgh, Springfield, Boston, and New York.
Stuttgart to Savannah
The route was chosen in January 2012 with a May 14th through June 19th time frame. The bike was delivered to Stuttgart (Germany) shipping company on April the 10th after being prepared for transport by applying a preservative agent and being wrapped in a plastic sheet. The first leg of the journey was by truck from Stuttgart to Hamburg, ready for shipping by sea to Savannah in Georgia on the south east coast of America. (See article on shipping a classic motorcycle internationally .)
A month later, Wolfgang caught a flight from Frankfurt airport to Savannah via Atlanta.
Customs clearance took two days longer than anticipated, but eventually Wolfgang was able to start the first ride on American soil with his Indian Chief.
From Savannah, Wolfgang headed for Orlando before heading taking the east coast route to Melbourne along the A1A via the offshore islands, Vero Beach, Fort Pierce and West Palm Beach which was chosen as the first overnight stop.
Painful Lesson
The trip from Savannah to West Palm Beach taught Wolfgang a painful lesson about riding in the USA during the summer months in the form of sun burn on his arms and neck. He quickly learned that sun screen and riding with your sleeves rolled down is a must do!
The second day saw the Indian roll into Miami for some sightseeing before heading to Homestead for the second night. The following day brought heavy rain on the way to Key West: "I almost drowned and had to take shelter for two hours," said Wolfgang.
Heading inland, the weather got better on the way to the Everglades via Hwy. 41. After visiting some Indian reservations, Wolfgang rode the bike to Naples and Clearwater recording 625 trouble-free miles. Interest in the Indian was non-stop. "I gave information about the year of construction, route and my nationality at almost every traffic light."
Interestingly, Wolfgang was surprised to come across a few older people who had never seen an Indian Chief motorcycle in their lives.
After stopping in Tallahassee, the next phase of the journey consisted of traveling alongside the Gulf of Mexico to Panama City, Mobile and Biloxi before heading for New Orleans. A two-day break was taken in New Orleans to enjoy the night life, food and music.
Bringing the total miles up to 1750, Wolfgang rode next to Memphis in Tennessee to visit Graceland and enjoy the nightlife and music special to the area.
Great Winding Roads
From Memphis the trip took in the US rocket center of Huntsville (home of NASA's Marshall Space Flight Center), before heading to Chattanooga and the Appalachian mountains along the winding roads enjoyed by many motorcyclists. The Blue Ridge Parkway was next and with a ride of 625 miles planned. Although this area has beautiful viewpoints, meadows, wood lands, small lakes, and waterfalls, gas stations can be few and far between.
As Wolfgang found, getting gas often involves a 5 or 10-mile excursion.
The second day of the trip through the parkway brought the first breakdown of the Indian when the speedo stopped showing any forward progress, but Wolfgang was philosophical about it. "Who needs a speed indicator anyway?"
After spending a day in Washington, D.C. Wolfgang headed to Philadelphia then on to Stroudsburg alongside the Delaware River.
Springfield Massachusetts was next on the trip, but Wolfgang first took in Orange County Choppers in Newburgh where, besides some modern bikes. he came across a 20s Indian board track race bike.
A visit to the Indian museum was made although Wolfgang was disappointed to find it was now part of the Springfield Museum and is relatively small. At least he had reached the birth place of Indian motorcycles .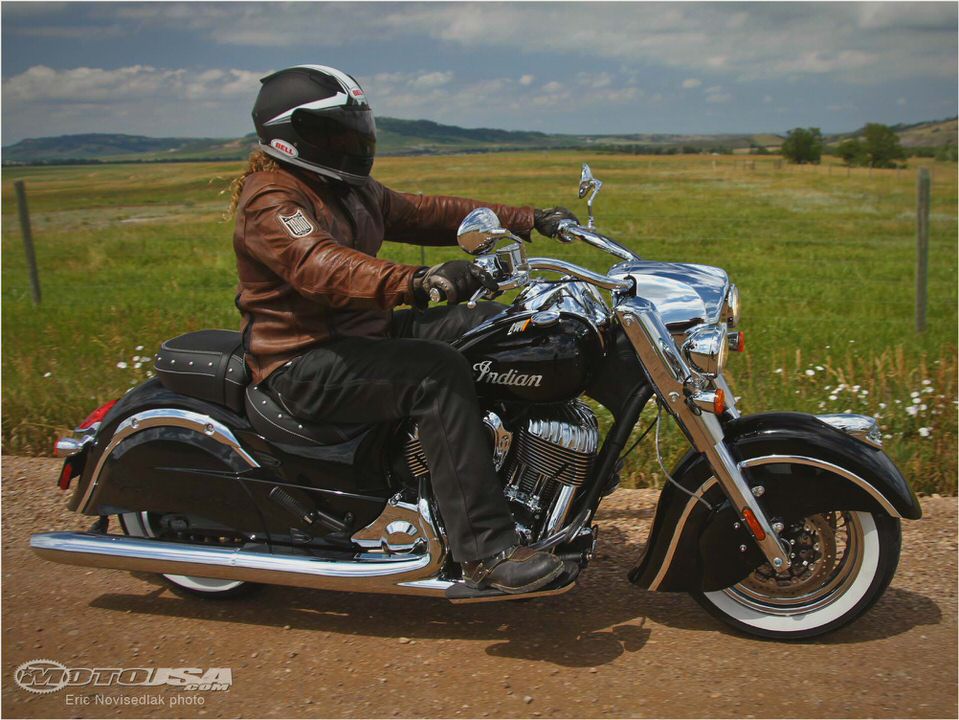 With 4438 miles covered, Wolfgang rode from Springfield to Boston and on toward New Haven on the east coast before heading to Bridgeport, Stamford and New York.
After spending four days in New York, Wolfgang took the Indian to a shipping company just 15 miles from his Broadway hotel.
In all, the trip had been highly successful with the Indian proving to be a machine capable of covering a high mileage some 72 years after being manufactured–George M. Hendee and Carl Oscar Hedstrom would be very proud!
Notes from Wolfgang:
8000 kilometers (5000 miles) traveled
1 liter of engine oil
Half a liter of primary and transmission oil
1 damaged speed indicator
1 cracked boot lace
Met a lot of nice people
Drove through a lot of amazing landscapes
Never felt in danger or threatened
"It was a great trip and a great experience"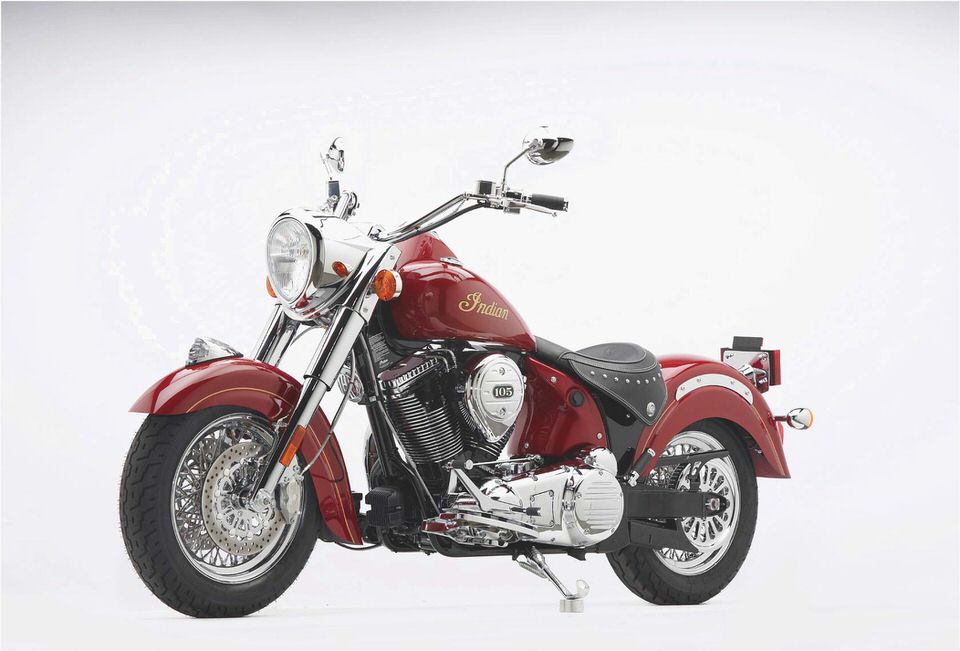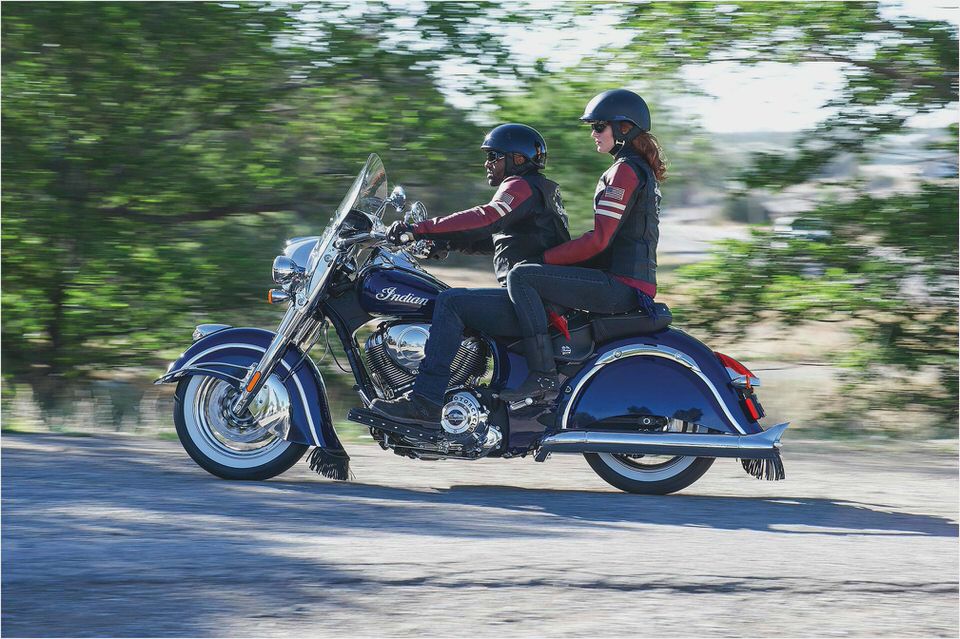 2011 Indian Chief Vintage Motorcycle Review Harley Baggers Motorcycle…
Indian Cam Study
1999 Indian OHV Chief
The History Of Indian Motorcycles Motorcycle Parts.Com
INDIAN MOTORCYCLE DELIVERS CHOICE TO RIDING SEASON KICK-OFF AT DAYTONA…