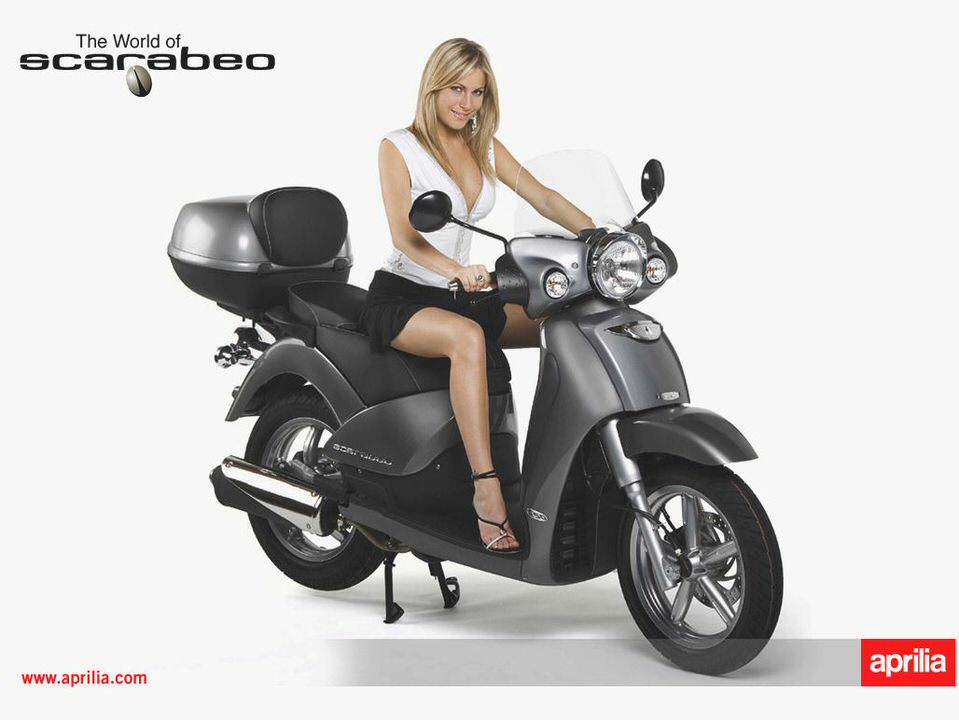 2009 Aprilia Scarabeo
2009 Aprilia Scarabeo 100
Intro
Aprilia, the Italian motorcycle and scooter maker, started out making small-displacement machines and, though it has branched out since then, continues to produce its share of well-regarded scooters. Owned by Piaggio, which also owns Vespa, Aprilia introduced two of its Scarabeo scooters, the 100 and the 500 I.E. to the U.S. market in 2007 and carried them over the next several years unchanged. The Scarabeo 200, new to the United States in 2008, was also a carryover in 2009.
Scarabeo scooters have been available in Europe, in nine or ten variations, since 1993.
Giuseppe Ricciuti designed the original Scarabeo and kept his imprint on the model by designing the 200 as well, producing a clean-lined and elegant machine. The big 16-inch wheels on all three models are more typical of motorcycles than scooters, contributing to the Scarabeo's distinctive look.
The numbers tell the story, with the three Scarabeo models available in the U.S. The 100 has a 96.2cc, air-cooled single-cylinder engine, with a Dell'Orto carburetor. The 200 has an 180.8cc, liquid-cooled single-cylinder engine – displacement that puts its somewhere between 150 and 200. It has a Keihin carburetor.
With 460cc displacement, the 500 I.E. is the burly one of the bunch. Like the 200, it is liquid cooled. All three models have a single overhead cam valve configuration. The 500 has fuel injectors rather than a carburetor like the other two models.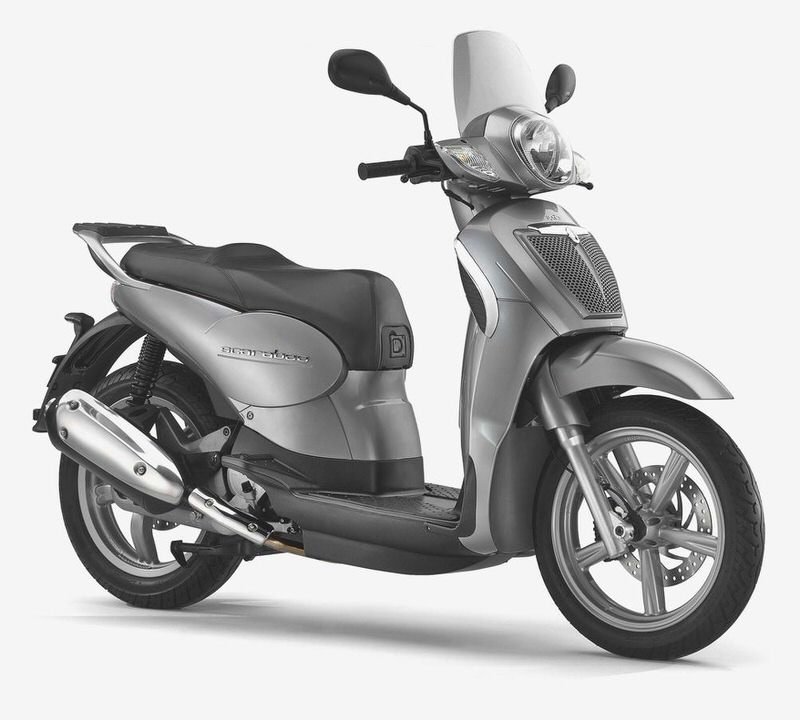 All three have continuously variable transmissions.
A telescopic fork provides the front suspension in all models. The two smaller-displacement scooters have a single swing arm and an adjustable spring preload shock in the rear; the 500 I.E. has a twin-sided swing arm and an adjustable spring preload shock. Hydraulic disc brakes, in ascending sizes, furnish stopping power: an 8.7-inch disc for the front end of the 100; a 10.2-inch disc for the 200; and 10.2-inch dual discs for the 500 I.E.
The two more powerful scooters have linked front-to-rear brake systems.
All models are built on a steel frame, and upper and lower fairing is standard, as are front and rear fenders. The two-piece seat, for driver and passenger, is right around 31 inches high in all three models. The driver uses the floorboard, and the passenger has foot pegs, which fold back tidily into the frame when not in use.
While all three Scarabeo models are intended for city commuting, each one serves a different function. Only the 500 I.E. is meant for long drives or freeway use, though the 200 can handle short hops on the highway.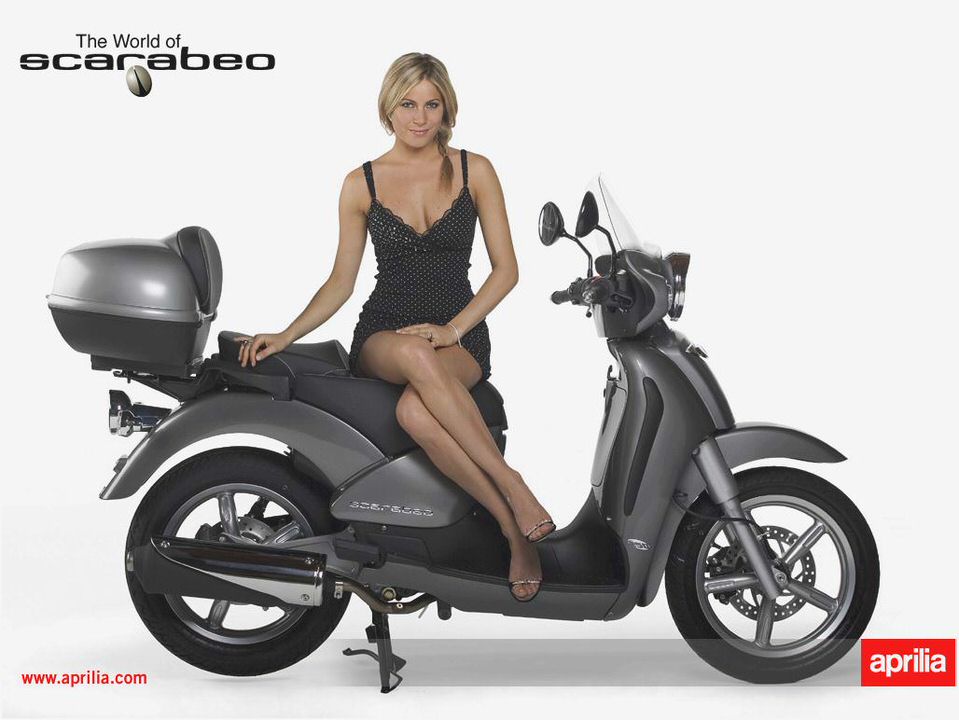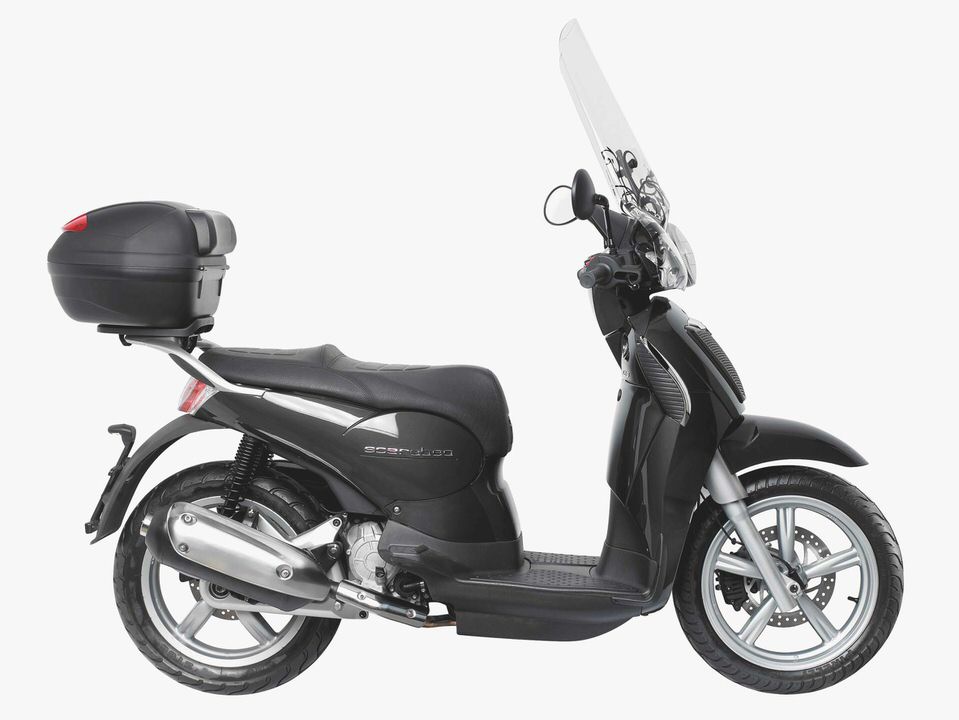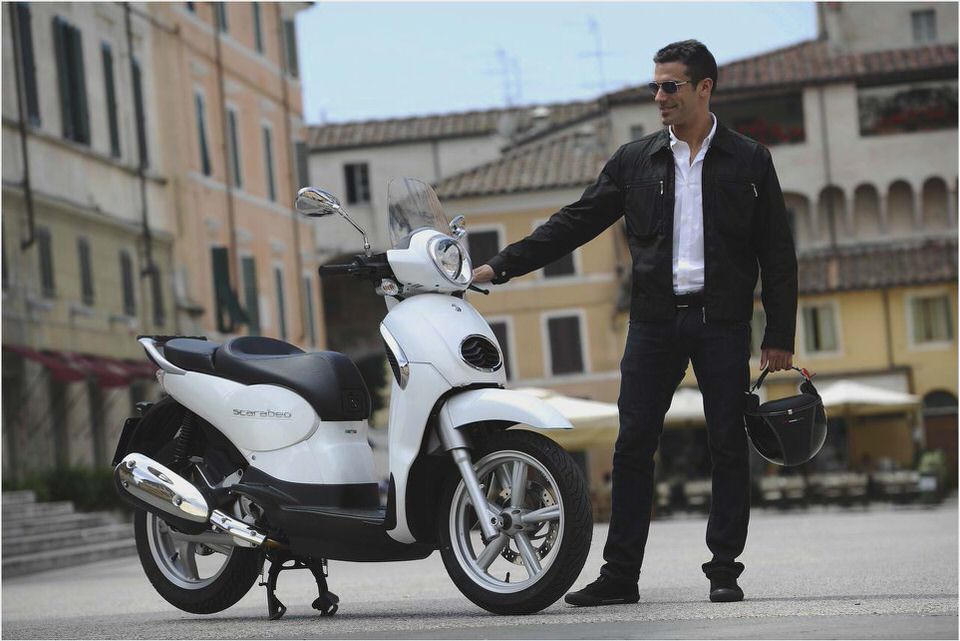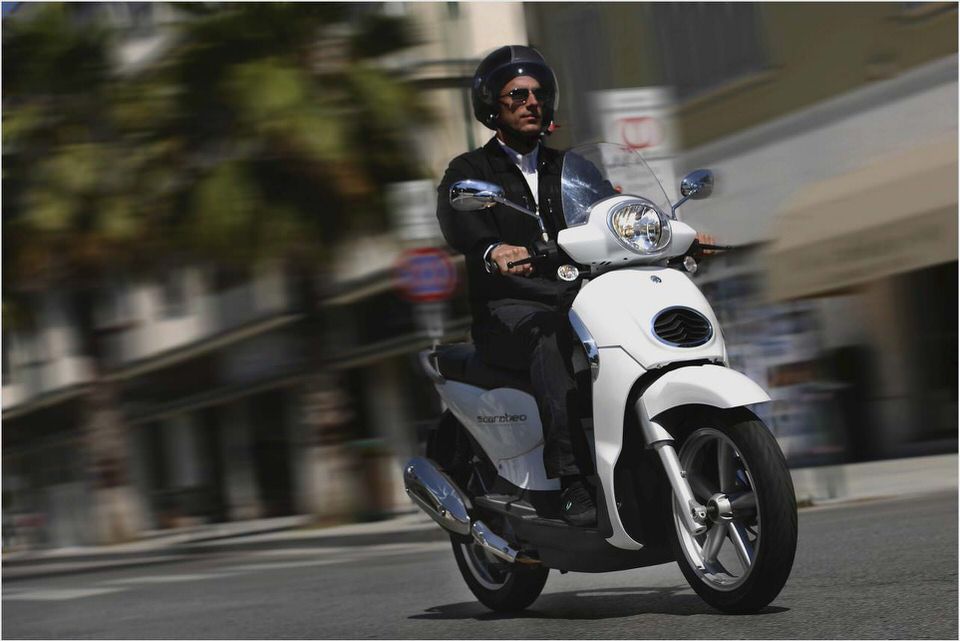 APRILIA Mana 850 GT ABS – Paradise Moto
Ducati Desmosedici RR and Aprilia RSV4 Factory APRC SE – il Ducatista
Aprilia's 2014-Model Dorsoduro 750 ABS In Dealerships Now
Aprilia ETV 1000 Caponord Rally-Raid
Aprilia SRV 850 ABS/ATC Review Scooter News and Reviews Scootersales