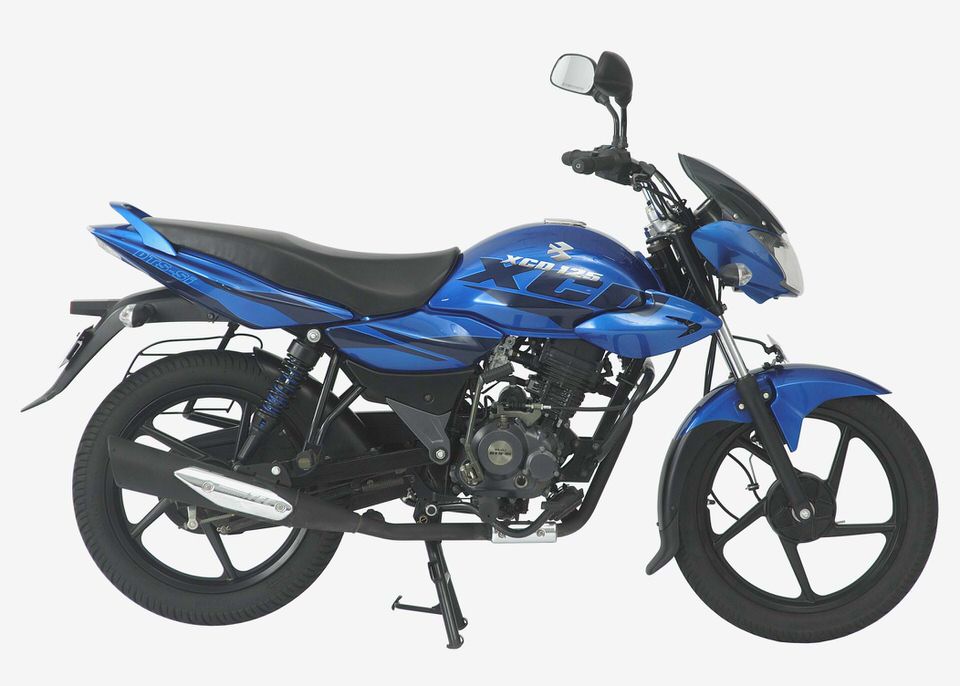 What are DTS-i, DTS-Si, DTS-Fi DTS-i Triple Spark?
Filed Under: BIKES kumar_pawan Comments Off
February 7, 2013
What are e xactly DTS-i, DTS-Si, DTS-Fi and DTS-i Triple Spark?  Is it a real technological breakthrough or just some techno-jargon used for marketing?
Conventional 4 stroke Engine-
intake/induction stroke
compression stroke
power stroke
exhaust stroke
The cycle begins when the piston is furthest away from the crankshaft. On the first stroke ( intake/induction ) of the piston, as the piston descends it reduces the pressure in the cylinder, a mixture of fuel and air is forced, by at least atmospheric pressure, into the cylinder through the intake port. The intake valve then closes and the following stroke ( compression ) compresses the fuel-air mixture.
DTS-i Engine  –
DTS-i stands for "Digital Twin Spark Ignition" . a 'Bajaj Patented Technology'. DIGITAL TWIN SPARK ignition engine has two Spark plugs located at opposite ends of the combustion chamber and hence fast and efficient combustion is obtained. The benefits of this efficient combustion process can be felt in terms of better fuel efficiency and lower emissions.
DTS-i Engine  can be further tuned to deliver exhilarating performance as in  DTS-FI  or exceptional mileage like in  DTS-SI  as claimed by Bajaj. The use of twin spark plugs has been around for decades mostly in the engine of Alfa Romeo, Honda and on large capacity Ducati engine etc. Bajaj however have patented the technology for small capacity engines.
DTS-Si Engine –
DTS-Si stands for "Digital Twin Spark Swirl Induction" . a 'Bajaj Patented Technology'. Like DTS-i the engine has 2 spark plugs, but, instead of conventionally positioned straight ports, the offset positioning of the ports generate high swirl and turbulence of the air fuel mixture in the combustion chamber. This results in highly efficient combustion that further results in exceptional mileage.
Like the mother DTS-i technology, the DTS-Si technology is a patented technology developed by Bajaj Auto RD. This technology is used by Bajaj in its recently launched  125 cc Bajaj XCD.
Recently, Bajaj Auto was in the news for accusing TVS Motors, long-standing rivals of patent infringement on the DTS-i technology. TVS countered by threatening to sue Bajaj Auto for libel.
DTS-Fi Engine –
DTS-Fi stands for "Digital Twin Spark Fuel Injection" . a 'Bajaj Patented Technology'. In fuel injection the conventional carburettor has been replaced by injector which injects fuel in to the engine in a spray form based on the instructions of the Engine Control Unit (ECU) which is a part of the Engine Management System EMS. The Electronic Control Unit (ECU) is microprocessor based and is the brain of the fuel injection system.
It processes information sent by various sensors and instantly determines optimum fuelling and spark timing for various engine operating conditions. The ECU contains detailed information of the engine's characteristics from which it picks the necessary data for commanding both fuelling spark timing.
This technology comes in Pulsar 220cc version.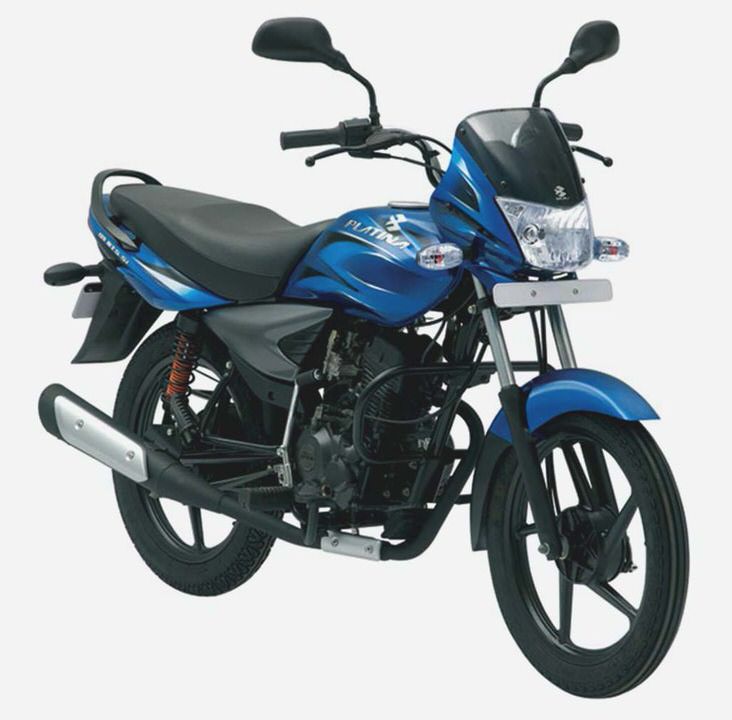 The main advantages of Fuel Injection are:
a. Increased power output for same cc.
b. Better low end torque. c. Lower fuel delivery optimisation of spark timing.
d. Improved cold start, quick warm-up and excellent response to sudden acceleration.
e. Lower emission levels.
f. Self-detection and communication of fuel system malfunctioning if any.
DTS-i Triple Spark Engine-
Here DTS-i Stands for "Digital Triple Spark Ignition". Three spark plugs provide unprecedented performance and efficiency – Fast and optimal combustion at part load conditions results in better fuel efficiency and ensures lower emissions.
The high performance triple spark engine controlled by an advanced Electronic Control Unit, is the technology of the future. Combustion in a triple spark engine is 27% faster than a twin spark and 50% faster than a single spark engine.
To make use of 3 spark plugs, the pulsar engine houses a pent roof combustion chamber which in turn allows to house 3 spark plugs in the engine chamber. Out of the three plugs, the primary plug is the center one and is mounted in an angle and enters the chamber at the top-center. The other two secondary plugs are mounted below, each opposite each other and one of them being vertically underneath the primary plug.
The secondary plugs fires a bit after the primary one has fired and the timings are controlled by the ECU depending on various parameters like throttle position, engine revs,load on engine and many other stuffs. According to Bajaj, these plugs gain a advantage in low-rev riding condition where it extracts the best economy.Compared to KTM Duke 200 in similar conditions it gives as much as 10-13kmpl more,however the difference vanishes at higher revs and high speed.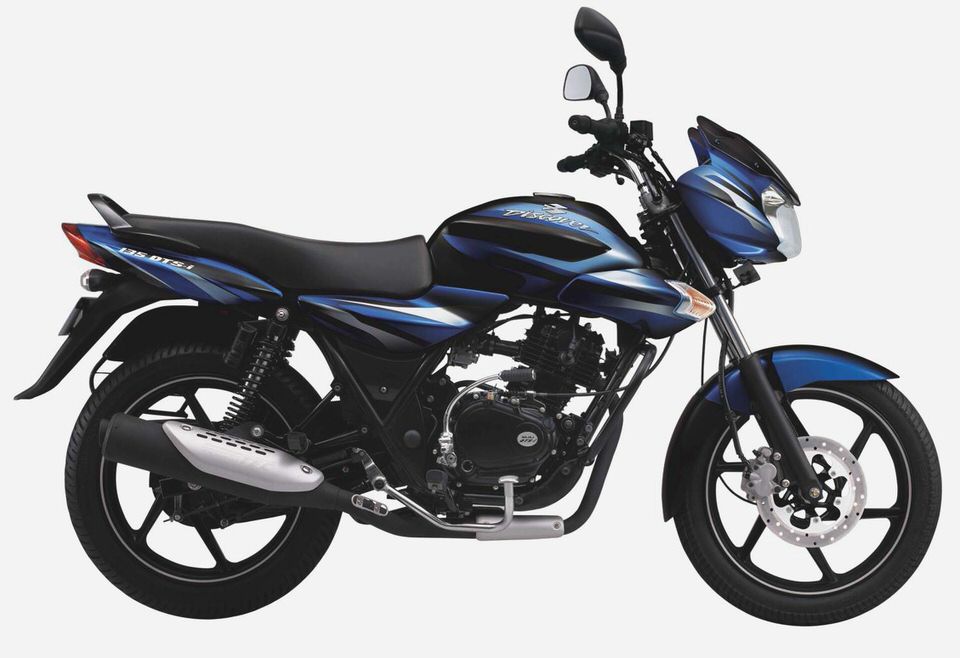 I am in plan to buy Bajaj Avenger 200. Can you please
2009 Bajaj Pulsar 180 Upgrade MotorBeam – Indian Car Bike News & Reviews
Bajaj Pulsar 220 Dts Fi – Servicing Failure
Bajaj Discover 150 DTS-i: 2010 New Bike Model Preview
Bajaj Auto: Discovering the Platina