Heading Home, Farewell to India
After 2 years and countless cows, it is time to go back home to the United States. This is the toughest post I have had to write. I have mixed emotions about going home.
India has without a doubt made an impact on us – some positive and some negative. As they say, "You can take the boy out of India, but can't take the India out of the boy."
Changing Priorities
India has been a challenging place to live, but we have grown stronger from it. It has forced us to reconsider the priorities in our lives. to simplify and enjoy the moment. We realize that we do not need a lot of "stuff" to be happy.
We have been forced to live without a lot such as consistent power, clean water, beef (which is a big deal for me), sidewalks, parks and more. We have overcome these challenges though and recognized that the most important thing is to be healthy and together as a family. and have have a good internet connection.
Lucky to be American Citizens
We are ecstatic to be moving back to the US – the entire country seems like a 5 star hotel to us after living in India. We are looking forward to being back in the land of good and plenty. While the US is not perfect, we truly appreciate our country and the opportunities and freedoms it affords all its citizens.
We have never been more proud to be an American citizen. At the same time, it has given all of us a perspective on the importance on being good global citizens and our responsibilities to improve the entire world we live in as we are all interconnected (regardless of the barriers and borders governments try erect.)
Question Authority
A not so positive impact is that we have become aggressive and loud. In a country that is so crowded you can be heard and succeed in your daily life if you yell the loudest. Moreover, as evidenced in this blog the rules usually make no sense and change constantly. Combine that with the incompetence of the local government and agencies we have learned to always question and debate the rules.
This can be a good skill to have on occasion but we are going to have to learn to pick our battles.
What is Charity?
Seeing the absolute abject poverty contrasted with the exceeding wealth over the last two years has caused us to question the efficiency. and integrity of charity. All too often we have seen money wasted or stolen by charitable organizations and never get to those it is intended to help. As a result, we have taken on more personal charitable endeavors such as sponsoring a student scholarship or handing out clothes to the migrant worker children who cheer us on during our runs.
This is much more satisfying but still has its pitfalls. One of our friends literally adopted a small local school that was not much more than a one room school house built out of a tarp. Laura became involved in assisting the school by providing books and supplies. The kids and teachers were thrilled by all this.
Then one day the school was burned to the ground. Arson by neighbors who were jealous of the attention the school was getting was the suspected cause. It is already a seemingly overwhelming task when you experience the vastness of the poverty, but when the society appears to thwart charitable efforts it can be outright heartbreaking. Because of this, we are very conflicted about the best way to continue philanthropic endeavors.
We will continue, because we believe it is important, but will seek out more personal and locally driven efforts where we know the help is being delivered directly to those who need it. For example, Laura also worked with the Tom Shoes company to distribute shoes to local children. The company delivers on its promise of donating a shoe to a needy child for every shoe it sells.
India has definitely made an impact on the kids. I think for the first time they truly appreciate how lucky they are to have ben born in a country that is not only the oldest democracy but still the most successful. The kids have learned that there are many children that do not have right to education (India only has free education to 5th grade), clean water, food, clothing, shoes, electricity and social equality.
I hope they never take these rights for granted.
They have become much more independent and self reliant. I did not think it is possible, but they have become even more voracious readers with Aidan, following in the footsteps of his big brother and sister, now in the middle of reading the Harry Potter series (he is only 7.) They will miss their school, Mosaica International School dearly. They were the founding 3 students of the school and that leap of faith paid of.
In less than 2 years, they all made leaps and bounds in their academic careers and are well prepared for the future. The school had a special assembly this morning to wish them farewell. They made this touching powerpoint presentation:
The kids will miss their teachers and friends at Mosaica
The kids have also enjoyed traveling and exploring India and the region. They can go through any immigration office on their own which is pretty funny to see: Aidan and Abigail barely reaching over the counter to hand over their passports to the immigration officer. They are immensely adaptable. We can bring them to any park in the world and within 15 minutes they will be running around and playing with all the local children (of course now Ben is discussing Mindcraft and video games with the other kids more than playing on the swings.)
Finally, they have become even closer. There have been many occasions when they just have each other. In these times, they will still play together be it horsing around in the pool or playing a game of Apples to Apples.
Through it all they are still planning to share a room when we return to our house in Suwanee.
People, Culture and New Friends
The most positive aspect of the experience has been the people we have met and learning the culture. My wife and I have been fascinated with Indian cultural since we lived in Singapore and being immersed in it has been terrific. The people, culture and food is what I enjoy most about being an expat. While cultural and language differences can sometimes complicate communication and socialization, good people are good people regardless of cultural and language.
We are lucky to have met good friends all over the world. The great thing about living in the 21st century is that with social media we get to stay in touch with all our friends no matter were we are. The amazing thing about expats is that we are all extremely flexible so it is never a trouble to have someone drop in for a visit on a moment's notice.
So, as we enjoy our favorite pastime of travelling we also get to meet and reconnect with our friends. That is a special unexpected gift from our time living abroad.
While we have enjoyed many aspects of Indian culture, there are things that definitely frustrate and shock us (well used to, not necessarily any more.) There is a huge gap in equality in India – between the educated and non-educated (which is directly related to the wealth gap) and the between the sexes.
While India has a reputation for having some of the brightest scientists and engineers (which is true) the majority of the population has little to no education. One of the biggest surprises to me was learning that there is no learning or free education after the 5th grade in India. As a result, only the minority upper classes (and a small lucky number who get scholarships) have the ability to have a full education.
That minority seems like a lot externally as a minority of a billion plus people is still a big number. However, internally this results in a large population that is quiet honestly ignorant and easily manipulated by corrupt politicians and unscrupulous business men. This is the single biggest issue holding back India in my opinion.
If addressed, issues such as political corruption and gender inequality (my next topic) would be mitigated as well.
The other key issue in India is the lack of female equality. The western media has widely publicized the seemly regular brutal rapes within India. Unfortunately, the poor treatment and attitude towards women is correct and not sensationalized. Women are absolutely treated as the lesser sex. Men will openly ogle and stare at women especially if there is any amount of skin showing such as an ankle.
In fact, it is routine to read in the paper that it was the rape victim's fault because she was wearing a skirt or a provocative clothing such as jeans. The treatment goes beyond violent crimes as well. When applying for a credit card a man must list his father on the application.
A women must list their husband. Laura can not make any official decision or sign any official document – which drives me crazy as she is responsible for the majority (. ok all) of the household decisions. Yet I have to be bothered at the office to sign a check or fill out all of our moving documentation for customs.
It is offensive in this day and age. and a pain in my ass.
Closer as a Family
We have experienced extreme highs and lows during our journey in India, which is a perfect description for the country. There is no middle or average in India. It is a country of extremes. In the end, though, the highs outweighed the lows and we are stronger for it.
We are a stronger family, and we are a stronger couple. Laura and I honestly feel that there is no challenge now that we can not deal with or overcome. We have also learned the importance of appreciating what you have and living in the moment.
These are valuable life lessons that will benefit us in all our days to come.
So goodbye India and thank you.
It's been a While
First, let me apologize for not blogging in quite a while. It has been a crazy year so far as we get ready to head back to the US in June (Yea!) In December, I took on additional responsibilities of my new job when I repatriate (thus two roles for now.) Combine that with trying to get in our last big trips before we leave (including Benjamin's Bar Mitzvah in Israel in November) did not leave a lot of time for the blog. I am back now though – like it or not.
With only a few months left living in India has gotten me into a reflective mood. but I will save that for a future post as I am still reflecting. We will focus this post on getting up to speed on what has been going on here in Hyderabad and our travels.
The fall was dominated by preparations for Benjamin's Bar Mitzvah. This had been one of my biggest concerns when we accepted the assignment in Hyderabad. How would we continue the kids Jewish education and prepare for Benjamin's Bar Mitzvah?
We are literally the only Jewish family in Hyderabad. There was an Israeli family that we were very friendly with last year but the moved back to Israel. We then found two other Jewish families this year but one moved back to the US already as well.
As a result, we were on our own for Jewish education and Bar Mitzvah preparation. We found an online Sunday school program through the Afikim Foundation. (http://www.totallyonline.org/ ) This has allowed the kids to maintain their Jewish education and identity which has been great. However, we still needed to solve the issue of the Bar Mitzvah.
I was lucky to find a wonderful Rabbi in Israel who helped arrange the ceremony as well as provide training to Benjamin. The majority of the training was done by Benjamin himself studying his haftorah portion and listening to the mp3's sent by the Rabbi (no more cassette tapes like I used for my Bar Mitzvah.) To Ben's credit (I guess he listened to Laura and my frequent reminders for him to study), he did a great job learning his Haftorah. A modern day self taught Jewish Abe Lincoln!
Albeit studying Torah via the PC instead of reading books by candlelight. We were all very impressed with his performance.
The Bar Mitzvah was held at an organic restaurant in the western hills outside of Jerusalem. It was a beautiful and intimate setting held in a wooden and bamboo covered outdoor patio overlooking the hills – sort of like a Sukkah or big crunchy Chuppah.
As with everything in our lives, there was lots of excitement leading up to the Bar Mitzvah as the war in Gaza literally exploded a few days before we were supposed to leave!  Luckily, the day after we all arrived in Israel, Hillary (Clinton that is) flew in and negotiated a truce. It was a Bar Mitzvah miracle.
I tried to thank Hillary and invite her to the Bar Mitzvah but my emails kept getting returned.
Thus, Benjamin had a terrific Bar Mitzvah with both sets of Grandparents, friends of our from Hyderabad (who decided to come along and join the Ventimiglia crazy train Israel tour for a week) and our Israeli friends who moved back from Hyderabad last year. It turned out to be very special for Benjamin as well as all of us.
This has been the year of "once in a lifetime" experiences (as if last year, our first in India, was not enough.) Laura and I learned the hard way a few years ago that you never know what life has in stored for you after the passing away of a good friend of ours far too young. Thus we made a pact to live in the now – we probably would of never come to India otherwise.
Given this is our last year in Asia we decided to take advantage of being in the region and crossing off some of our "bucket list" trips. At the top of that list was visiting the origins of man. Africa.
Over Christmas and New Year we toured the national parks of Kenya including the expansive Maasai Mara. It was incredible. We never need to go to another zoo again as we saw so many animals. See for yourself: https://skydrive.live.com/redir?resid=30AC1F990981432F!1296authkey=!ADWG21nppaj8X8U
We recently just took an adventure trip cycling from Bangkok, Thailand to Angkor Wat, Cambodia. It was an awesome trip in which we cycled over 220km over 5 days. The kids all did great. We were joined on the trip by one of the kids' teachers and the same friends that came to Israel with us (having not gotten enough of traveling with the Ventimiglia's.)
We used a great cycling tour company called Grasshopper Adventures http://grasshopperadventures.com/. They provided the bikes, tour guide and two vans that followed us the entire way (I felt like the POTUS having two unmarked vans constantly trailing us.) The owner of the tour company even joined us for the half of the trip. We got to experience parts of Thailand and Cambodia that most tourist never see including stopping at local's houses for water breaks and using their bathroom/outhouses – which were surprisingly very clean.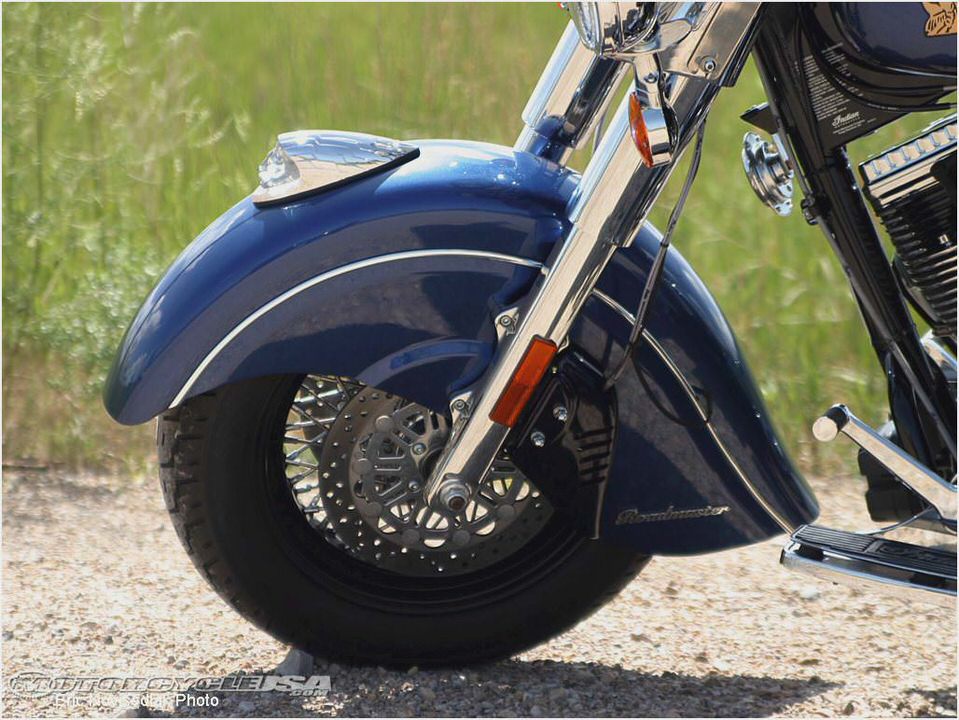 How to Replace the Rear Drive Belt on Indian Motorcycles eHow
Indian Motorcycle Company Bought News & Updates Motorcycle Cruiser
U.S. 101 by 1948 Indian Chief – Classic Motorcycle Touring – Motorcycle Classics
Indian Chief Classic Cruiser review – Hindustan Times
BBC TopGear Magazine India Official Website