Buell returns to his racing roots
Although the liquidation sale of the old Buell Motorcycle Co. hasn't even finished, the company's founder is deep into a new venture: Erik Buell Racing.
Working out of a small shop in East Troy, where his factory was located, Buell is building racing motorcycles one at a time.
Last fall, Harley-Davidson Inc. announced it was shutting down the sport bike manufacturer it had owned for more than a decade.
Harley executives said Buell Motorcycle Co. was not profitable and had simply run out of time.
Now, 59-year-old Erik Buell is on his own.
Gone is the Harley corporate staff that had supported his company's marketing and manufacturing.
Gone is the factory, along with the company headquarters, resulting in the loss of nearly 200 jobs.
I really can't describe how awful that was, Buell said. With every piece of equipment that was sold, I knew the guy who ran it, and I knew he was out of a job. That, to me, was extraordinarily painful.
Erik Buell Racing, on the other hand, has a staff of eight people. Buell quips that there are three main investors: Me, myself and I.
He answers his own telephone calls now and does his own marketing.
He helps build the race bikes that bear his name, and he would not hesitate to sweep the shop floor or do any other job in the fledgling company.
Harley had offered Buell a job as an adviser in its engineering department. But it probably wouldn't have been a good fit, since Buell's passion is for racing-style bikes rather than Harley cruisers and touring motorcycles.
In the motorcycle industry, Buell has always been an underdog working on a tight budget. Although Harley supported the company financially, Buell's operating budget was minuscule compared with its foreign competitors Honda, Yamaha, Kawasaki and Suzuki.
The Harley and Buell corporate cultures sometimes clashed, since Harley was so much bigger than Buell.
Harley shipped 187,085 motorcycles in 2009, compared with 8,753 for Buell and a sister company, Italy-based MV Agusta.
It was like dancing with an elephant, and the elephant was doing a different dance, Buell said. That part was always very difficult and was absolutely exhausting.
Now, Buell can make his own decisions.
Lean, fast machines
Harley-Davidson has granted him a license to continue building Buell motorcycles, but for racing use only rather than street riding.
The timing is good, given that a Buell 1125R bike won the coveted American Motorcycle Association sport bike championship last fall. It was the first pro championship for an American motorcycle manufacturer since 1986.
Racing fuels the sport-bike community, where the lean, fast machines are something like Porsche and Ferrari sports cars.
A win at the racetrack can result in millions of dollars in sales for motorcycle manufacturers that use racing as a marketing tool for their street-legal bikes.
In my mind, we had finally brought Buell Motorcycle Co. to a high level of racing, Buell said.
With limited resources, Buell hopes to build about 25 race bikes this year. He will sell them to race teams and individuals wanting to be successful at the track with something other than Japanese-made motorcycles.
I still believe that an American-made sport bike has a lot of potential, Buell said.
There will be Buell motorcycles in the Daytona 200 race in March and other races in 2010.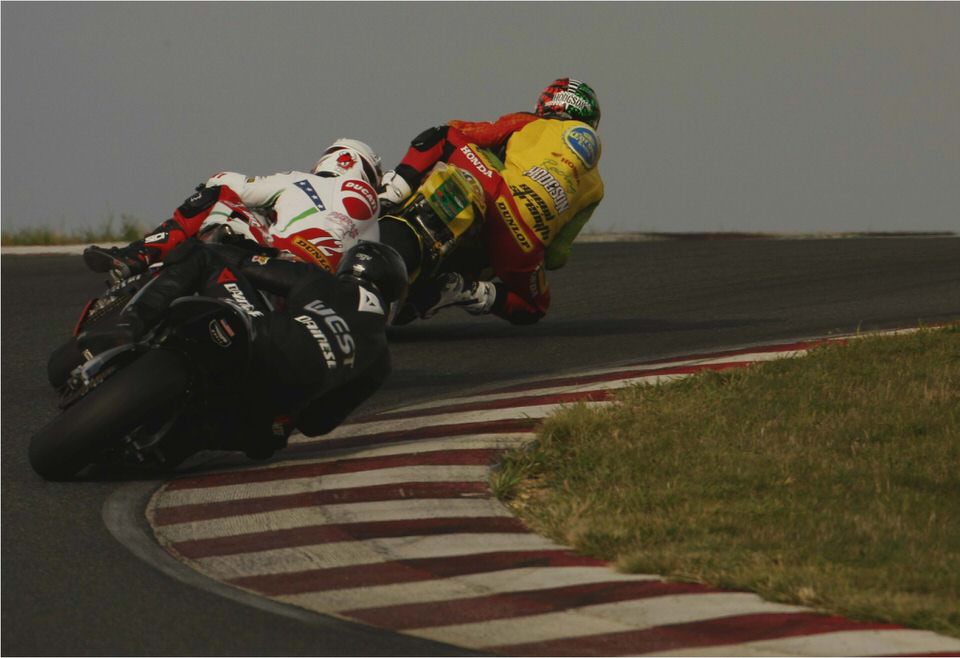 While Erik Buell Racing won't have the resources to sponsor a team this year, it will support other riders on Buell motorcycles.
The company has sold two racing bikes to an Italian race team. It also will sell bike parts to racers.
Competitive urge alive
Buell has a loyal, intense following in the sport-bike world, including riders from other countries.
In my opinion, Buell was really starting to hit its stride when Harley-Davidson dropped it, said Graham Mansill, a Buell rider from Brisbane, Australia.
Harley seemed to be hellbent on crushing Buell just as they were achieving the road racing success that Harley never could, he said. It's a step in the right direction that Erik Buell has been able to start Erik Buell Racing. What I would really like to see, however, is for Harley-Davidson to do the right thing and release or sell the design and manufacturing rights so that Erik Buell and his elves can develop and manufacture both race and street motorcycles.
Buell, however, says he understands that Harley had to make the choice it made. We understood that they needed to focus on their core business in these tough times, and it wasn't us.
His new company could be a bridge to something else, or it could remain a small, niche business.
A few key suppliers chose not to make parts for the new, smaller company. That was a temporary setback.
I don't expect to show a profit this year, Buell said. If we are a little sluggish coming into the racing season, that's OK considering what we have been through.
In the 1970s, Erik Buell recorded the fastest qualifying time for a rookie in the history of the Daytona 200. It was quite an accomplishment for a guy who traveled from race to race in a van with two motorcycles in the back, sleeping with the bikes while an occasional hitchhiker shared the driving.
Buell scrounged for motorcycle parts and cash to keep his dream of being a professional racer alive.
That dream is still viable, although redirected a bit.
I think I had better keep my competitive urge for the business, Buell said.
2014. Journal Sentinel Inc. All rights reserved.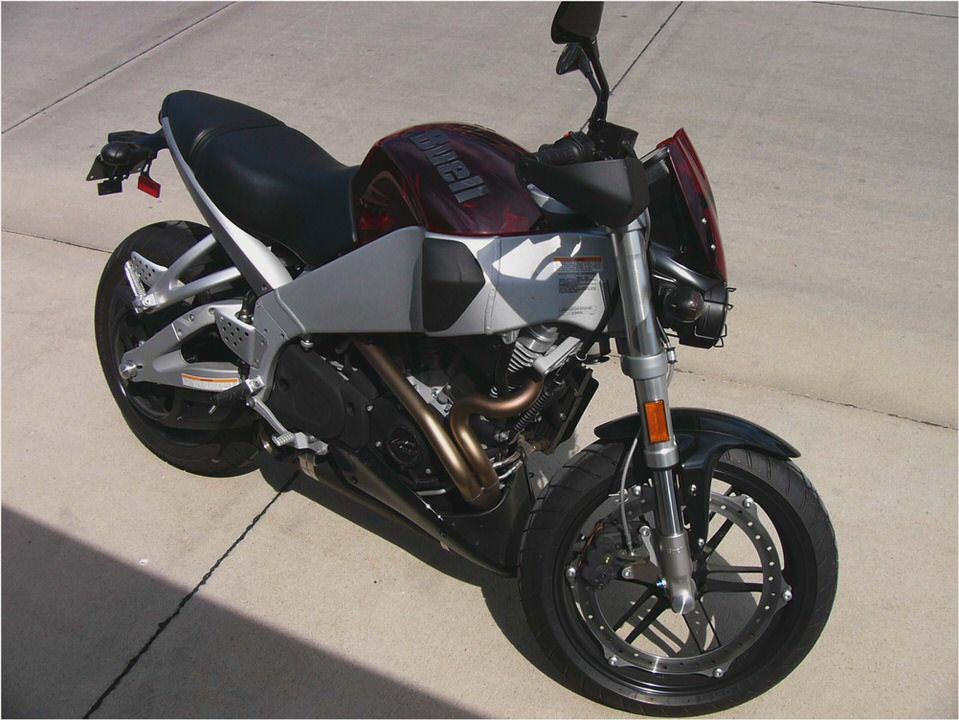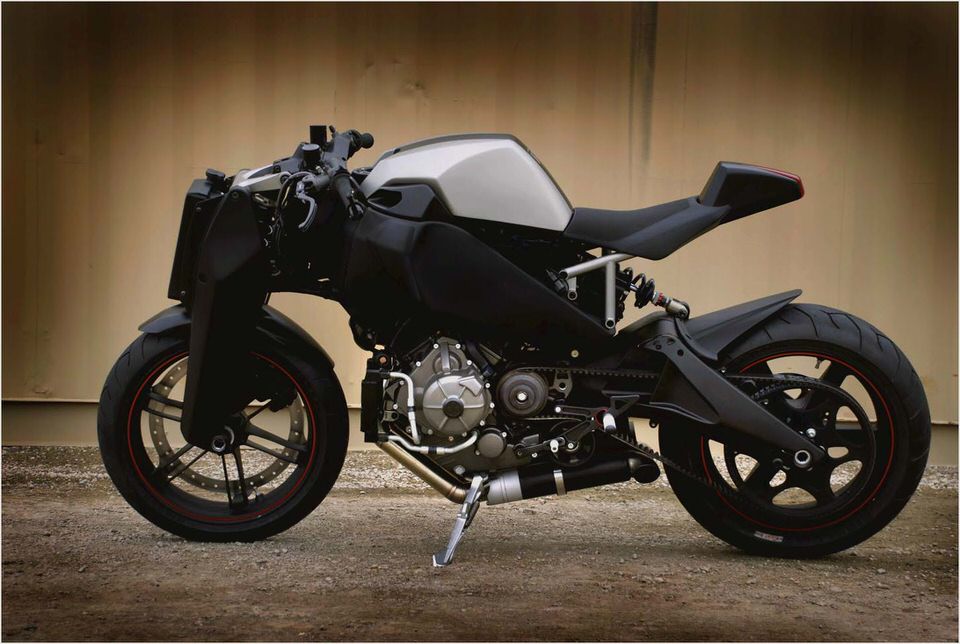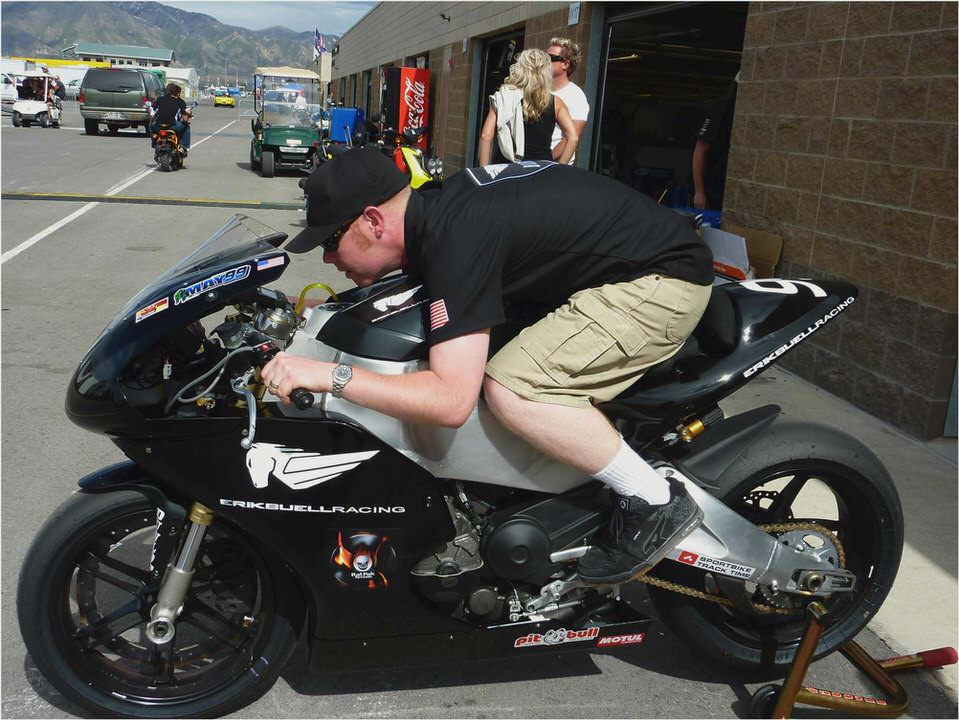 First Ride: 2004 Buell Lightning CityX – Road Tests: First Rides – Visordown
Typhon 1190: the badass Buell streetfighter that could have been
Buell 1125R – Motorbikes Reviews, News & Advice – bikepoint.com.au
Buell 1125R – Page 2 – Sportbikes.net
2008 1/2 Harley Softail Cross Bones, Buell Ulysses XB12XT – First Look