94 Ducati 900SS | SP 98 Yamaha R1
For Sale: 1994 Ducati 900SS|SP 1998 Yamaha R1
Note: I have two fantastic bikes for sale as listed below. I do not intend to sell both. I only have room for 2 at a time, but there's a 3rd already on the way, and I simply cannot decide whether to sell the Yam or the Duc!
Both bikes are legitimately offered for sale, however, once one sells, the other sale will be canceled and the unsold of the two will be kept.
Bikes are in the West Hollywood / Beverly Hills area of Los Angeles. Interested? Please contact me via PM, post, or direct at: LADucSP@gmail.com or 323-712-3000
I. 1994 Ducati 900SS SP #143:
I Purchased this wonderful bike private party here in LA in approximately 2004, but it was an East Coast bike originally that was maintained by BCM, I believe. Previous owner performed a number of desirable upgrades to suspension and electrics, which I have built on significantly.
The bike is currently adorned with the following enhancements/mods, which have all been performed within the past 5 years/15k miles:
Nissin 6-Piston calipers, snowflake Brembo rotors, HH pads, SS lines FR, SS Clutch line, YoYodyne clutch slave, billet clip-on handlebars, SPS clutch and brake master cylinders, CF gauge surround (Ducati Perf, not OEM), upgrade H4 headlamp, ceramic H4 connector/full relays from Eastern Beaver, sealed battery, open airbox/KN filter, Termignoni CF slip-ons, Keihin FCR41 carbs, YoYodyne LW flywheel, YoYodyne alloy exhaust retainers, YoYodyne, BCM allow oil like junctions + new oil lines, Cerriani steering damper, Dyna Coils/NGK plugs/plug wires, upgraded regulator, 520 Renthal conversion with 39T rear, Ohlins rear shock, Race Tech Fork springs, Nichols engine bolts, Ducati Performance Nickle clutch pressure plate, cycle cat SS clutch springs and red anodized retainers, flying D open clutch cover, oil-cooler relocation with upgraded later-model OEM unit, MBP valve collets, cycle cat triple clamp, Yamaha starter relay, fender eliminator, LW alloy clutch basket, smoke screen, CRG rearsets, CF belt covers, ergal fork preload adjusters, ergal crank breather, and a brand new CF front fender.
With all the upgraded tuning, she'll wheelie under power in 1st and sometimes 2nd, if you get it right.
She is now unbelievably reliable, and legitimately fast. The bike is a total joy to own and ride.
Her appearance is exceptional for age and mileage. I have continuously upgrade, repaired, etc. as you can see, to ensure that she always looks as good as she goes.
Sat next to any other SS I've seen, she's the standout beauty.
Character in spades. She may seem fairly crude compared to the newest kit, but she sure can boogie down a canyon road, like any good Ducati should! Rock solid handling and incredible torque.
She eats many new sport bikes for breakfast. until a long straight, of course…..but that's no fun!
The bike just turned 30k miles last weekend, so I treated her to brand new belts, new spark plugs, a bit of clutch fiddling, and new battery tender hookup, along with a very thorough cleaning.
Approximately 3 months ago ( 1k miles), I changed the oil, plugs, oil filter, and installed a brand new Eletrolux (from the UK) stator, brand new regulator, and new battery.
The valves were adjusted at approximately 26,500, and just checked; requiring no service, due to the MBP collets previously installed. Next valve adjustment should be approximately 5k away.
At approx 26,500 valve adjustment (I've done it myself, but this one was by a local pro), the front suspension was reconditioned with fresh oil, seals and internal bushings. An oil leak at the vertical cam seal was also rectified professionally.
Dunlop Roadsmarts have approximately – life left.
Clear title; CA reg through June '11.
$4,500 /bo.
Please email for plenty more pics.
II. 1998 Yamaha R1:
10,640 miles. 2nd owner. Meticulously maintained. Completely stock (almost). Absolutely stunning, time-warp example of the original.
A full compliment of seats, including the front, rear, and solo cowl in both Black, and Red colors.
520 chain conversion, utilizing a Renthal hard anodized rear sprocket and lightened front sprocket, with a DID ERV3 X-Ring Chain.
Muzzy's aluminum radiator fan, for (legitimately) increased cooling and reliability.
I also installed a brand-new OEM oil pan when I purchased the bike, because I found a helli-coil used in the oil drain plug to cover up stripped threads. I replaced the entire pan, with gasket, etc. of course.
Exceedingly rare, almost entirely unknown, GYTR Ohlins side-mount steering damper. You can see in the pics. Due to concerns over head-shake from the constant wheelies and absurdly short wheelbase, Yamaha made a stop-gap steering damper mount, and factory cut faux-carbon fairing piece, to accommodate Ohlins dampers, within weeks of launch and before the full commercial after-market units became available.
It's very trick and even though I bought a '98 and '99 R1 new from a dealer years ago, I never even knew these even existed until I saw this bike. And admittedly, the mount's a bit raw, in that it looks straight from the race shop, which is why it's perfect!
Tinted windscreen (have stock in perfect cond).
Ivan's Jet needles to clean up the stock midrange.
HH-Sintered pads; black SS brake lines, front and rear.
Metal fender eliminator with both mini, and stock gauges.
Always Motul 300V, at approx 1,500 mile intervals/6 mo, since I've owned.
All the original bungee hooks, reflectors, etc. are preserved in bubble wrap, in boxes, inside the house.
Brand new OEM regulator and OEM battery at approximately 8.5k. Battery tender hookup.
Dunlop Q2 tires with 99.99% tread left (1 ride on them).
Clear title; CA reg through April '11.
More Pics and Info on the '98 R1: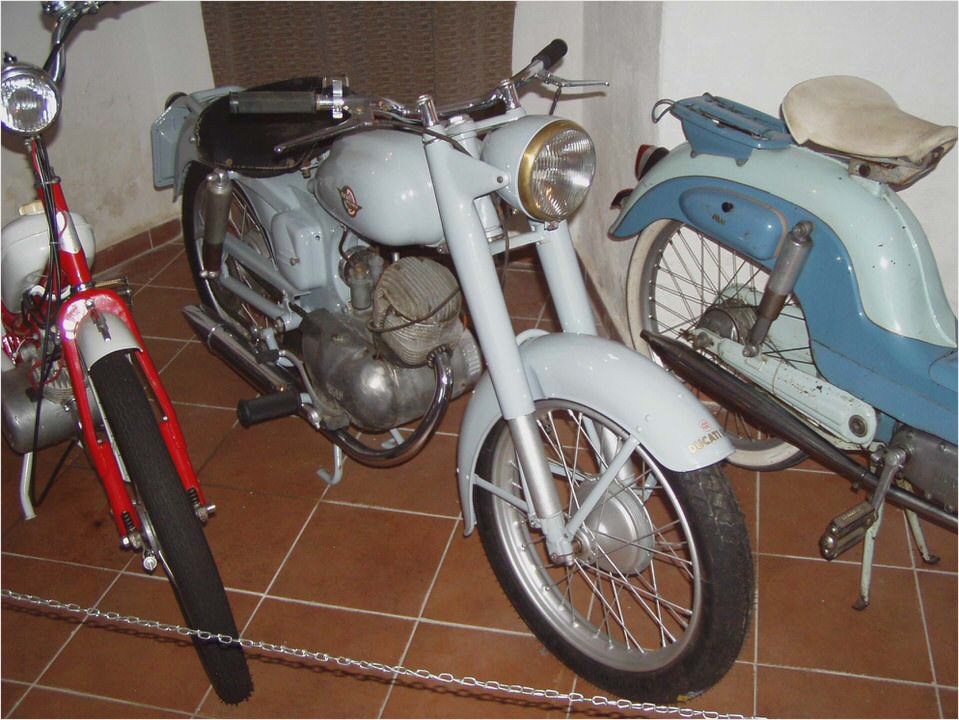 Ducati s4r: s4r ducati monster
Ride Report: Ducati Hypermotard 1100 Ducati News Today
Are You The Ducati Monster 1200?
2012 Ducati Monster 1100 EVO Motorcycle Fans Blog – Motorcycle Fans Blog
Simon Hammerson: Living with a 2001 Ducati Monster S4 – Features – Visordown