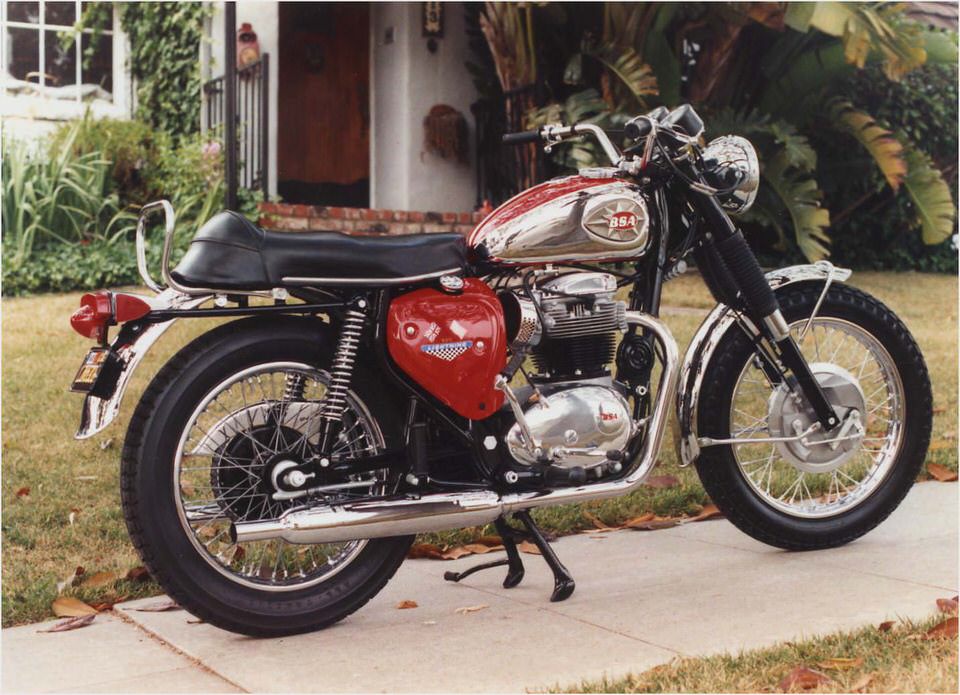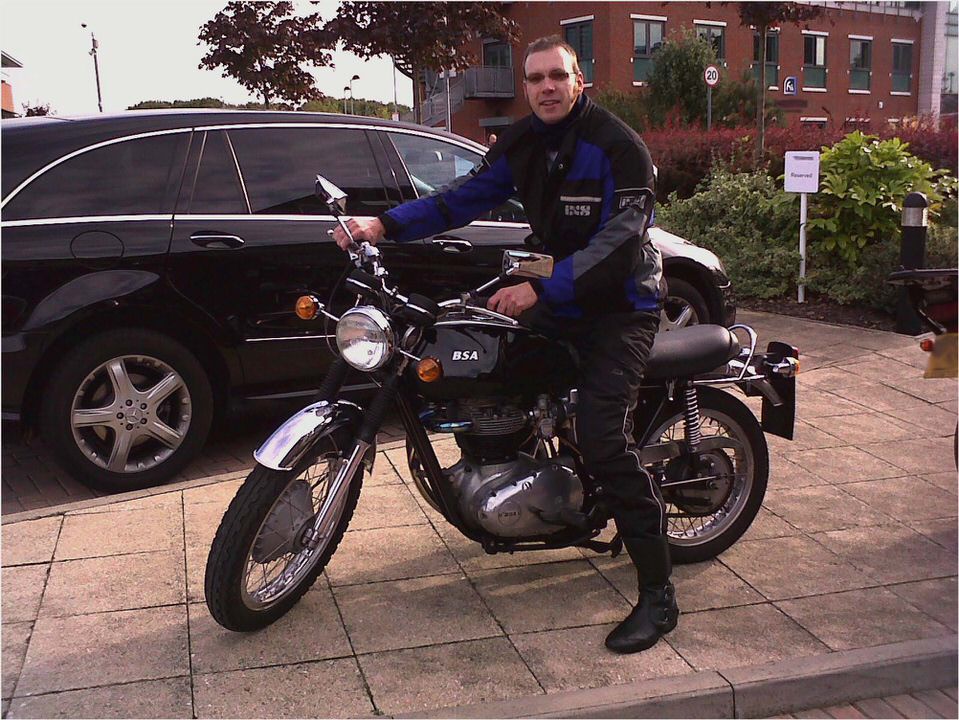 1971 BSA Thunderbolt 650cc A65 Twin
Like the Triumph also seen in these photos? Then Click Here
Gentlemen,
Here are a few snap shots of my grandson Joe's lovely old 1971 BSA Thunderbolt 650cc A65 twin. Not to steal any of Joe's thunder, no pun intended, here is a little info' on it. In 1972 BSA went bankrupt and that was the end of them.
When first released, I think the 71′ model was about the ugliest 650 ever to be sold by BSA and the bike was not restored to 'its former glory' since it was far from glorious looking from day one when it left the factory.
Instead, Joe and I over the years have re-focused our attention to turn a true classic basic concept into more of a sport bike look and now he has taken it to another level of 'The Clubman' look, still using basically BSA components together with some greatly improved auxiliary components like Electronic Ignition and Charging systems, Gold Star silencers, Cycle Shack TT style exhausts and cooling muffs, Stainless steel valves with race cut seats and competition springs, competition clutch plates and springs. Cylinder head, rocker cover, front and rear brake conical drums/brake plates are all ceramic coated metallic gray.
Barrel is powder coated gloss black, as are the wheel rims. Stainless spokes complete the wheels although the twin leading shoe front brake has been modified to improve stopping power. The original ugly 'pisspot' shaped headlamp is replaced by a traditional Lucas chromed one, held by quality after-market headlamp brackets to lower it.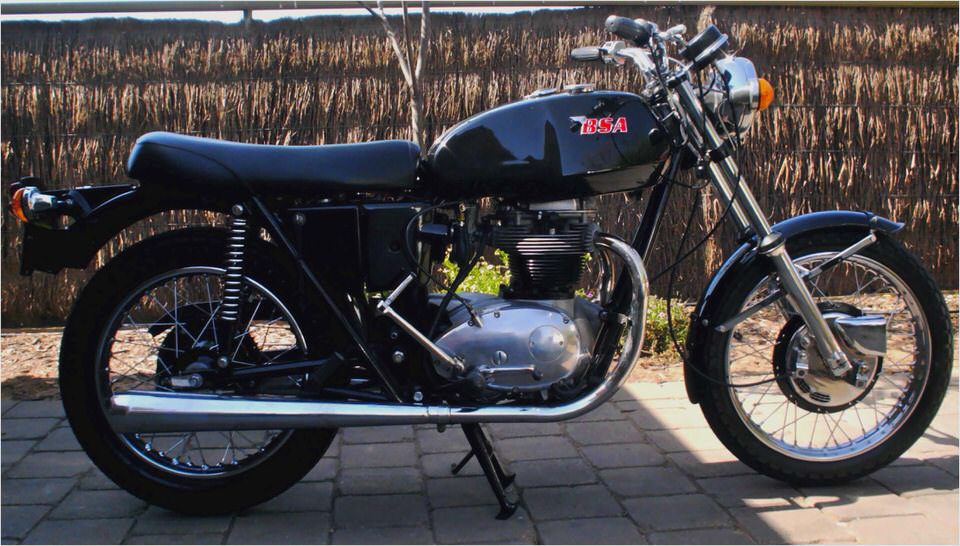 Allen head Stainless steel fasteners replace standard ones wherever practical.
For those unaware of the term 'Clubman', back in the day BSA marketed the BSA 500cc Gold Star which over in England, could be ridden daily, even take a passenger, and could be ridden to the race track to participate in a day's racing, then ridden home afterwards by it's owner. Velocette had the famous Venom and Viper Clubman Sport Vee-lines which occupied a similar placing and later the world famous Velocette Thruxton.
Although 'Clubman Racing' is a thing of the past, it was this concept that led to the evolution of the Cafe Racers spearheaded by people like Dave Degans with his Dresda Tritons. Today, the reborn new Triumphs have added the Thruxton Bonneville to their lineup of retro-styled motorcycles and it is one of their best selling models.
I think Joe has done a truly fantastic job in blending the best of all practical worlds by retaining the daily riding capabilities of this machine and taking advantage in a very hard to detect and subtle way the aspects of a truly authentic concept with timeless good looks and improved performance and reliability. Of course, I may be just a 'tiny bit biased', I am his grandad after all and sometimes get tired at staring at his exhaust pipes always being in my face when we are out riding together.
But I do think it is a beautiful machine that should be seen by everyone, a machine he can truly and most deservedly be proud of. Way to go Joe.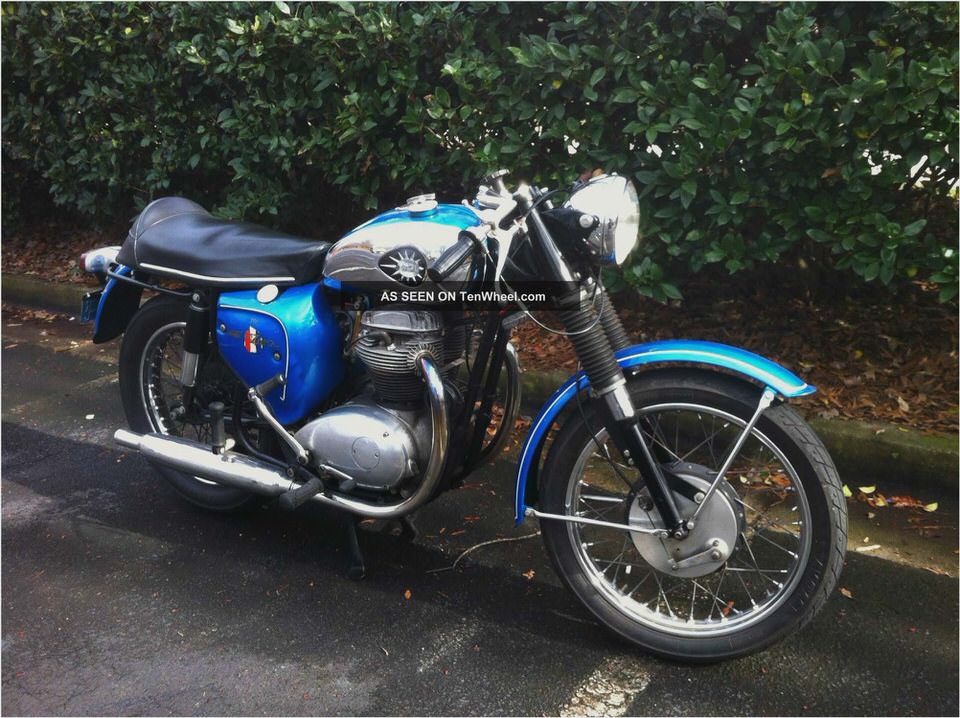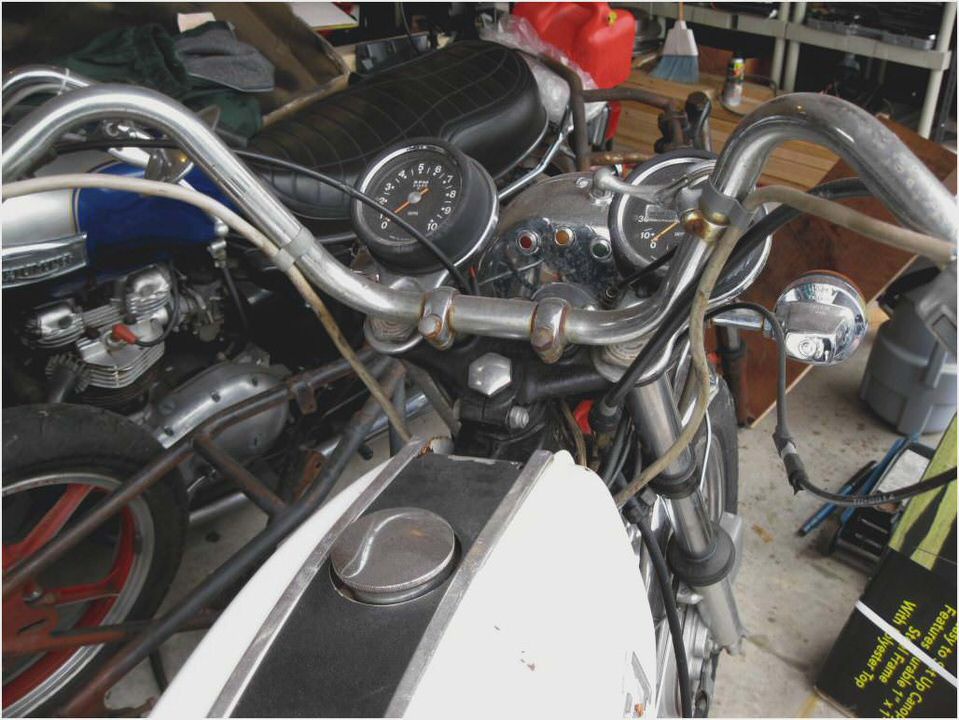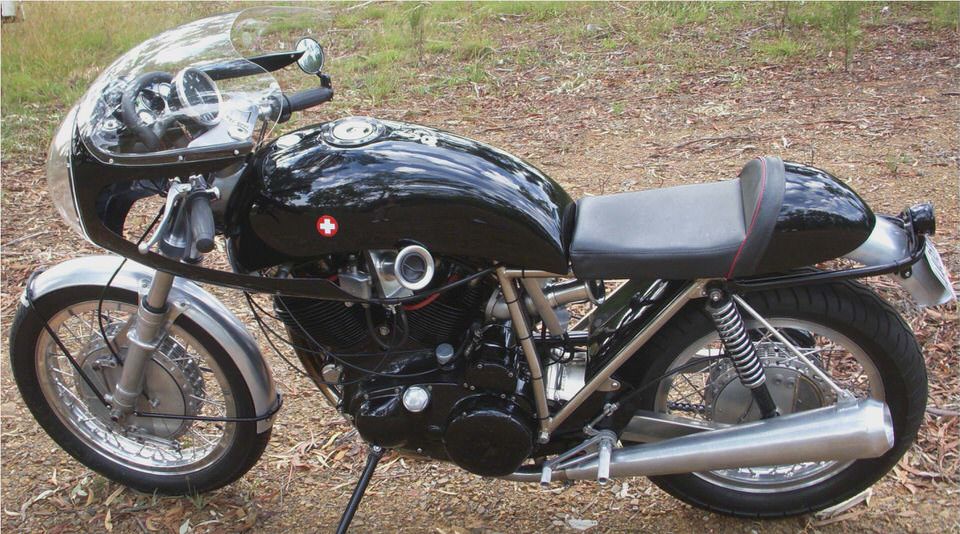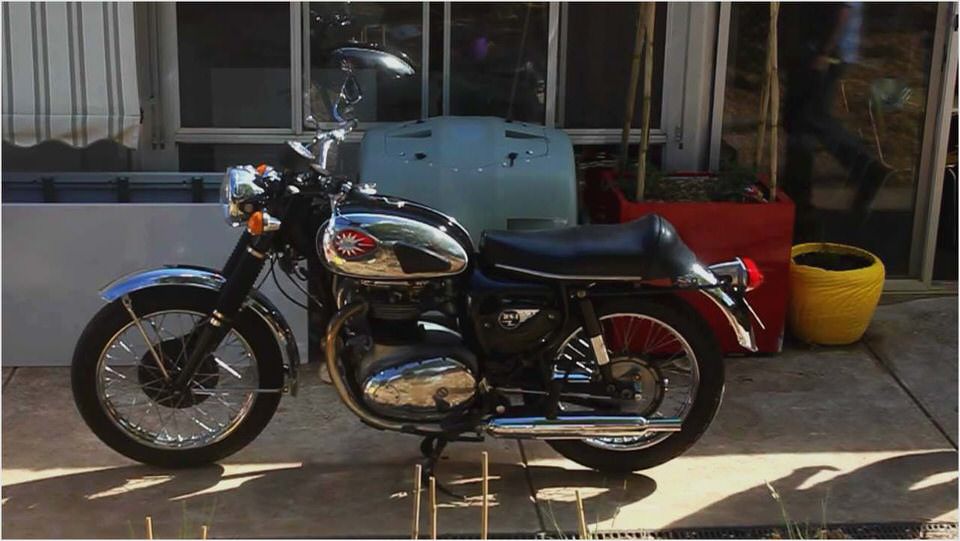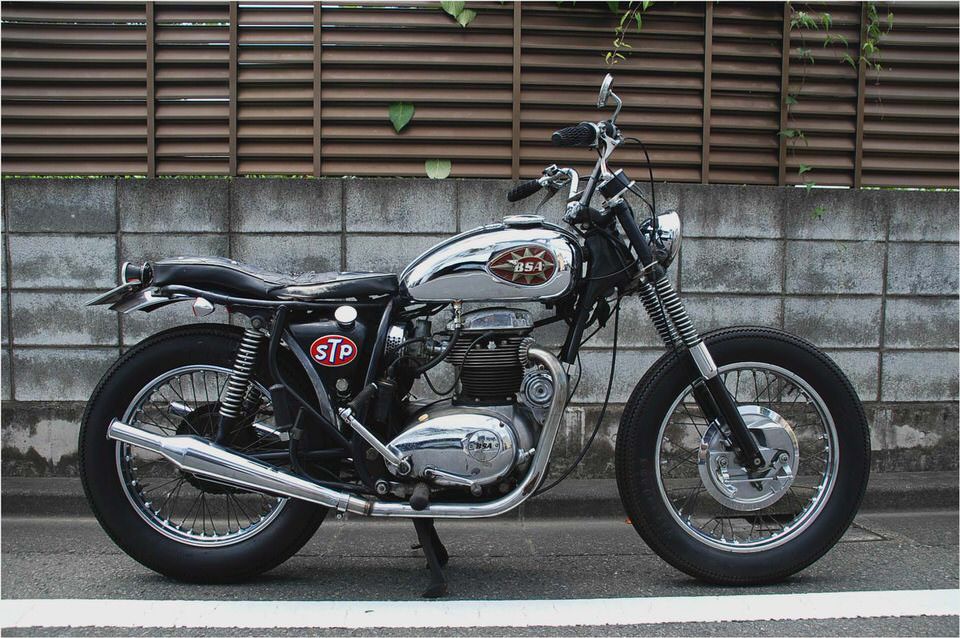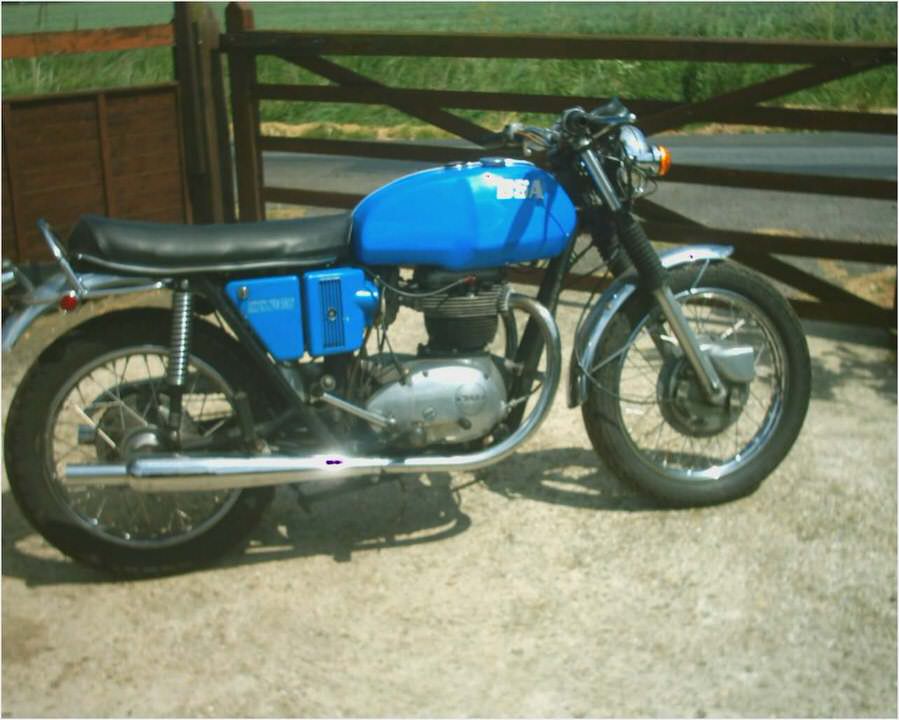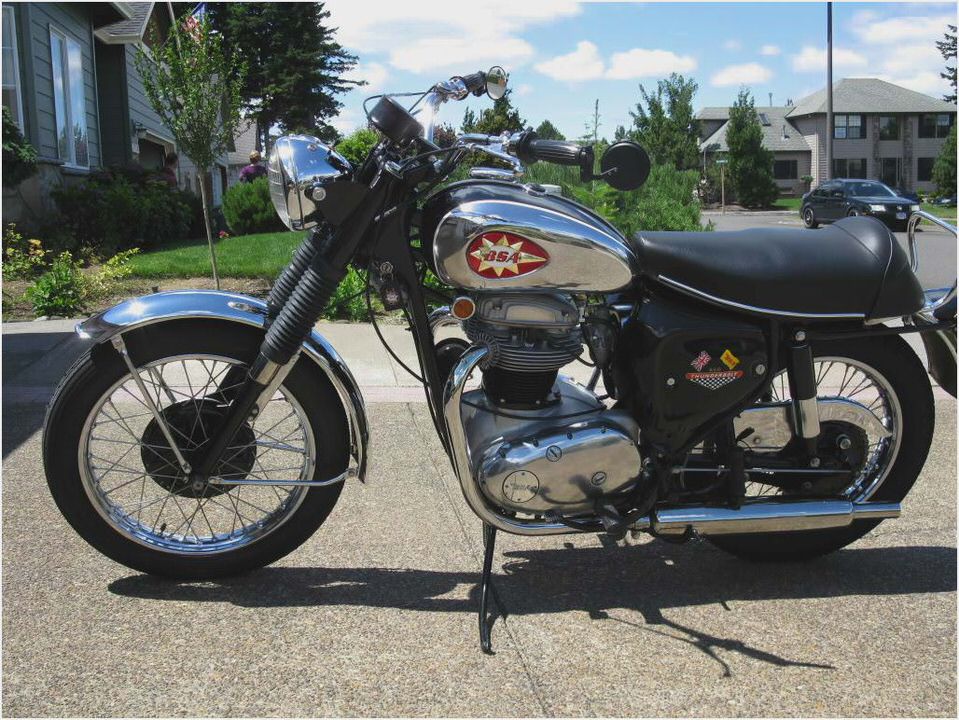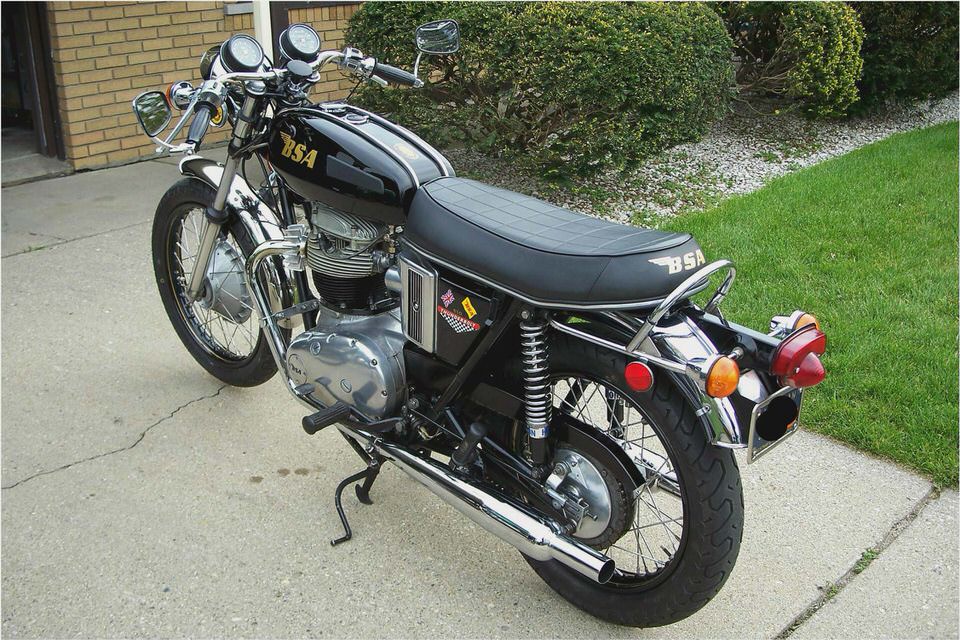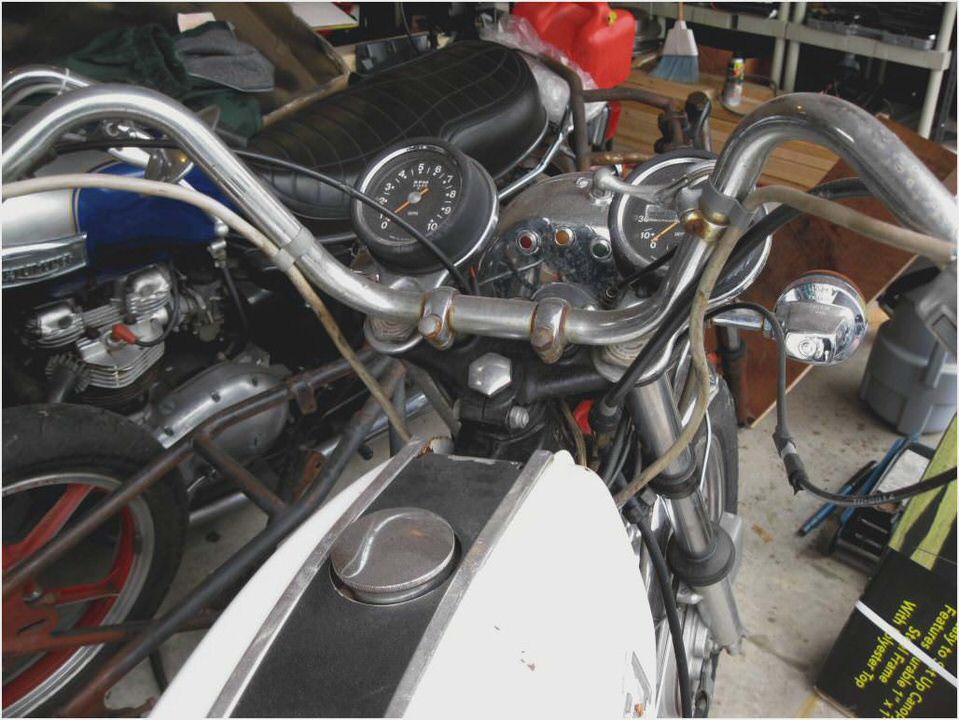 1968 Bsa 441 Victor Owners Guide Books
BSA Firebird Scrambler – Classic British Motorcycles – Motorcycle Classics
1980 Yamaha SR500 – Classic Japanese Motorcycles – Motorcycle Classics
Fond Memories of a 1969 BSA A65 Lightning
BSA DBD34 Clubman Gold Star Buyers Guide & specifications.