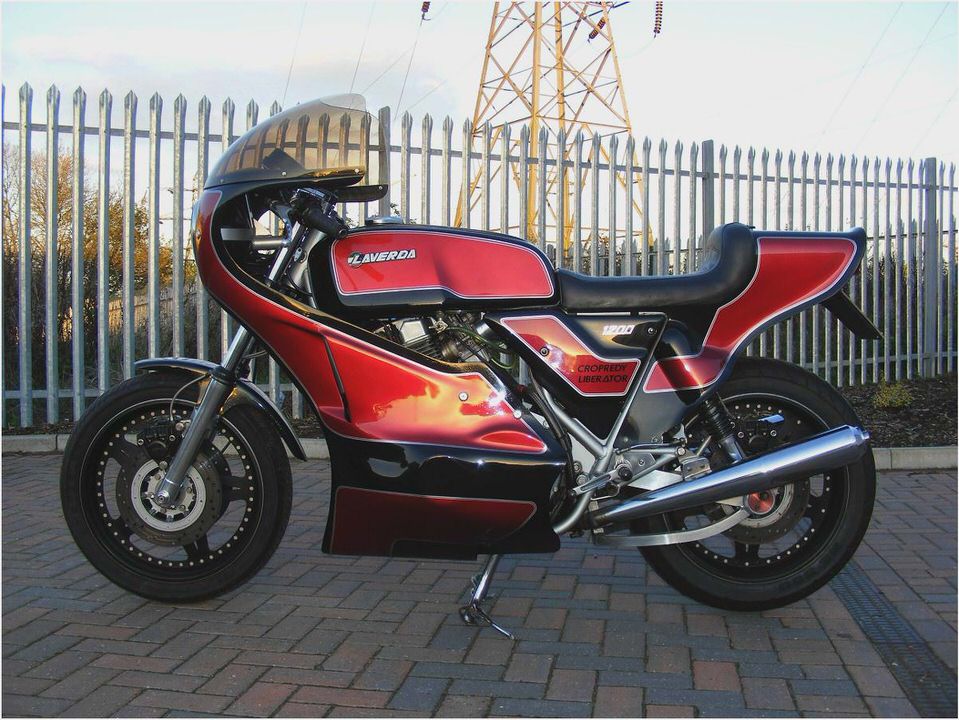 1978 Laverda Jota 1200 America for Sale
Posted on March 5, 2013 by tad
As you may know, I love the Breganze-built machines from Laverda.  They push all of my vintage bike buttons: they're rare, anti-social, and can hold their heads up high out riding on today's roads.  Hopefully, prices for this forgotten marque [at least in America] will stay low long enough for me to find the time, cash, and space for another bike.
For those of you not familiar with these hairy-chested, tangerine colored beasts: Laverda introduced its three-cylinder follow up to their durable twins in 1973 as a 1000cc machine.  It made about 80hp and could do a solid 130mph.  Slater Laverda in England saw potential in the new machine and introduced their "Jota" in 1976.
  Basically a classic hot-rod version of the overbuilt 3C, it easily handled the newfound power: the Jota, named for a Spanish dance in triple-time, made 90hp and could top 140 with ease.
These were very demanding machines to ride, with high-effort controls and handling, but rewarded with stability and a howling engine noise that resulted from the odd, 180-degree crankshaft.
The 1200 America was basically designed to meet EPA regulations with lower-compression and bigger slugs to keep performance on par with European version of the 1000.
It's not easy to find shops that work on these, so owners tend to be a pretty knowledgeable, do-it-yourself kind of crowd.  From the original eBay listing:
1978 Laverda 1200 America for Sale
This particular Laverda, a 1200 Jota America with a build date of November 1977, is a fine rider and attracts attention wherever it goes. I have owned it since 2009, and I enjoy it on club rides and quick trips over the "Dragon". It runs very strongly and has been very reliable for me. After I bought it I went over it, checking the valve clearances (OK). cleaning/tuning the carbs, and fixing a slippy clutch. I replaced the plates and springs and the triplex primary chain for good measure.
I checked the compression when the engine was dead cold and found all cylinders within two lbs. of 157psi. I confirmed that the cams were the coveted 4C, but I did not pull the heads to see what pistons were in it. I suspect they are higher than the stock compression. I have changed the oil and cleaned the screen several times. I am now running Mobil 1 20w50 motorcycle oil.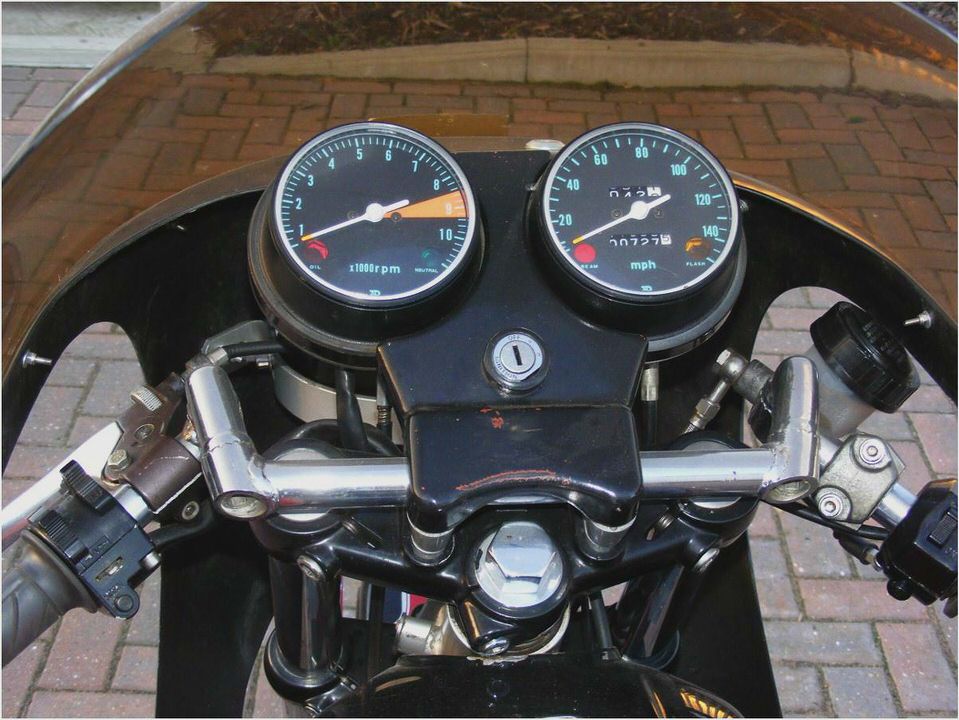 It is fresh. It has several desirable mods: rear-sets, Jota handlebar, Jota exhaust (I suspect they may be the original ones from England- they are light as a feather with no baffles), modern four-piston Brembo calipers, drilled rotors, braided SS brake lines, SFC fairing, Progressive shocks, the 4C Jota cams, and Moto-Witt ignition. It also has the bum-stop Jota seat, but it has a small tear in it.
I have owned five Laverda triples and this one is the fastest. I hate to see this rorty beast go, but my old body finds the riding position too sporty and I just don't ride it enough to justify keeping it. It is a fine-looking beast with tons of charisma.
I had the exhaust pipes and mufflers re-chromed recently and the oldish paint is still thick and shiny but there are nicks in several places that have been touched up. She makes a very presentable rider – not a show bike. The engine and frame numbers match- it is no. 1697 and is titled as a 1979 model. I just went out to the garage and started her up for the first time since October, when I drained the carbs.
She started right away with the distinctive, spine-tingling roar that is unique to these 180-degree triples.
The seller also mentions a number of YouTube videos of his bike running.  They're very short, and the road doesn't allow him to really use the bike in anger, but it's always nice to hear the bike you're bidding on run…
So far, bidding seems pretty tame for this one, but there are still five days to go.  These are great, manly hunks of metal, and I want one very badly.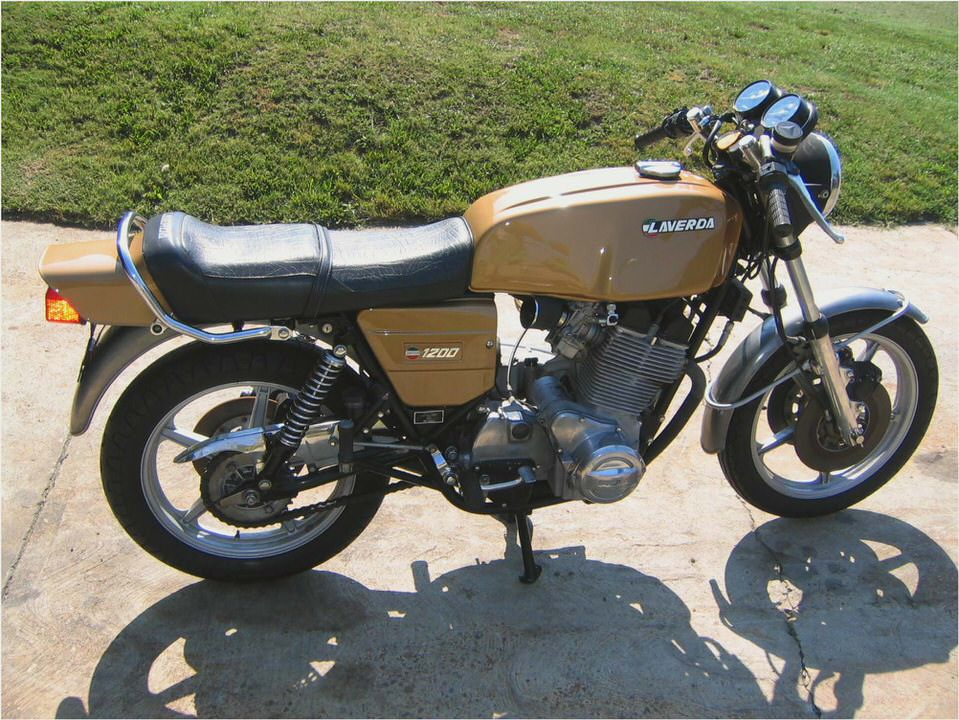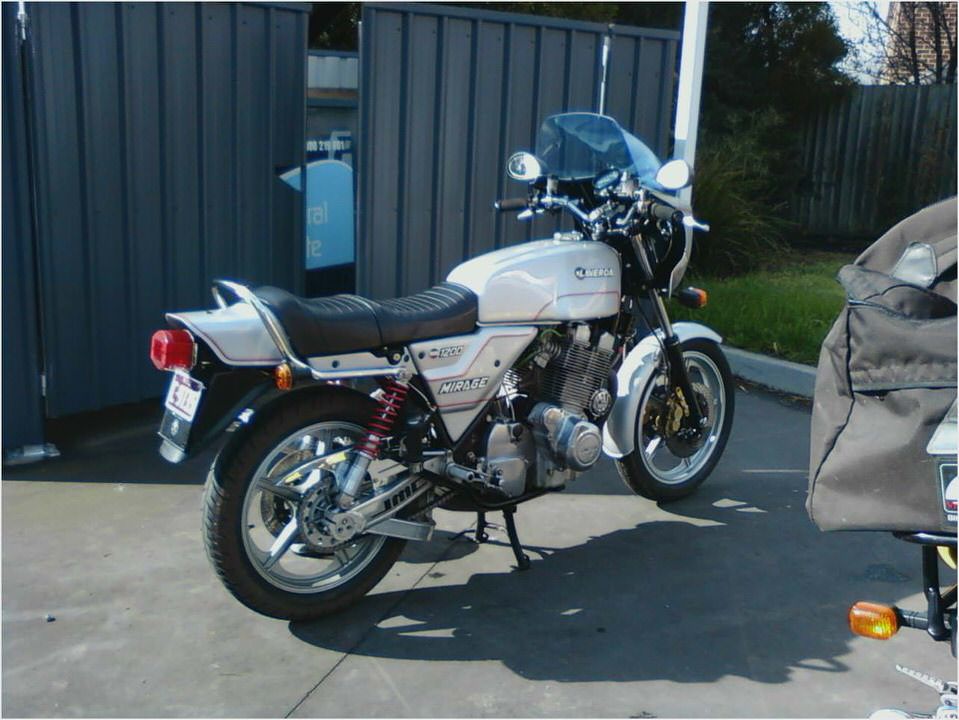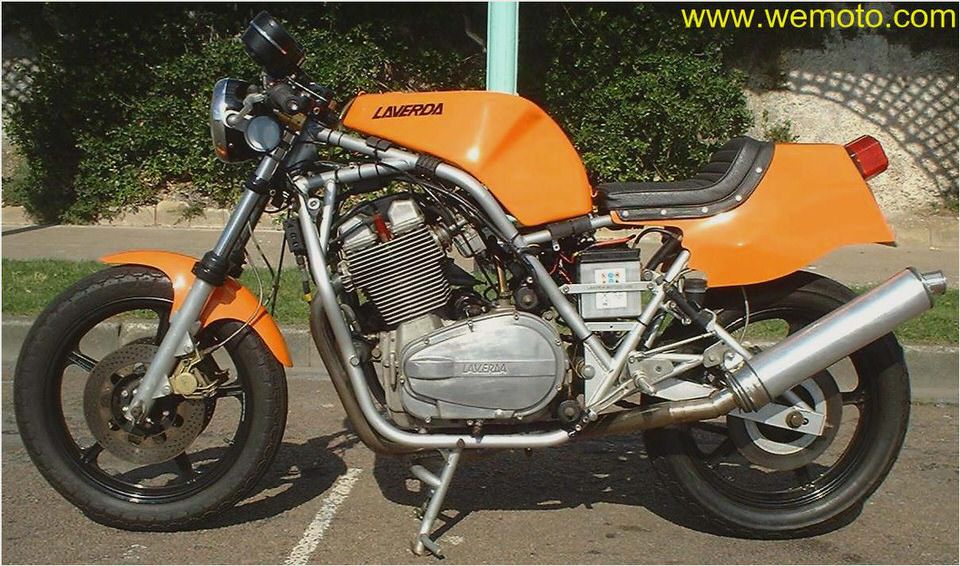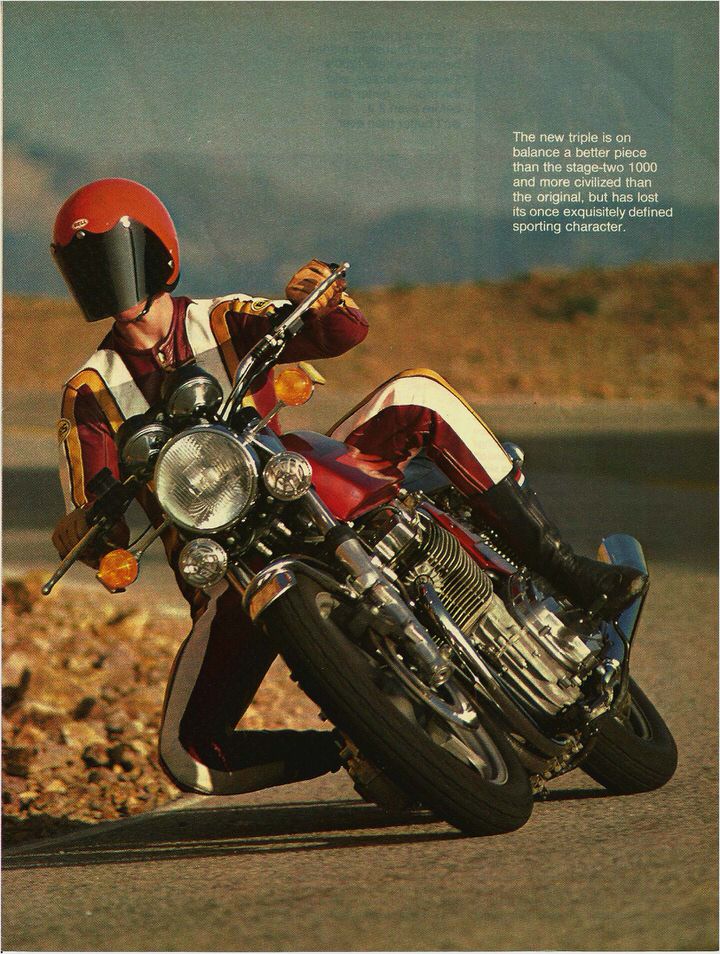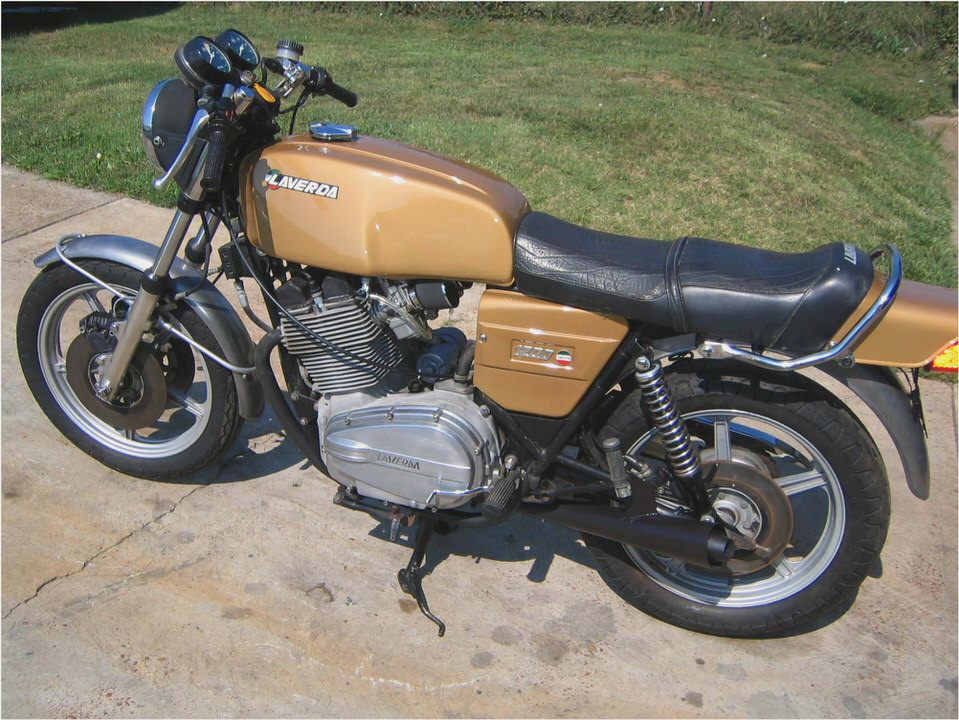 Laverda 750 Sport Formula
Italia Connections' Laverda's page
Motorcycle Specs-Laverda
RealClassic.co.uk: Classic Motorcycle Road Test – Laverda SF750
Faster and Faster: Classic: The 1970s Laverda 750SF