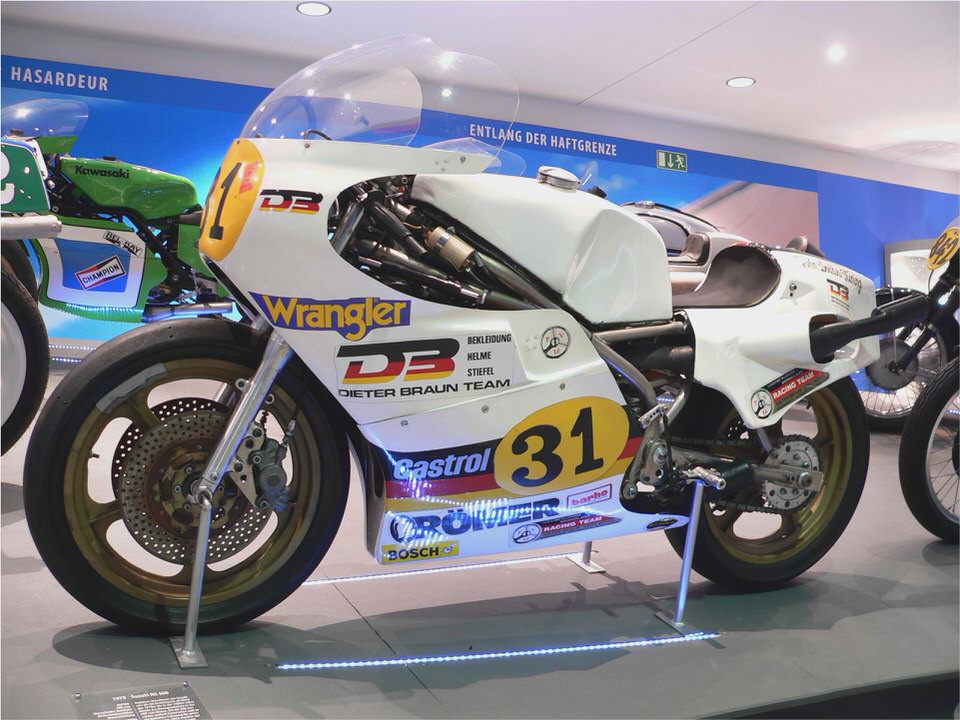 1986 Suzuki RG 500 Gamma
I see that look in your eyes; the look you get when you and your friends are talking about classic Grand Prix racing, the "don't talk to me now, I'm watching the race" look, the way your ears perk up when you hear a classic 2 stroke on full song, the smile you get when you're pulling on your leathers at the track on race day, and that deep in your soul lust for the smell of burning two-stroke oil. You my friend are a sick puppy…and you're my kind of motorcyclist.
We don't ride average motorcycles. We are the type that believe that if you're not living on the edge, you're taking up too much room, that motorcycles are far more than mere transportation but it is our mode of transportation everyday. We look for the most entertaining route to work and we say to our loved ones on Sunday morning "I'm going for a short ride, I'll be back by lunch" then we arrive home late for supper.
The sides of your tires are worn out long before the center and your motorcycle insurance premium alone would probably feed one hundred children in Africa for a year. We couldn't live life any other way no matter how hard we try…lucky us.
Today on ebay I found the perfect motorcycle for the true adrenaline junkie in us all, a beautiful 1986 Suzuki RG500 Gamma. This is a true, honest to goodness real racebike that just happens to have a horn and blinkers. This bike is the closest thing to a Grand Prix racer you could buy back in the 80′s.
Suzuki's very potent square four 95 horsepower two-stroke motor slipped into a very lightweight aluminum box section frame, a race bred suspension, brakes that would stop you on a dime (and give you nine cents change), and beautiful slippery bodywork. There is one thing about the RG500 that is not so perfect, the powerband. The Gamma had a light switch for a throttle, the motor was either just loafing along (which it didn't like doing at all!) or it was scaring the daylights out of you.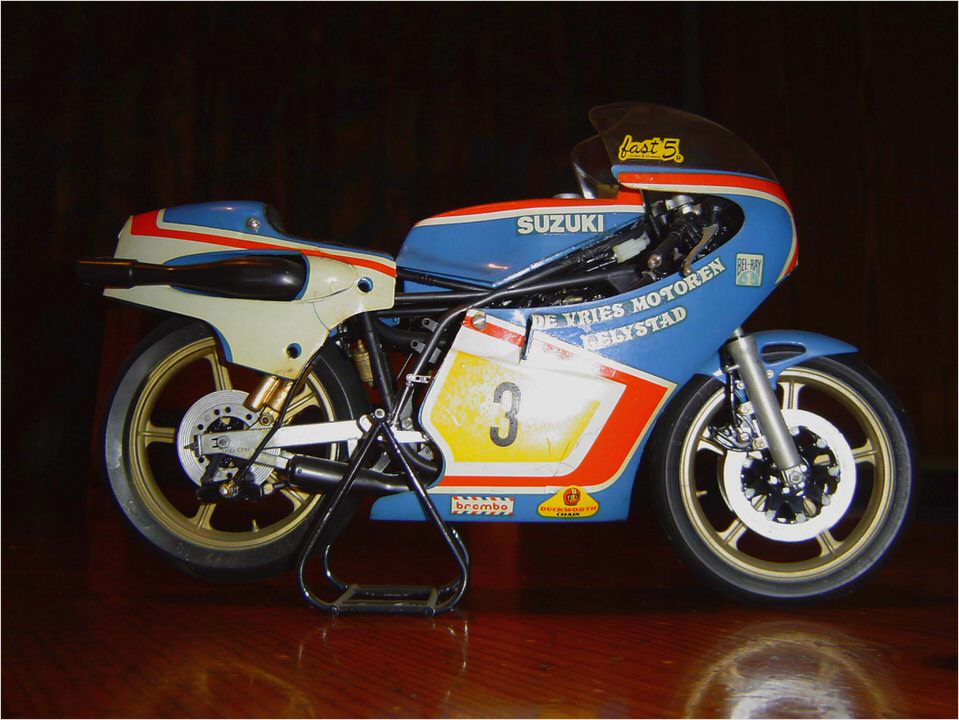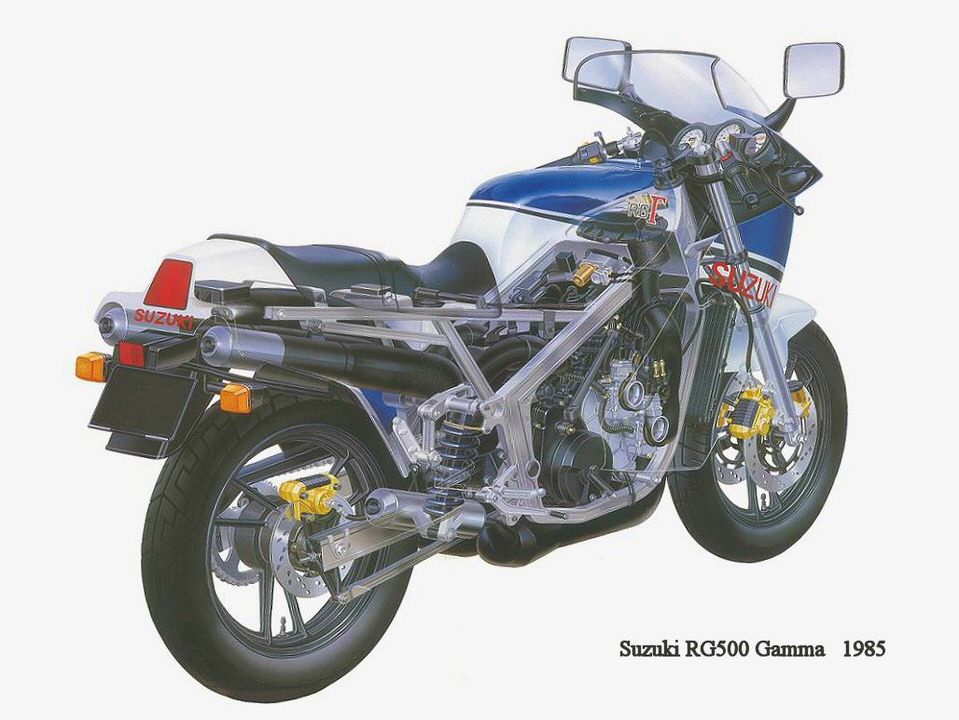 The powerband was narrow and all at the top end of the rev range, the RG is a bike that when you are riding it you really have to be at the top of your game. It's wonderful.
When the RG500 came to market (which by the way never did come to market here in the US so any one you find more than likely came through the grey market from Canada) it was based on seven consecutive years of 500cc Grand Prix Championships. Yamaha at the time was also selling it's wonderful RZ500 but Suzuki out did the Yamaha by bringing in the Gamma with more horsepower and nearly fifty pounds lighter.
Officially, the RG500 was only produced for two years, 1986 and 87 but there some out there that are titled through 1989. As wonderful as these bikes were, sales didn't reach the potential that Suzuki (or Yamaha for that matter) expected, the buying public wasn't really ready for a street going race bike. Today a modern Sportbike will easily leave an RG500 in its wake, but that wake won't have that sweet two-stroke smell that stirs a real enthusiasts soul.
If you want a classic 'racebike with blinkers and a horn' click on the pictures below for more info and pictures. I have a feeling this bike is going to sell for a very reasonable price considering its beautiful condition.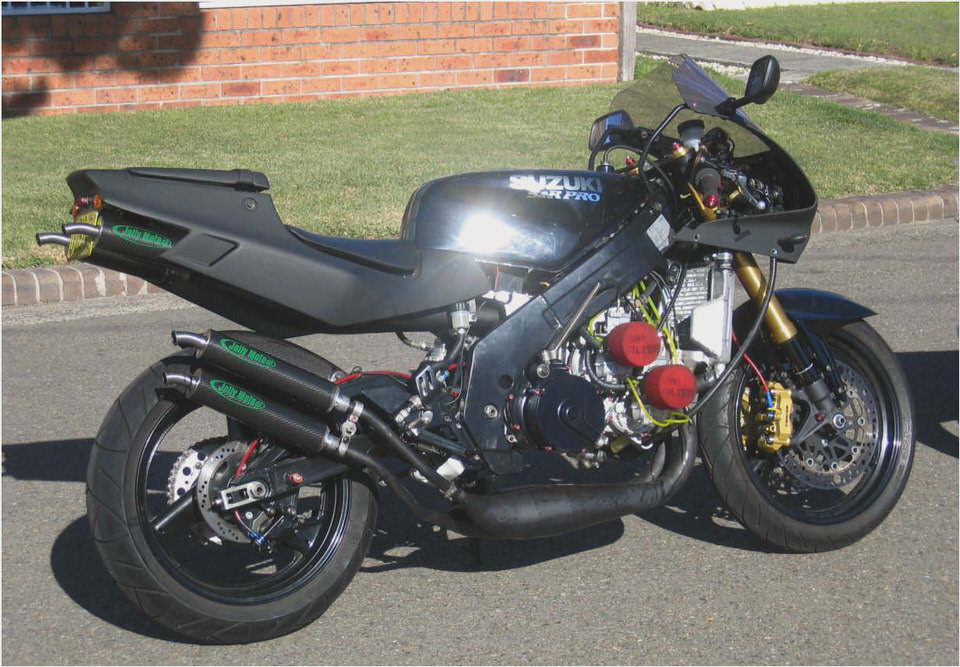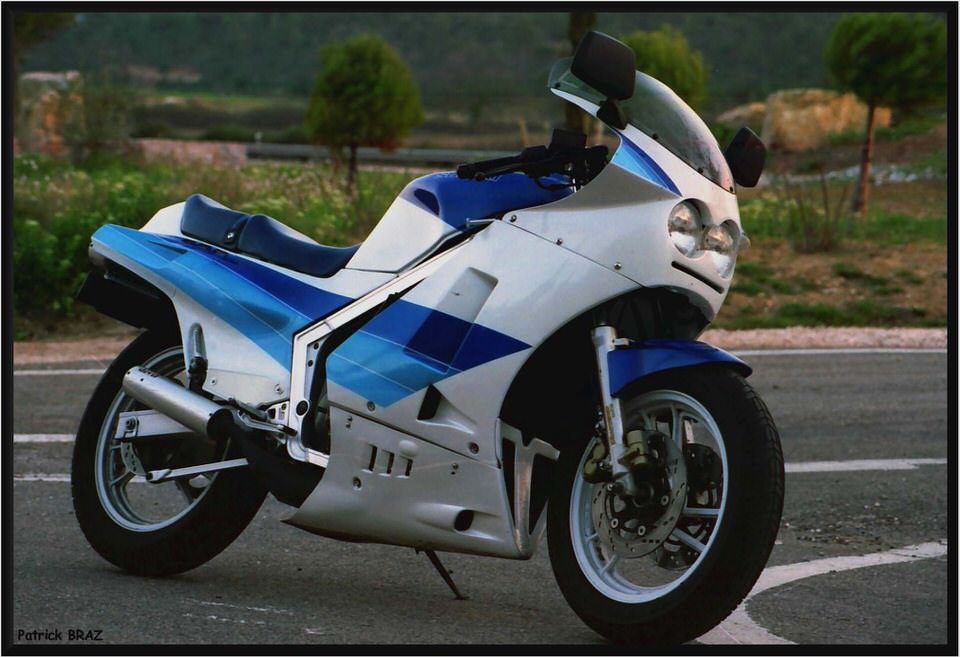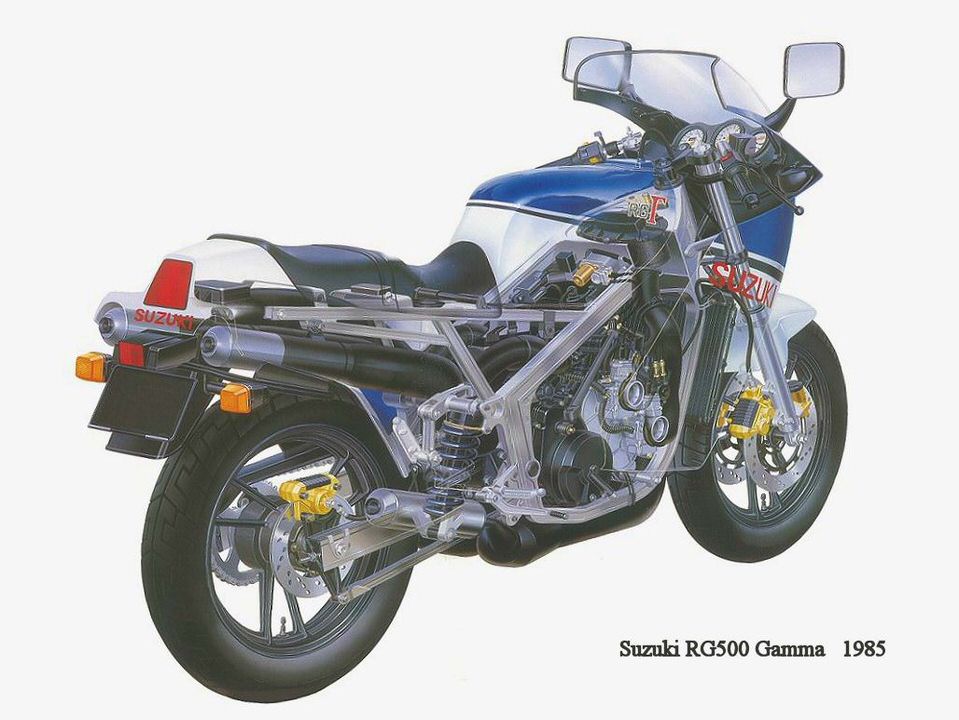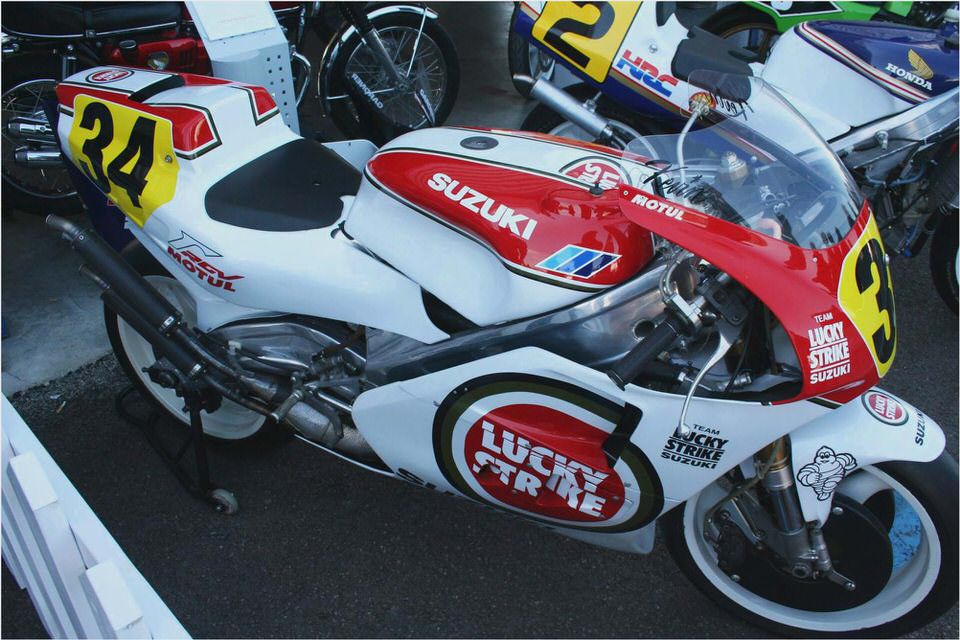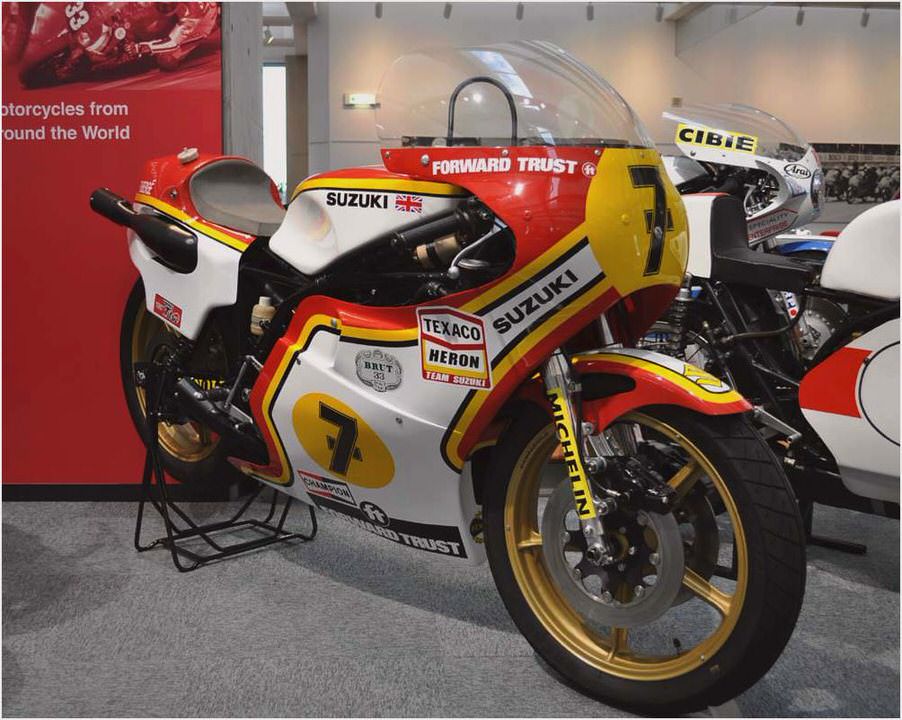 William Dunlop gets to grips with Tyco Suzuki in Spain – Belfast Newsletter
2006 Suzuki Boulevard M109R Rider Test Rider Magazine
2004 Suzuki RM 125 – Test Ride – Review – Dirt Rider – Dirt Rider Magazine
Suzuki RF900 R Motorbikes
2001 Suzuki RM Motocrossers: Completely New 125 and 250 …