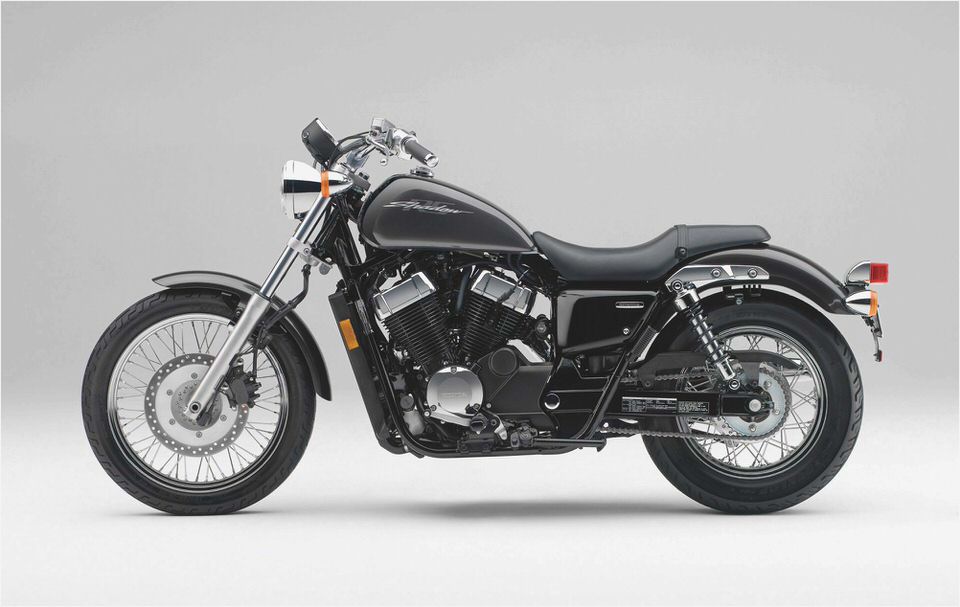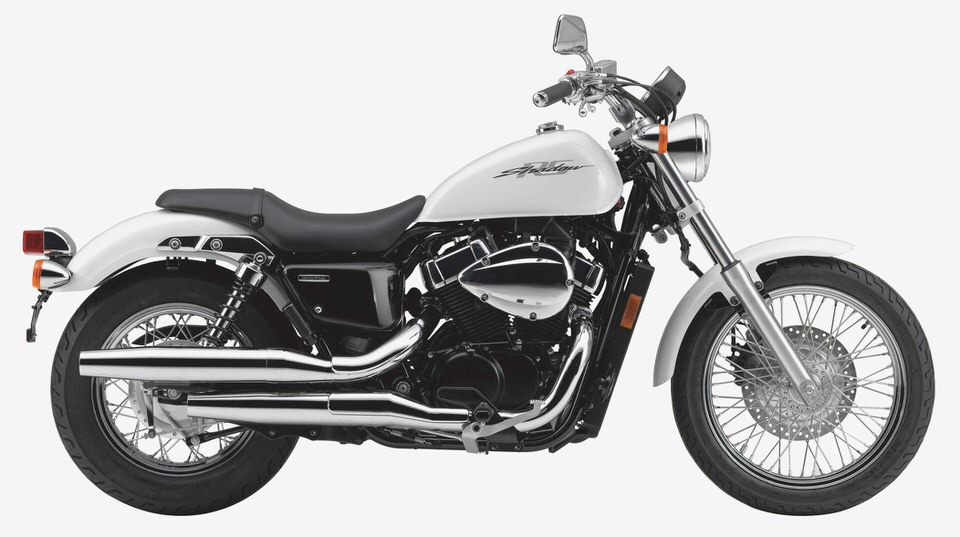 Latest model Shadow: Find out about the new for 2008 Honda VT750C Shadow.
Timeless Cruising Enjoyment
With a new fuel injections system ensuring easier starts, smoother, more responsive performance and better compatibility with the environment, the new Shadow VT750C makes complete riding enjoyment much more easily accessible to a wider range of riders, from relative newcomers to more experienced souls rekindling an old love affair with the road.
The new Shadow's attractive retro styling is highlighted by plush saddle-type seat, a more comfortably swept set of handlebars and a new dual shotgun exhaust system that delivers an inspiring throb of sound and feeling for the perfect accompaniment to any time spent in its saddle. All beautifully comes together in Honda's latest generation 750cc class V-twin Custom for the best fit and best styling at the best value money can buy.
New Features
The new Shadow VT750C hits the street with timeless style and relaxing comfort, loaded for fun on the street with a host of impressive new features that boost its performance, riding enjoyment and lasting appeal.
Styling Features
New, larger 14.6-litre fuel tank capacity (from 14.0 litres), same as Shadow Spirit.
Larger fuel tank combines with better economy for approximate 32km longer touring range.
Newly designed instrument panel with relocated indicators mounted on fuel tank. Yellow low fuel indicator mounted on upper fork yoke.
New shape handlebars with custom-looking cast aluminium risers.
New handlebars reposition grips 16mm forward, 17mm up and 26mm closer together with more relaxed angle. New position provides more natural hand angle for easier control coupled with improved low-speed manoeuvrability.
Only front and rear fenders, seat and swingarm same as before. All else changed.
Deeply valanced front and rear mudguards feature distinctive 'aero' lines.
Saddle-type solo rider's seat is one of the lowest and most comfortable in its class.
Prominent, chrome-plated tank-mounted instrument panel with large, easy-to-read speedometer.
Slimline high-capacity radiator integrated between frame downtubes for a clean and stylish look that seems to disappear from view when seen from the side.
New Graphite Black and Candy Glory Red/Classical White two-tone colour variations.
Performance features
Strong and responsive liquid-cooled 52 V-twin engine same as Shadow Spirit, with long-stroke single-pin crankshaft for impressive feeling of power.
Classic Honda V-twin engine features new PGM-FI fuel-injection system with single 34mm throttle body, dual injectors and IACV (Idle Air Control Valve) for smoother, stronger and more responsive performance, better fuel economy and lower emissions.
New dual mufflers same as Shadow Spirit, providing dynamic looks and an exhilarating sound with the enhanced engine pulse feel and sound of a staggered exhaust.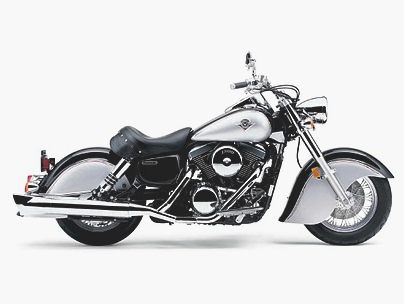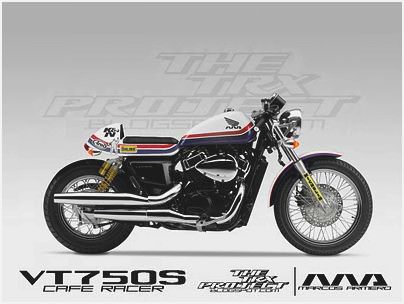 Dual exhaust system features built-in 300-cell catalyser elements and oxygen sensors for low emissions that meet EURO-3 regulations.
Smooth-shifting five-speed transmission.
Clean, quiet and maintenance-free shaft drive.
Large-diameter 296mm front disc brake moved from left side to right, same side as exhaust system for enhanced balance of weight and gyroscopic effect, resulting in enhanced steering neutrality and stability.
New fuel injection and emissions control system increases weight slightly, though new dual exhaust is actually lighter than earlier 2-into-1 system.
Low-slung double-cradle steel frame with large-diameter single tube backbone and pressed steel pivot plates. – Shrouded 41mm hydraulic front fork comfortably soaks up the bumps while providing confident control in virtually all riding situations.
Dual conventional dampers deliver compliant riding comfort.
Large 120/9017 front and 160/8015 rear tyres grab attention while providing an easy-handling ride.
Responsive 180mm leading/trailing shoe rear drum brake.
Honda Ignition Security System (HISS) effectively deters rideaway theft.
Extensive range of optional equipment available.
2008 Colours (Rollover the colour to view bike!)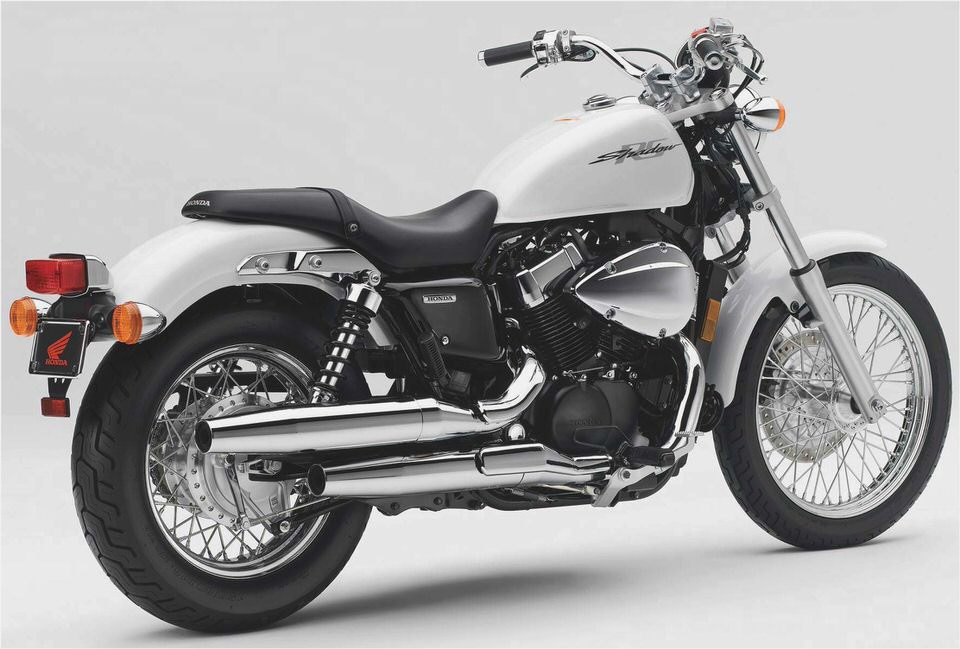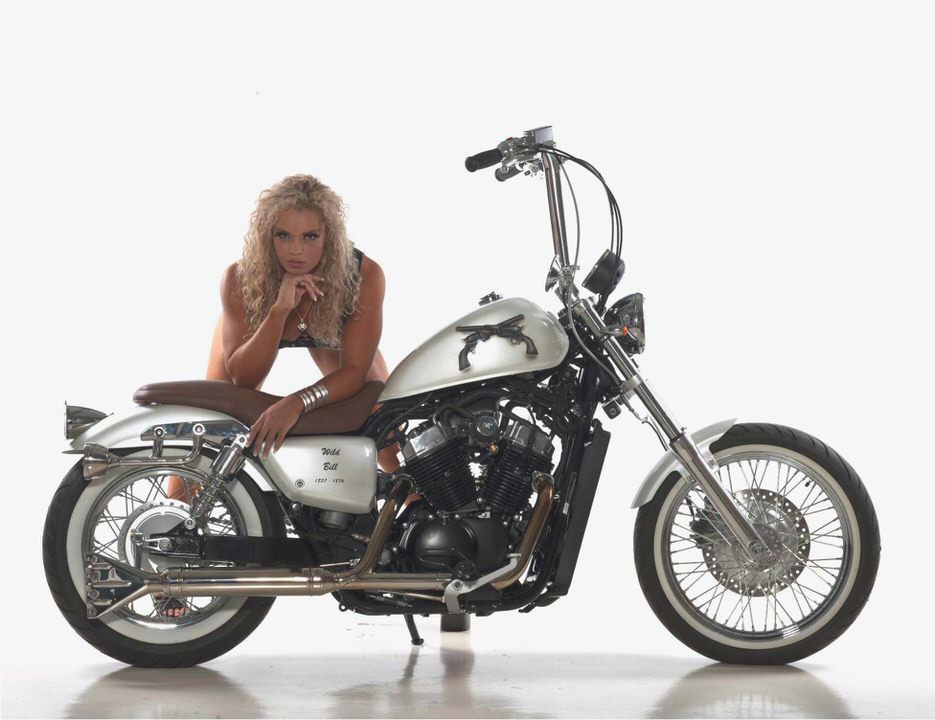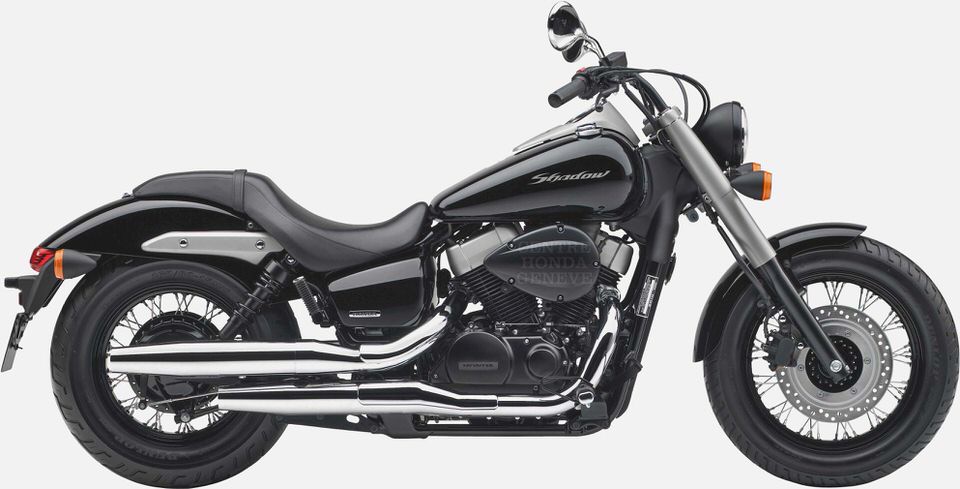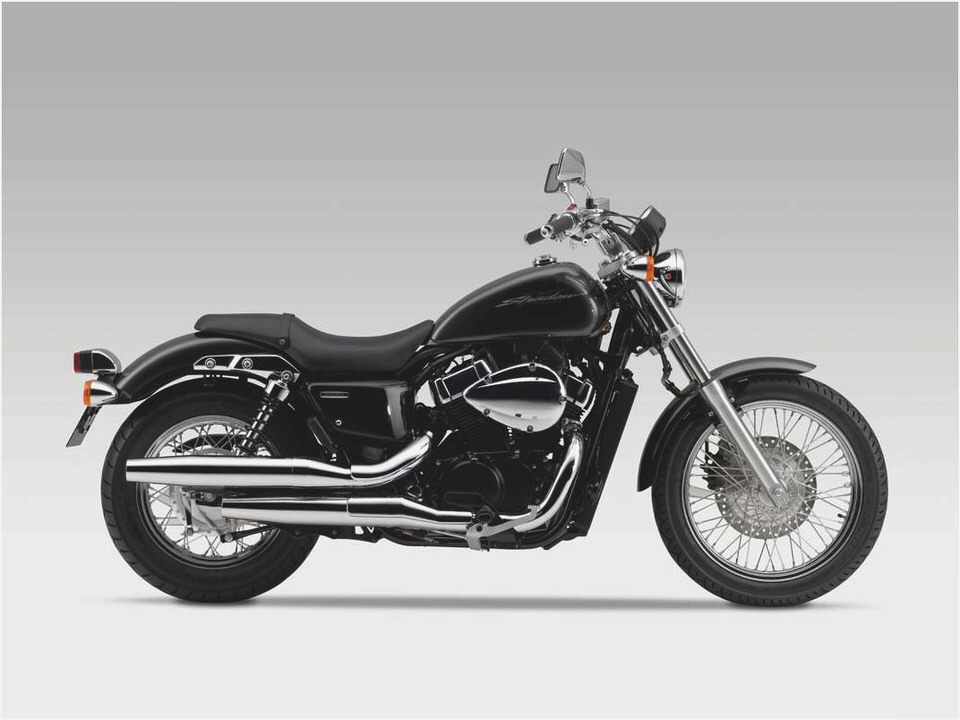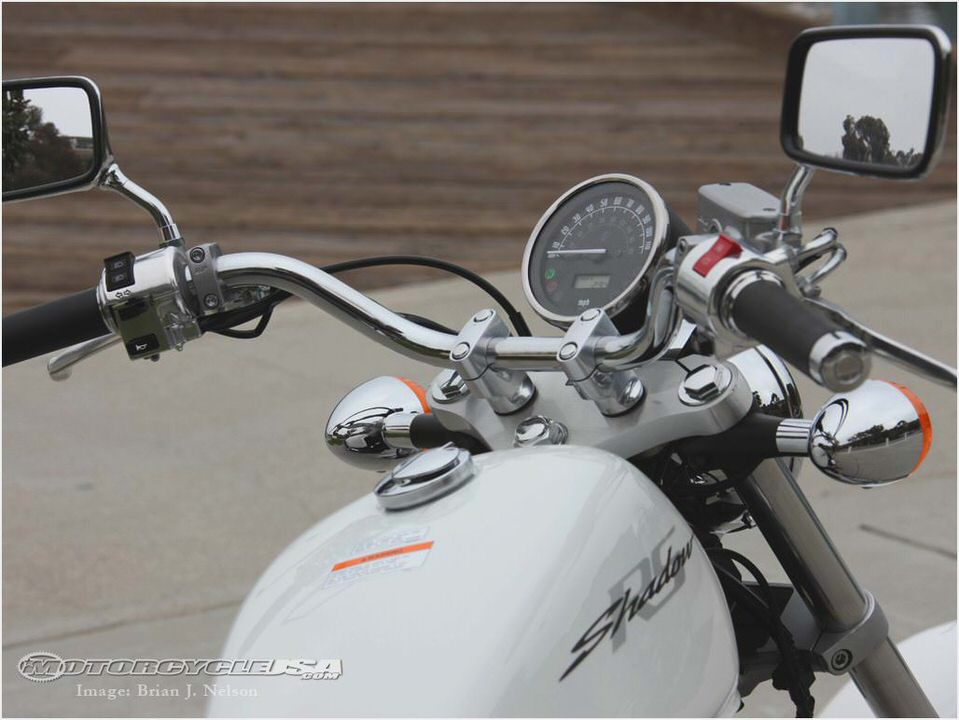 Honda City – Price, Review, Pics, Specs & Mileage (Diesel, Petrol) in…
Honda
Honda CBF Stunner 125cc – Ways To World
Hero Honda Glamour FI Design, Review, Technical Specifications, Pictures…
1986 Honda VF500 F2 – Classic Motorcycle Review – RealClassic.co.uk