Harley-Davidson 1200 Custom – First Look New H-D Sportster truly puts customers in charge of their Customs.
In the past, if you bought a Harley-Davidson "Factory Custom," it meant just that: The factory would customize the bike and you didn't have any say in it. Additional changes would have to be made by you ordering accessories from your local dealer and either having them installed or installing them yourself, post-purchase.
But for 2011, The Motor Company has launched its new H-D1 factory customization program in conjunction with the release of its new 2011 1200 Custom, just announced as a mid-year addition to the Sportster line.Here's how H-D1 factory customization works: Customers will be able to tailor the 1200 Custom to their personal tastes and needs by choosing options from seven different categories: wheels, handlebars, seats, paint, foot controls, security system and engine finish. All you have to do is go to H-D1 Bike Builder  and choose from the listed Genuine Motor Parts and Genuine Motor Accessory options to build the bike of your dreams.
Once the desired parts have been selected, they are installed at the factory as the bike is assembled. More than 2600 combinations are possible, meaning you will most likely end up with a one-of-a-kind motorcycle.
Specific to the 1200 Custom, the buyer can choose from the following possible upgrades: Black Five-Spoke Cast Aluminum wheels with machined highlights or Chrome Laced or Black Laced wheels ($460). Drag Bars or Mini-Apes ($180) in either black or chrome are options for the handlebars, while mid-mount ($180) or forward-mount foot controls ($0) can be chosen. As for seats, select either a solo or two-up unit (no added charge for either).
Seven solid, five two-tone and two custom graphic options can be ticked for paint, cost ranging from $290 to $640. Engine color is determined by which finish is selected for the handlebar: A black bar gets you a black powdercoated engine, while a chrome bar gets you a chrome finish on the engine; there is only an up-charge ($250) for the blacked-out engine. A factory-installed security system can be added for $370.
In addition to these choices, you also can select from a huge range of other accessories during the same visit to H-D1 Bike Builder.
In its stock configuration, the new 1200 Custom features wide fork spacing with polished triple-clamps, giving the front end a chunky appearance. Fat, chromed, five-spoke 16-inch cast aluminum wheels reside at both ends and are fitted with 130/90B-16 front and 150/80B-16 rear rubber. A pullback chromed handlebar mounts to a curved riser just behind a new headlight that includes a classic "eyebrow" over the lens.
Out back, twin coil-over shocks have provisions for preload adjustment. The forward foot controls are polished, and the two-up seat sits just 28.5 inches off the tarmac. Power comes from an air-cooled, 1200cc Evolution V-Twin with Electronic Sequential Port Fuel Injection.
Suggested retail price for the 1200 Custom base model is $10,299, with the maximum build price from the seven H-D1 factory customization categories adding $2080.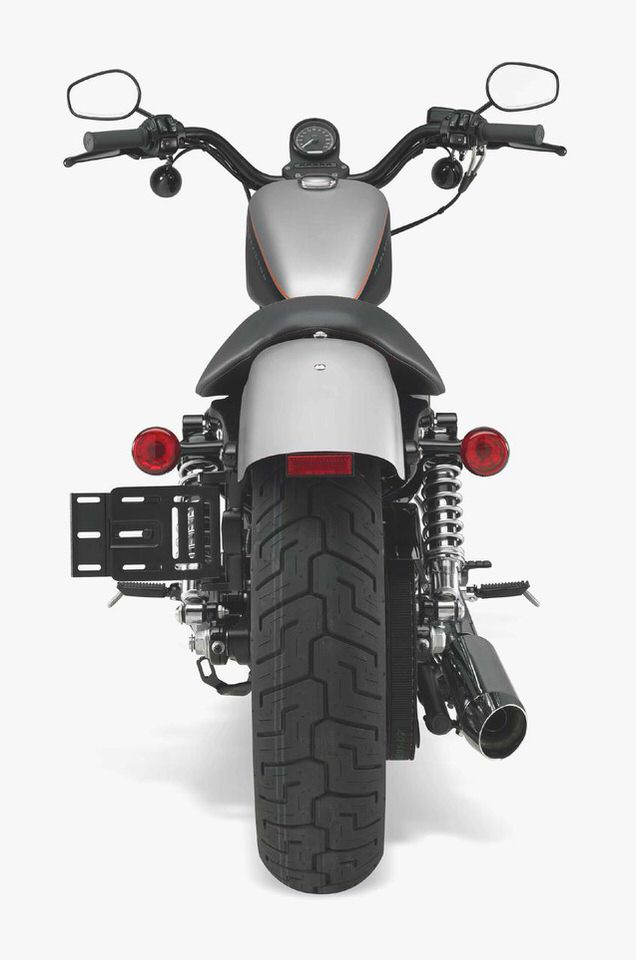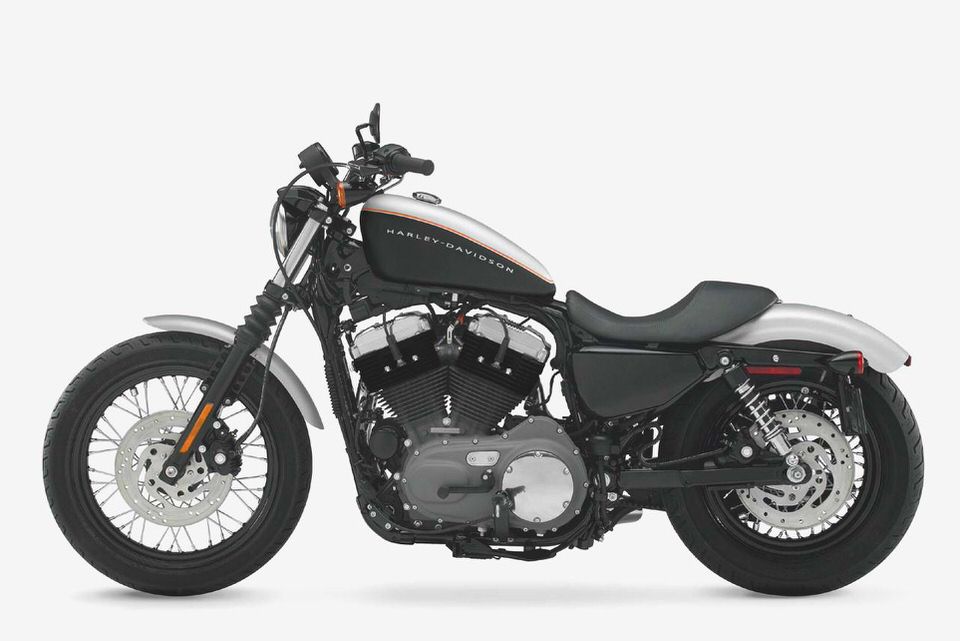 Harley-Davidson Softail
2009 Harley-Davidson Sportster 883 Custom XL883C-Harley Davidson
2010 Harley-Davidson Sportster 883 Low Review –
Harley-davidson CVO Fat BOB manual, review
Harley Davidson Sales