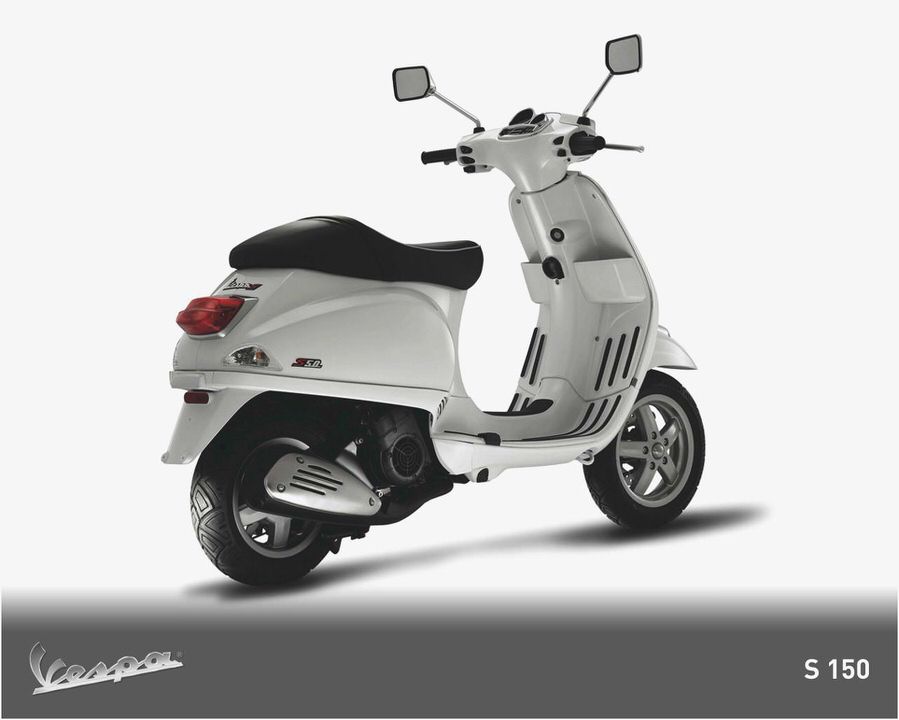 The Bottom Line
Pros
Classic styling that makes every other scooter look like an imitator
Fuel economy so good you'll think the gas gauge is broken
Shamelessly fun to ride
Cons
Highway legal, but not confidence inspiring when approaching its top speed of 59 mph
Posture is a bit cramped for taller riders, especially when carrying a passenger
A few trim details could be finished with higher quality
Description
MSRP: $4,199
150cc, single cylinder, four-stroke carbureted engine
Continuously variable transmission (CVT)
2.3 gallon fuel capacity
30.9 inch seat height
Dry weight: 243 lbs
Estimated fuel economy: 70-75 mpg
200mm steel hydraulic front disc brakes
110mm drum rear brake
Available in red, white, black or orange
Guide Review – 2008 Vespa S 150 Review
Vespa invented the scooter shortly after World War II, and the Italian brand has stayed true to their roots by maintaining their signature silhouette over sixty years later. In the Vespa lineup, the $4,199 S 150 sits between two scrappy 50cc models and Vespa's first maxi scooter, the GTS 300 Super .
The S 150 is the smallest displacement Vespa that legally seats two, and it also happens to be highway legal. Barely. Its 150cc engine is mated to an automatic transmission, and twisting the throttle produces decent thrust for city riding (though keeping up with highway traffic can be daunting.) Fuel economy is rated at 70-75 mpg, and my numbers weren't far off after plenty of idling for photography– which brought attention to a couple of minor paint flaws that were surprising considering this Vespa's premium price point.
The S 150's wheels are small, but that's part of the deal: twitchy handling and a scrunched riding posture have been hallmarks of Vespas for decades, and if you're not into those traits you might want to investigate a bigger bike. But if you're onboard with Vespa's vision of la dolce vita . you're in for a good time on the S 150.
There's something about step-throughs that spreads good cheer, and those accustomed to big bad motorcycles might find the scooter experience refreshing— if a bit limited in terms of performance. It takes some focus to keep those tiny 11 and 10-inch wheels on track, and despite an adjustable rear shock. potholes can be jarring.
The saddle is a tight squeeze for two—heck, it's even a bit snug for one— but even when you're doing such mundane tasks as filling the underseat storage with groceries. it's hard not to enjoy the ride when you're scooting along in a Vespa 150 S.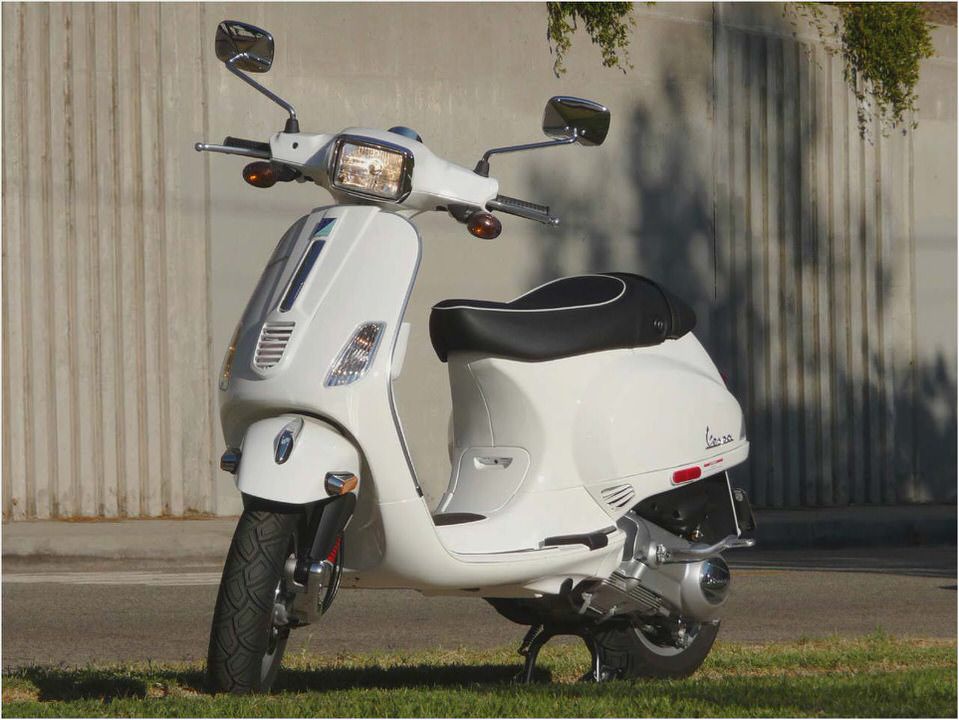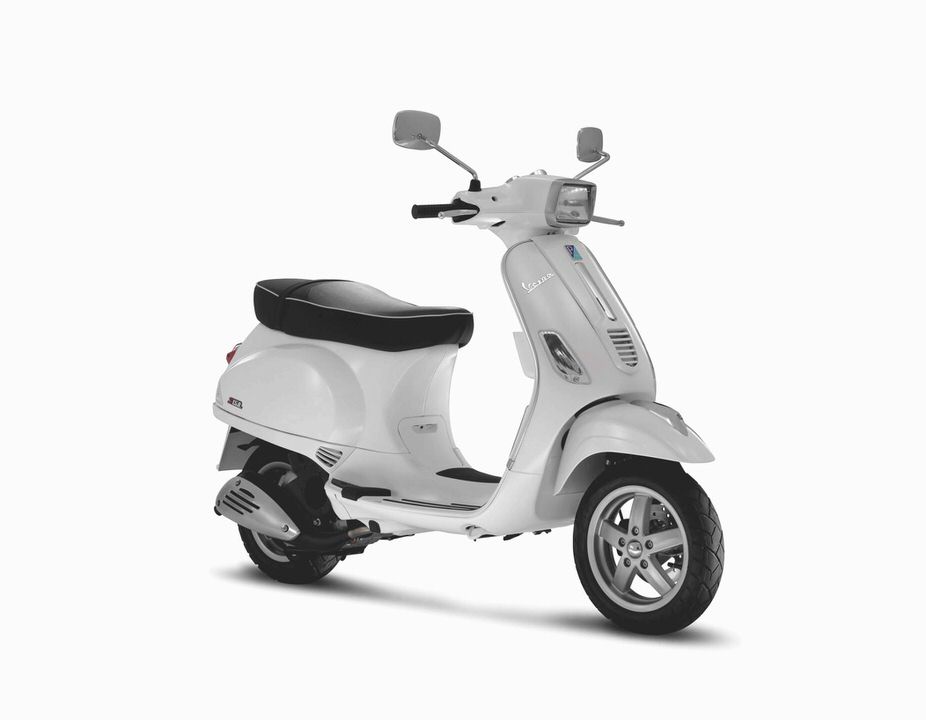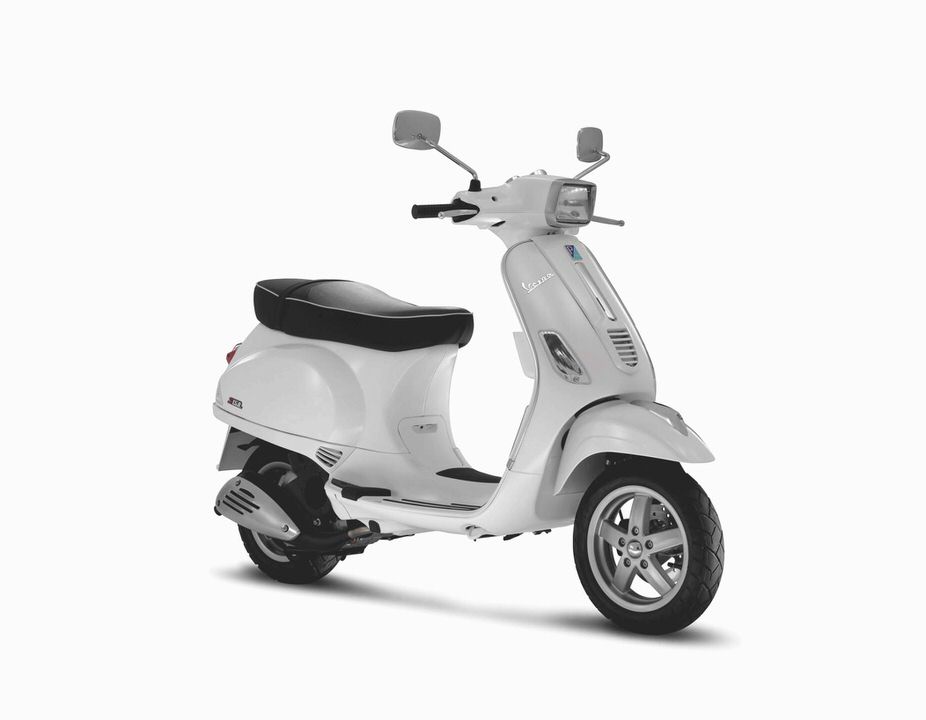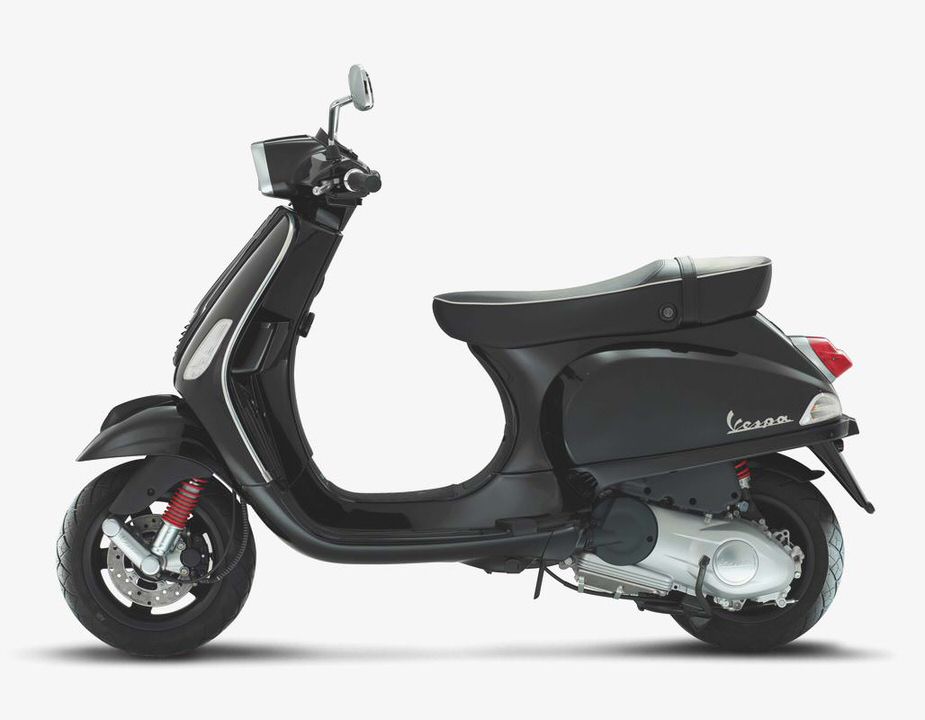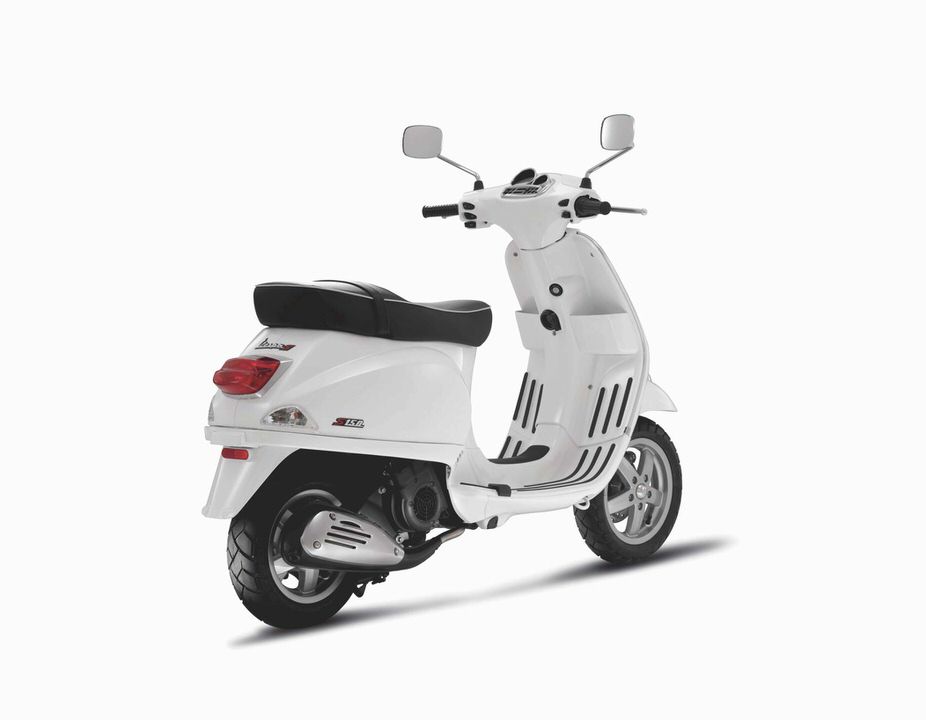 Model relaunch: Vespa PX – rebirth of a legend – Classic Scooterist Magazine
Luxury transportation if it's hip, it's here
Vespa Case (a & b)
Vespa Official Web Site
LX Touring 50 Metropolis, London