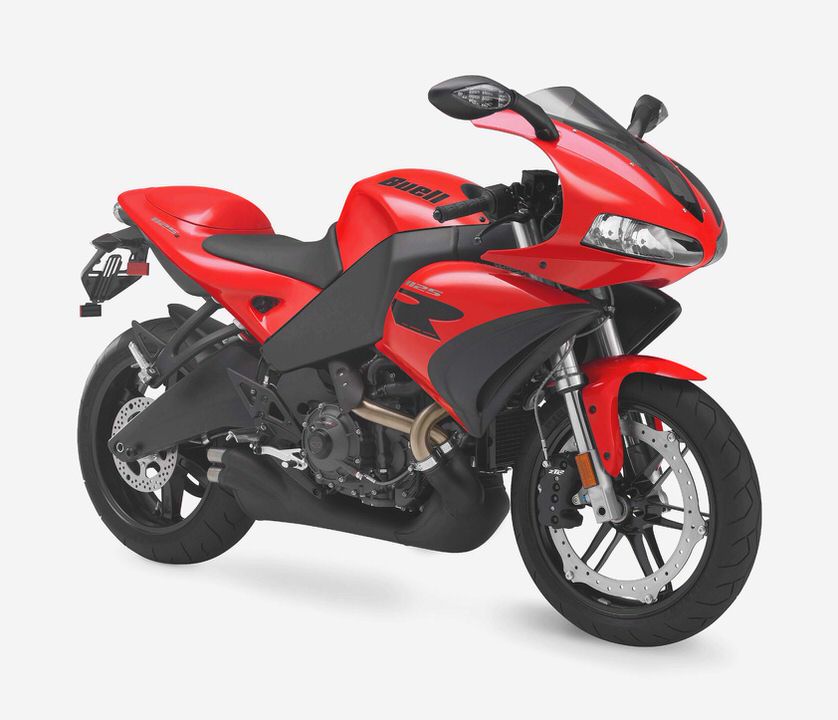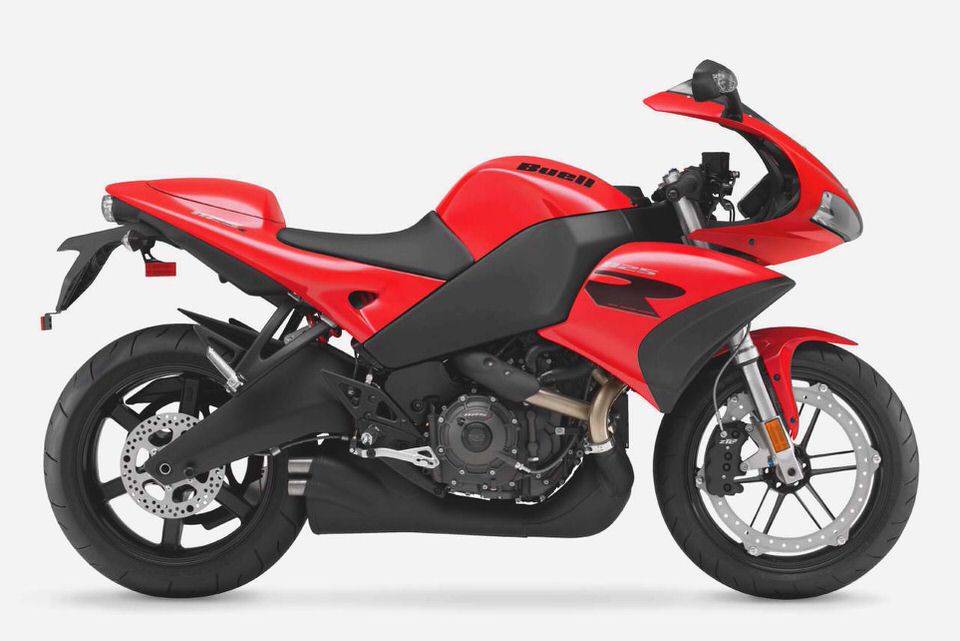 2009 Buell Motorcycle Range
2009 Buell News
What's New in the Buell Street range for 2009
Blacked-Out Component Styling – To reinforce the aggressive styling of the Buell Street range, a new black powdercoat finish is applied to the frame, swingarm, engine, fork tubes, triple clamps, brake calipers and other components.
ZTL2 Front Brake – Two XB Lightning models powered by the 1203 Thunderstorm™ engine are now equipped with the ZTL2 front brake. The eight-piston caliper design offers a larger pad surface, optimises heatdissipation capability and allows even pressure distribution over each of the four pads in the caliper. A single 375mm stainless steel rotor mounted directly to the wheel rim produces outstanding stopping power, weighs less than a dual-disc system, and permits the use of a very lightweight front wheel that helps reduce steering inertia and unsprung weight.
Improved Drive Belt – A new Veyance Hibrex drive belt with Flexten Plus technology, based on the belt developed for the Buell 1125R is stronger and more durable than the previous drive belt.
The Buell 1125CR
A Café Racer for the 21st century, the new 1125CR nods respectfully to the past with clubman bars, flyscreen and a tail cowl, while a 146-hp, liquid-cooled Buell Helicon 1125cc V-Twin engine and Buell Intuitive Response Chassis (IRC) deliver spirited, sophisticated sport performance. A longer swingarm and lower final-drive gearing help maximise acceleration. Its sinister styling will make this bike unmistakable on the street.
New on Buell XB Streetbikes
Buell Lightning Streetbikes, powered by an air-cooled Thunderstorm V-Twin engine, get a menacing new look, thanks to a blacked-out frame, forks, engine and other components. Two Lightning models powered by the Thunderstorm 1203 engine upgrade to the Buell ZTL2 front brake with an eight-piston caliper, a design that debuted on the 1125R in 2008.
New on Buell Sportbikes
The Buell 1125R powered by the 146-hp, liquid-cooled Buell Helicon 1125cc V-Twin engine, is available in new Arctic White and Racing Red and with tinted windscreens for 2009.
Liquid-cooled 1125CR Stretches the Naked Sports Category – Sophisticated Aggression from a 21st Century Café Racer
Part sportbike and part street, the 2009 Buell 1125CR combines the soul of the classic Café Racer with the thrilling performance and advanced technology demanded by today's mostpassionate rider. The 1125CR joins three XB Lightning models in the 2009 Buell Street line-up. Each delivers a belligerent attitude backed by potent American V-Twin muscle.
The XB Lightning line-up has been simplified to three models (XB12Ss, XB12Scg, XB9SX), offering attitude and ergonomics to riders of all sizes. The XB12Ss Lightning Long has roomier ergonomics and longer travel suspension while the XB12Scg has a low seat height and reduced travel suspension that has been specifically retuned to retain Buell's legendary sportbike handling prowess. Abundant lean angle on the XB12Scg is not compromised.
Buell Street motorcycles put the rider over a motorcycle distilled from the three elements of the Buell Trilogy of Technology – chassis rigidity, centralised mass, and low unsprung weight – that responds instantly to rider
input. The styling is aggressive and deliberately displays the mechanical elements of Buell's innovative design. The broad powerband of a Buell V-Twin engine keeps abundant torque on tap at all times, in all gears and in any situation.
Buell Sportbikes are in full control in 2009, ready to fuel the passion of the most demanding riders on the road or at the race track. Buell sportbikes put the rider in a bold athletic position over a motorcycle showcasing the three legs of the Buell Trilogy of Technology of chassis rigidity, mass centralisation, and low unsprung weight. Designed to respond intuitively to rider commands, Buell sportbikes balance real world street performance with the spirit of the racetrack.
With incomparable styling, the Buell 1125R blends aggressive ergonomics and innovative technology with premium components to create an energising and visceral riding experience. The 2009 Buell 1125Rstands out in the sportbike field with exotic styling and technical innovation, including the performance of a 146-hp liquid-cooled V-Twin engine.
New on Buell Adventure Sportbikes
The superbly equipped sport-touring Buell Ulysses XB12XT, introduced mid-year 2008, joins the versatile, all-road Ulysses XB12X in the 2009 Buell Adventure Sport category. Both models feature new aggressive steel footpegs for improved grip, while redesigned headlight reflectors increase light output and forward vision at night.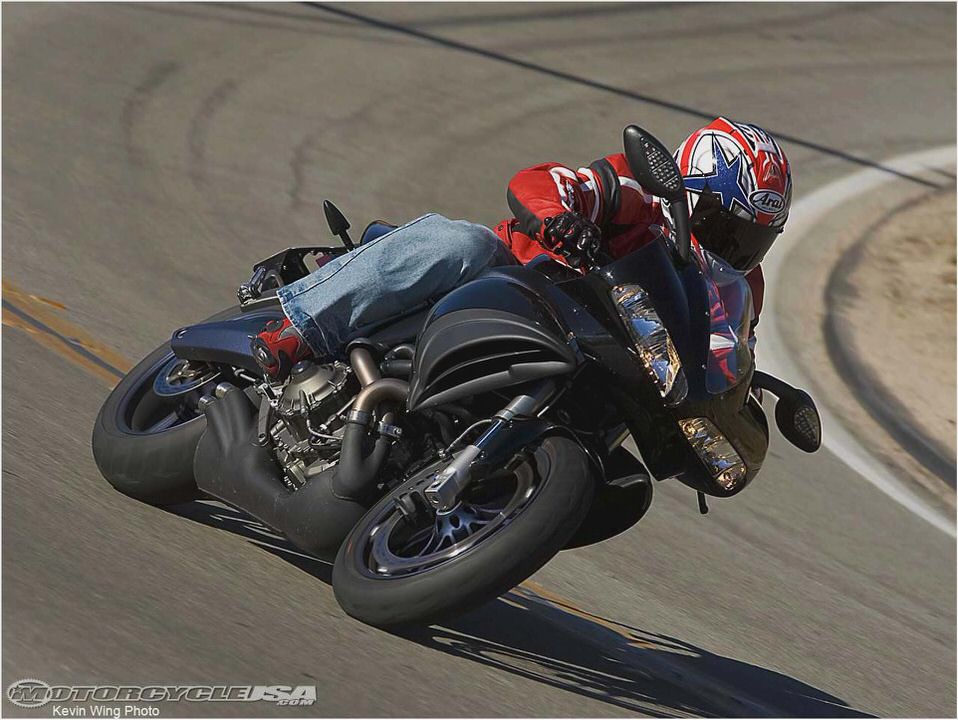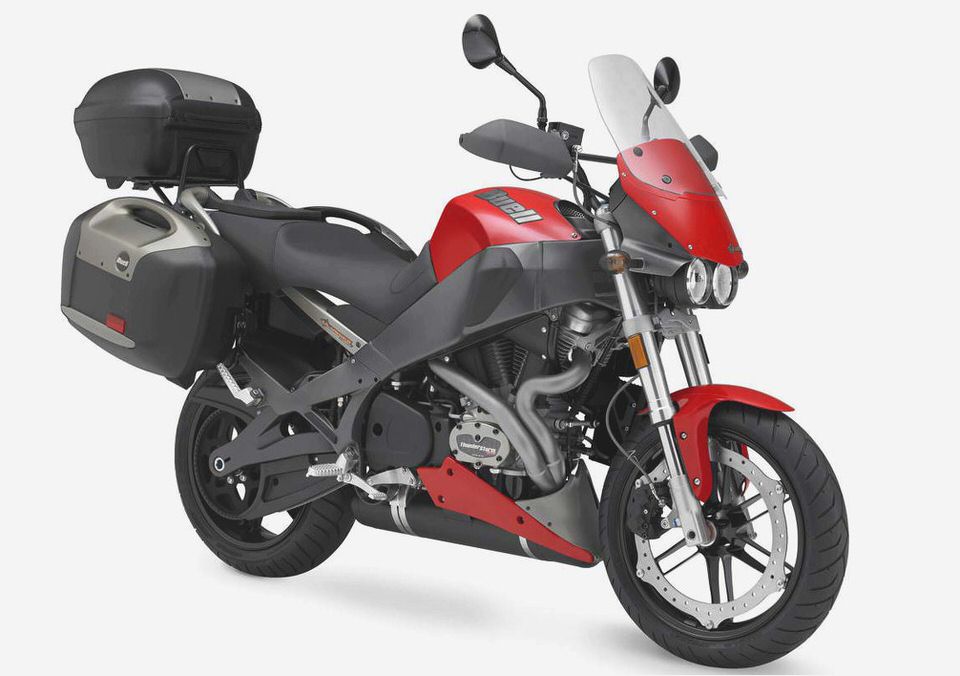 New Drive Belt All 2009 Buell models will be fitted with a new, more durable Veyance Hibrex drive belt with Flexten Plus technology, the same belt that was originally developed for the Buell 1125R. Buell Motorcycle Company, a subsidiary of Harley-Davidson, Inc. produces premium sport performance motorcycles, motorcycle parts, accessories and apparel.
Buell Adventure Sportbikes Are Dynaqmic Performers
Two Buell Ulysses Models Display Distinct Personalities
The 2009 Buell Adventure Sportbike range includes two Ulysses models created for riders seeking a motorcycling experience beyond the ordinary. While the Ulysses XB12X and Ulysses XB12XT are designed to perform distinctly different missions, each offers a combination of comfort, versatility and performance that make them among the most dynamic motorcycles on any road today.
The Buell Trilogy of Technology – chassis rigidity, centralised mass, and limited unsprung weight – forms the foundation of both Ulysses models. The massive hollow aluminium frame is the backbone of a rigid chassis, and doubles as a 16.7 litre fuel tank to help reduce the centre of gravity. For the same reason, the muffler is located below the engine, and the Ulysses swingarm is also the engine oil reservoir.
The 94-hp Buell Thunderstorm1203cc V-Twin engine is tuned to deliver a broad powerband and the on-demand torque a rider can use in the real world.
An upright riding position, comfortable ergonomics, and rider-focused features like a two-piece windscreen, adjustable suspension and heated hand grips make these Ulysses models truly multi-function motorcycles, ready for commuting, touring and back-road exploration. Handling is intuitive. The performance is thrilling.
New on Buell Adventure Sport Models for 2009
Improved Drive Belt – A new Veyance Hibrex® drive belt with Flexten® Plus technology, based on the belt developed for the Buell® 1125R™, is stronger and more durable than the previous drive belt.
Improved Footpegs – New black steel footpegs have an aggressive sawtooth pattern for optimal foot stability in all conditions and riding positions.
Improved Headlights – A new headlight reflector design increases light output and improves vision at night.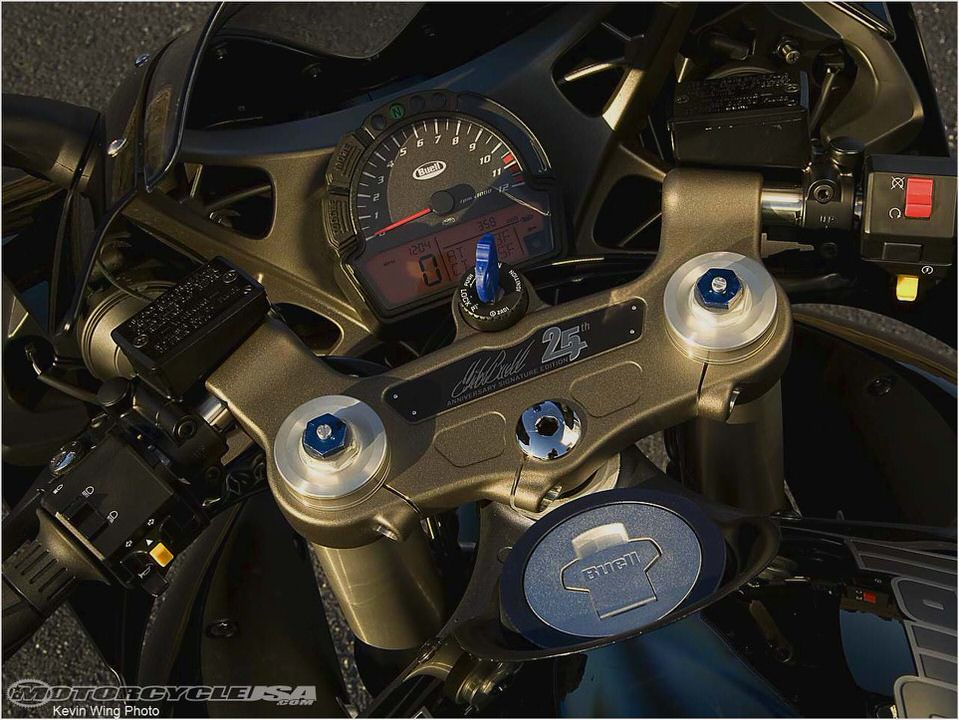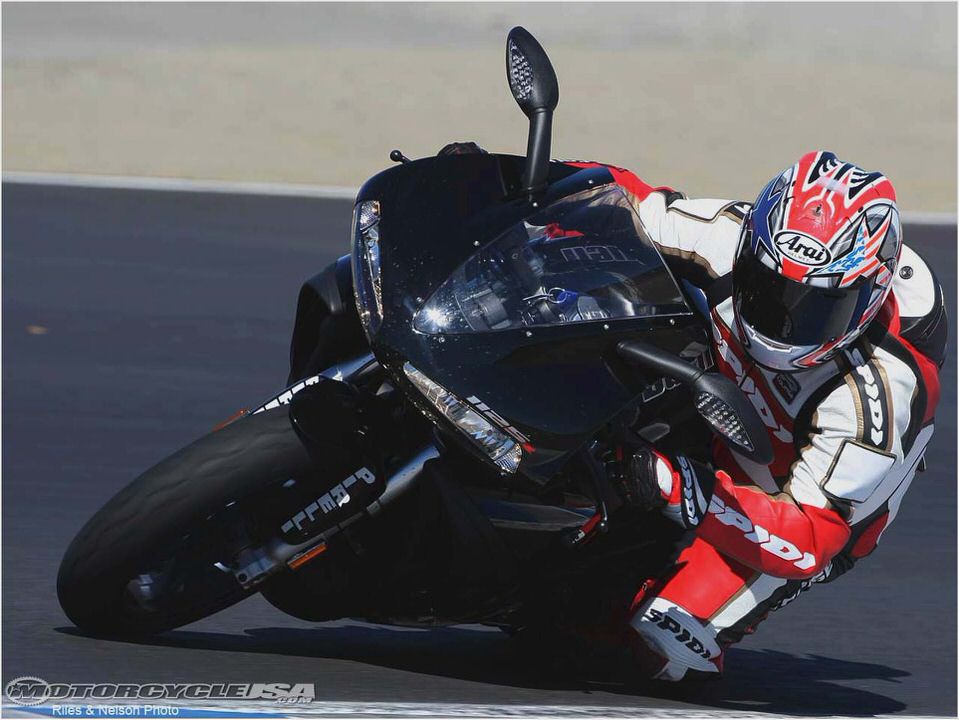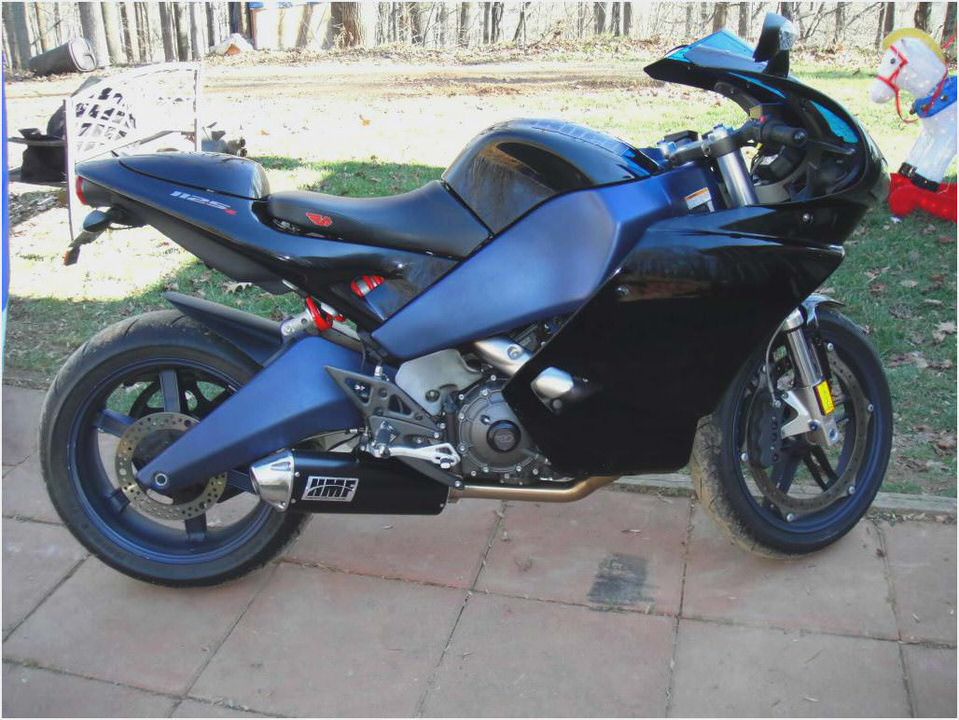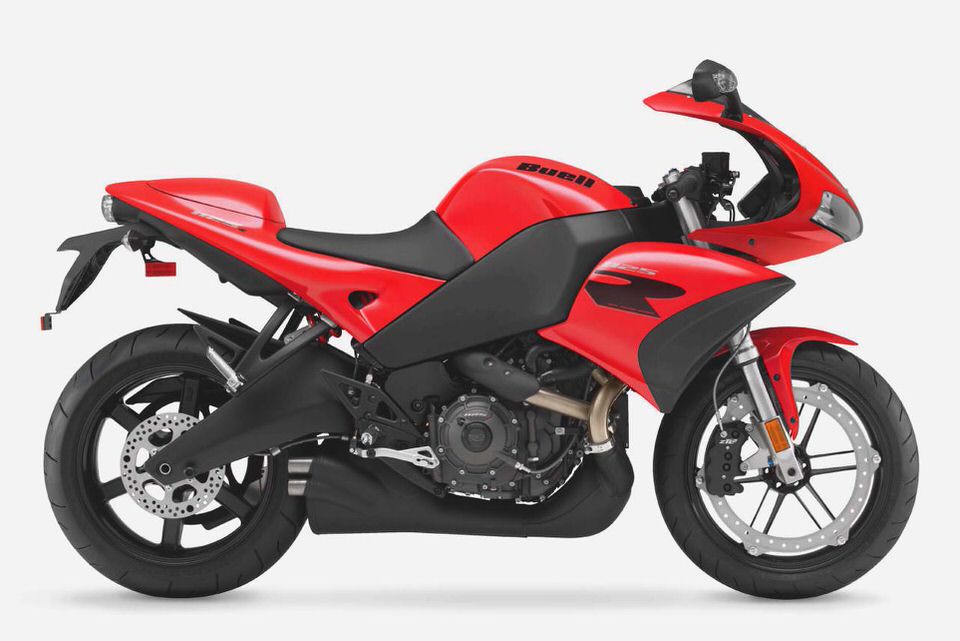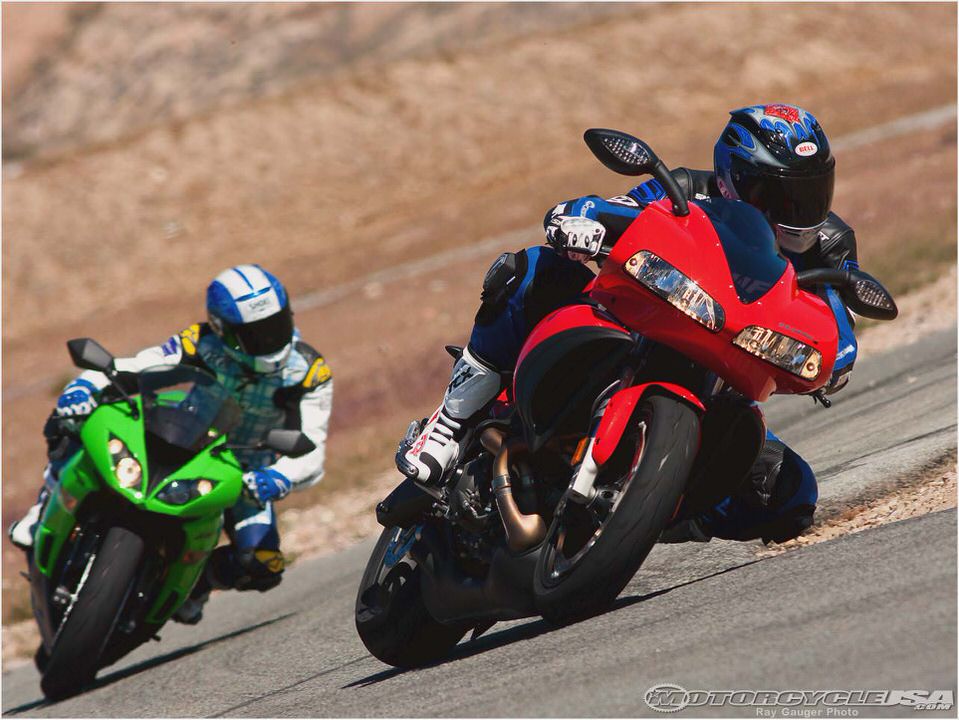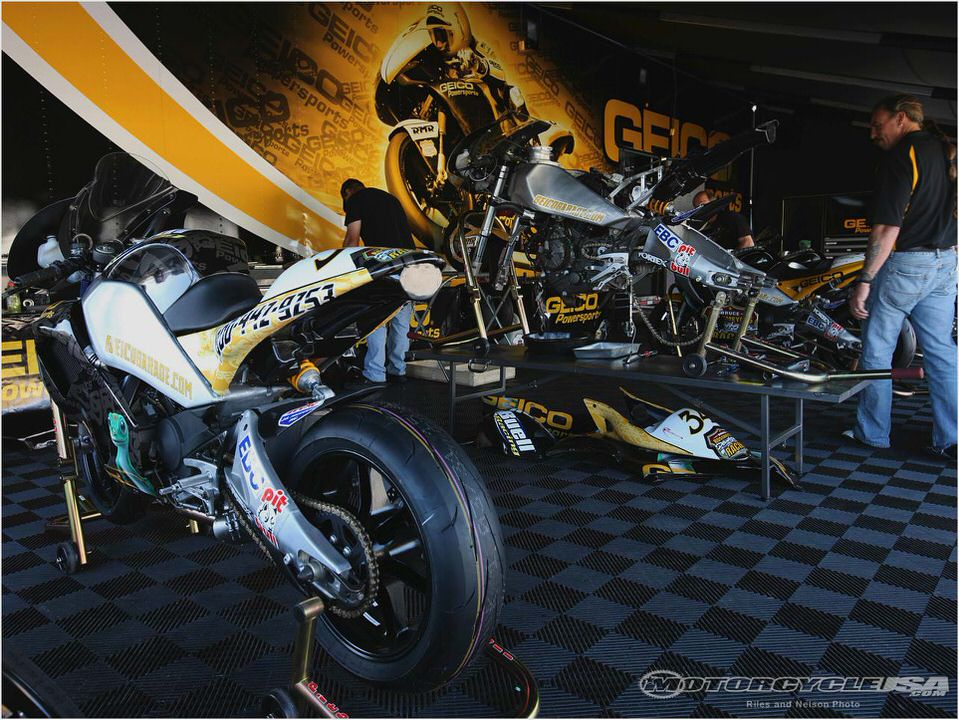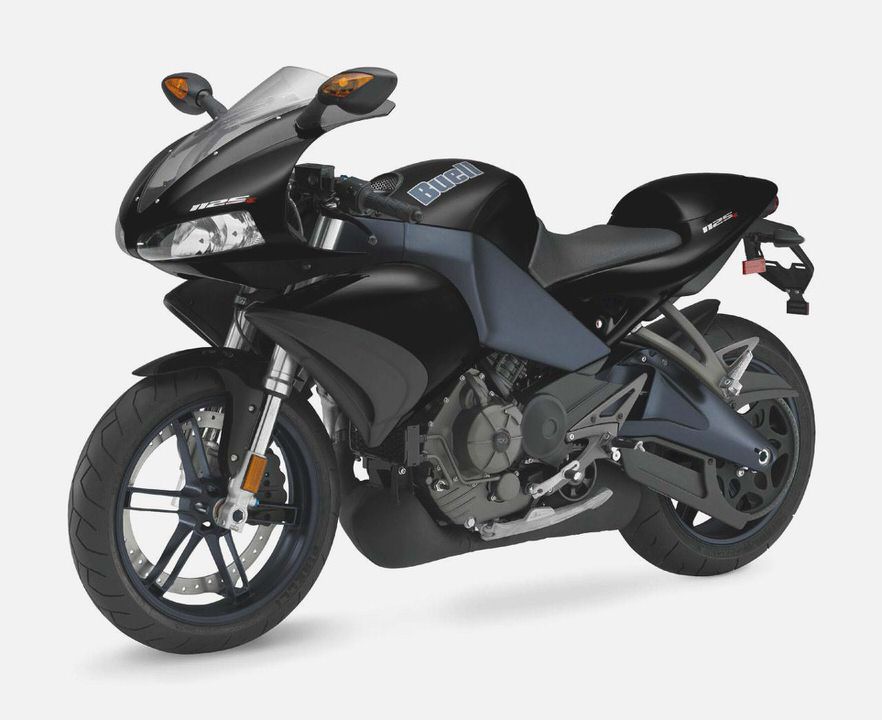 '08 Buell 1125R Sport Rider
2008 Buell Ulysses XB12XT: MD First Ride -…
Trouble with Buell Lightning oil change.? – Yahoo Answers
Motorcycle Safety & Driveability: Suzuki Katana 600 – good bike?, suzuki…
Buell Rare SportBikes For Sale