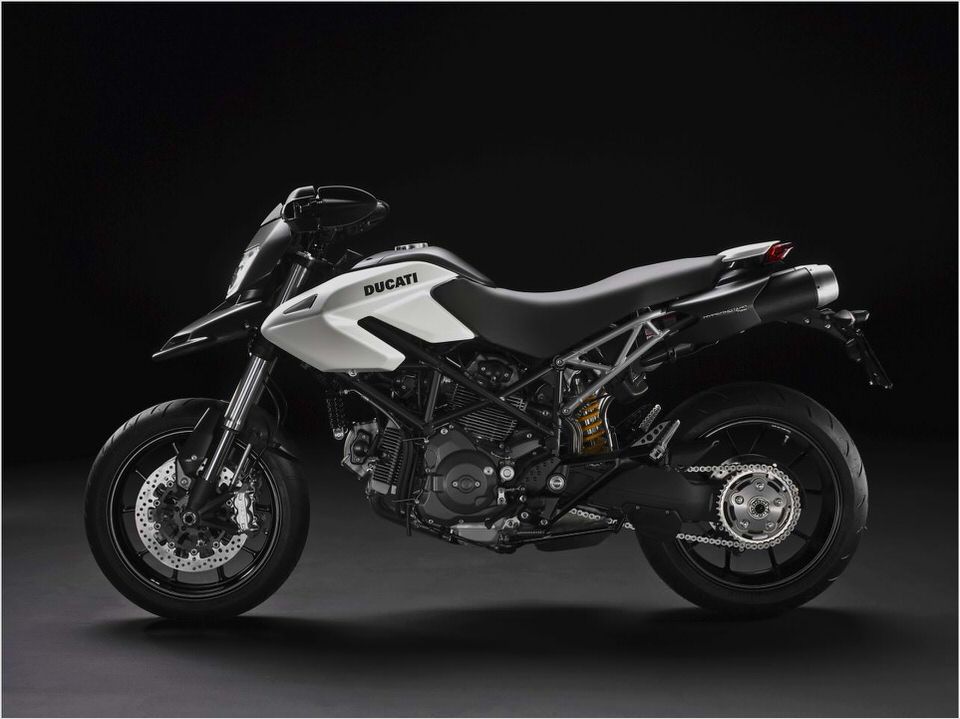 Specifications:
Introduction
81-hp fuel injected L-twin engine
The first and most important thing about this entirely new Ducati is the 803cc L-Twin engine with a bore and stroke of 88mm x 66mm, which gives it the ability to rev high and develop 81hp (59.6kW) and 55.7lb-ft (7.7kgm) of torque very smoothly. Although designed with performance in mind, the new engine is claimed to be very reliable and meet Euro 3 regulations. Also, given the bike's 368 lbs (167 kg) dry weight, the new powerplant returns 49mpg, which is good considering the thrill.
Being light, the engine has most to do with the new Hypermotard's low weight, but the improved steel-tube trellis frame which eliminates forged elements and redesigned top and bottom fork clamps also bring a noticeable contribution.
Exterior
The Ducati Hypermotard 796 borrows its bigger brother's aggressive looks, despite early speculations regarding the lack of the single-sided swingarm as well as integrated brush guards, mirrors and indicators. Furthermore, it comes in exciting colors: matte white, matte black or Ducati red.
Press Reviews
"Ducati's entry-level 803cc Hypermotard 796 is a stormer of a machine. It's 12kg lighter and its seat is 20mm lower than the Hypermotard 1100, which makes it easier to ride and in the real world, and every bit as fast from A to B." MCN
The engine's rough running manners at low rpm only exacerbates this and makes us wonder why Ducati motorcycles can't run smoothly at low rpm. Keep the revs above 4000 however, and the engine shows none of the aforementioned characteristic, instead delivering a smooth, fat spread of power all the way to the top of the tachometer. motorcycle-usa
"Turns are even more entertaining on the 796; simply shift the bike's weight and lean with light handlebar effort, and the whole motorcycle becomes intuitively obedient to your input. Though the 43 mm Marzocchi forks dive somewhat during aggressive front braking, a touch of rear brake tames much of that tendency." motorcycles.about
"What impressed as much the 796's grunty mid-size motor and its precise steering but rock-steady chassis, was the sublime performance from the dual 4-piston radial-mount Brembos squeezing 305mm semi-floating rotors." motorcycle
The Hypermotard 796 is a serious riding machine both on corner entry, mid corner and corner exits. The 796 lives for corners, and it seems whilst riding that every single corner was designed for the Hypermotard. ultimatemotorcycling
"This is a bike with some niggles, but it also has a character and style that so often eludes the mainstream it might annoy you at times, but you'll fall in love with it anyway. What impresses is the overall balance of power and agility, which make this a better choice than the 1100 for many riders." telegraph
Price
Unveiled last autumn at the EICMA International Motorcycle Show in Milan, the all-new 2010 Ducati Hypermotard 796 comes to the United States with a $9,995 price tag.
Conclusion
Engine and Transmission
Emissions
Chassis and Dimensions
Frame: Tubular steel Trellis frame
Wheelbase: 1455mm (57.3in)
Rake: 24
Front Suspension: Marzocchi 43mm usd forks
Front Wheel Travel: 165mm (6.5in)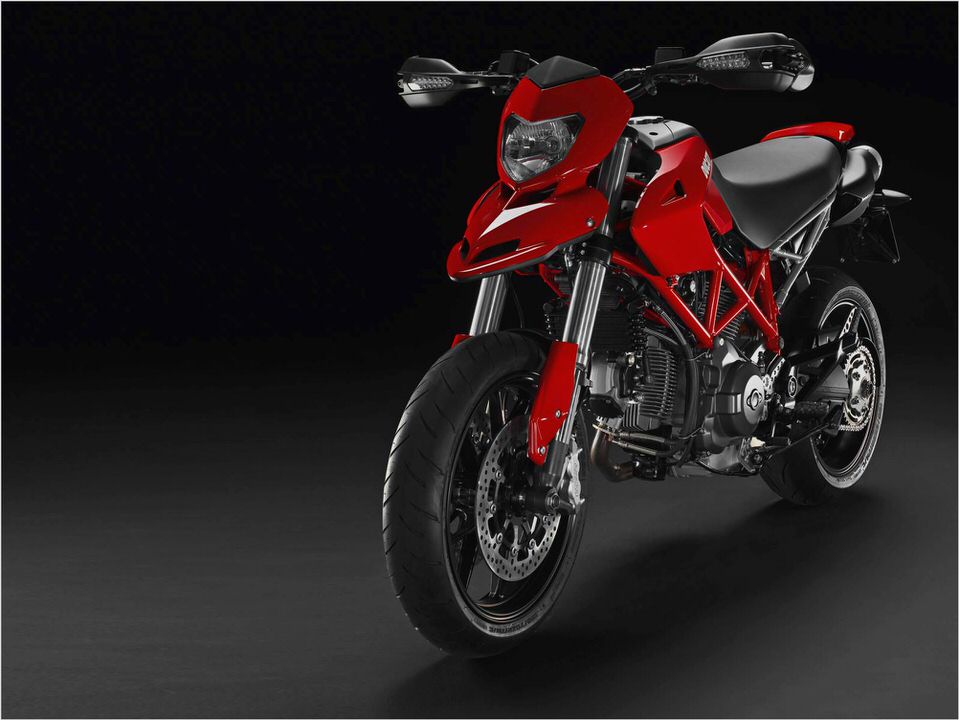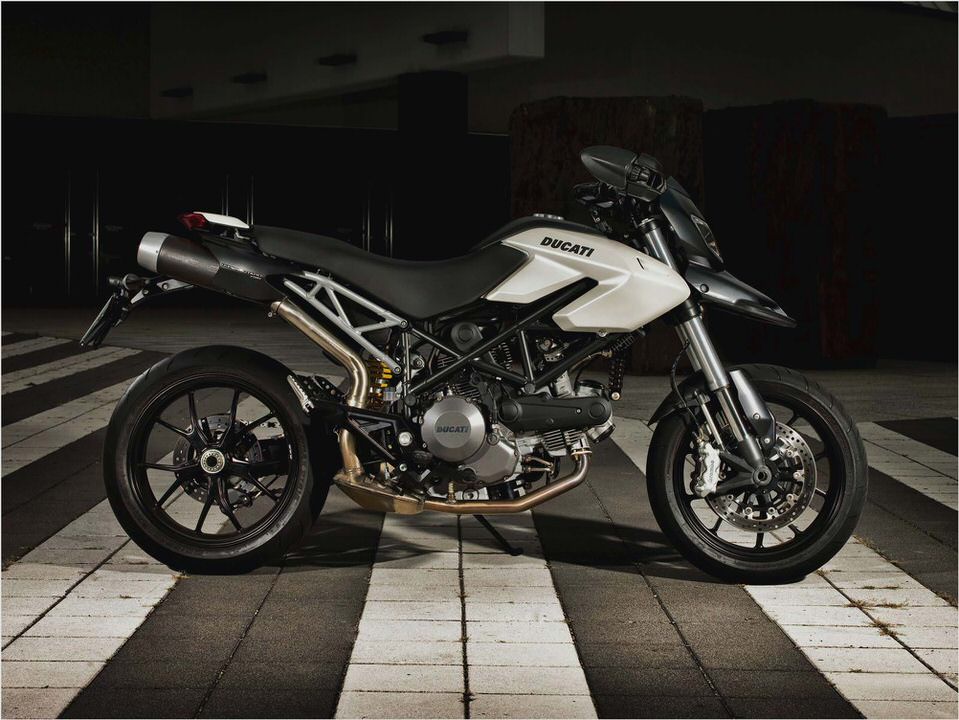 Front Wheel: 5-spoke in light alloy 3.50×17
Front Tyre: 120/70 ZR17
Rear Suspension: Progressive linkage with adjustable Sachs monoshock. Aluminium single-sided swingarm
Rear Wheel Travel: 141mm (5.6in)
Rear Wheel: 5-spoke light alloy 5.50×17
Rear Tyre: 180/55 ZR17
Front Brake: 2 x 305mm semi-floating discs, radially mounted Brembo callipers 4-piston, 2-pad
Rear Brake: 245mm disc, 2-piston calliper
Fuel Tank Capacity: 12.4l – 3.3gallon (US)
Dry Weight: 167kg (366lb)
Other
Instruments: Digital unit with displays for: Speedometer, rev counter, lap times, time, oil temp, battery voltage, A B trips, fuel reserve trip, scheduled maintenance. Warning lights for: Neutral, turn signals, high-beam, rev-limit, oil pressure, fuel reserve. Plus: Immobilizer system
Body Colour (Frame/Wheel): Red (red / black) – Matt white (racing black / black) – Matt black (racing black / black)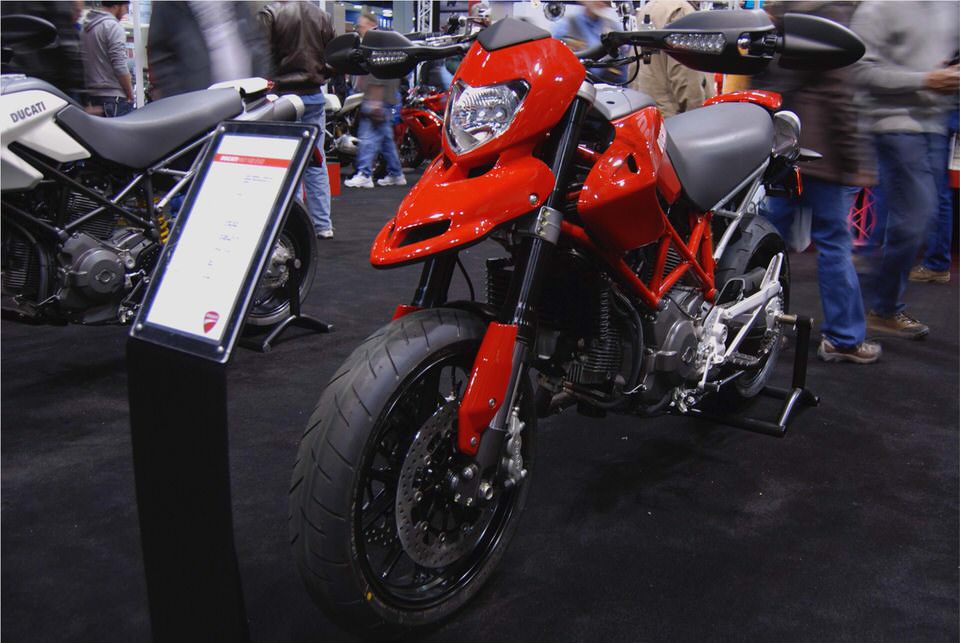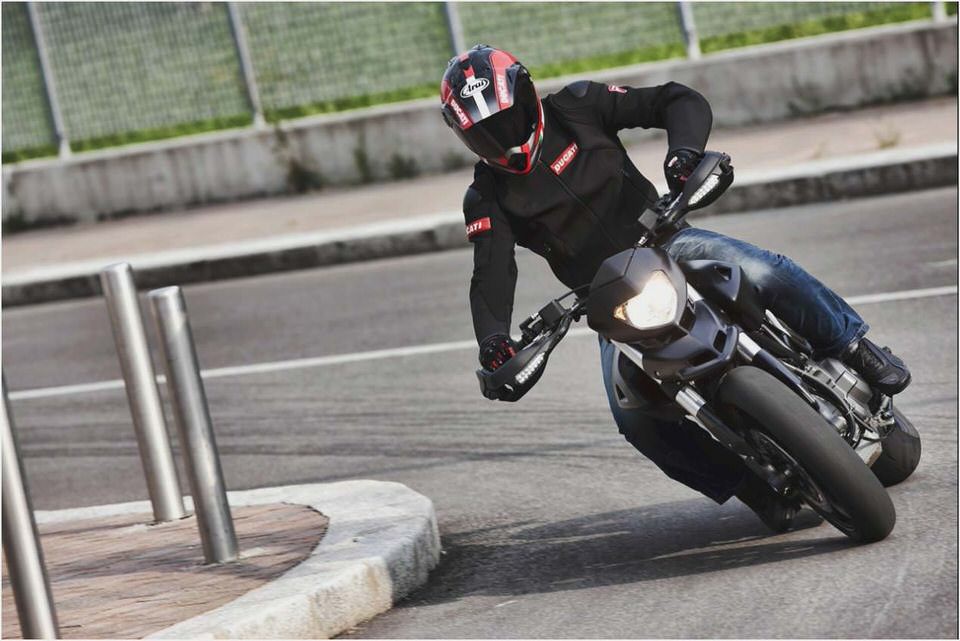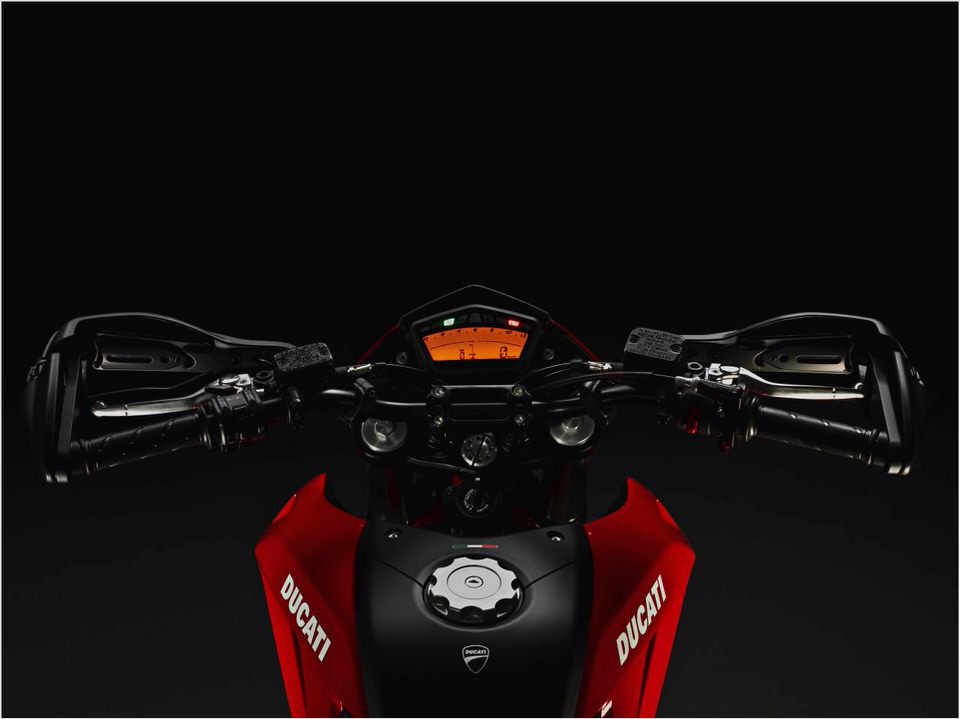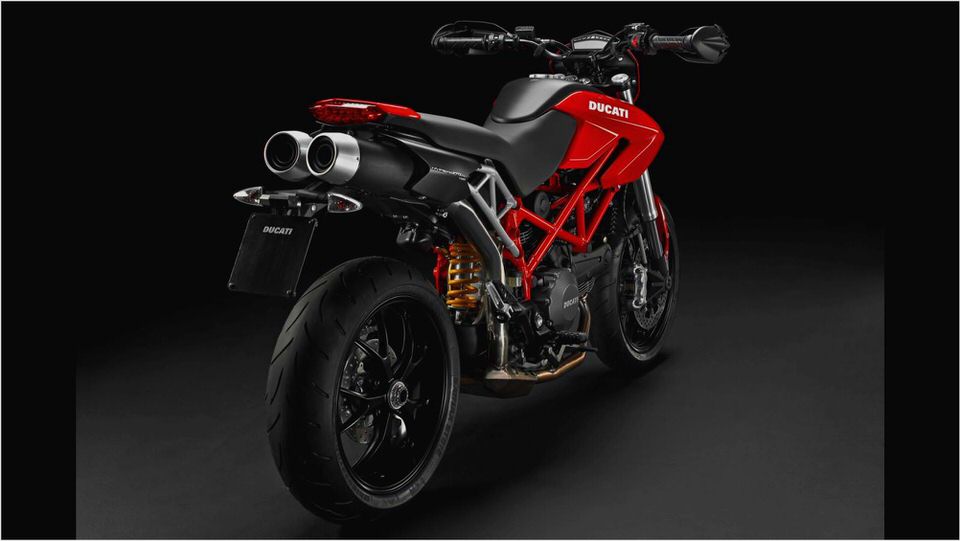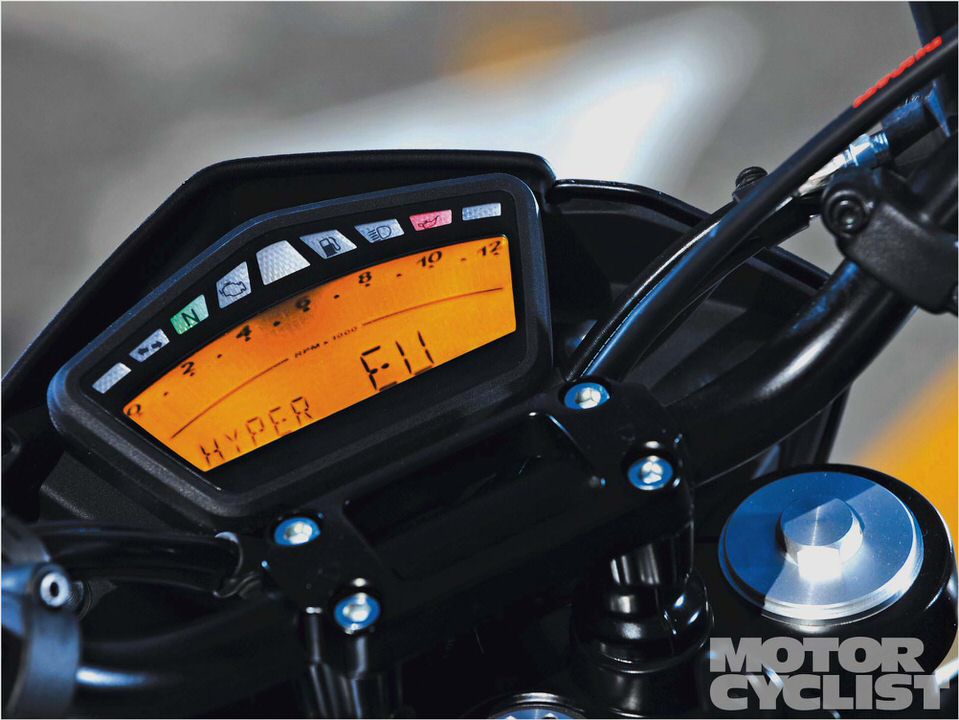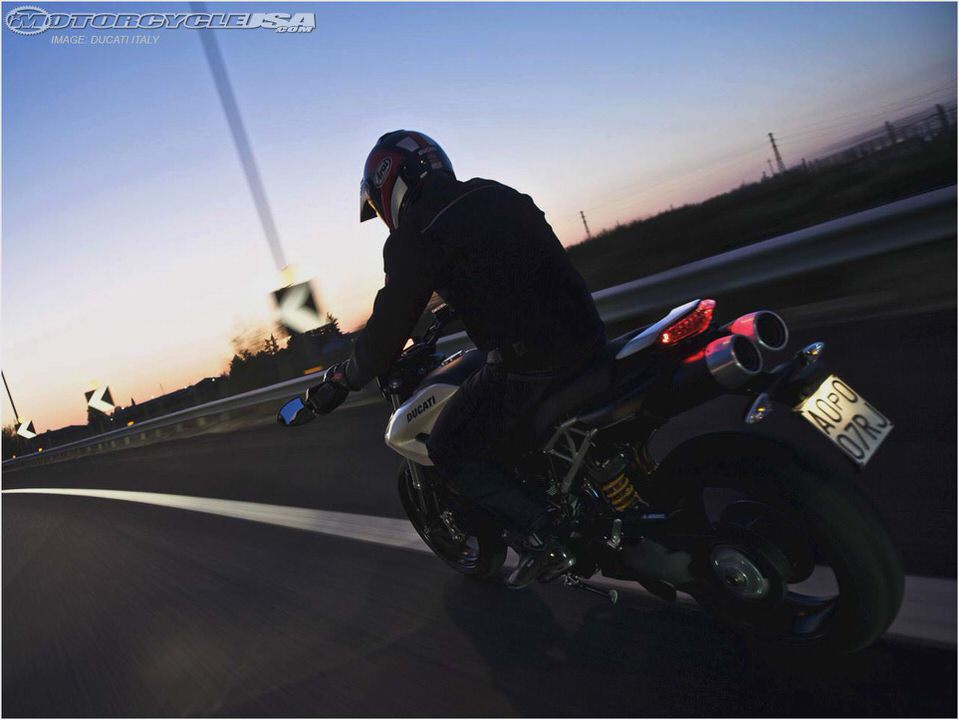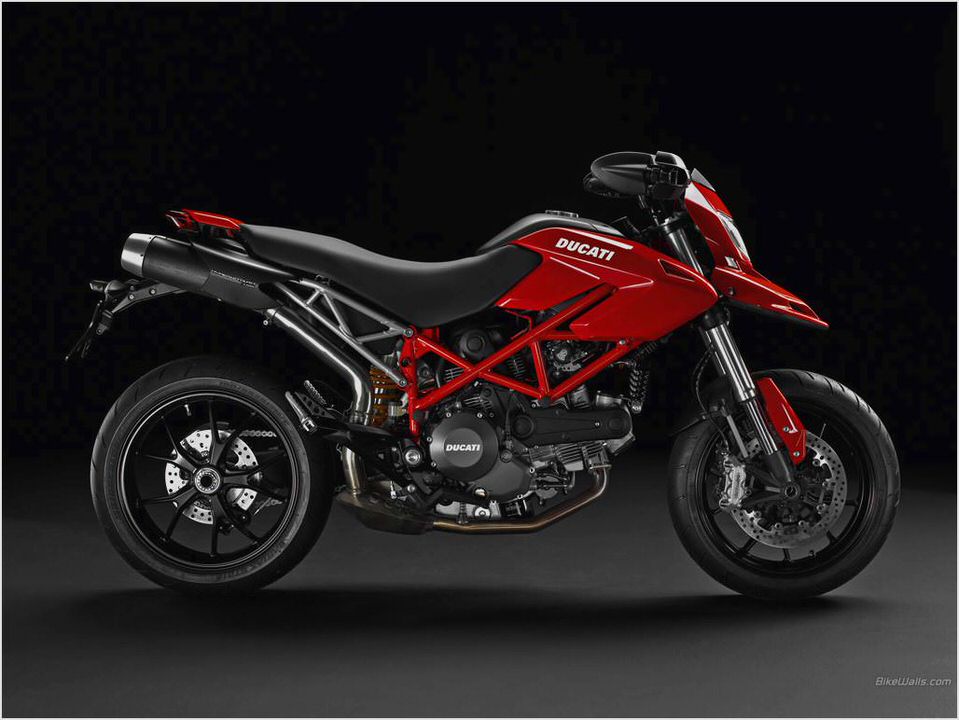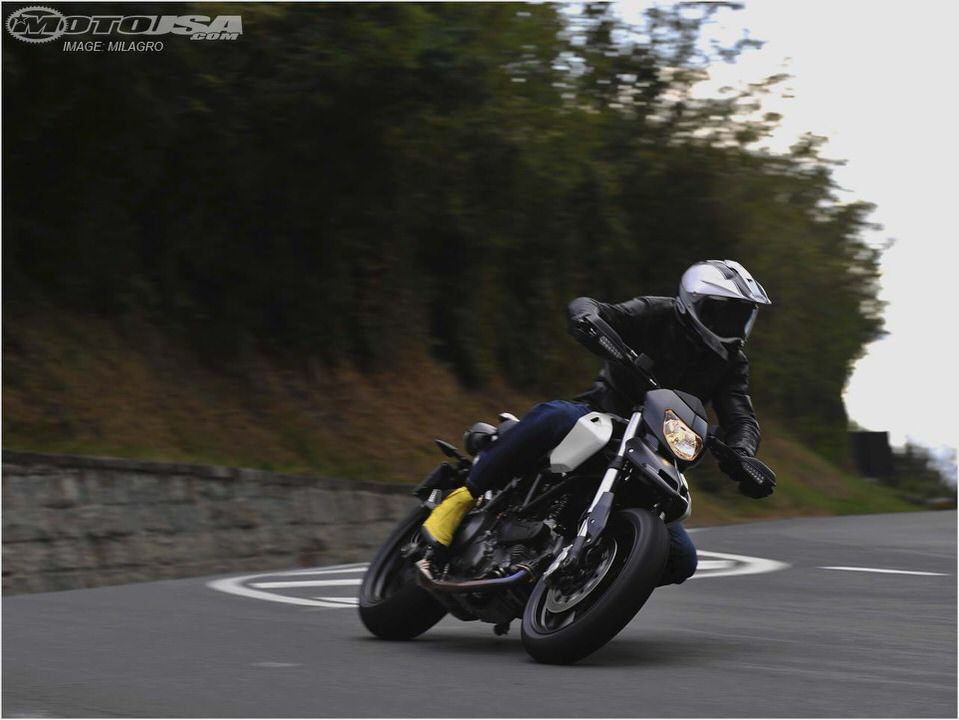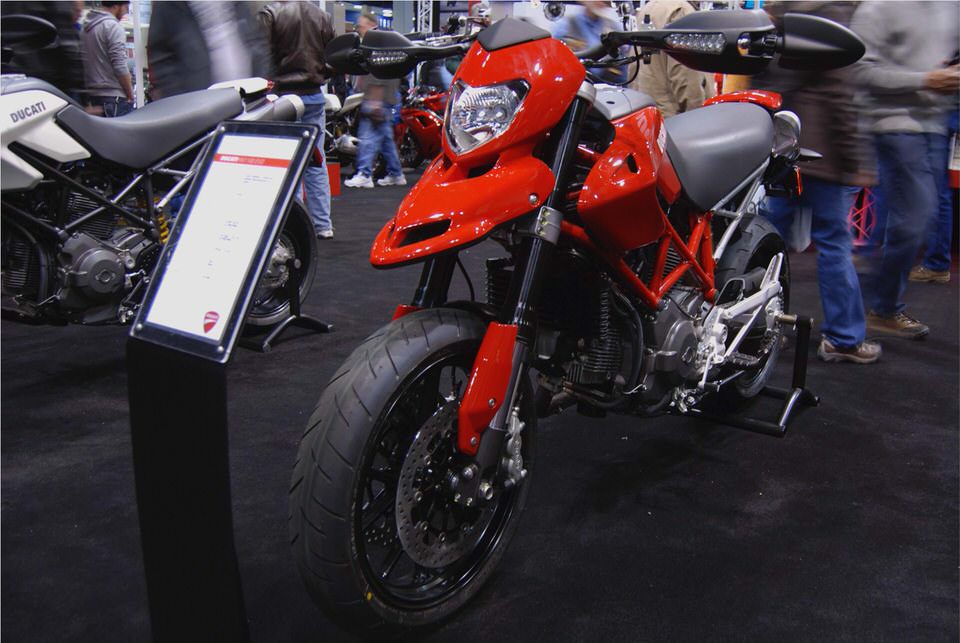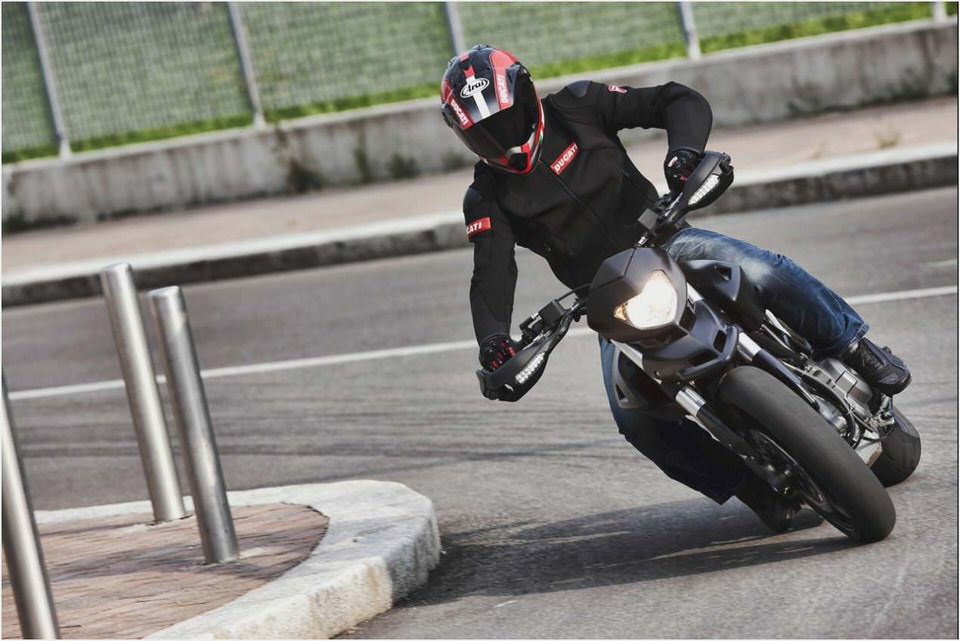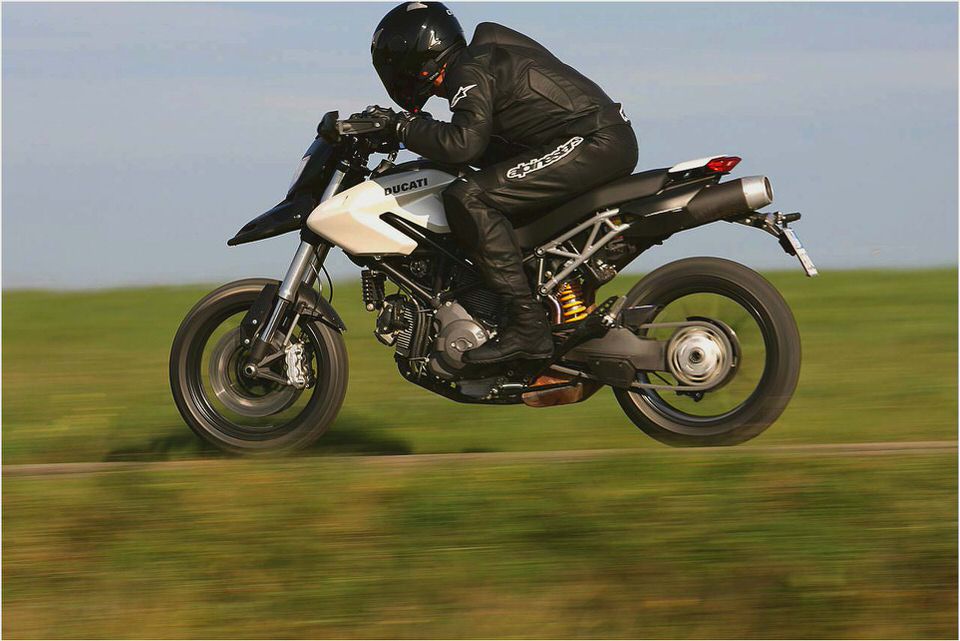 Australian Cafe Racers – Blog – Clockwork Orange – Ducati ST2 Cafe Racer
The New Ultimate Ducati – The Ducati 1199 Panigale R – Road & Track
OneWheelDrive.Net 2004 Ducati ST3 – Used Review
DUCATI STREETFIGHTER ~ REAL REVIEW AND FURIOUS VIDEO
NCR's M16 MotoGP streetfighter: the most exclusive motorcycle on the planet?