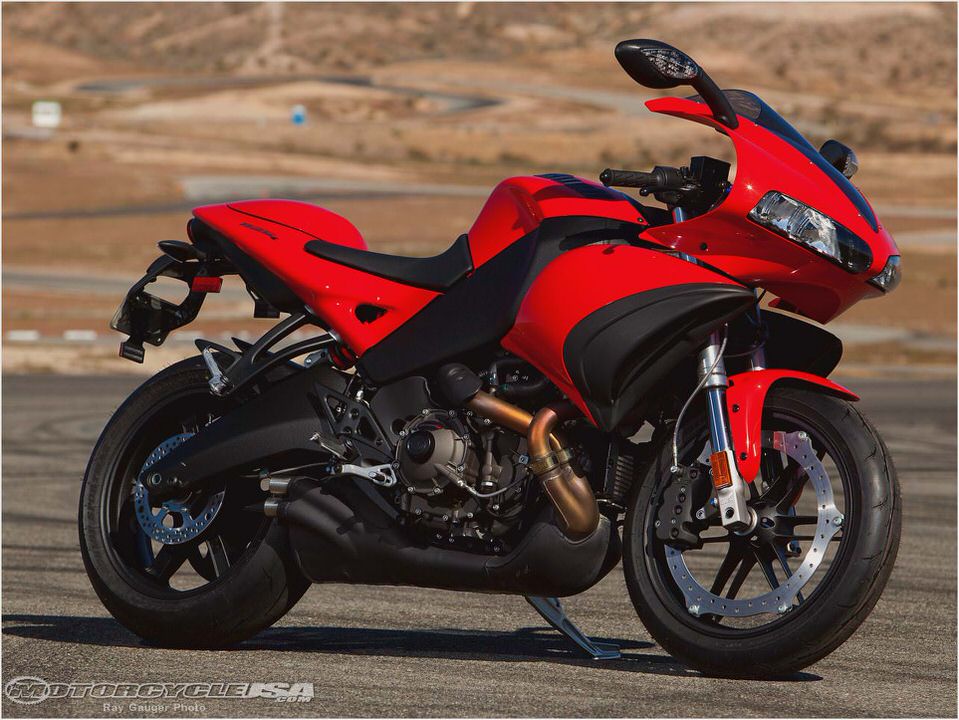 Buell 1125R
Buell's power tool stands out from the crowd
During its 25th anniversary year, Buell released the new 1125R. Founder Erik Buell's dream since day one has been to build a real American sportsbike. Has he hit the mark?
WHAT'S IT ALL ABOUT?
Buells always look different – this one too. Overall, its styling works for me. The broad but shallow fairing nose and screen styling took a while – but I'm getting with the program. The bits I'm still digesting are those side pods, which feed air to the side-mounted radiators.
The new 72-degree, 146hp ' Helicon ' engine sits in a new frame between two deep aluminium frame spars that hold the fuel in the Buell manner. This time, though, the swingarm doesn't have to double as an oil tank. Although it's a dry-sump engine, the tank is contained within the engine cases.
Another novel feature is the unique-to-Buell, vacuum-assisted slipper clutch. And there's a very trick cush drive. Very trick because it's actually two compensators in one and it's fitted to the front sprocket, not in the rear hub.
The familiar rim-mounted, single front brake rotor is clamped by a new eight-piston caliper.
The new 47mm inverted forks are designed for reduced stiction. Numerous other details are new to the 1125R, though its bare bones are readily recognisable.
HELICON POWER
The 1125cc four-valve engine's an easy starter that makes all the right noises and delivers lovely performance in an unfussed way. Below 5000rpm I reckon it's a whisker down on the mountainous torque of the old H-D Sportster-based engine, but then a two-valve engine's torque is very hard to beat in the midrange.
Once, however, you move towards the top-end, you're into territory that's indisputably owned by four-valve engines. It's new territory, too, on a Buell – almost 50hp up on its predecessors. Induction noise, a little reminiscent of the haunting cry of a big SV Suzuki, comes on sweet and strong as the tacho needle swings upwards.
Vibration-wise it's well controlled with three balancer shafts. Clever engineering, though, still feeds enough pleasure buzz to the rider to make it feel like an authentic V-twin experience. Fuelling is lovely when you're on the throttle, right across its broad rev range (redline is 10,500rpm).
When you're just feeding it a whiff of throttle in the 2500-3500rpm range – classic city traffic stuff – it surges and hunts, as do many injected singles or twins.
It's up to you whether you call this behaviour 'character' or see it as an irritant requiring further finessing by the factory. It's certainly milder here than with the fuel-injected two-valve Buells. The gearbox is quite a sweet shifter.
When you're really getting into it, clutchless upshifts are as smooth as a maiden's caress. A couple of times my test mount blocked downshifts from third to second. Maybe it was punishing me for being a bit tentative on those occasions.
The new slipper clutch makes for cleaner entry to tight corners. Its action isn't as strong as some slipper clutches I've used – I had the back wheel start to step out a couple of times on downshifts into second – but the mechanism intervened to put a cap on the degree of movement. A consequence of this softer slipper action is that it transmits a reasonable amount of engine braking.
That's a bonus everywhere except on a dedicated race bike.
A PERFET FIT
This new Buell's ergos were just great for my frame. Erik Buell's intention to set it up to be rider friendly seems to have worked. It doesn't insist on a tiresome 'racer crouch'. Instead it drops you into a nice compromise of a posture – loads on your wrists aren't excessive in traffic, but you can readily duck out of the breeze at warp speeds. The screen and broad fairing work well at deflecting most of the wind load and buffeting.
Seat comfort was a nice bonus too.
BUILT TO CORNER
The bike's suspension was adjusted to suit my weight before the ride by Buell techs. I've come to understand that to get the best out of a Buell you need to set the suspension to suit your weight and riding style. The bike's handbook gives all the information you need. Buells just love a winding road.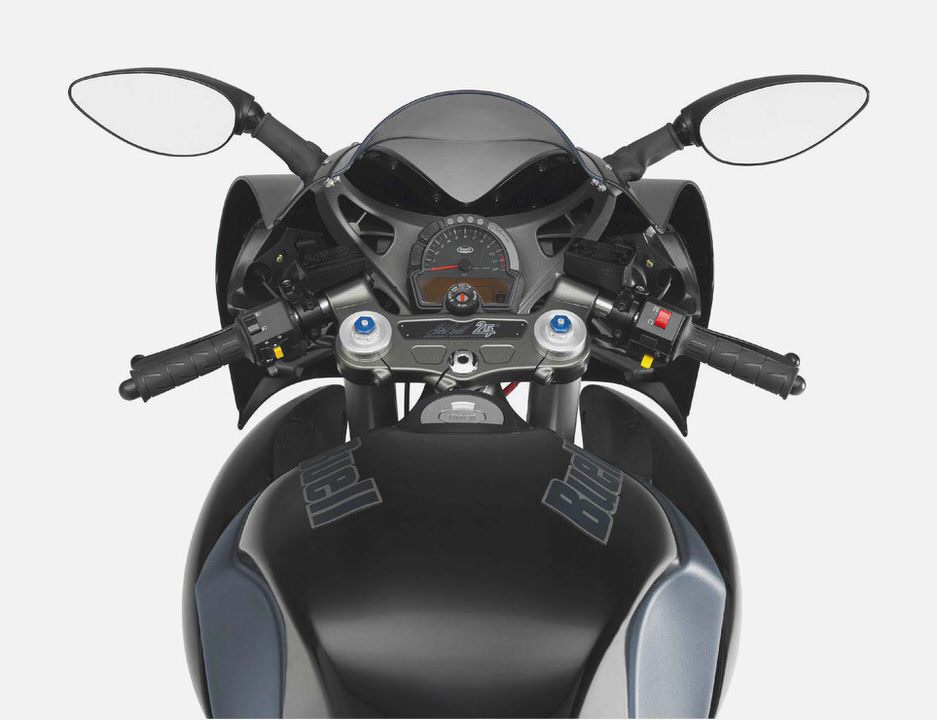 They're like a train on rails in fast sweepers and they're ultra responsive and quick steering in the very tight bits too. The 1125R seemed a little more compliant than previous Buells at very low speeds – perhaps that's down to the new fork design.
Like earlier Buells, the 1125R isn't a happy trail-braker. It's inclined to stand up under brakes, but less so than before. When you're driving hard out of a bend high in third gear, and then you strike ripples or you crest a rise high in fourth and float the front wheel, all that feeds back is a non-alarming quiver from the front end.
It never threatens to develop into a proper wobble. Despite its short wheelbase and sharp steering geometry, this Buell is inherently very stable. And that's without a steering damper.
In slow, feet-up u-turns, the 1125R demonstrated its improved steering lock, gained by moving the forks further forward from the frame spars.
The brakes really suited me. The eight pistons gave heaps of progressive power and feel, without the vicious initial bite that some like – but I don't.
The 1125R is a real goer that struts its stuff in a very rider-friendly way. Power delivery is strong, relentless and so linear. You never fear it's going to bite you when you're heeled over and driving hard out of a second or third-gear bend.
It's a bit down on top speed compared with the 170-plus-hp, four-cylinder litre-class sports bikes, but that doesn't count for much on the road or around a track, for that matter.
The finish and fit on my bike was excellent. I wonder, however, about the durability of the 'stick-on' vinyl 'tank' badges. The 1125R is the sportsbike that fulfils Erik Buell's dream – and it's a competitively priced one.
If you're left behind in very fast company, it won't be due to any shortcoming on the part of this Buell.
UPPERS
– Razor-sharp handling
– Awesome, linear torque output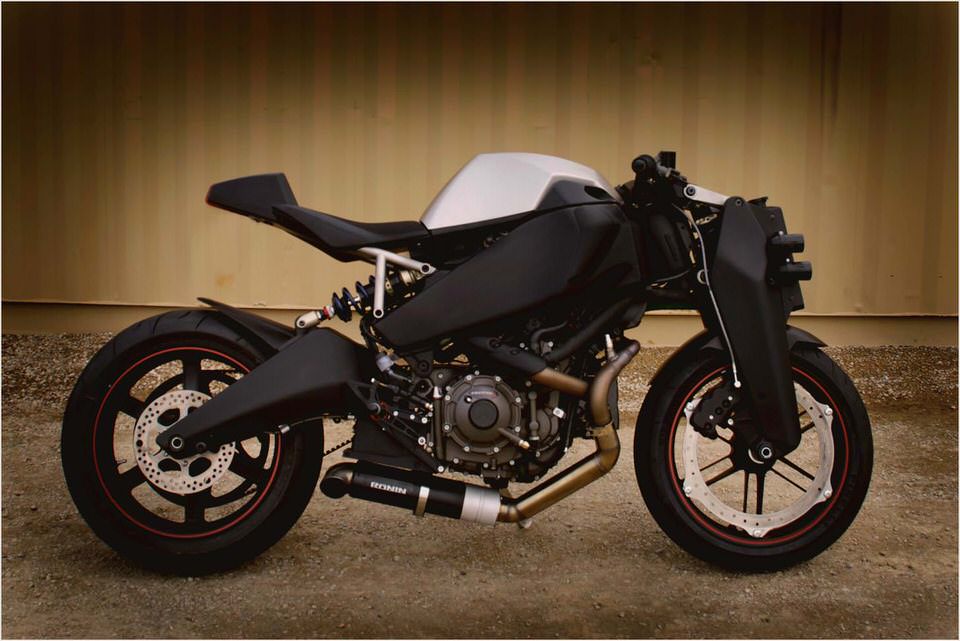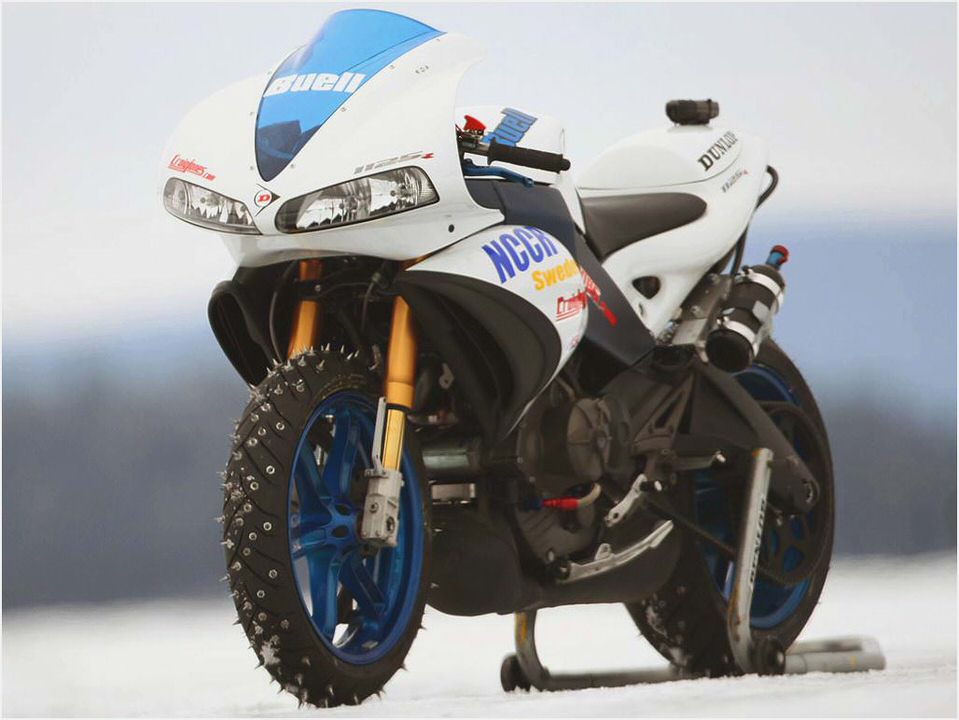 Buell 1125R – Page 2 – Sportbikes.net
2008 1/2 Harley Softail Cross Bones, Buell Ulysses XB12XT – First Look
2009 Buell Lightning CityX XB9SX – Motorcycle Test performance picture…
BUELL Scottishbiker
Deadly Buell Blast is no more Moonrider Redux