RIDE REPORT: 2010 Indian Chief Vintage
Oh boy.
But how would she compare against the 2010 FLHRC?
She's beautiful.
Indian's got a stable of demo bikes they're hauling around the coastline states nearest their North Carolina factory.  I happened to get a taste while the gettin' was good.
The day was bright and warm for spring.  Perfect for riding.  I stopped in at the dealer hosting the demo truck and was a little early for the next ride.  They were organizing group rides rather than sending out each man alone.
  Works for me.  I handed them my license and signed up.
In the 20-odd minutes I had to kill, I browsed the showroom.  While I pulled up on my Harley, I parked it off away so that no one could see how I rode in.  I don't look like a biker and for once I wanted that to work for me.
  So as a joe-nobody-know-nuthin', I began oggling these bikes the way they deserved.
A friendly man approached me after a few moments and started spouting ad lines.  "Baker 6-speed transmission!" and "Brembo 4-piston brakes!" were things he spoke.  I nodded and backed away, content to just admire the bikes on the floor.
Because they are gorgeous.
Then an actual salesmen appeared and brought the finer touch.
"They're for the man who doesn't want to see his bike in every parking lot."  That was the line that stuck out most; and that would be great if he didn't follow it up with this: "It's for the man who wants his bike to be beautiful, but doesn't want to go through the hassle of customizing it."
WHAT WHAT WHAT!?
Why would *anyone* want that? Strike 1, Indian! You call other manufacturers cookie cutter bikes, then you admit that your bikes are all the same? Who wins that one? Idiots!
So we talked specs, because what the hell else is there to do – argue aesthetics?
The engines are all 105ci. The frames of each Indian are identical.  Same engine, chassis, console, bars, everything.  It's like communism (in theory).
  On the bright side: nothing's wrong with that.
The cables are all braided, the exhaust is perfectly tuned and easily swapped over to the "performance" variety with pre-configured baffles for the familiar sum of $400.  The bikes are all hand-assembled in the USA.  Leather is all brown (sometimes red-brown, but never black) and hand-tooled.
  Everything is chrome – they don't sell upgraded chrome parts because they're all there.
The only differences between the different models is the paint (color/texture), fringe, bags, fender shape, and a few other little nuances that I'll let you imagine for yourself.
All models have lollipop front assist lamps but bullet tail lights – an anachronism, if I'm not mistaken.  Try to do that on a Harley and you will be laughed at.  The Indian dealership I visited even had a 1941 Indian Chief on display and it had no taillights.
  You tell me what's up, why they'd bother adding the wrong style.
An interesting point is that the Indian, after years of being extinct, was resurrected and the first production bikes came out in 2009.  I asked what had changed between 2009 and 2011 and the only change has been that now, as of 2011, the turn signals self-cancel.  That's a good design, needing no touch-ups.
  Harley put a different frame on their touring bikes in 2007, 2008, 2009 – 2010.  Seriously.
But that's about all I could say until I took one out for a spin.
The ride itself was a great time.  We were given a police escort, and if you've never had it, it's basically 1st class on an airline combined with road head in your car.  It's absolutely the best.  All stop signs, traffic lights, and even oncoming traffic were halted so that we might cruise on through in 3rd gear, puttering happily along.
  A living wet dream, basically.
The five of us rode with the Indian leader and the police escort for about a half hour.  Very generous.  It was all road – a few sweet turns and plenty of straightaways to feel out the engine.  No fake pause or slowdowns to get oggled; everyone there understood that these were pure eyecandy, right out of the box.
  The rest of this ride report is about the actual ride.
First up: immediate impressions.  The saddle was like a baby's ass.  I was wearing pants, I promise, but I could still feel how nice the leather was. Riding position was very comfortable.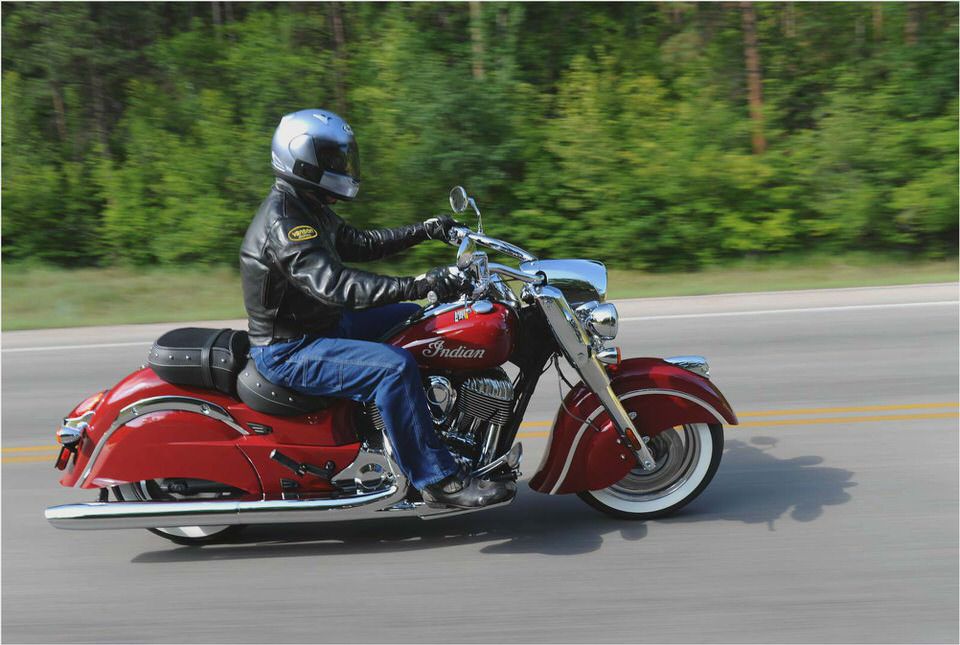 I have long arms, but still, the bike just fit very well. It's not as wide as my Road King.  No highway pegs on these machines (but they do have mustache crash bars).  The floorboards were large enough and the controls were all intuitive – except the turn signal, which on 2011′s is now self-canceling (like on Harleys).
  I rode a 2010 and pressed the turn signal button to cancel my turns even when I was sure I had already done so.  I don't miss that from my pre-harley days…
The bike purrs rather than roars.  An easy fix, I'm sure, but starting it up I was expecting more than a sewing machine.
The center console, once I pulled away from under the demo truck's shadow, was awful.  In shade, it seemed fine, but in the daylight it was barely viewable.  Fortunately the transmission was brand new and the graceful heel-toe shifter would pop right into neutral without any mucking around (Indian 1, Harley 0), so it didn't matter that the green-lit "N" was illegible.
The suspension was a problem. It seemed a little weak going over bumps and hitting some damaged pavement.  Certainly not the kind of comfort I would want on a bike that's over $30,000.
The engine, on the open road, proved to be something of a toy.  To clarify, the bike could really move, but it took a while to get there.  That points to decent horsepower but sad torque.
  Whether the transmission could be adjusted to provide more balance to the power or not, that's a question for an Indian engineer.  For myself, I wanted a lot more dazzle out of a large, sparkling v-twin made in the USA.
There wasn't much cornering to speak of on the demo ride, but the bike felt much lighter than my FLHRC on the turns.  Part of that comes from sitting a bit lower, though once I got back home I dropped the Road Zeppelin for the stock seat and I was right back where the Indian had me sitting.
The brakes were strong, and while no Indian offers ABS (and according to the Indian salesman, Harley will soon be doing away with ABS on their bikes … even though in reality they now offer ABS on 2011 soft tails), I could not get the brakes to lock.  They are new, and they grip and you stop and it's as simple as that.  Very nice, but no different than a BMW or Harley tourer with ABS turned off (Brembo makes a helluva brake).
And I suppose that's all.  It was a great experience and the bikes are gorgeous, but riding home on my Harley I felt no more lingering "what if's" about owning an Indian (not that I could afford one…).
Gorgeous, even if the front and rear tail light styles do not match.  Have you seen those fenders? DAT ASS…
High-quality feel.
Comfortable.
Very good handling.
Adequate performance, but with an engine that size it's just a few tricks here and there to tease out very good performance.
Made 100% in the USA (not sure if this is a pro, actually).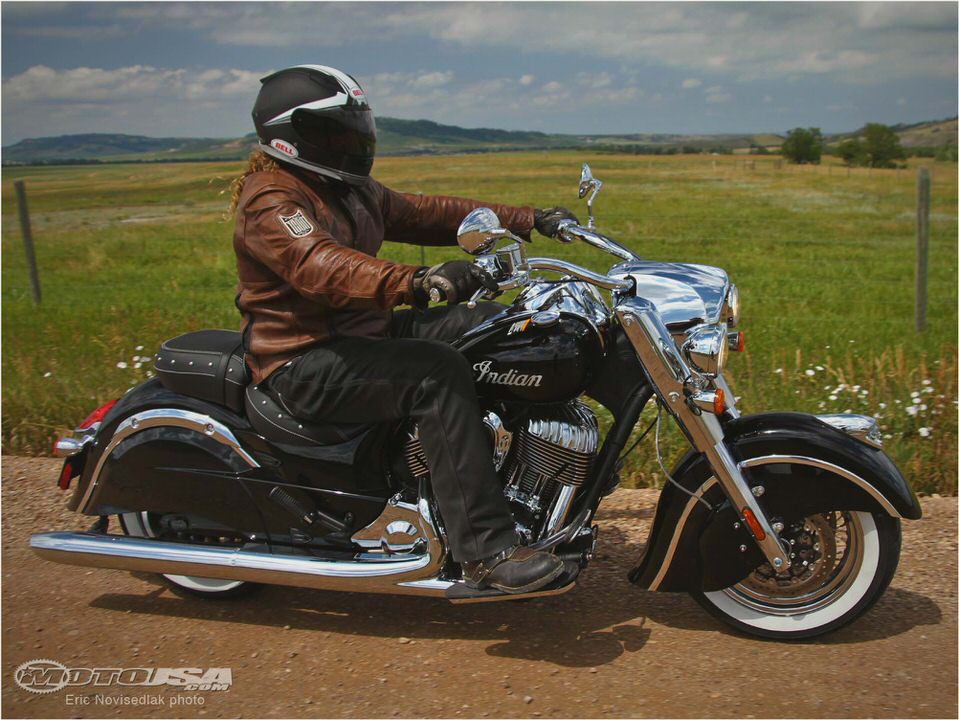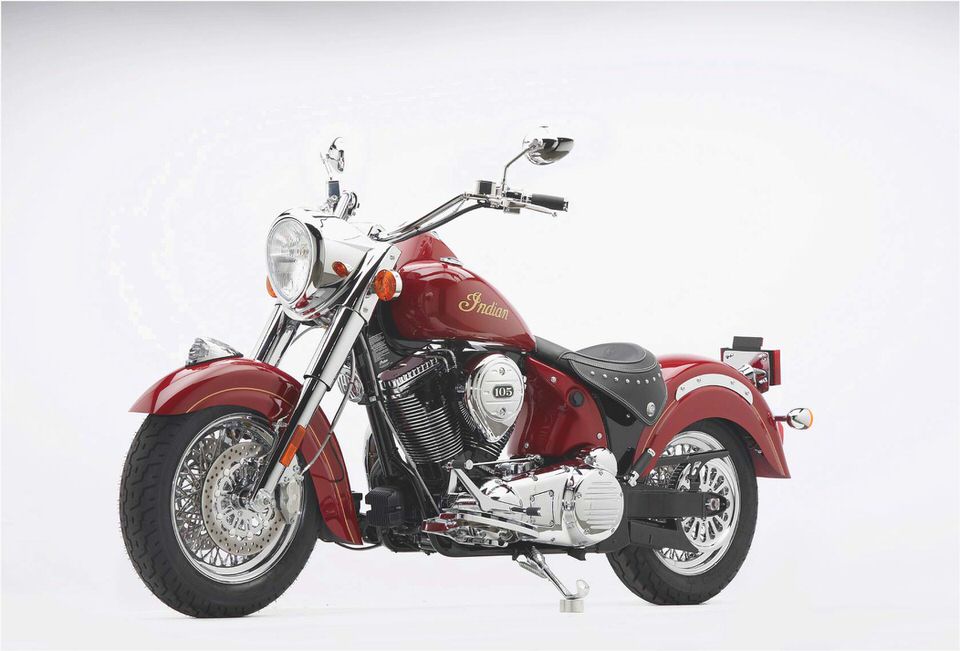 Indian Motorcycle of Northern NJ The Legend News
The Motorcycle Obsession: What I want: Indian Chief Classic
NashvilleRiders.com – First Ride: 2014 Indian Chief Classic
LIVE! Fake Twitter, Facebook accounts misrepresenting my views: Shah…
Ventimigliasindia Just another WordPress.com site