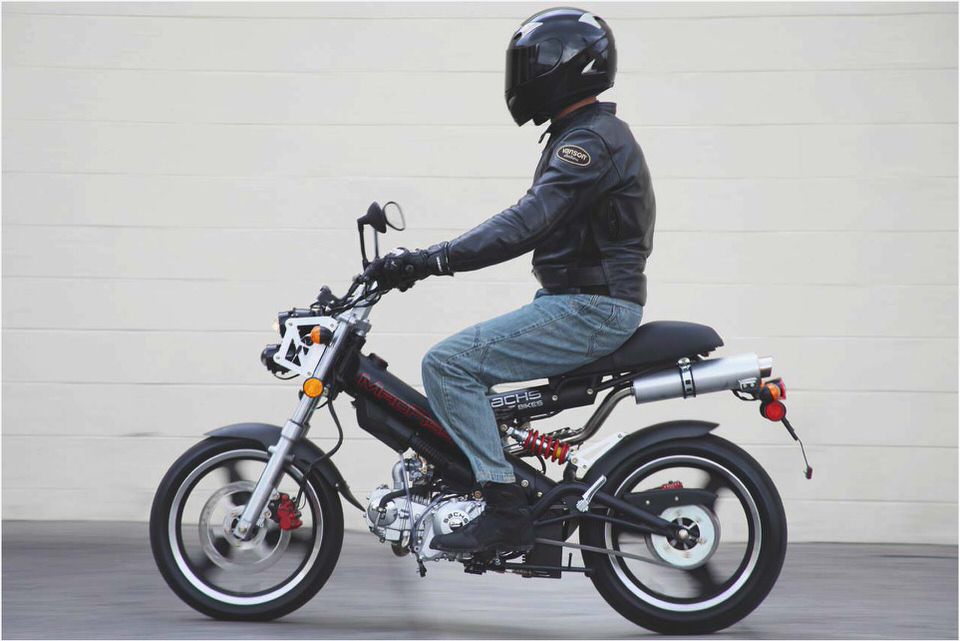 2010 Sachs MadAss 125 First Look
Sachs, the historic German motorcycle marque, delivers a unique take on the motorcycle with its MadAss 125, distributed in the US through Pierspeed Scooters (a subsidiary of Cobra Powersports). Americans have already been acquainted with the smaller 50cc MadAss, but this August US riders have begun sampling the extra 75cc offered by the MadAss 125.
The Sachs MadAss 125 benefits from an extra 75cc of oomph from its 124cc air-cooled Single.
The four-valve Single churns out a claimed 11 horsepower and six lb-ft of torque. The air-cooled engine transfers that pop to the rear wheel via chain drive and 4-speed transmission. Exiting the spent gasses of the motor is a fully-exposed exhaust, with undertail silencer.
The MadAss 125 chassis is unique, with the frame, swingarm and shock running parallel. The rationale for the parallel design, as described by the Pierspeed PR, is it "allows jolts from the rear wheel to be sent forward into the front suspension, and not up into the rider." The aforementioned monoshock is pre-load adjustable, with the front suspension being handled by a 43mm fork.
Dual disc brakes stop the MadAss 125, a 260mm rotor front and 215mm rotor rear. Low-profile tires (90/90 front, 120/80 rear) adorn the 16-inch cast aluminum wheels. The seat rests at a rather tall 33.7 inches off the ground at the rear arm of the frame.
The frame also stores the 1.22-gallon fuel capacity, with claims of 85-110 mpg efficiency from the 209-lb gas-sipping design.
The MadAss 125's frame, swingarm and rear shock are configured to transfer bumps to the front suspension.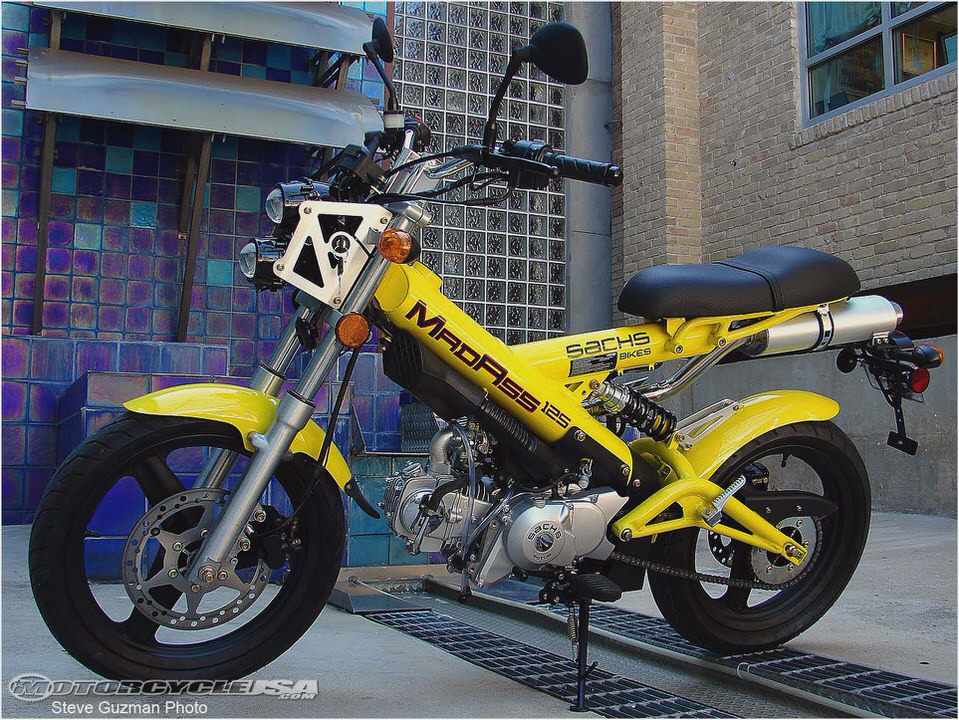 "The first shipment of 2010 Sachs MadAss 125s are now available on dealer showrooms. We're excited that the demand for the MadAss 125 has remained high ever since dealers started taking pre-orders a year ago. And despite tough economic times, dealers are reporting brisk sales," says Peirspeed President Bill Pierce, adding. "The MadAss is something that appeals to a group of riders that want to stand out in a crowd and draw attention everywhere they go.
Consumers are looking for fuel efficient alternative transportation like scooters and small displacement motorcycles. This Sachs product gives the customer a choice beyond the traditional."
Available in four color schemes (Black, Graphite, Yellow and Silver), the MadAss 125 sports a $2699 MSRP.
2010 Sachs MadAss 125 Specs
The MadAss 125 has already been selling at select dealers beginning this August.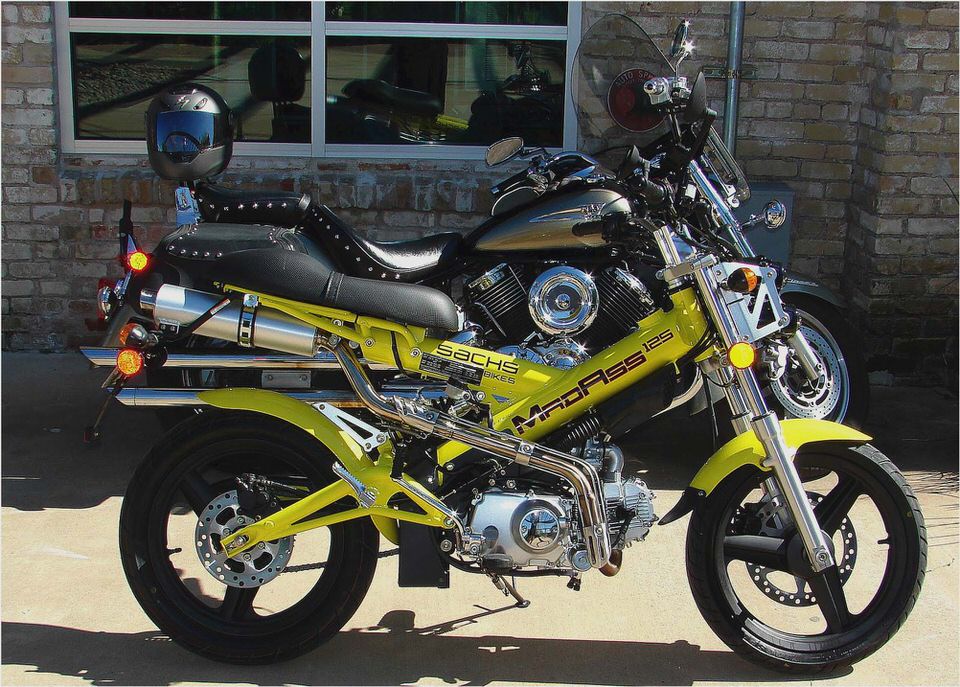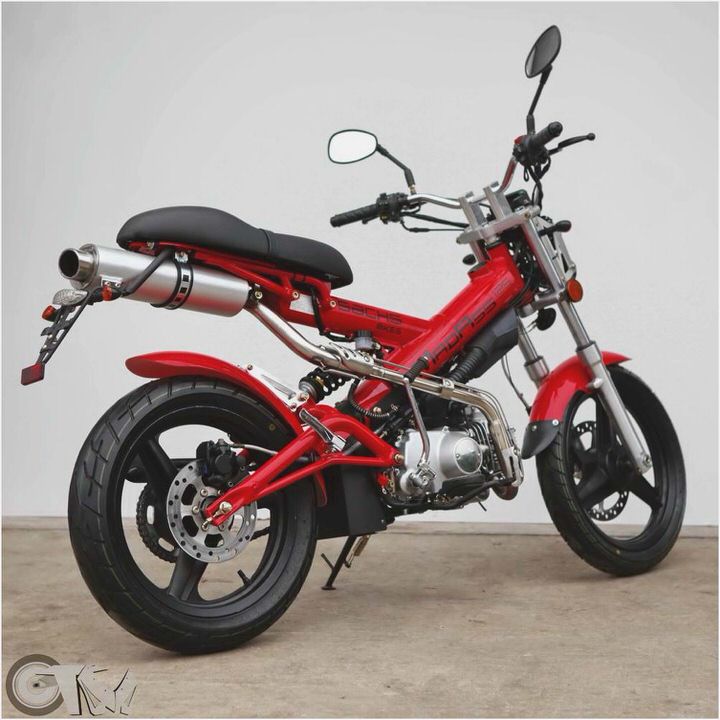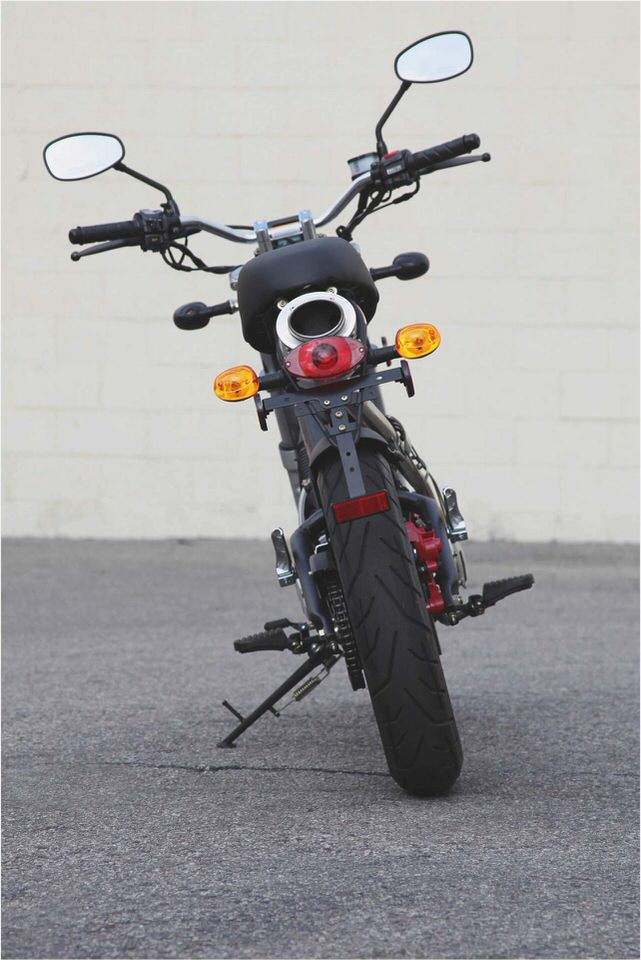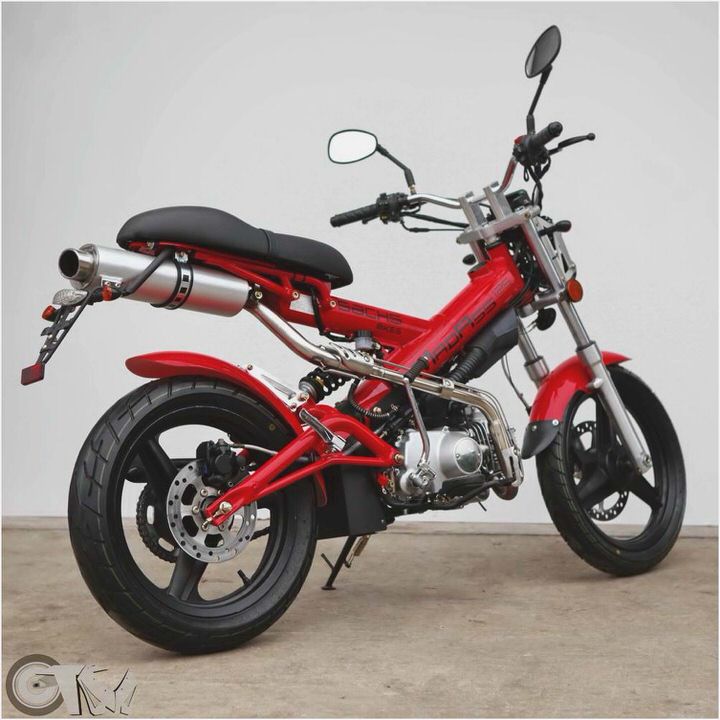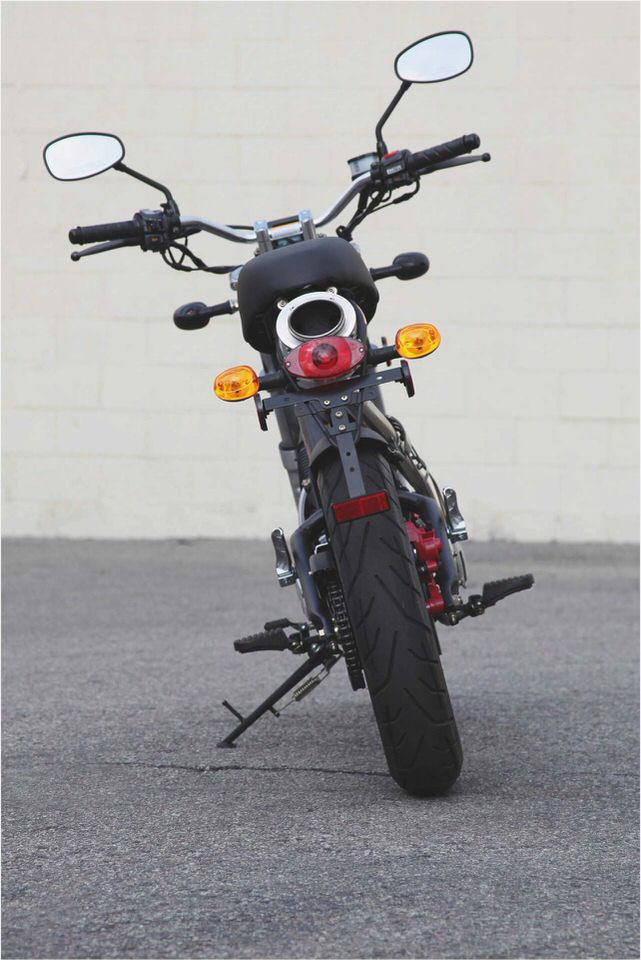 2010 Sachs MadAss 125 Review – Motorcycle USA
2010 Sachs MadAss 125 Scooter Review – Riding Impressions and Photos of…
2011 Peirspeed Sachs MadAss 125 – Used 2011 Sachs MadAss 125 at Motorcyclist…
Motor Torque Sachs Madass 125
Sachs Madass 125 – Cycle Torque Magazine