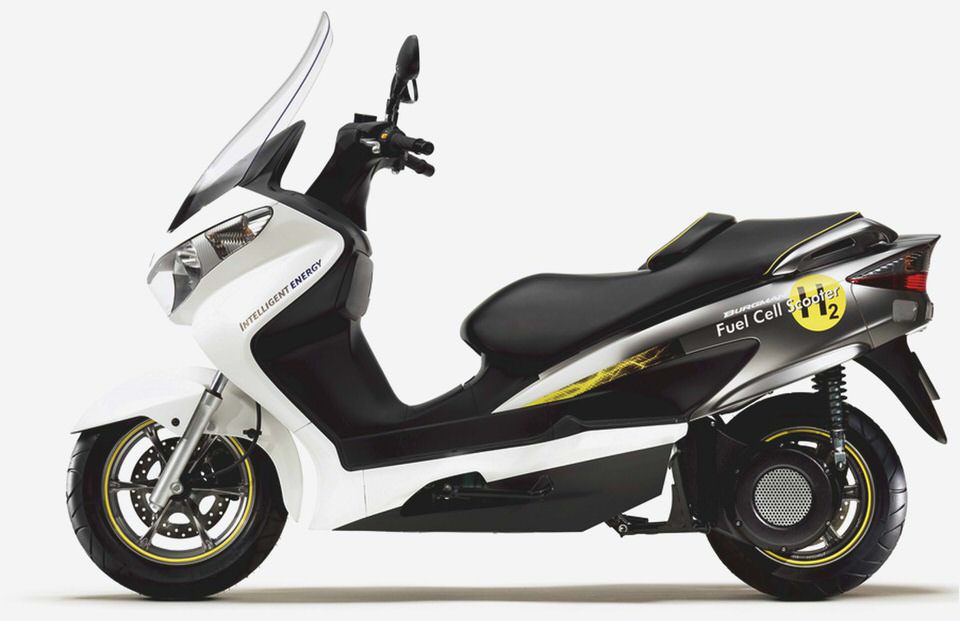 2013 Suzuki Burgman 400
The modern and exclusive, the new Suzuki Burgman 400, a lure for those who besides superior comfort and driveability are looking for a scooter that will turn heads, and the price is not a problem …
In addition to increased mobility versus cars in the city, big scooters like Suzuki Burgman 400 winning the battle on the open roads and motorways to. Burgman first presented to the public in Germany 1998th which makes some sense because "Burgman" in German means "urban man". After some redesign over the years, Burgman 400 has arrived further modernized and beautified 2007. year.
The main difference with respect to the previous model are increasing compression, and thus the maximum power that gives this single-cylinder water-cooled engine.
Wheelbase is now slightly longer, and the air inlet opening in the grille significantly higher. With the new design Suzuki Burgman now looks a lot smoother and more likeable. Two great lights with integrated turn signals are spread horizontally across the front grille and slightly look like a big smile.
Looking at the total luggage space of Burgman 400, we remain impressed by the size of the space just below the seat and numerous storage compartments. One on each side of the wheel wich can accommodate gloves, documents and cell phone, and another great under the steering wheel where the flat items such as a camcorder or a camera that there may even be charged via 12V port.
The space under the seat, capacity 62 liters, comfortably fit two full-face helmet, and two slightly hidden side compartments tools and other small items. Large and ergonomic adjustable seat is in the lower back to provide support regardless of the length and position of the driver's legs.
The instrument panel looks much like on a more expensive car, in other words, great. In addition to the analog display speed, rpm, fuel and coolant conditions in the middle of the plate, there is a LCD. It shows the distance traveled, current and average fuel consumption, outside temperature, etc.
Single-cylinder, water-cooled, four-stroke DOHC engine capacity 399.6 cc delivers 25 kW / 34 hp at 7500/min. It has an advanced electronic fuel injection that allows easier ignition at any outside temperature, the better the response to the gas with lower fuel consumption and emissions. Suzuki Burgman 400 accelerates a bit lazy, but when the needle yarn 40 km / h and the engine reaches a speed of about 5250/min and starts to pull strongly until 140 km / h and then continues pucker up to 160 km / h.
The front hydraulic fork is a 14-inch wheel, tires measure 120/80, and for the care of two disc brakes diameter 260 mm. Rear, Swingarm with two adjustable hydraulic shock absorbers, tire 150/70-13 and one disc diameter 210 mm.
Incoming search terms:
burgman 400 charging 12v
Burgman 400 比較
burgman scooters 650
maint requirements for 2013 burgman 400
suzuki burgman 400 2014 carica 12v
RideApart Review: Suzuki Boulevard M109R RideApart
Suzuki Saddlebags. Best Motorcycle Saddle Bags for Suzuki.
Suzuki Swift – third-gen launched, RM78k-RM83k
Trend motorcycle: November 2010
My life as the son of an Alberta oil man -The Common Sense CanadianThe…