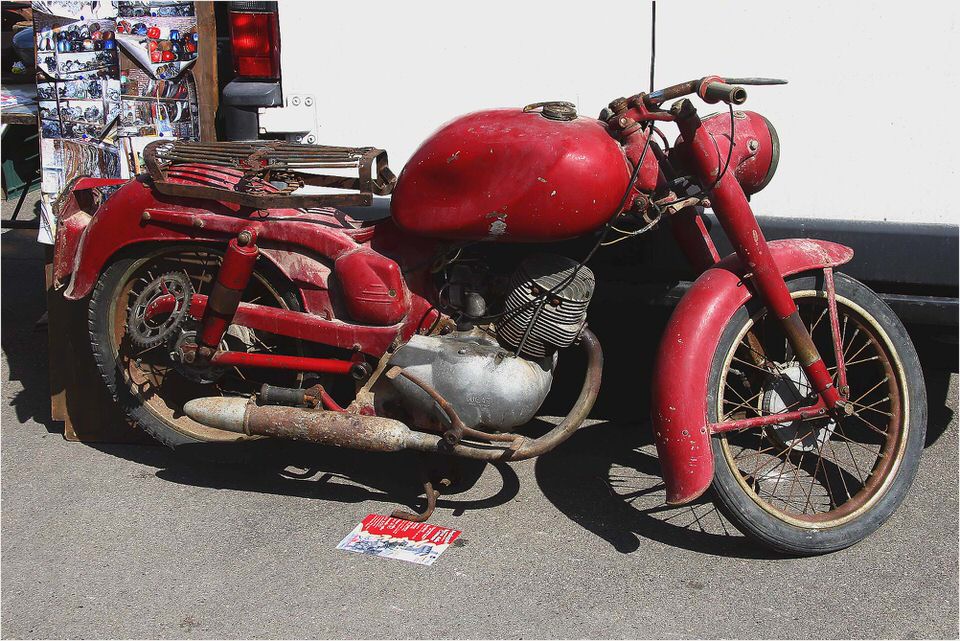 2014 Ducati 1199 Panigale R
Comments Add
When 30 Grand For Two Wheels Isn't Too Much
The R's internal upgrades are what separates mere crotch rockets from bona fide race bikes.
Though the famously fast and tricky race circuit is partly to blame (or credit) for the pulse-quickening emotions, the bike provides the bulk of the fear. Introduced last year as a continuation of Ducati's big-engined superbike lineup whose lineage (888, 916, 999, 1098, 1198) has left a numerical paper trail of how engine displacement has steadily grown over the years, the Panigale R succeeds the S version as the top-dog beast that's homologated from its consumer application to the global arena of World Superbike Racing. Though the spec sheet of this $29,995 plaything makes it look like a $7,000-ripoff compared to the $22,995 S model, which claims the same 195 horsepower output and a nearly identical curb weight, the R's internal upgrades are the stuff that separates the mere crotch rockets from the bona fide race bikes.
The L-twin engine displaces exactly 1,198.16 cubic centimeters – yep, the 1199 nomenclature is strictly there for marketing purposes – but the mill's insides are all business. New titanium connecting rods and a lighter-weight flywheel save nearly three pounds while enabling faster crankshaft speeds and boosting the rev ceiling by 500 rpm to 12,000 rpm. A diamond-like coating on the rocker arms helps the engine cope with higher revs, while updated engine programming boosts mid-range torque in Race and Sport modes.
It ships with a separate, full Termignoni race exhaust in its own crate.
The revised ECU settings, as well as new heat shields for the exhaust system, can be retrofitted to all 2012 models for no extra cost, as can revised final drive gearing that adds two more rear sprocket teeth (for a total of 41), which effectively shortens the gear ratios. The higher redline combined with the shorter gearing leaves the bike's top speed unchanged, while yielding 10-percent more torque during full throttle blasts in third gear at 87 miles per hour, and an arm-stretching 18-percent boost if you're foolhardy enough to gun it in top gear from 124 mph.
The R model also incorporates a few external tweaks including a taller windscreen for high-speed comfort, an aero piece added to the fairing, an exposed aluminum finish on the tank, and a grippier seat fabric, as well as the obligatory carbon treatment on the front fender and the swingarm cover, among other places. And speaking of swingarms, the 1199 R's is equipped with an adjustable pivot with two positive and four negative positions, offering a low-tech way of adjusting the bike's wheelbase so agility or stability can be fine-tuned according to rider preferences or track setup. As though to emphasize its track-oriented persona, the R version ships with a separate, full Termignoni race exhaust in its own crate, in case you wish to use the louder, law enforcement-unfriendly pipes at your local circuit.
The easily lifted front end confirms the incredible force of 195 horsepower.
Straddling the Panigale R in pit lane at Circuit of the Americas conveys the bike's immense capabilities, even at a standstill. Its tall, 32.4-inch saddle and surprisingly narrow body make it feel poised for attack and ready to pounce, and its claims of being the lightest superbike in Ducati history feels entirely believable when it's lifted off its sidestand. The TFT display communicates aggressive settings with jet fighter-like efficiency: Traction control is set to 2 (1 being the least aggressive of the 8-setting spectrum, with 0 indicating it's off), ABS thresholds are minimally invasive and everything from engine braking to suspension compression and rebound settings are configured to maximize speed around the 3.4-mile rollercoaster that is COTA.
Kick up the sidestand, click the surprisingly light shifter down into first gear and release the medium-effort clutch while teasing the throttle, and the throbbing Termignoni pipes belch a basso profundo exhaust note as this red beast streaks past the pits and into track entry lane. Unofficial pit speed limits notwithstanding, the Panigale's shorter gearing and more eager midrange make it feel ravenous for tarmac, and the easily lifted front end confirms the incredible force of 195 horsepower and 98 pound-feet of torque being routed to the gummy Pirelli rubber at the rear. Due to the track's relatively virgin state and lack of embedded rubber, Ducati elected to outfit the bike with super sticky Diablo Supercorsa SC tires, which is fine by us, especially considering our duties today and the bike's track-biased persona.
Crest the top of Turn 1, a sharp and narrow left-hander with a blind apex, and the Panigale flicks with an intuitive and surprisingly stable turn-in. The next bend, a wide right-hander, reveals deep wells of power from the L-twin engine as it's summoned to build up momentum for the wide sweeper; even with plenty of tarmac ahead, this puppy squirts forward with disarming alacrity enough to get you in over your head if you're not careful. Turns 3, 4, and 5 are relatively easy undulations that bolster confidence and encourage accumulation of even more speed for the relatively fast Turn 6, which subsequently turns on you and punishes the overzealous by leading into a tightened Turn 7, and the even tighter Turns 8 and 9.
At this point, the Panigale is starting to feel like a caged animal whose immense rev range is going untapped due to the technical nature of all those twists. Turn 10, a slight left-hander, once again allows a brief indulgence of full throttle before setting up for 11, a relatively slow speed corner that spills onto the track's lengthy, 3,273-foot back straight. Nail the entry just right, and you'll flick through the gears clutchlessly (thanks to the R's quick shift kit), bam-bam-bamming through the cogs with virtually uninterrupted power, watching the redline warning lights stack up in each gear until you finally kiss the rev limiter in sixth gear (close to 190 mph), just before grabbing a whole bunch of front brakes, which shoves you into the tank with violently effective stopping power.
At 30 large, is this too much bike for the street?
Crotch slammed against tank, it's time once again to think with your brain and not with your throttle hand: exiting this particularly slick corner invariably invokes some wheelspin, which is caught almost seamlessly by the bike's traction control system. The corners that snake around COTA's 21-story observation tower once again place the onus on delicate throttle management and braking, which can be especially sensitive because the twin 330mm Brembo front discs grab with such strong initial bite and seem impervious to fade after repeated hard stops; their stopping power is so deep, it's easy to find yourself overbraking while setting up for a corner and entering too slow. By the time you've flicked around Turn 20 and headed down the front straight, it's time to lather, rinse and repeat as your core strength and mental acuity tries keeping up with the hyperspeed capabilities of this race bike with license plates.
Malicious yet conscientious, fierce yet silky, the Panigale R's blend of bottomless power, disarming grip and reassuring electronics make it a bike that's invariably better than you are on a track as wicked as Circuit of the Americas, which begs the question: At 30 large, is this too much bike for the street, or for that matter, and for 99 percent of the riding population, even on the track? As with all things speed-related, that assessment comes relative to the value placed on mechanical aptitude. Put it this way: If you're a car person and think you can't comprehend why an average Joe would put this kind of money into a motorcycle, consider the possibility of purchasing a street-legal F1 car for double the price of a Porsche 911.
A rare opportunity to own a race-worthy machine for the price of a well-equipped Honda Accord.
Those economics make the Ducati 1199 Panigale R seem like a no brainer for the speed-addled set, a rare opportunity to own a race-worthy machine for the price of a well-equipped Honda Accord. And as for the difference roughly a standard superbike's worth between the Panigale R and perfectly capable run-of-the-mill literbikes like the Honda CBR1000RR, Suzuki GSX-R1000, Kawasaki Ninja ZX-10R or Yamaha R1, the question depends on how dearly you value the precious metals used for the engine internals, the added chassis adjustability and, of course, the cachet of that slick aluminum tank and the R name.
If Ducati's 1199 Panigale R is not enough to tickle your fear factor and make you feel like there's a World Superbike racing license tucked away in your leathers, there's no shortage of cheaper, less life-threatening ways to get from A to B and besides, you weren't using those adrenal glands anyway, were you?
Thunder Tiger Ducati 999R Testastretta RTR Nitro RC Bike – First Look
2010 Ducati SportClassic GT1000 motorcycle review @ Top Speed
Canyon Stan's Ducati 749 Site
MotoGP: Ducati Corse's New "Junior Team " Strategy
Ducati