2014 Kawasaki KLR 650
DESCRIPTION:
2014 Kawasaki KLR 650 – The Kawasaki KLR650 is around for quite some time now, as it made its debut back in 1987. Since then the motorcycle has been constantly upgraded and the new KLR 650 Edition has all it needs to compete with success against its rivals.
Its relatively affordable price, versatility and tough construction make it the first choice for many adventure-loving riders, as it can deal great both on and off the road.
At the heart of the motorcycle lies a 651cc, four-stroke, DOHC, four-valve single engine which is linked to a five speed transmission.
Among the comfort features offered by the Kawasaki KLR 650 New Edition you'll find a new multi-contour seat and dimpled seat cover, a larger fairing, a frame-mounted instrument panel and 17 amps for the alternator outpout.
Precious few dual purpose motorcycles can take a rider nearly anywhere they wish to go on and off-road, only one can do it all with acceptable comfort levels, all year long, without breaking the bank. That legendary motorcycle is the Kawasaki KLR650, a tough lightweight adventure bike that might just share some DNA with pack mules and mountain goats. Now, it's better than ever.
Updated with new higher-rate suspension springs and firmer rebound damping, the dependable KLR now offers even more composure and reduced fork dive when ridden aggressively on twisty backroads. It also offers improved bottoming resistance when ridden over rough terrain. A new seat is narrower in the front for an easier reach to the ground, and wider through the rear seating area to enhance rider maneuverability, and boost long-range comfort.
Attractive new graphics and additional color offerings also help set the updated 2014.5 model apart from its predecessors. It all adds-up to produce a more capable adventure partner, whatever the road.
KLR's hearty single-cylinder, 651cc, four-stroke engine provides ample torque and horsepower to propel this globe-trotting explorer down almost any road or trail, and its healthy low-end grunt and linear throttle response maximize traction regardless of the terrain, so everything from exploring the outback to threading through rush-hour traffic can be handled with the same high level of proficiency.
• Ultimate on- and off-road adventure motorcycle is an annual best-seller
• Durable 651cc single-cylinder engine produces smooth, user-friendly power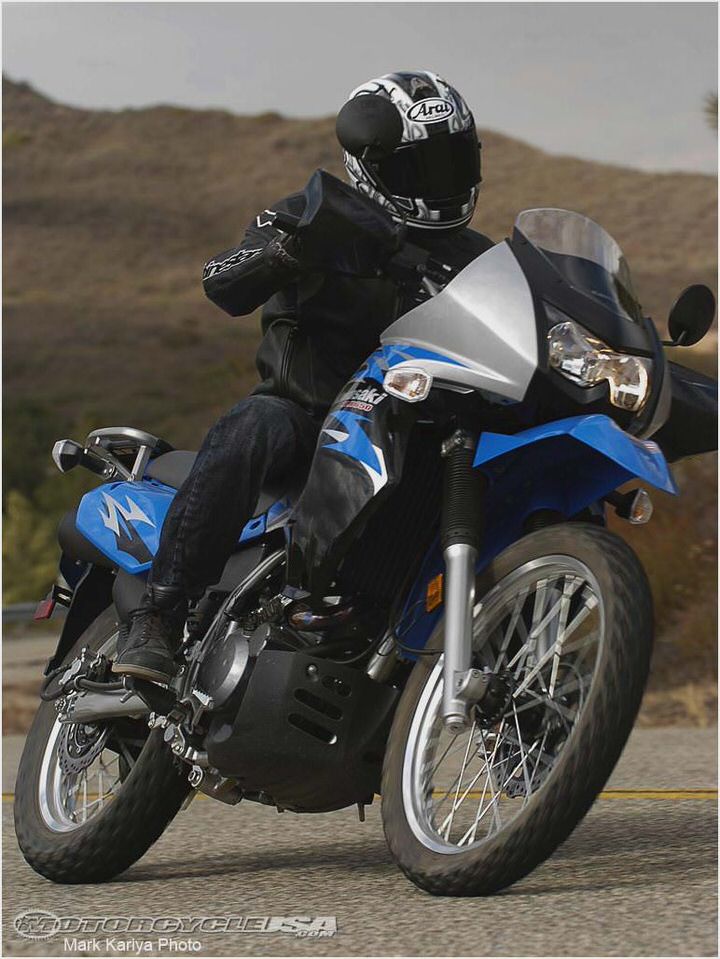 • NEW Front and rear suspension springs and rebound damping provide a more stable platform
• NEW Multi-contour seat and dimpled seat cover enhance both maneuverability and comfort
• Comfortable wind protection and 6.1-gallon fuel tank allow for long-range adventure touring
• Composite rear cargo rack provides plenty of space for luggage
• 41mm telescopic fork supplies great on and off-road performance
• Adjustable Uni-Trak® rear suspension offers plenty of travel and a smooth, controlled ride
• Twin-piston front disc brake and single-piston rear disc brake furnish excellent stopping power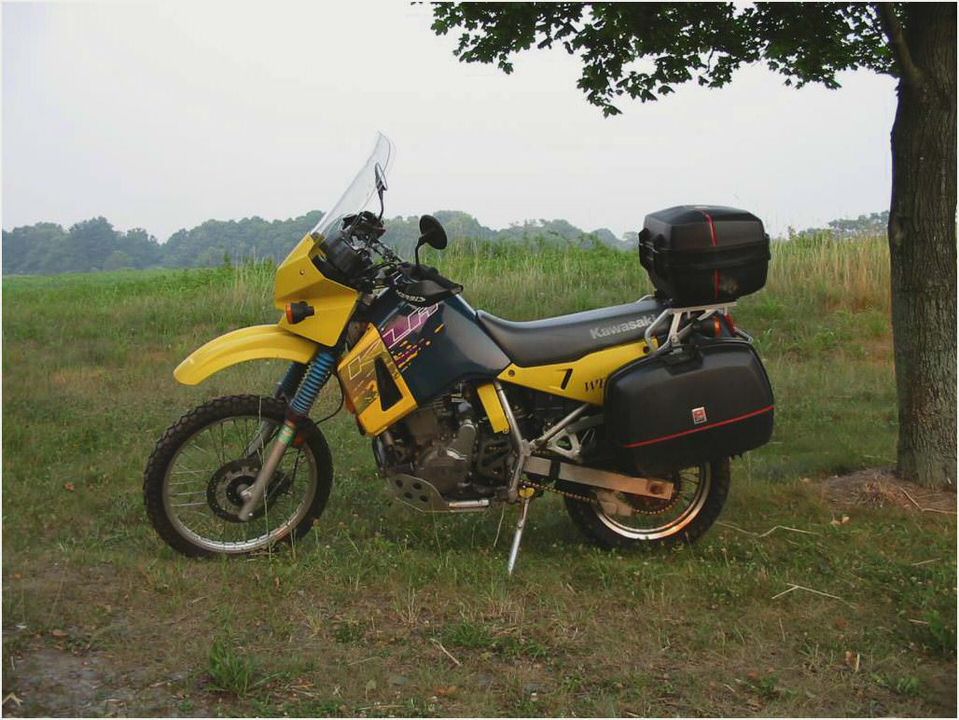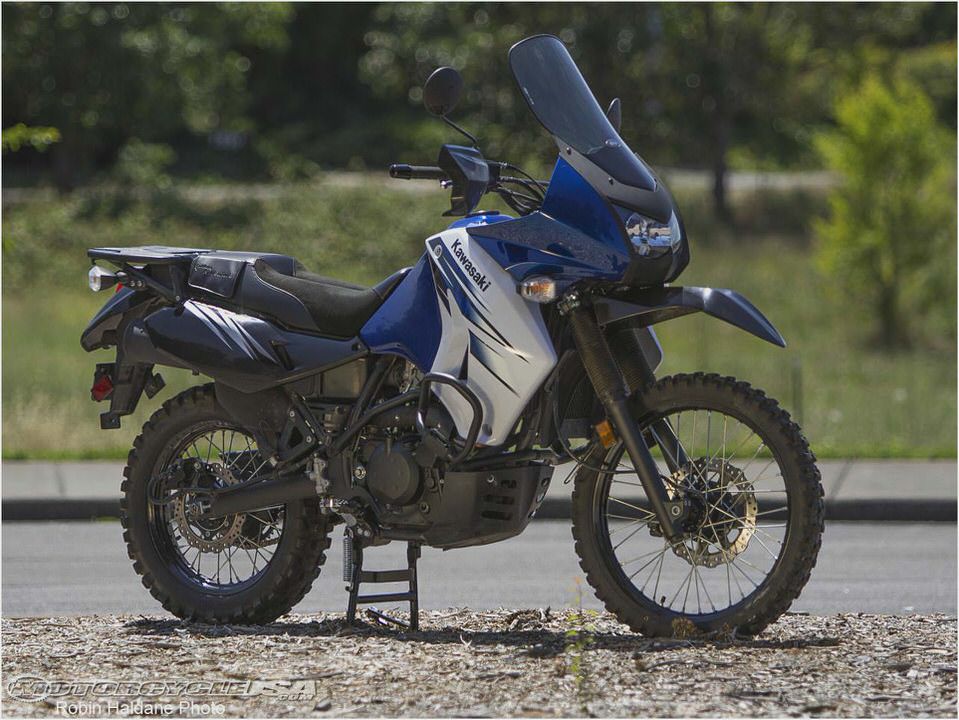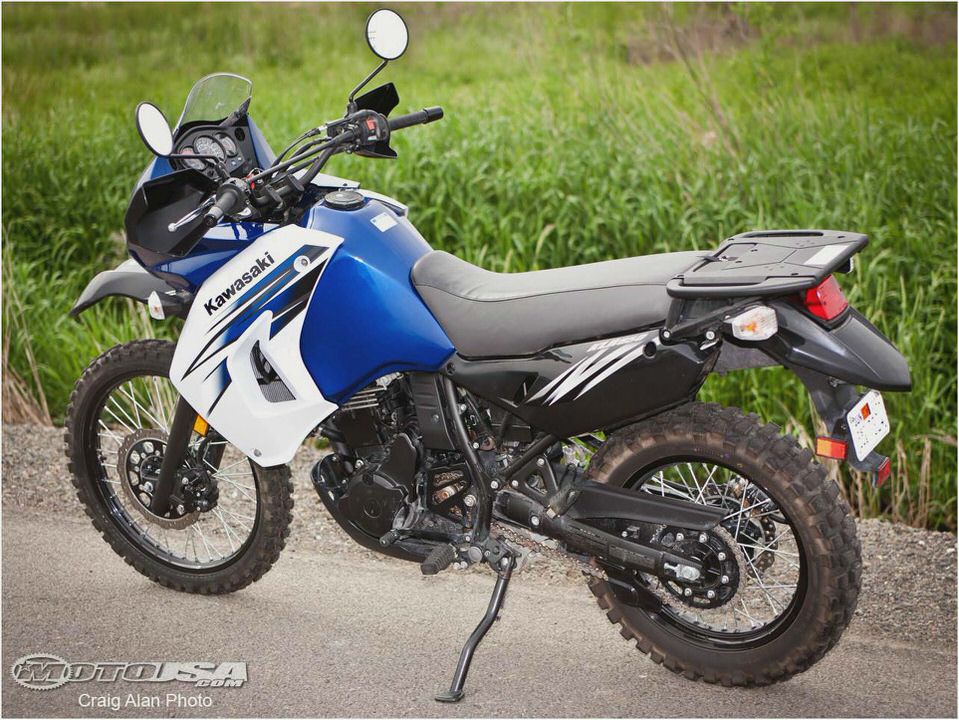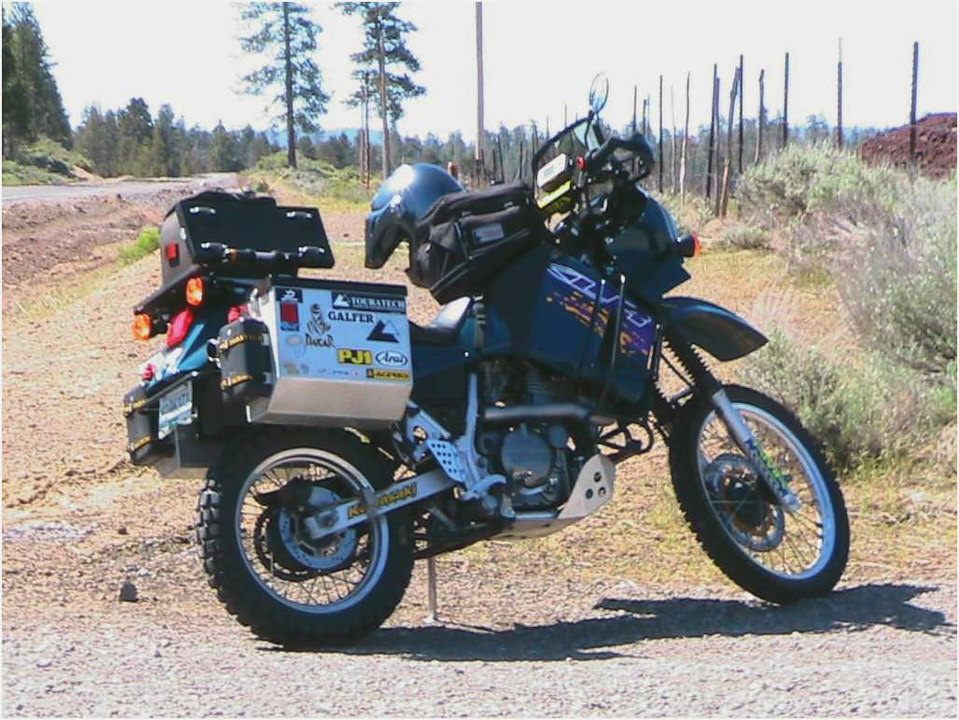 First Ride: Kawasaki Versys 1000 review – Kawasaki Versys 1000 review…
The GPz750 Modification FAQ
Kawasaki Z1300 Kz1300 Motorcycle Parts Ave.
2006 Kawasaki KLX 125L – Used 2006 KLX 125 L at Motorcyclist Magazine
Honda to Produce V-Four 1000cc MotoGP Production Racer For Sale in 2014