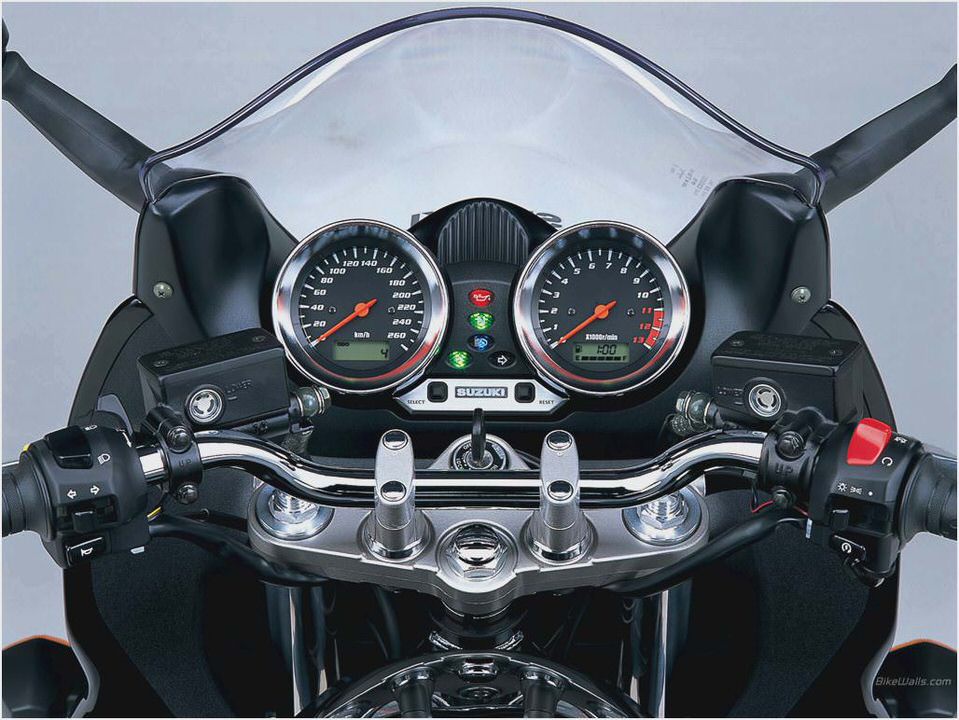 A REAL-WORLD MUSCLE MACHINE
Take to the open roads on the new Bandit 1200S and by the first bend you'll be hooked. Descended from one of the most successuful powerplants in history, the big bore 4-stroke, 4-cylinder inline, DOHC air/oil-cooled engine rewards you with a monstrous amount of torque and an enormous powerband. Developed through extensive wind tunnel testing to improve the rider and passenger's wind protection, the all-new front fairing is home to a taller screen, vertically stacked headlights and enhanced instrument panel.
The high-rigidity tubular steel frame, new spiral-spoke rims and advanced suspension systems offer a superb combination of precise handling, solid stability and comfort for all-day riding.
The Bandit 1200S takes sleek to a whole new level, with its bold look now featuring a 20mm height-adustable rider's seat that blends smoothly with the class-leading 20 litre fuel tank for extended touring.
And to cap off the improved styling there's polished engine fins, ignition, clutch and starter covers. Outstanding performance, pinpoint manoeuvrability and enhanced aerodynamics combine to give the rider total balance. Make the road your home with the sporty and stylish 2006 Bandit 1200S.
Features
The 1,157cc Bandit engine delivers smooth, responsive torque across the rpm range, from just off idle all the way to redline.
All-new front fairing for the Bandit 1200S was developed in a wind tunnel to enhance wind protection for both the rider and a passenger, despite a more compact size. The fairing carries distinctive, vertically stacked dual headlights, a line-beam 55W H7 halogen low beam and a multi-reflector 55W H7 halogen high beam.
New, 30mm-shorter fuel tank (580 mm) reduces the reach from the seat to the handlebars yet holds a class-leading 20 litres for extended touring range.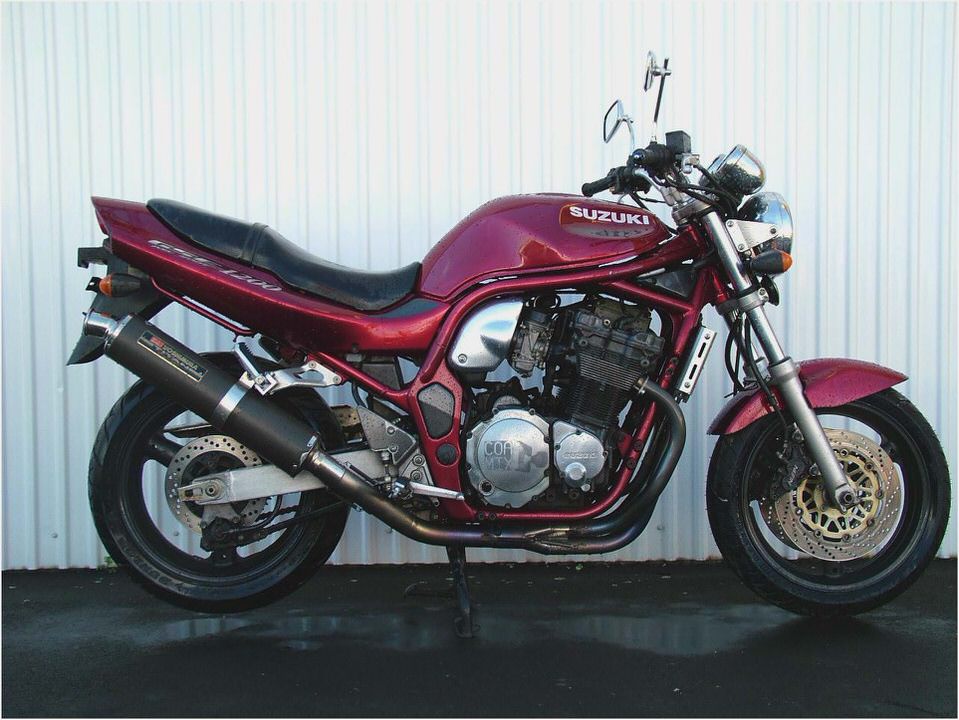 The seat itself is 25mm narrower with sleek frame side covers tucked in to match, and seat height is adjustable from 785mm to 805mm. The combination of a narrower seat and adjustable seat height makes it easier for riders of varying heights to place their feet firmly on the pavement when stopped.
New aluminum-alloy swingarm is 45mm longer for 2006, with larger extruded pentagon-section arms and a cast pivot section featuring a wider cross brace.
Distinctive new taillight and clear turn signal lenses, over amber bulbs
Enhanced instrument packages, including an analogue tachometer with digital LCD speedometer, fuel gauge and clock. LED indicators for turn signal, neutral, high-beam and oil-pressure are maintenance-free. When the ignition switch is first turned on, the LCD speedometer displays GSF, the Bandit's model designation.
* Suggested retail price. AUD including GST. On-road costs are additional.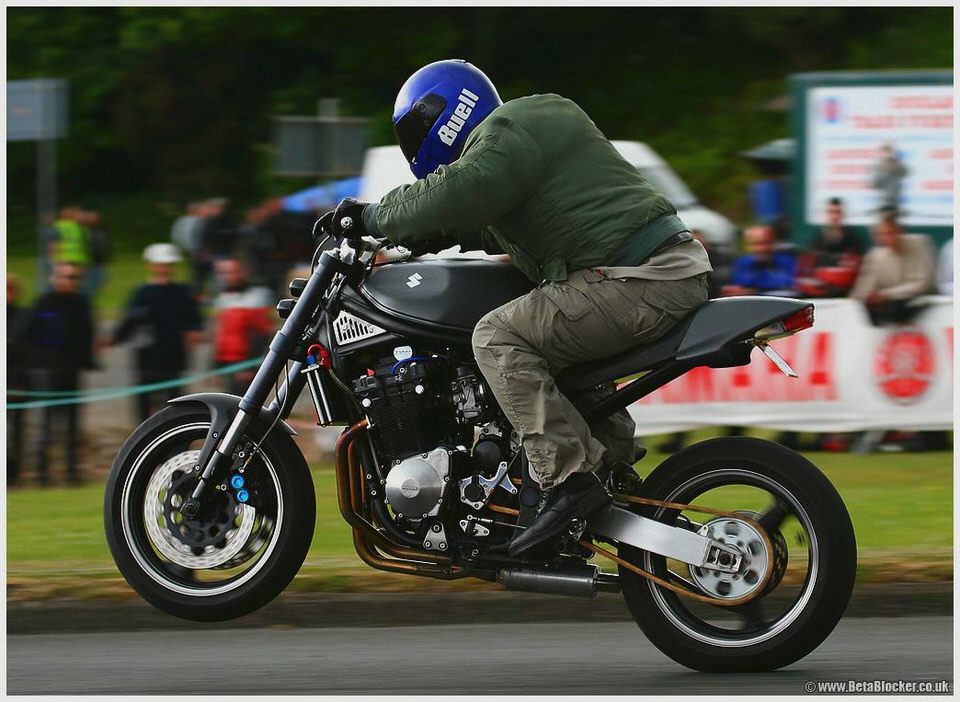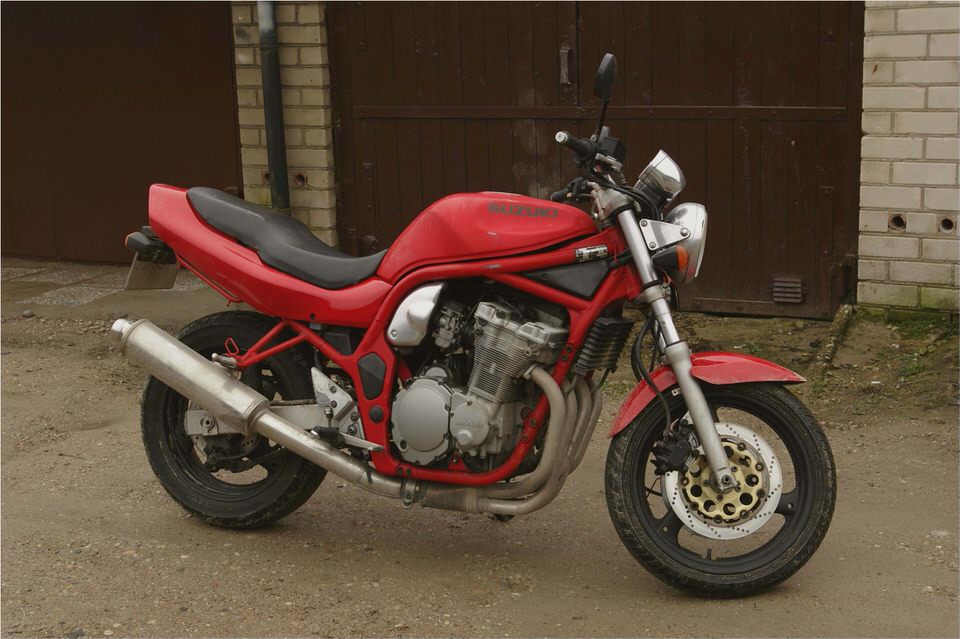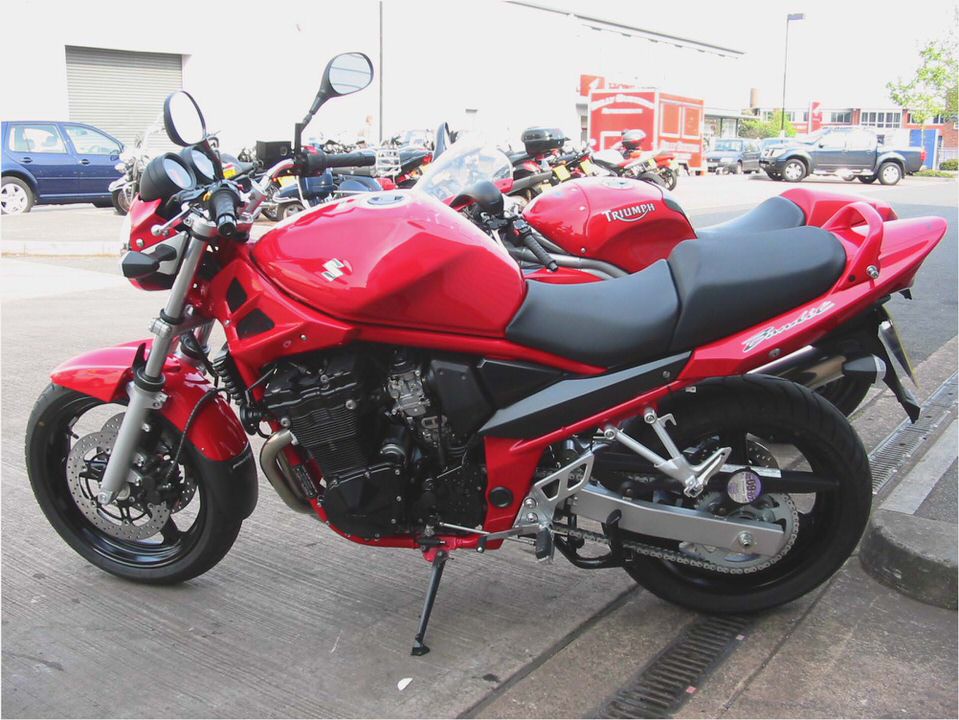 Suzuki Motorcycles fine, reliable and durable
Suzuki GSF400 custom Italian Retrofighter – Moto Rivista
Suzuki Announces Some 2011 Models Sport Rider
Sérgio Teixeira's Suzuki GSX 750 – "Saudade" Pipeburn.com
Parabellum Suzuki DR650SE Windshield (1997- )