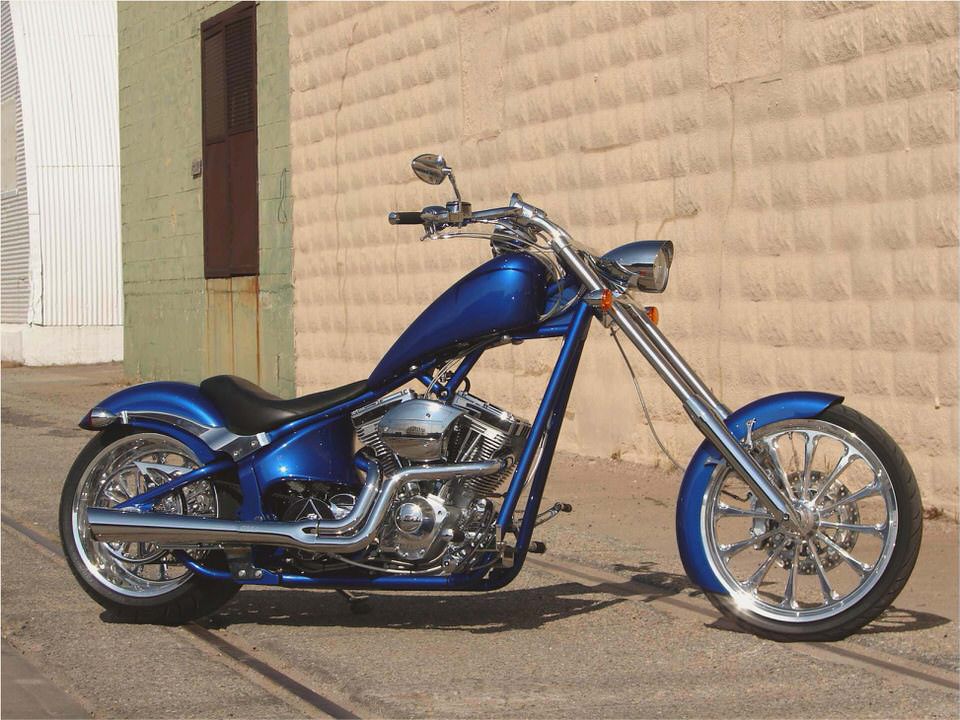 Big Dog Motorcycles Introduces 2010 Chopper
Big Dog Motorcycles  introduced its lowest-priced bike to date at the recent Indianapolis Dealer Expo. With the 2010 Big Dog Chopper, the Wichita-based manufacturer gets back to basics, building a chopper reminiscent of the bikes upon which the company earned its reputation. Based on its popular chopper-style platform, the newest Big Dog lists in the $21,000 range and is scheduled for production in May, 2010.
Big Dog Motorcycles realizes in order to stay in the game, price points had to come down. Introducing the 2010 Big Dog Chopper, it's lowest-priced offering to date.
"We are excited to participate in this price range with an uncompromised motorcycle of this caliber," said Sheldon Coleman, founder and CEO of Big Dog Motorcycles. "The new Big Dog Chopper is loaded with high-quality components and performance specifications, and will appeal to a wide range of riders. Our dealers are very enthusiastic about this strategy."
The 2010 Big Dog Chopper will be powered by a 111 cubic-inch SS engine mated to a Baker six speed transmission. In true BDM form it will be long in front, with a 42 degree rake, and stout out back courtesy of its 250mm rear tire. The rear will also feature new suspension.

The Chopper will still have plenty of high-end appeal with chrome handlebar and forward foot controls, sharp-looking machined aluminum wheels, and a new handlebar array. Initial photos show the Big Dog Chopper with a monochromatic paint scheme on the frame, swingarm, oil and gas tanks and fenders.
"The new Chopper is agile to ride, lightning-quick off the line and will come from the factory with Big Dog's legendary bike-show paint and a wide selection of custom graphics. With acceleration from 0 – 60 in 3.9 seconds and 42 mpg, this bike is amazing," continued Coleman.
Big Dog's 2009 Coyote was the company's previous lowest priced offering at $23,900. But the current recession has hit the factory-custom production houses hard and BDM realizes price points have to come down in order to survive. Big Dog, who has been the leader of this market segment with more than 25,000 motorcycles sold over the last 15 years, recently hired the investment banking firm of William Blair Company to help the company merge, partner or sale.
In the meantime, it hopes to secure a few sales by rolling over its 2009 lineup of five Pro-Street motorcycles and two chopper style bikes in addition to introducing its new base Chopper motorcycle.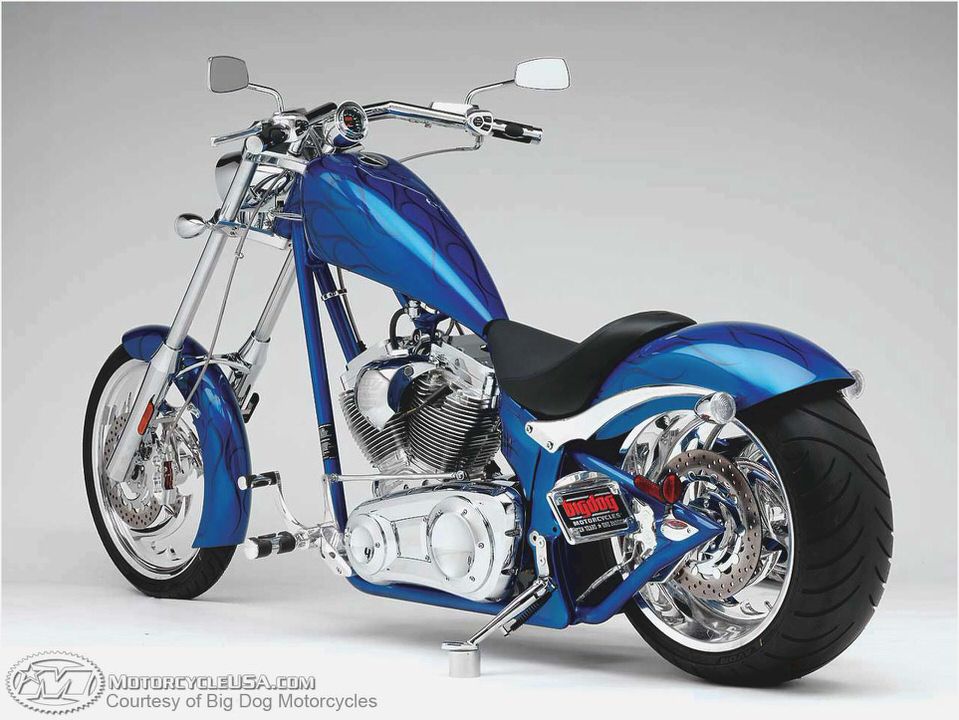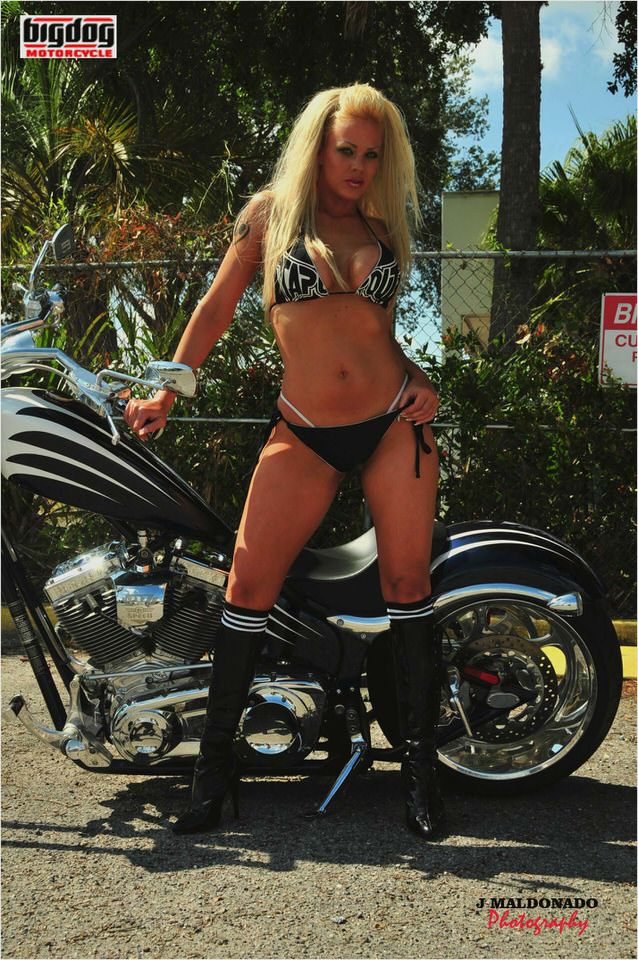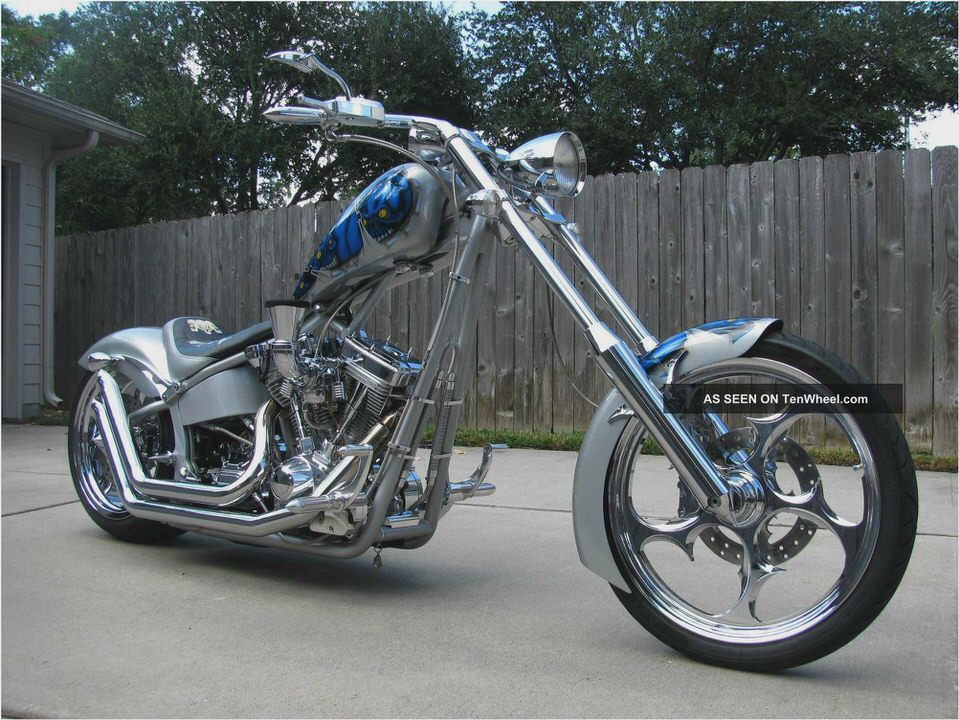 Temecula Police K9 Teams
Riding Impression: 2009 Big Dog Pitbull: You can spend way more money…
Bearclaw Kennels: Presa Canarios Dog and Puppies Breeder
Big Dog Motorcycles 2009 Wolf Thunder Press
Toyota FJ Cruiser – A Big Dog AboutThatCar.com