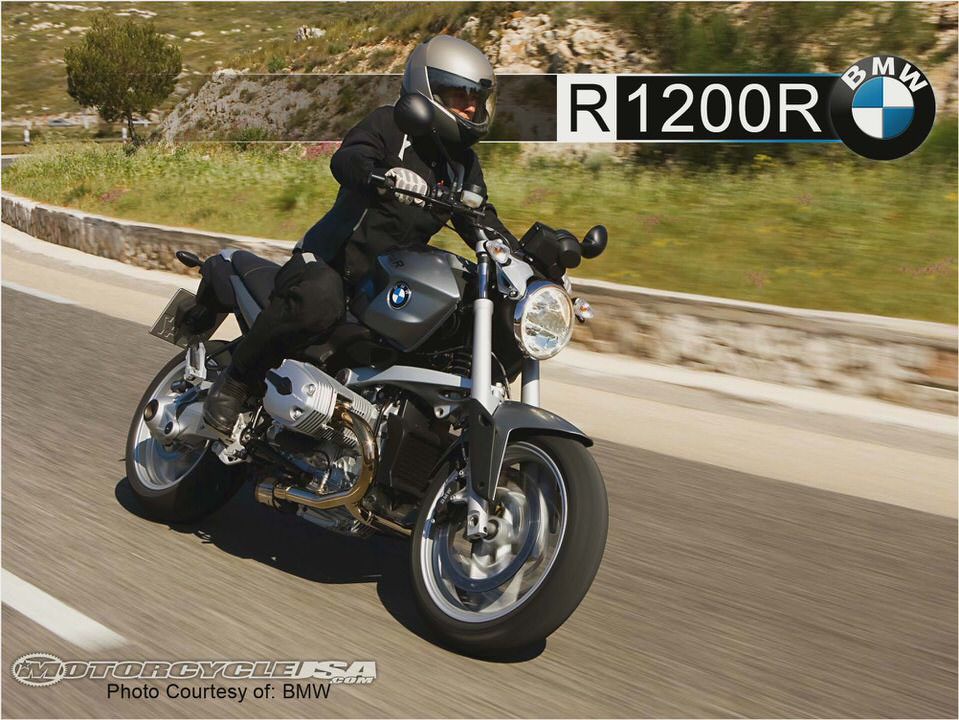 BMW R1200R Motorbike Review
We review the BMW R1200R motorbike, both new and used models.
It took BMW a long time to finally get around to building a four-cylinder motorbike. Up until then, its trademark flat-twin was the engine of choice, a layout it has been building since before World War II.
For many would-be BMW motorcycle owners out there, the flat-twin is still the way to go. That's why it's still produced right alongside BMW's more modern designs and why the flat-twin continues to fill showrooms and bike buyers' wish-lists.
BMW now builds a variety of motorbikes that use the flat-twin, including the luxo-tourer R1200RT and the barking mad (but fun) R1200GS. But it's the cooking model we're talking about here: the R1200R, a no-nonsense, do-it-all bike that still manages to be an entertaining piece of equipment.
BMW R1200R Road Test
The big, torquey twin-cylinder engine makes riding the BMW R1200R a pretty relaxed procedure. For all that, though, it can get up and boogie when you twist the grip all the way around. That's because it's also very flexible and those big 600cc cylinders can really hammer you along if that's the mood you're in.
The seat is comfortable for long trips and the engine does it so easy that it just lopes along for hour after hour.
Fuel consumption is surprisingly good and there's standard kit like anti-lock brakes and heated hand-grips. Suspension is BMW's clever front end that separates braking and steering forces for superb stability and hassle-free stopping; the rear just as good with a single-sided set-up that gets around the old problems of shaft-drive. Ride quality is terrific and with optional panniers and screens, the R1200R can cover huge leaps in a single bound.
Buying a Used BMW R1200R
Try to find a bike with all the optional gear fitted (particularly the panniers) as these will be great selling points in the future. The panniers are good to use, breaking with pannier tradition by not leaking or falling off halfway home. The engine is easy to service at home, but make sure there's some form of record of what's been done. The gearbox and diff oil should be changed every 30,000km.
The flat-twin has been known to use a little oil between changes, but it's nothing to worry about and is quite normal. Strangely, some examples do it, others don't. The engine can also sound a bit clattery for the first seconds of a cold start-up, but it should quieten down immediately. Because there's so much electrical equipment on board, the R1200R can be hard on batteries, so frequent running is better than long periods left standing.
But since it's such a handy thing, that's no hardship.
BMW R1200R – The Final Verdict
+ Long legged and comfy
+ ABS brakes are brilliant
+ Beaut luggage
– Heavy and tall for some riders
– Expensive (but still good value)
BMW R1200R Specifications
BMW G 650 X MANUAL Pdf Download.
Bmw Motorcycle Repair – Workshop Manuals
Bonhams : 1956 BMW 590cc R60
BMW K75 Low to High Seat Conversion – webBikeWorld
BMW celebrates 75 years of building roadsters – Autoblog