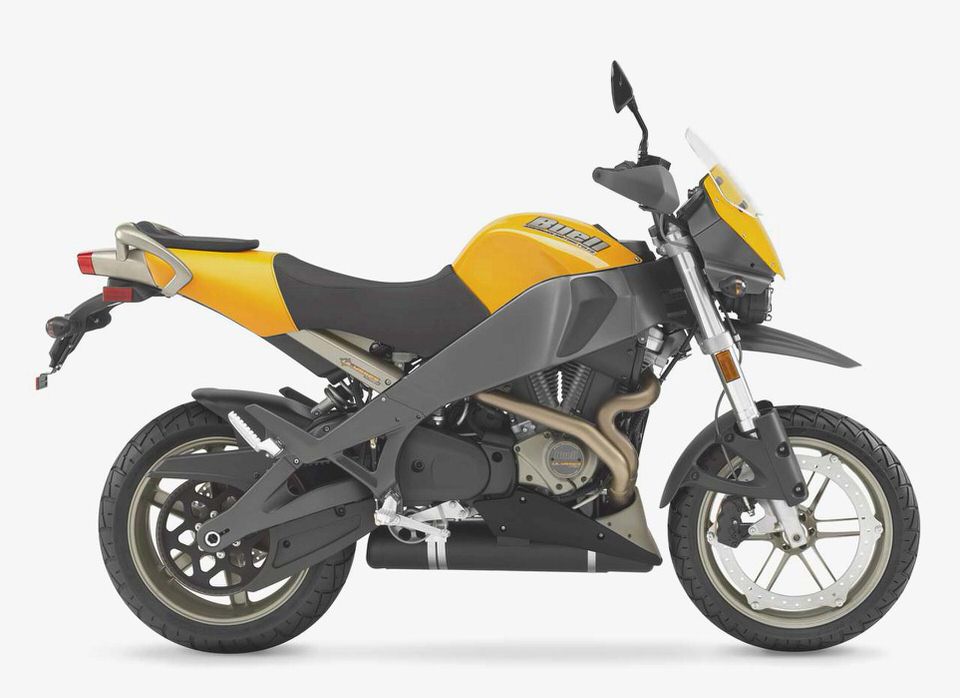 0604_hrbp_+11_z+buell_xb12x_ulysses_dirtbike+left_side.jpg
When I got the call from Kaisler to test Buell's new Ulysses, I was salivating. All Buells are machines built for delinquents to some extent or another, and this one comes with long travel suspension and semi-knobby tires. Frank actually requested that I get a shot of it bursting through a hedge row somewhere. After all, this is the first even remotely dirt-intended bike from Buell, and the first since the Italian singles of the '70s for the greater H-D conglomerate.
Given its semi-dirt pedigree, we thought we'd stumbled across a full-on Buell SuperMoto (part road, part dirt racing, think Superbikers of the '80s) machine. Well, not quite.
While far better on an unpaved road than a pure street bike, the Ulysses still has many of the traits that make a street bike so unsuited for life off-road: relatively high weight, tall gearing, and a very limited steering range. An average off-road machine is about 250 pounds, a heavy one more like 325; the Ulysses tops the scales at about 425 (claimed dry weight) so you can see how that might affect maneuverability.
In first gear, redline is reached somewhere past 50mph, which is pretty fast in the dirt. In a perfect world, the Ulysses would have a different gearbox from the other Buells with a short first (and maybe second) gear, but in this world even dropping the gearing a tooth or two would help its off-road aptitude. One last thing the Ulysses could use to help it in a traction-challenged environment is a bit more lock-to-lock steering travel.
This could be achieved with a slight stretch to the neck of the frame. However, with the frame pulling double duty as the fuel repository, (and the relatively modest numbers Buell motorcycles sell in) that also seems like an unlikely modification.
Still, you can go places on this Buell that you would be reluctant to try on any other Buell or Harley. With the tires aired down to 20ish pounds, we tackled some pretty stout hillclimbs and gnarly terrain on the Ulysses. In fact, the tires were one of the high points of the machine, providing great traction on dirt or street.
The semi-dirt-style footpegs were another high point, being extremely grippy even in interesting terrain. Certainly, in the right hands, it is a capable machine when the road ends and trail begins, but we were never terribly confident on anything more challenging than a fire road.
As a street-based hooligan bike, our hopes were fully realized, as the modifications to the standard Buell chassis needed to make the machine worthy of off-road travel are the same sort of mods that make for fun times in an urban setting. Buell's Lightning has been lauded in the past for its own semi-dirt track stance, and the same is doubly true of the Ulysses' sit-up-tall riding position, with the wide bars offering all kinds of leverage over the machine.
Add to that longer travel suspension than the other Buells, and most any challenge a urban or suburban environment can toss at you is dispatched without a second thought. Getting over any sort of linear obstacle (curb, fallen sapling, stray animal) is as easy as lofting the front end and letting the rear suspension take it on the chin. Maybe that doesn't sound easy to you, but believe me, if you ever wanted a perfect bike to practice wheelies on, this is it.
The same goes for little dirt or grass shortcuts, riding in the rain, and all sorts of other things that would be unwise on your dresser or chopper.
While the urban realities of the Ulysses came as no surprise, it was its utility as a mile-eating touring bike that really knocked our socks off. When I picked it up, I was surprised to see it outfitted with the optional hard saddlebags and top box (MSRP $999.95). It was a side to the tall Buell we hadn't even considered.
Granted it is competing in the marketplace with other porky street bikes in dirt bike clothing (like BMW's perennial GS) in the Adventure-Touring segment.
For one used to thinking of FL's and Heritage Softails as touring machines, the Ulysses looks positively naked with just a small fairing and windshield for protection. In reality, the dirtbike-inspired 'bark-busters' and sportbike-style frame guards, offer a bit of wind protection, and the smallish 'shield does a good job of keeping the wind off of the rider at most speeds. If you're in need of a little more, there is a taller version available.
The saddlebags make real touring bikes look bad. They have huge amounts of storage capacity, plus they are easily detachable, and become easily toted luggage to take up to your hotel room, or into your tent. They are lockable both to the bike and to unauthorized entries.
The only bad thing I have to say about the bags is that the torquey bike wheelies are even easier with packed bags attached. Remember, it's all about throttle control on a Buell. Even without the bags attached, the 'triple tail' makes for a variety of uses as backrest, or a front- or rear-facing luggage rack over the rear seat or behind it.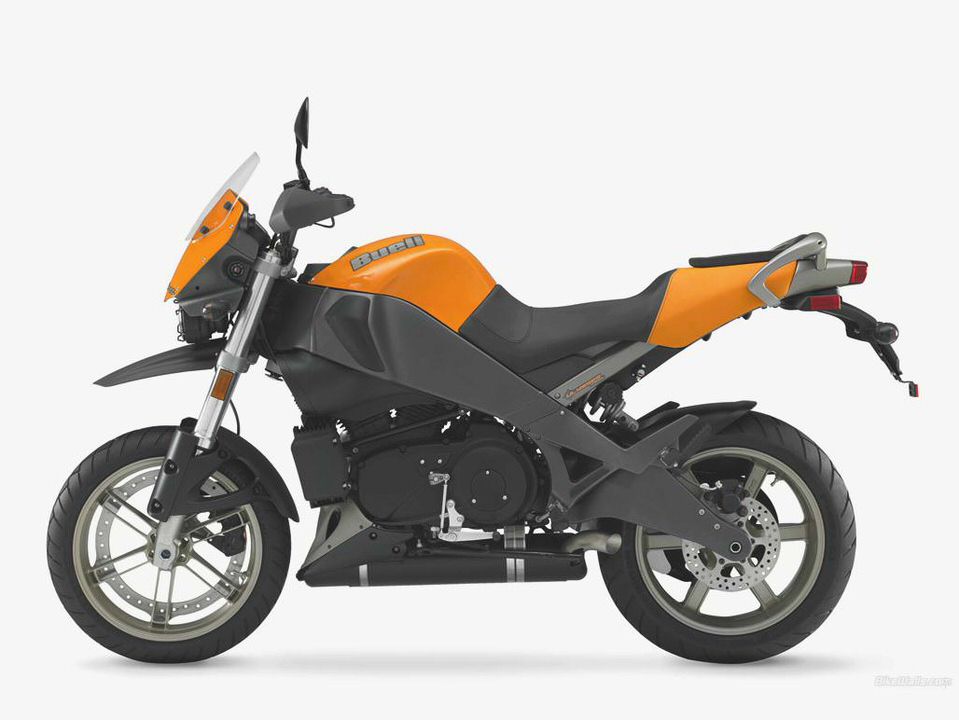 Not only is the TT a good mounting surface, it's also an attachment point with slots for bungee hooks.
And its tour-worthiness doesn't end there. Passenger accommodations are close to what's offered on a full-boat dresser on a bike that weighs roughly half. There are a pair of DC outlets as well, one on the dash that could power a GPS or DVD player (preferably not while riding) and one under the seat that could be charging your cell phone while cruising down the highway.
Buell's rubber mounting is super smooth at all touring speeds, and the relaxed riding position all make for miles that fly by under the tires.
Aside from all the specialist things this bike can do and however useful it can be exploring the outer reaches of civilization (or the inner reaches of the city), it's just a fun sporty bike to ride. Like all of the current generation of 1203cc Buells, it's fast, quick steering, and eats corners alive. It has a new gearbox for '06 that shifts like nothing you've ever ridden before (think 'click,' not 'clunk'). The front brakes are phenomenal, providing tons of controllable power.
The rears are far less powerful, but work decently in low traction situations where less power is typically a good thing.
It's not quite the sport machine the other Buells are, mostly due to height. It feels odd to corner a bike as hard as this one will put up with and be leaned over soooo far. And the seat is in its own orbit around the planet. Our test unit was outfitted with the optional short saddle (MSRP $219.95) and it was quite tall enough. I wouldn't consider the tall saddle, and I'm six-feet tall!
All that said, it's probably the finest Buell I've ever ridden. Yea, it's that good.
Okay, the brightly-colored tall thing isn't going to be every Harley guys' cup of tea. But, let's face it; there are a lot of custom owners/builders who are closet dirt bike guys, or those of us (like myself) who got their first taste of two-wheeled fury on a mini bike in an off-road setting. It does so many things well that it could find a home in many garages for a variety of reasons or purposes.
As a second bike, it could fill a number of roles: lightweight touring bike, bad weather machine, something to scoot around town on, mount for adventurous trips into parts unknown, or just a way to get back in touch with your inner dirt bike guy. Or maybe as an alternative to your stretched-out suicide-shifter rigid with 20-inch apes.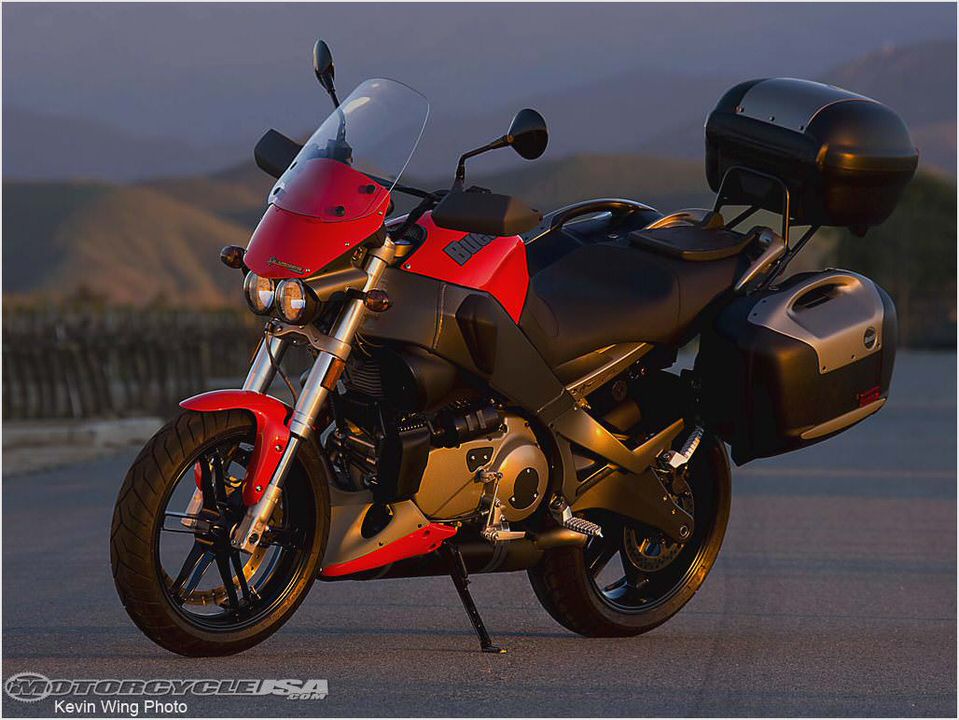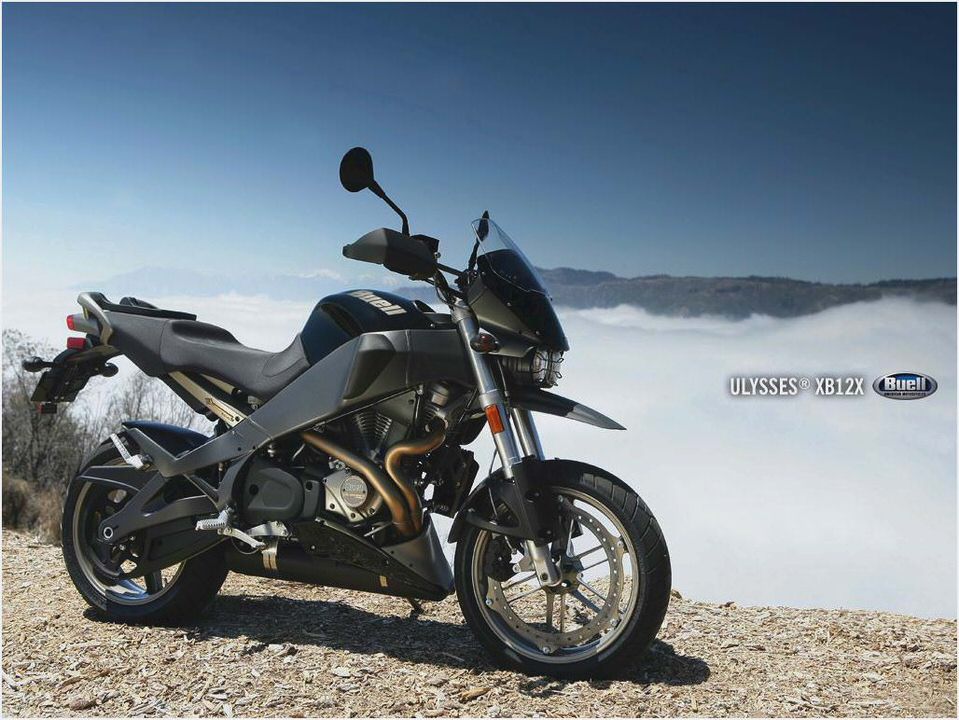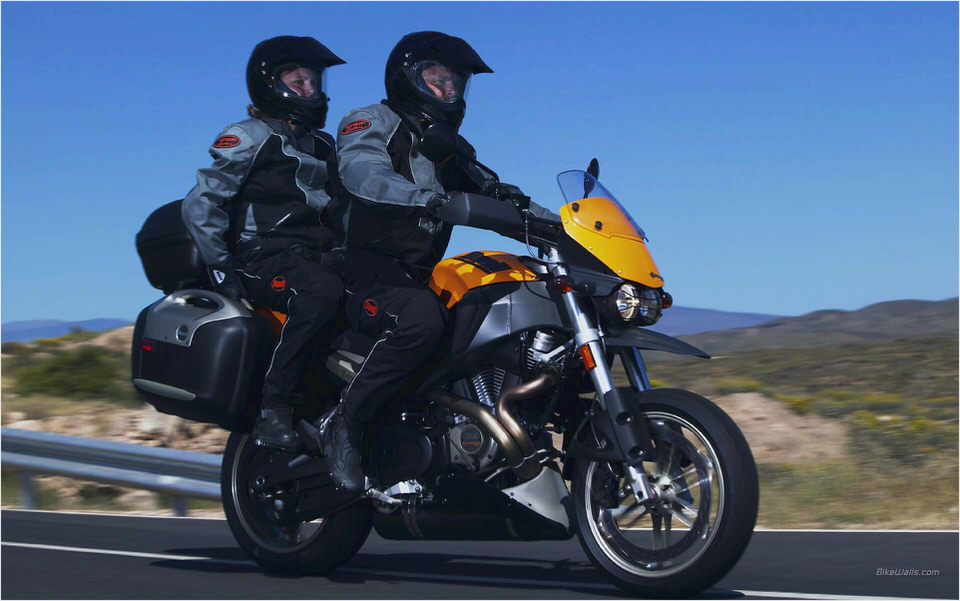 2006 BUELL ULYSSES XB12X for sale on 2040motos
Buell Forum What are the differences between XB12s and XB12Ss long?
Buell Engine Specs eHow
Buell Motorcycle Test Drive Review
RSRacecraft To Race EBR 1190RS In 2013 AMA Pro Superbike Championship