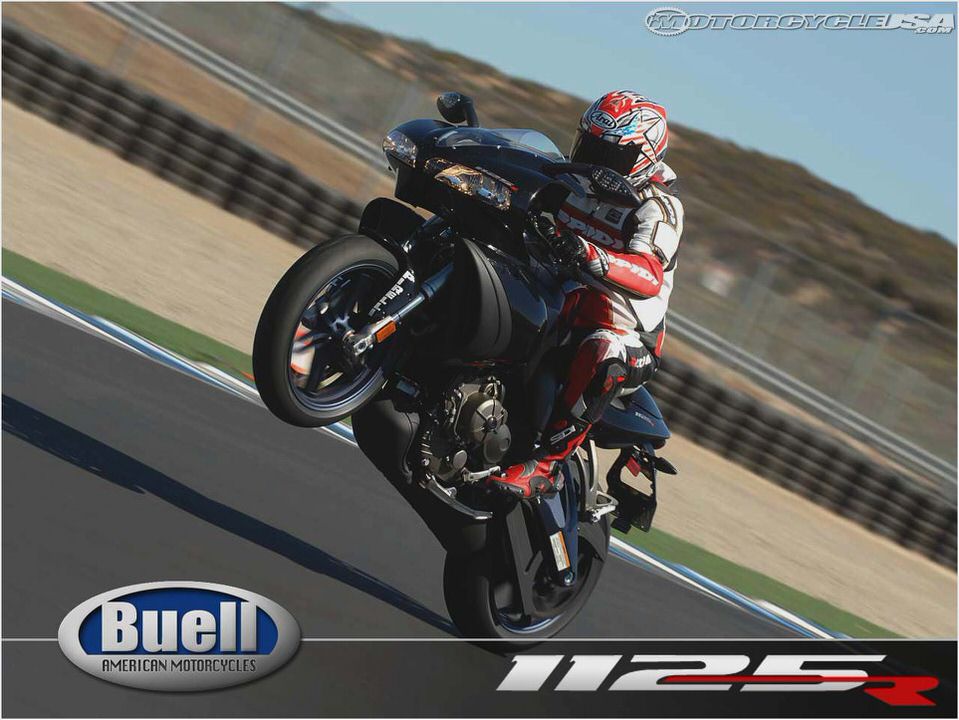 Buell Sport 1125R
Cool Motorcycles reviews Buell Sport 1125R
Buell-Sport-1125R-Front-Right
Designed for the rider, the Buell® 1125R® model combines performance you would expect in a sportbike – power, precision and agility – with the character, attitude and exotic styling to stand out from the pack. With its V-twin engine architecture, it delivers raw one-of-a-kind sound and performance, offering customers liquid-cooling technology and proven world-class handling in an exciting innovative package.
Buell-Sport-1125R-Right
Buell Intuitive Response Chassis (IRC)
The Buell chassis is the stiffest ever offered by Buell and its rigidity is aided by the engine, which is a stressed member of the frame.
Frame assembly is 10 pounds lighter than previous designs.
5.3-gallon fuel capacity, fuel-in-the-frame
Inside frame construction includes air flow channels for heat dispersion and efficient airflow.
Cast aluminum swingarm has been tuned for stiffness and placed with an optimal pivot point.
The swingarm features slider-bobbins for increased protection and easy use of a rear stand.
47 mm inverted fork tubes are secured in rigid triple clamps to complete the package.
Front Suspension
The fully adjustable 43 mm Showa® inverted fork features a high performance damping cartridge that lets you adjust the setup for any situation. Whether it's at the track or the ride home, you can optimise the suspension for excellent feedback and razor sharp handling.
Rear Suspension
Fully adjustable, piggyback-style Showa® monoshock lets you fine tune the ride for your weight and riding style.
ZTL-2™ Front Brake
Buell-Sport-1125R-Front-Brake
Proven through multiple wins in AMA Pro Racing, the Buell Zero Torsional Load (ZTL-2™) front brake utilizes a 4-pad, 8-piston caliper and single 375 mm rotor. The caliper casting was optimized for clamp stiffness, yielding a more progressive and connected braking feel to the rider. New for 2010, the flycut ZTL-2™ logo adds a trick look to the caliper.
The rim-mounted design eliminates the need for load-bearing spokes or even a second disc, resulting in a front-end assembly that is significantly lighter than competitive designs.
Pirelli® Diablo Corsa III tires feature a three-zone compound for optimum street and track use.
Instrument Cluster with ODIS
Buell-Sport-1125R-Instrument-Panel
Compact yet easy to read, the instrument cluster is next-generation technology for Buell. Featuring ODIS (On-board Diagnostic Information System), it is cradled in a lightweight, magnesium module and features:
Gear position display as a scroll-to function.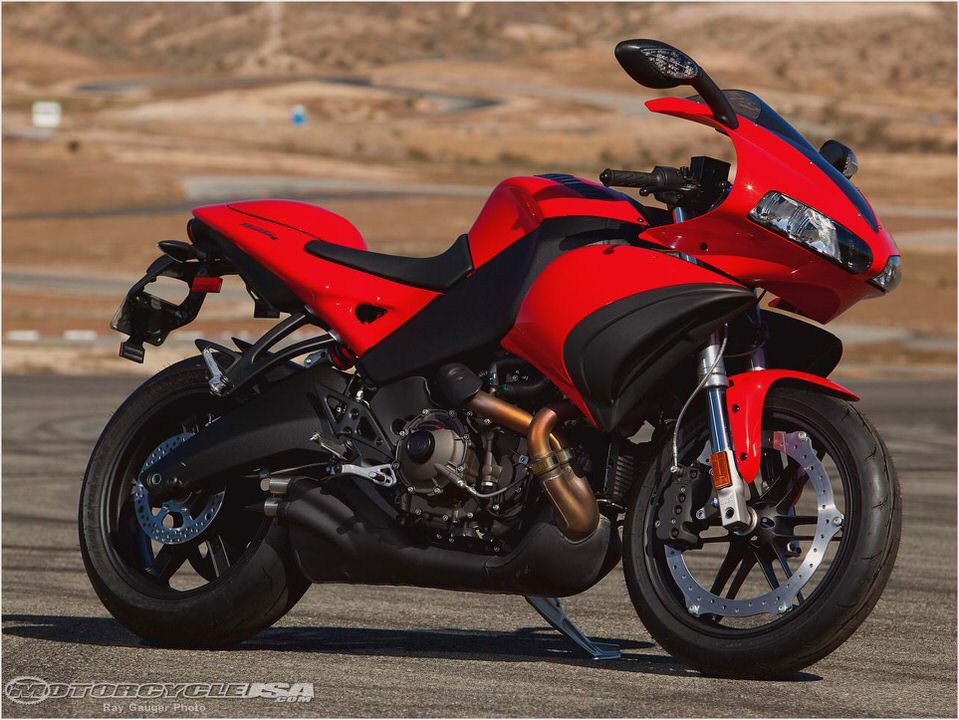 Analog tachometer with integrated shift light.
Digital speedometer on LED display.
ODIS service code display.
4-digit security system with ignition immobilizer.
Lap timer (records up to 99 lap times) and splits.
Ambient air temperature.
Coolant temperature.
Average and instantaneous fuel consumption.
Miles to next service display
Low fuel light (plus miles traveled on reserve).
Buell® 1125 cc Helicon™ Engine
Development of the Helicon™ engine was driven solely by our desire to achieve the perfect power delivery, regardless of displacement. 1125 cc presented itself as the solution to achieving this. Working with BRP Powertrain GmbH Co. KG, a premier manufacturer of high-performance engines, the result is a lightweight, fast-revving, big-bore, short-stroke engine with broad and seamless power, hitting 146 hp just before the 10,500 rpm redline.
But what makes this engine so addictive is the torque curve. It's virtually flat, topping out at a stunning 82 ft./lbs. And with only 8 ft./lbs. of variation along the entire powerband, you'll find that you're almost always in the right gear.
Helicon™ – Innovative Valve Train Design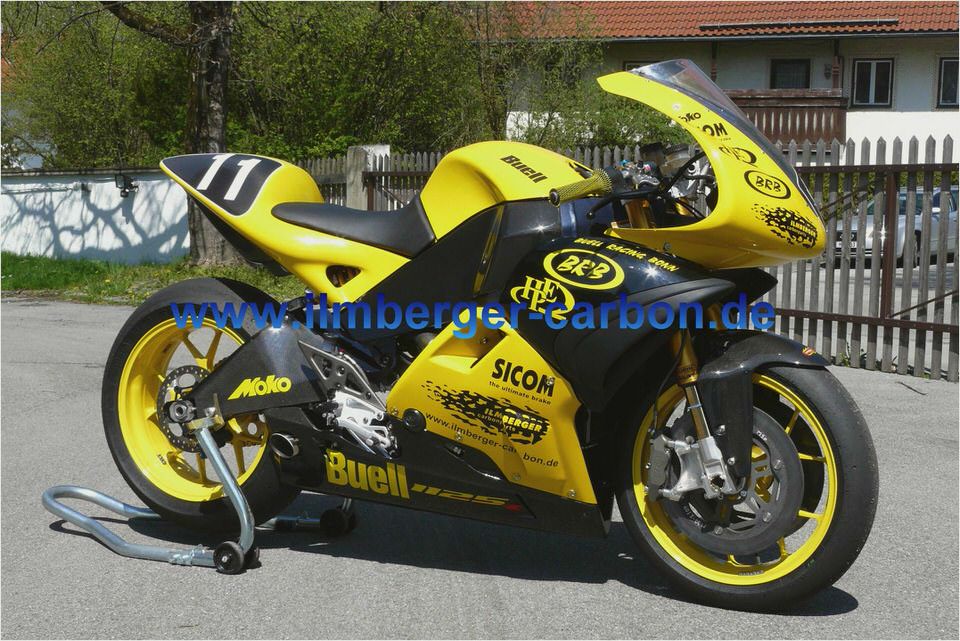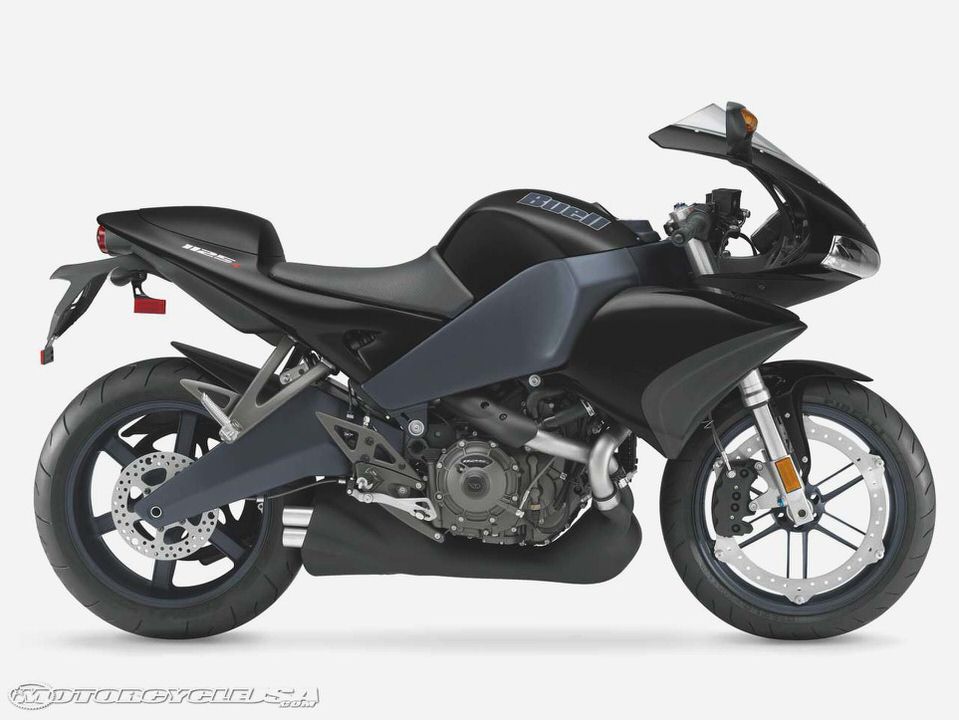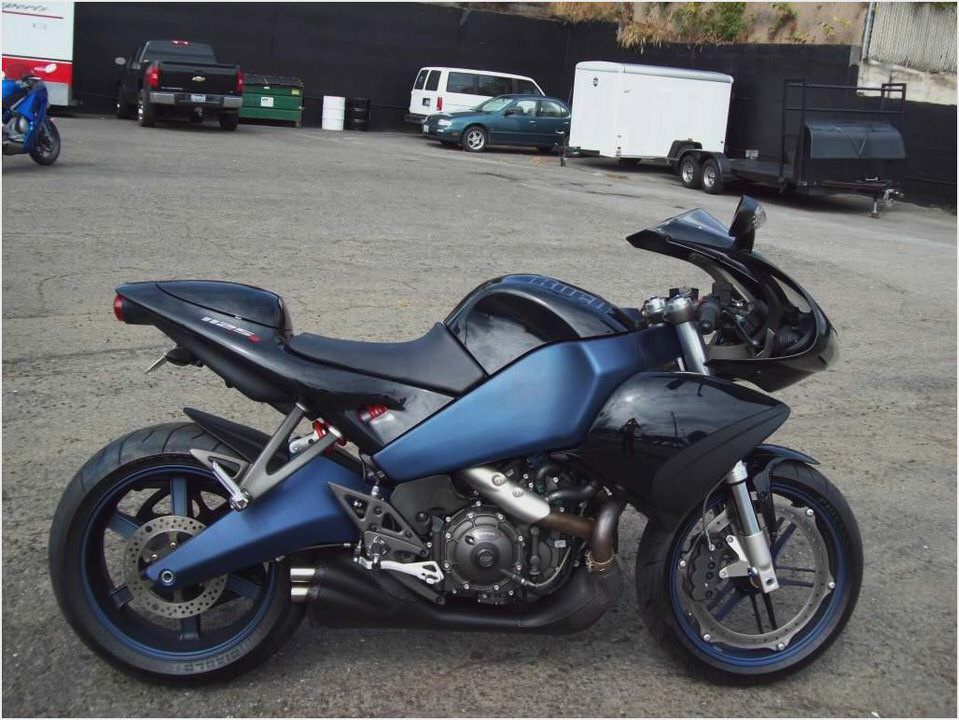 FastDates.com Pit Lane News – Motorcycle Roadracing and Sportbike News…
Firebolts, Lightnings and an XB-RR: Buells in Bakersfield –
MD Ride Review: 2007 Buell XB-12S Lightning …
Erik Buell Racing in search of good dealers: Exclusive Q&A with the man…
Buells Downunder View topic – Important! Buell 1125R Owners Take Note!