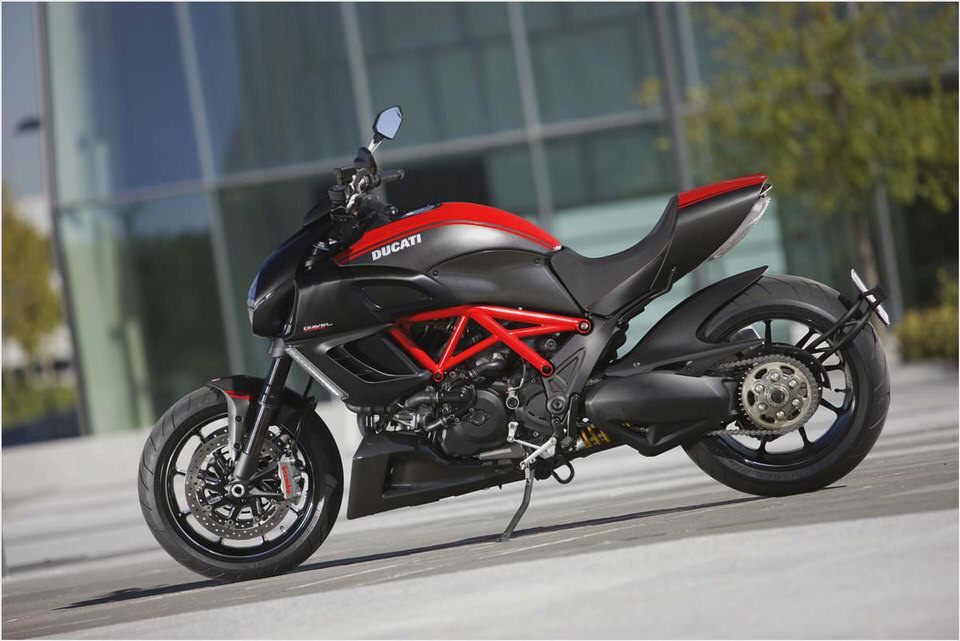 Ducati announces AMG partnership – and releases the 1200cc Diavel power cruiser
The 2011 Ducati Diavel power cruiser
Two very interesting pieces of news from Italian motorcycle marque Ducati this week. Firstly, a co-operative partnership and MotoGP sponsorship deal with Mercedes-AMG – demonstrating the dollar- and eyeball-pulling power of star recruit Valentino Rossi – and secondly, the wraps have come off one of the worst-kept secrets in the motorcycle industry, with the Ducati Diavel power-cruiser making its public debut.
The Diavel has got most Ducati fans stumped – it's a bizarre-looking musclebike/cruiser/street rod design that seems to fit somewhere in between the Ducati Streetfighter and the Yamaha V-MAX – and it mates a whopping 240-section fat back tire with a firmly performance-focused, quick-revving, 162-horsepower V-twin motor. It's the first step into a completely new market for Ducati, and its bold, brutish design is already causing fights among the faithful.
Ducati's new partnership with Mercedes-AMG
Ducati's number-crunchers must have known early on that any cash they threw at the signing of GP god Valentino Rossi would come back in spades. The Doctor is one of the most recognizable, dominant and popular figures in world sports right now, and everybody wants a piece of him – including, it would seem, Mercedes-Benz's performance tuning wing AMG.
It's not a straight dollars-for-stickers deal, however. Ducati has wrangled a joint-promotional deal in which the two companies will co-promote their high-performance vehicles and hopefully tap into each others' markets. First up will be a series of joint test-drive events in which AMG customers will be able to take the latest Ducatis out for a spin, and vice versa.
The 2011 Ducati Diavel
Like the upcoming ZX-10R from Kawasaki, the Diavel is another ambitious motorcycle that has been put on ice through the debilitating global financial meltdown, when there simply wasn't enough cash to go around for releasing radically new bikes. It's good to see that Ducati has weathered the storm in such fine shape as to release new bikes for 2011 – and it's even more encouraging to see they've taken a punt on something as far-out as this thing.
Ducati has never made anything resembling a cruiser before. not that the Diavel really looks much like a cruiser. It's longer and lower and fatter than the Streetfighter, it's a tiny bit more raked-out at the front, and it has a swept-back headlight cowl that's clearly meant to evoke the Suzuki M109 Boulevarde power-cruiser. In looks, it's probably best described as a stretched Monster with a bad attitude, all hunched shoulders and low-slung menace with a back-end that Sir Mix-A-Lot would rap about.
The design is full of nice touches – the trademark trellis frame, the fat header pipes curling down the bike's right flank, the split headlight, the angular bellypan. The seat unit is fat, stubby, short and beautifully clean, with its integrated LED taillights and indicators. The license plate holder curves up around the rear tire off the single-sided swingarm in the tradition of American show customs.
It's a great-looking bike in its own way, but it has immediately polarized the opinions of Ducati fans, many of whom believe Ducati has no business poking its nose into the cruiser market.
Whatever the Italians think they're up to, they're certainly doing it Ducati-style. The Diavel gets a rev-hungry 1200cc Testastretta L-twin engine, similar to the Testastretta Evoluzione that powers our beloved 1198 superbike .
In the Diavel, the engine's cam timing gets an overhaul to boost low-end torque – which is hardly an issue on the superbike, so the power cruiser should shunt along very nicely with its impressive 127.5Nm of torque. The clutch is wet, which will upset a few more Ducati fans, but then they always have the option of hanging a tambourine off the footpeg if they want that authentic box-full-of-spanner sound at idle.
In line with the new Multistrada, the Diavel features a ride-by-wire computer-controlled throttle and three distinct riding modes governing what you get when you open the throttle. Sport and Touring modes both deliver the full 162 horsepower at peak output, but the Touring mode softens off the power delivery for extra rideability. Granny mode is called Urban here, and restricts the meek to 100 horsepower so they can make it home from the coffee shop in safety if it starts to drizzle.
Speaking of safety, the riding modes also automatically dial in pre-set levels of interference from the Ducati Traction Control system (DTC) that's fitted as standard. You can edit these presets through the user menu if you like your ride a little more or less tail-endy, and thankfully you can turn it off altogether – because frankly, anyone who buys a power cruiser and doesn't take off from every stop light in a plume of tire smoke stands a very real chance of being excommunicated from the power cruiser community and having their skullface bandana confiscated.
Any time there's a wheel speed sensor fitted to run a traction control system, you can be sure there'll be ABS as well – and the Diavel doesn't disappoint, featuring the quality Bosch unit used on a lot of recent model bikes. The brakes themselves are top-shelf Brembo monobloc calipers with radial everything. Add these to the ABS system, the bike's long, low stance and the two fat Pirelli Rosso II hoops, and the Diavel is said to considerably out-brake the 1198 superbike.
ABS on bikes really is a godsend in a danger situation – it's amazing just how hard you can stop in the rain or on gravel when you've got a computer helping you out.
In terms of handling, the forks and shock are Marzocchi and Sachs respectively, and fully adjustable. These are quality roadriding units delivering comfort as well as traction at a reasonably quick street pace. The front end geometry emphasizes stability, which is another way to say the Diavel won't turn in lightning fast, and the maximum lean angle is around 41 degrees, which is beyond the abilities of most cruisers but might get you into trouble if you're riding with the crotch rocket crowd.
I guess there's only so far over you can go on a 240-section rear tire before the front and rear contact patches get significantly out of line with one another anyway – but it'll be fun finding that magic angle and grinding down some expensive Italian metal.
On another note altogether, Ducati has been making a concerted effort in the last five years to separate Desmodromic valves from expensive and frequent servicing in the semantic tree of bike buyers' brains. And to be fair, they've done an impressive job in this regard. Major services including valve inspections for the Diavel are a very Japanese-looking 24,000km (15,000 miles) apart.
And as far as sales pitches go, we've left one of the most important for last. The Diavel has one of the lowest seat heights of the Ducati range at just 77 cm (30 in), a very friendly seat height for the more diminutive rider that wants to have 1200cc of Ducati anger at their fingertips. What's more, the foam on the seat is a very generous 8 cm (3 in) thick, which means that real shorties can get the seat reworked to get their boot heels even closer to the ground.
The 2011 Ducati Diavel will sell for around US$16,995 in America. If you're enthusiastic, you can throw another three grand at it and buy the Diavel Carbon, which features Marsechini forged wheels and a heap of carbon fiber panels to bring the bike's weight down from 210 to 207 kg (463 to 456 lbs). Ultimately, in terms of handling performance and power to weight, you can either spend three thousand dollars or lay off the fettuccini carbonara for a few weeks – your choice.
The Diavel is a radical departure from Ducati's traditional racers-and-sports-nakeds lineup, and yet it still screams Ducati at you. It will be fascinating to ride, and even more fascinating to see if the market is ready for such an unusual motorcycle.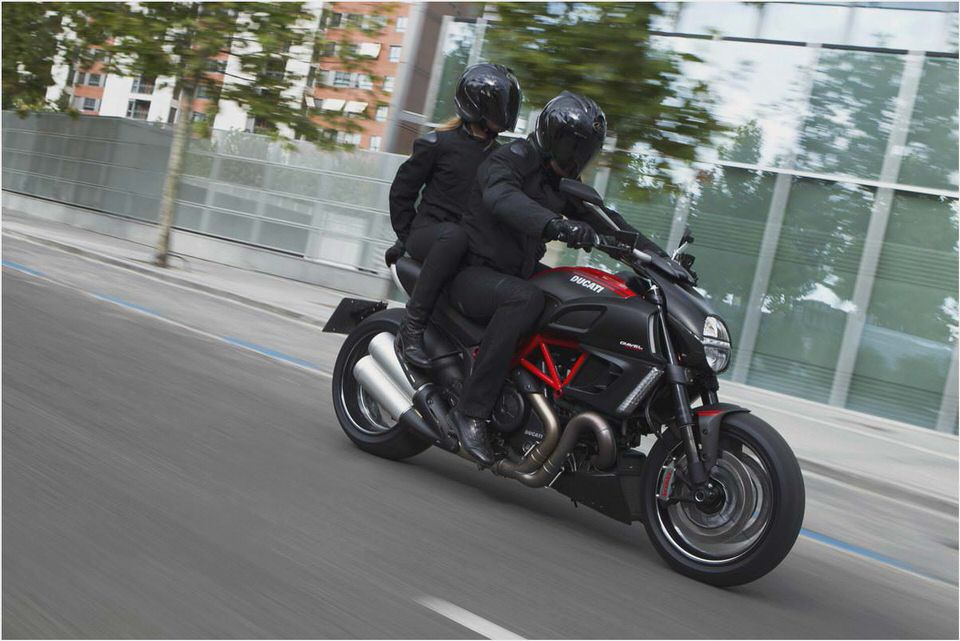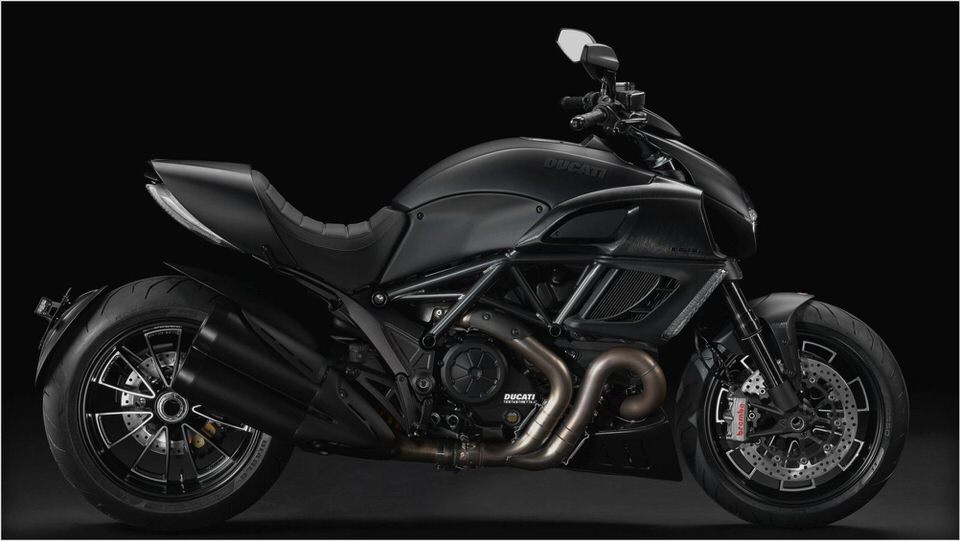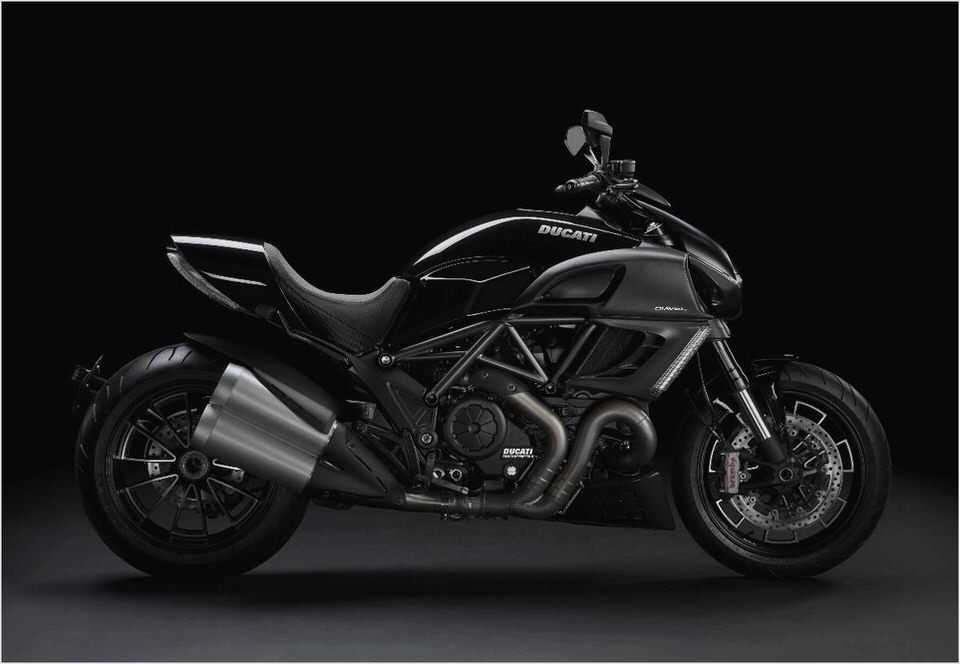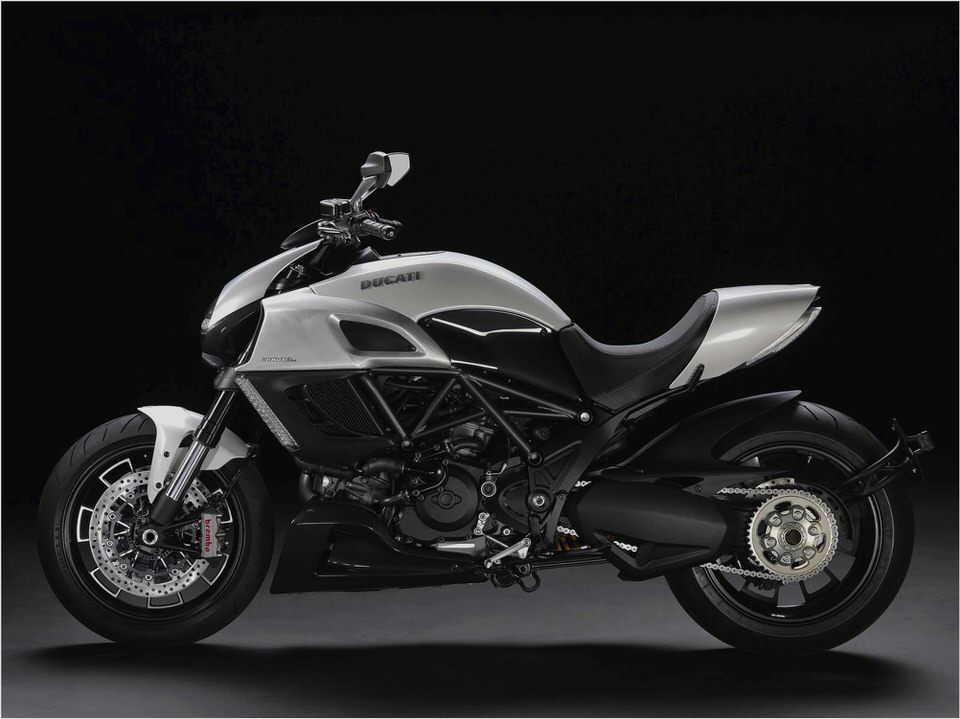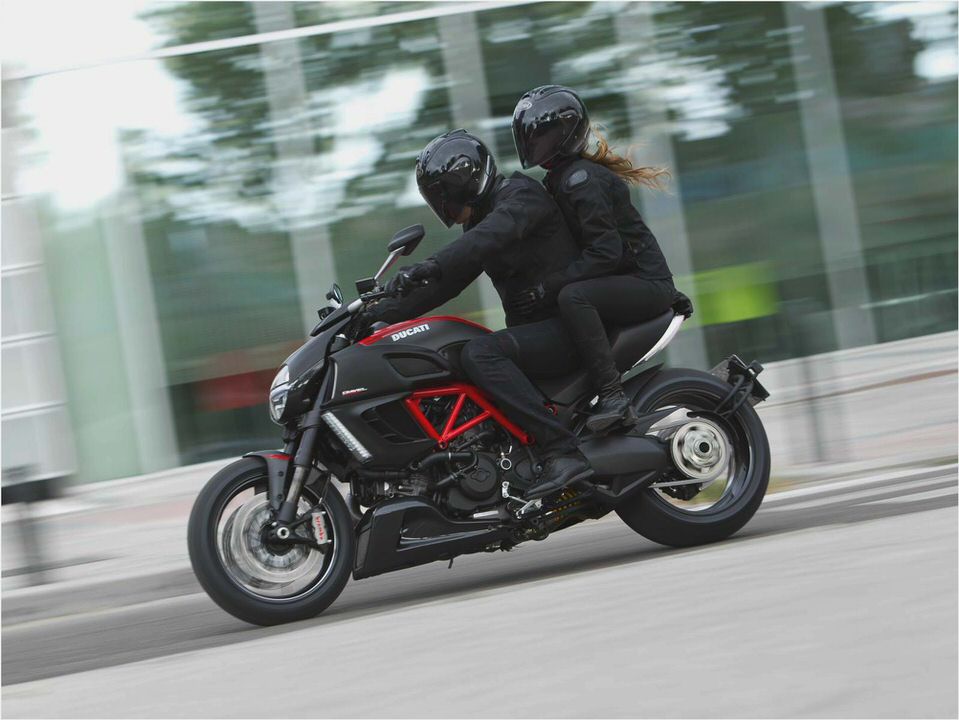 2013 Ducati Monster 1100 EVO 20th Anniversary – Motorcycle Reviews BigbikeMot…
2003 Ducati 998
We are glad to announce the partnership between Promet sp zoo and the…
Ducati 1099 R
BBC Sport – Cal Crutchlow's Ducati move a gamble – but too good to miss