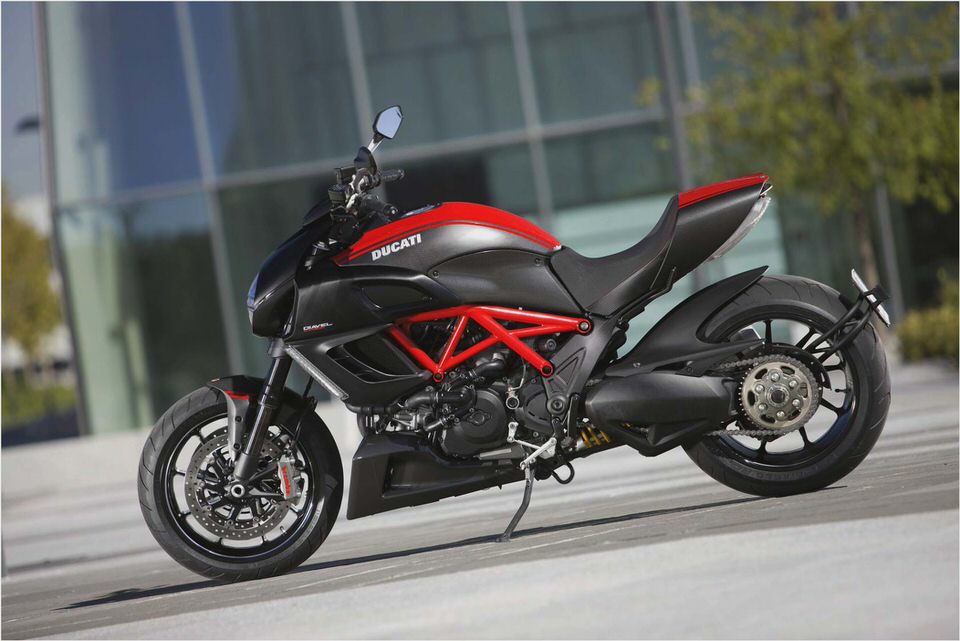 Ducati Diavel Revealed
Not all of us like cruisers. Okay, some of us despise cruisers and all they represent and stand for. But after years of speculation and months of teaser spy photos, Ducati's first cruiser in a generation was officially announced today, and it may send the most hardened anti-cruiser hecklers into the nearest lifestyle leather facility to get some chaps and conchoes.
We've been speculating about the exact contents of this aggressively styled package, but here, at last, are the hard facts. It uses a full-honk 162 horsepower,  94 lb.-ft. of torque version of the wonderful 1198cc Testastetta motor called the "11º," referring to a new 11-degree valve overlap angle (in contrast to the 41-degree overlap—the time where both intake and exhaust valves are open—angle on the 1198 superbikes).
That's good for street riders—although it's down 8 hp and 3 ft.-lbs. of torque from the 1198, Ducati claims it increases bottom-end power delivery and widens the powerband. Interestingly, the EFI is built by Mitsubishi and Mikuni rather than Marelli or Bosch.
Aside from tons of power and original styling, the Diavel is slathered with the latest in moto-tronics and other conveniences. A ride-by-wire system is there to allow precise throttle response, with three different power modes selectable by the rider. "Sport" delivers the full 162-hp Monty, "Touring" sends full power to the wheels with moderated throttle response, and "Urban" limits power to 100 hp.
Ducati Traction Control (DTC) is also rider-adjustable, allowing well-heeled cruiser-ists to rear-wheel steer their beast around the nearest dirt track. And ABS, the other side of the DTC coin, is standard as well. That user-friendliness is enhanced by a wet clutch (sacrilege, yes, but also cooler-running, quieter and smoother) that has both slipper-clutch functions at high RPM and a servo mechanism claimed to lighten clutch-pull effort.
It may look like style over substance, but this is a Ducati, so special attention was placed on having a sweet-handling chassis. Most importantly, weight has been kept to a minimum. At just 463 pounds of claimed dry weight (456 for the "Carbon" version), the Diavel is lighter than some newbie-friendly -priced 600cc cruisers I could name.
The frame is a chrome-moly trellis bolted to cast-aluminum side plates, much like the current Monster models. The front suspension uses a fully adjustable 50mm inverted Marzocchi fork, and the rear gets held up with a linkage-equipped Sach monoshock. Brakes? None other than what look like the race-ready four-pot Brembo monoblock calipers found on the superbikes.
The only things lacking may be  cornering clearance—Ducati made the seat as low as possible (30.3 inches), which means lower footpegs. (Ducati videos show the rider coming close to dragging his toes on a spirited street ride) and quick steering, due to a 62.6-inch wheelbase and M-roadster-sized 240-section rear tire (which Ducati claims was specially made for the Diavel to offer phat looks and optimal handling, but sheesh, that's wide).
But this is a cruiser (isn't it?), so how it looks is as important as how it goes. This is, of course, subjective, but I think Ducati's designers have fulfilled whatever brief they started with. The bike looks low, menacing and muscular, and the "Carbon" version, with special lightweight Marchesini wheels, carbon-fiber side panels and headlamp cowling, works even better.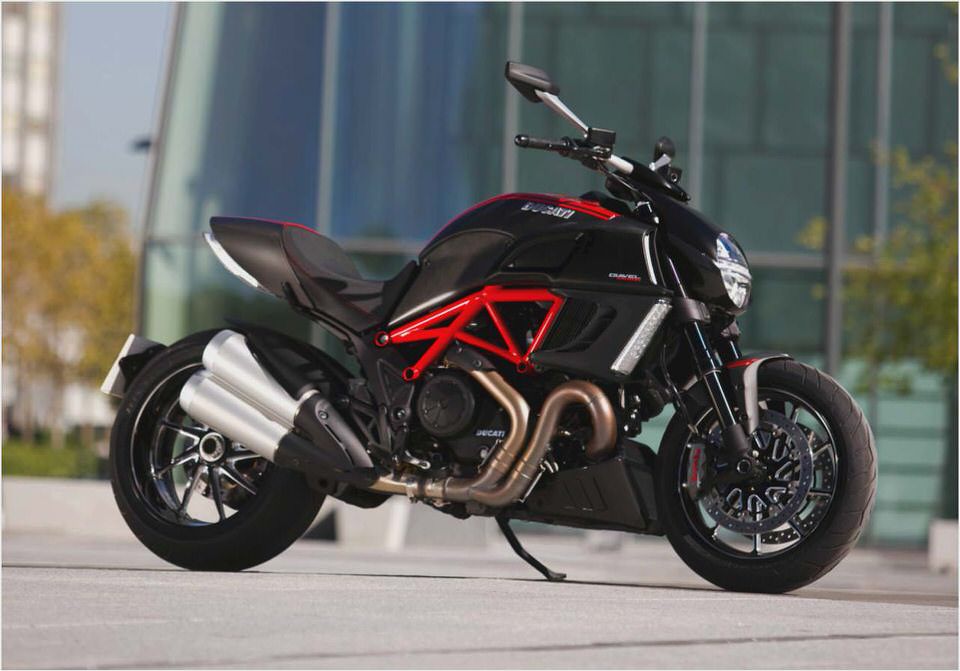 The use of plastic is minimized, and interesting details abound, like the billet-look mirror/turn signals, hideaway passenger footpeg/bracket units (a T-shaped grab handle also deploys for passenger comfort), wheel-hub-mounted license-plate bracket and burly handlebar clamp. Not cool enough? How about a TFT color display under the idiot lights? Or forged aluminum wheels?
Icing on the cake is 15,000 mile major-service intervals.
Update:  We just learned U.S. MSRP for the Diavel will be $16,995 for the standard model, and $19,995 for the Carbon.
This is Ducati's first cruiser (and by cruiser we mean a motorcycle with exaggerated styling cues like extended wheelbases, lowered seats or other hallmarks of traditional-styled bikes) since the not-so-cool-looking Indiana of 1986. "Cruiser" may be the most descriptive category, but maybe we need a new one for bikes like this Diavel, thethe  Star VMAX. These machines offer heart-stopping power, sporting handling, bad-boy styling and frequently, customer-limiting pricing (although the base model Diavel appears to somewhat of a bargain by Ducati's standards) and availability.
Megabikes? Supercruisers? Roethlisbarges?
This may require some extended testing. We'll take ours in Carbon; send the fringed chaps and half-helmet to the MD offices.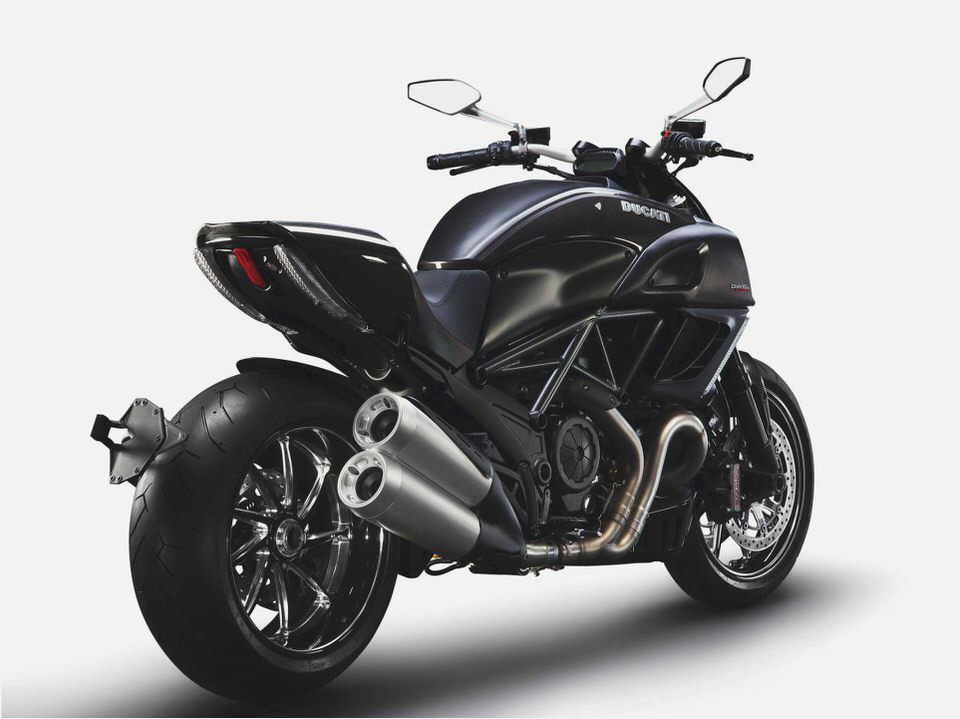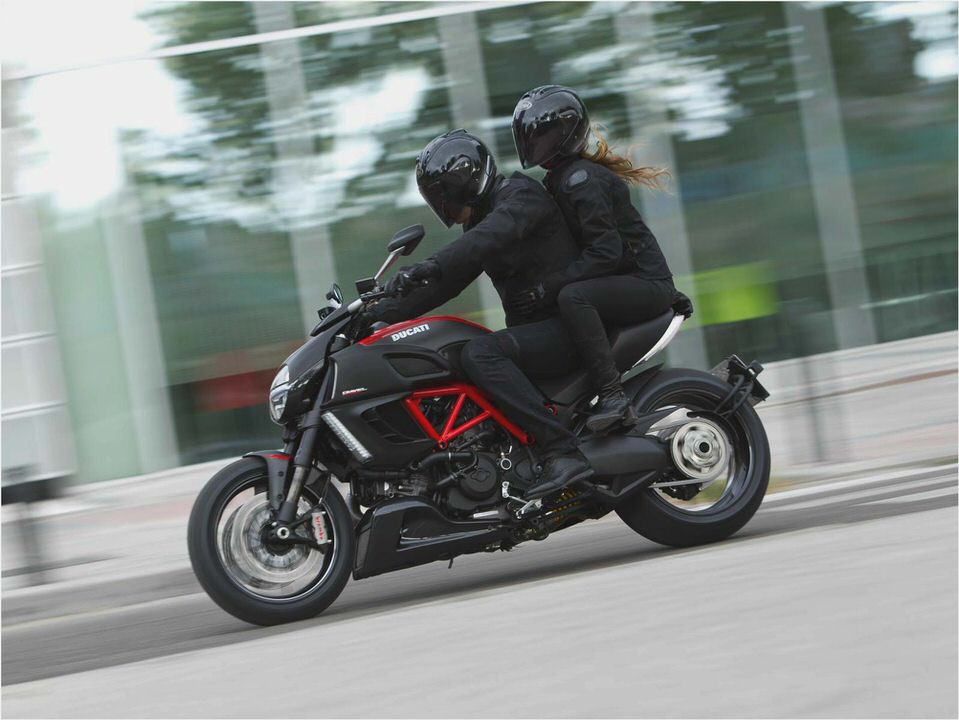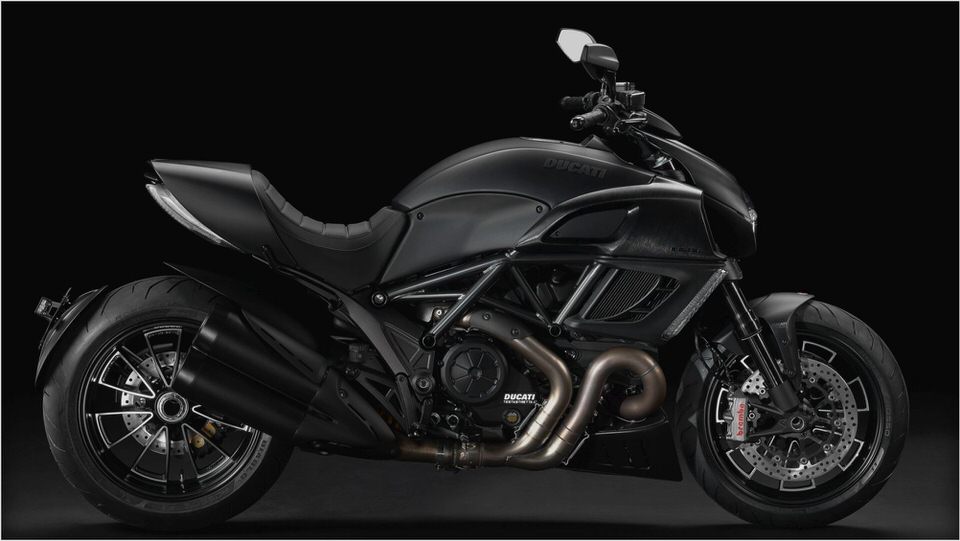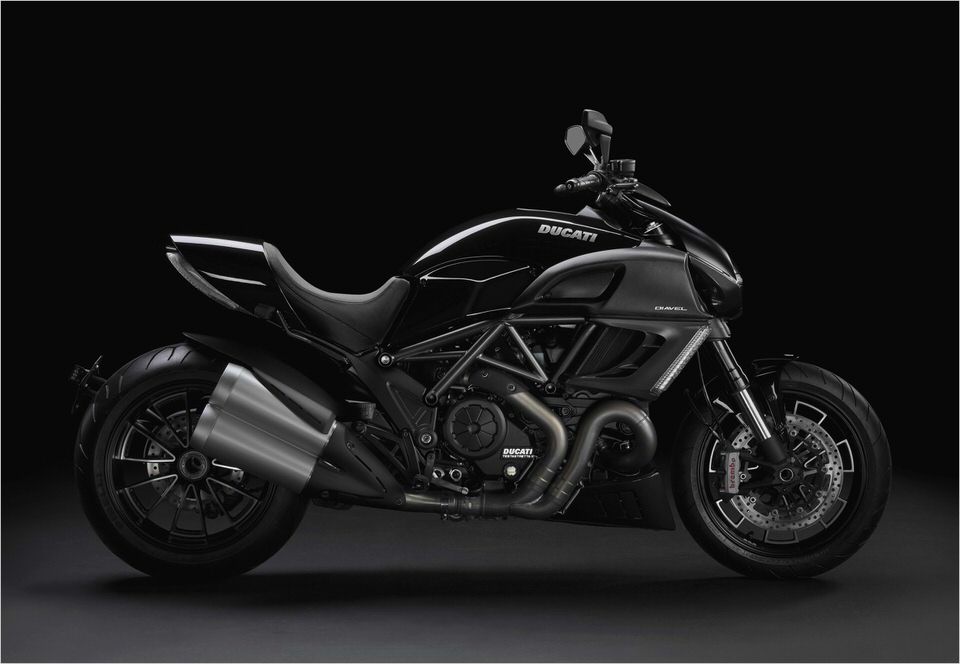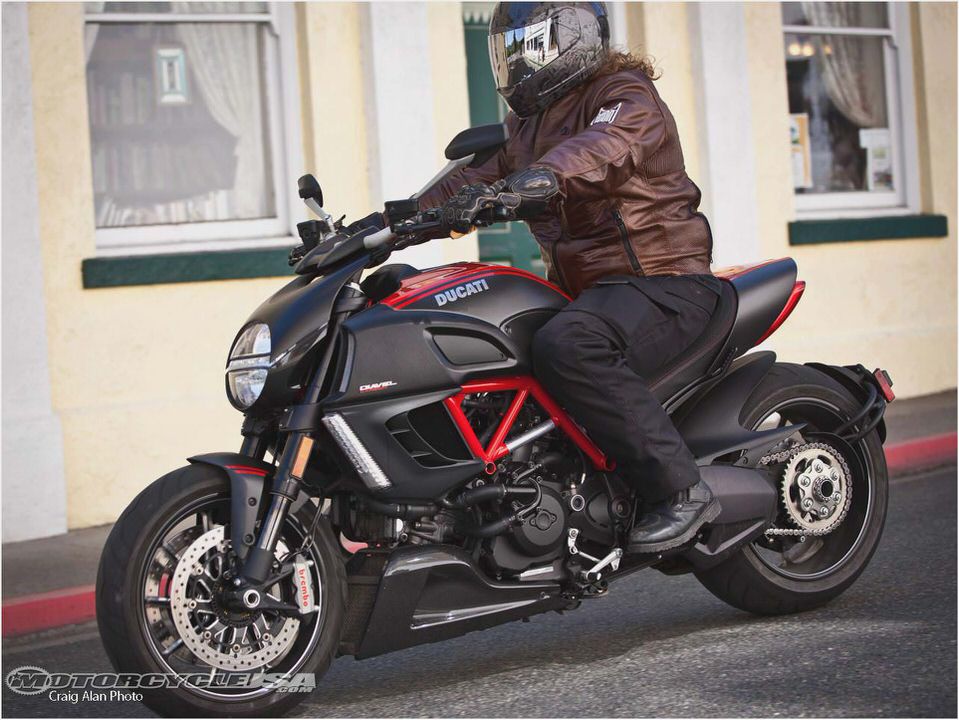 What Is a Ducati?
The New Ducati Monster 796 Review Cool Bike Pictures
2002 Ducati 998 vs. Aprilia Mille R Conclusion – Motorcycle USA
Area Sports Briefs The Daily Star, Oneonta, NY – otsego county…
2006 Ducati Multistrada 620