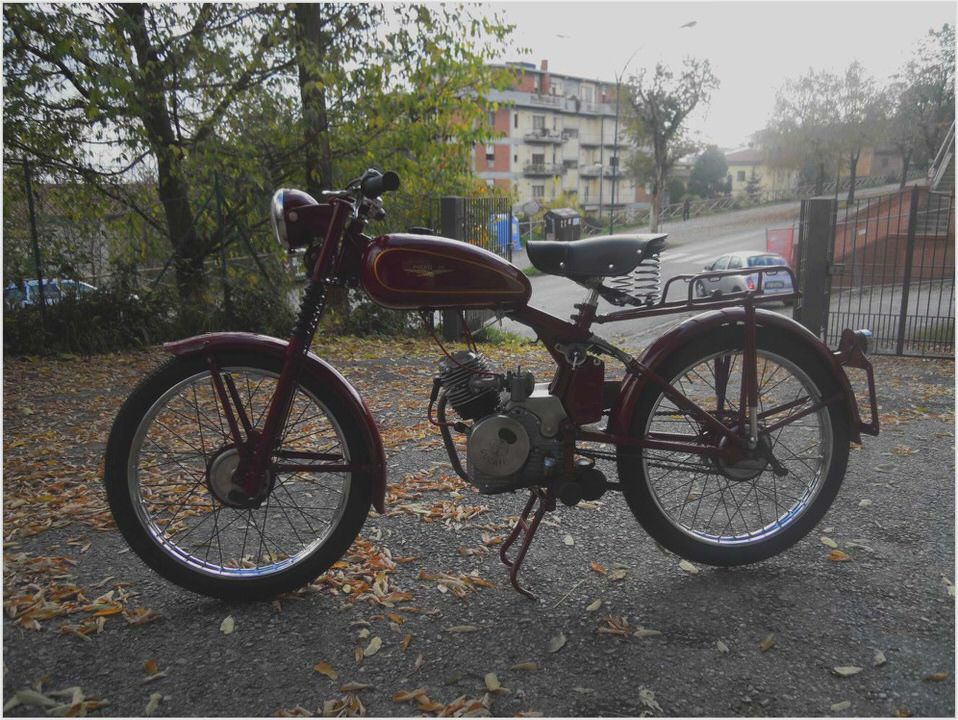 Ducati
Audi AG is acquiring from Investindustrial Group the tradition-steeped Italian sports motorcycle manufacturer Ducati Motor Holding S.p.A. which has its registered office in Bologna.
Along with the line of 2009 motorcycles presented at EICMA, Ducati CEO, Gabriele Del Torchio gave the world a glimpse of the new company logo.
It is an evolution of the historic brand name, which now includes a new red shield featuring a graphic symbol alongside the classic Ducati script, making this motorcycling logo even more eye-catching and unique and communicating passion, competition and performance.
To accompany the launch of this new logo, Ducati has produced a video to highlight its distinguishing features – including the fun and passion that have always been part of the Ducati spirit.
New Ducati logo.
Ducati is motorcycles. Ducati produces racing-inspired motorcycles with unique engine features, innovative designs, advanced engineering and overall technical excellence. Ducati offers a range of the most highly sophisticated and sought-after bikes ever created for the road.
Currently Ducati produces motorcycles in dinstict market segments which vary in their technical and design features and intended customers: Superbike, Supersport, Monster, Multistrada, SportClassic and Hypermotard. The Company's motorcycles are sold in more than 60 countries worldwide, with a primary focus in the Western European and North American markets. From the fastest sport bikes to the meanest Monsters, Ducati turns dreams into reality for even the most demanding riders and fanatical enthusiasts.
Over more than fifty years of superior engineering, competition testing and cutting-edge design, Ducati has built an enduring motorcycle legacy. The uniqueness of the Ducati brand is the result of some very specific technical solutions: the desmodromic engine valve control system the tubular steel trellis frame and the L-twin cylinder engine. Last but not least is the sound; Ducati's engine features come together to make a sound that will identify a Ducati even before it appears.
Ducati is racing. On the track, Ducati has amassed a string of World Superbike Championships unprecedented in the history of motorcycle racing: fourteen of the last sixteen World SBK titles and more individual victories than the competition put together, not to mention an impressive return to MotoGP in 2003 topped off with Casey Stoner's spectacular World Title in 2007 and countless other successes. Ducati is the marque of champions – among them Lucchinelli, Polen, Roche, Hailwood™, Falappa, Corser, Fogarty, Bayliss, Stoner and Capirossi – and a living racing legend for all of its fans.
Ducati is community. You're not alone when you ride a Ducati. Ducati riders, fans and employees worldwide are part of the world of Ducati.
There is a bond that joins Ducatisti, no matter the geographic and linguistic boarders: those with the same passion are part of the same tribe. Ducati is not just a mechanical manufacturing company in the traditional sense – Sure, Ducati builds motorcycles, but it is also offering its fans events, a look and a lifestyle. The Ducati community expresses itself through its network of Ducati Desmo Owners Clubs, through its many events and fairs, its riding school, and online through Ducati.com.
The DOC Clubs are present all over the world – from as far away as Australia, Japan, the USA and from as close as Borgo Panigale! There are more than 160 clubs spreading the word and living in the world of Ducati. Out of all the Ducati events, one stands out as the epitome of the Ducati experience: the World Ducati Week. The WDW is held on the Misano World Circuit and is the event that attracted over 50,000 people from every corner of the globe in 2007.
Ducati.com has become the largest motorcycle website, and an essential tool to communicate with Ducatisti anywhere, and in real time. Today, the site is visited by over 12 million unique visitors per year and has more than 160,000 registered users.
Ducati is design. Ducati motorcycles aren't just sports engines, they are also the essence of unique Italian style and design. Ducatis are distinctive, functional and striking, and are all created around the twin engine and tubular frame. The lines are clean, the paint work is monochrome and the style is aggressive; attractive and inspiring in their sleek seductive forms.
Names like Diana, Darmah, Pantah, Scrambler and Paso have entered the lexicon as exemplars of premium performance and timeless Italian style while contemporary classics such as the Monster and the Multistrada have set new innovative standards and have become benchmarks in their respective classes. The 1098 is a modern masterpiece of motorcycle design and a worthy successor to the 916, still regarded as a classic Ducati icon.
Ducati is history. Ducati is a dream born in Bologna, back in 1926. Since then the company has developed from a small, family run company producing small radio components to an international motorcycle and entertainment brand. Less than 10 years ago, Ducati management decided to invest in a Ducati museum to inform the world about the iconic machines and legendary heroes of Ducati's long and proud history.
The museum was opened in 1998 and has become a home-away-from-home for all Ducatisti and a monument to everything that was and is the Ducati brand.
2010 Ducati Streetfighter 1098cc. Low Km s. Motorcycles Gumtree…
Faster and Faster: Ducati Streetfighter S: Riding impression
Nichols Sport Bikes Welcome
Ducati 749: Small But Whirry –
Class of 2010: European Sportbikes Ducati 1198S Corse Special Edition…