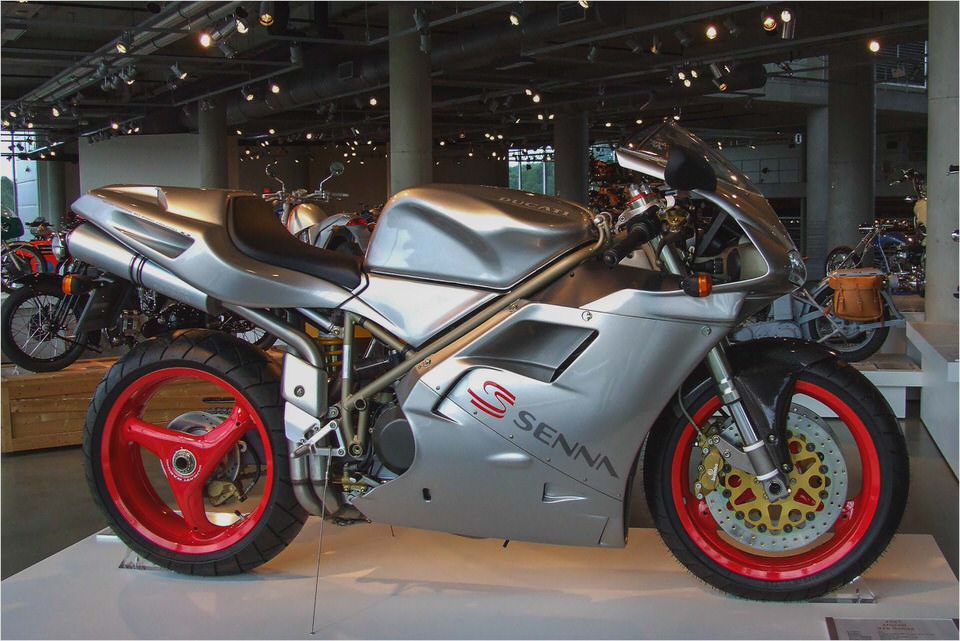 Ducati Panigale 1199 S is the next Senna tribute bike, you can't have one
Ducati is the master of making "limited edition" bikes that are usually slightly tarted up versions of their regular bikes with the edition number stuck on the triple clamp  (the 900FE comes to mind) but few grab attention like the "Senna" bikes and now a new round of machines dedicated to the late F1 race car driver are about to go on sale.
If you're wondering about the Ducati motorcycle/Senna race car driver coupling, here's the back story: storied Formula One driver Ayrton Senna died in an unfortunate single-car race crash in 1994, after complaining to officials that the Imola race course, that would soon take his life, was unsafe. But he elected to drive anyway, despite misgivings. After his passing, a massive outpouring of grief followed in Brazil, where Senna held demigod status.
Brazilians still generally considered Senna somewhat of a saint, for both for his racing fame and the good works he spearheaded for the country's underprivileged.
While Senna never raced motorcycles, he was certainly a fan of two-wheelers. He owned both an original series 900 Monster and an ultra-rare 851 Superbike. according to the Ducati Brazil website. While he was in Italy, just weeks before his death, he commissioned a Ducati with a special paint scheme from the Italian motorcycle icon. A few weeks later, fate came calling. As a tribute, the "Senna" series of Ducatis were born, all wearing the special paint colors Ayrton had specified.
First up for the Senna treatment was the iconic 916. Eventually, there were three Senna 916 issues, all of which are sought after today.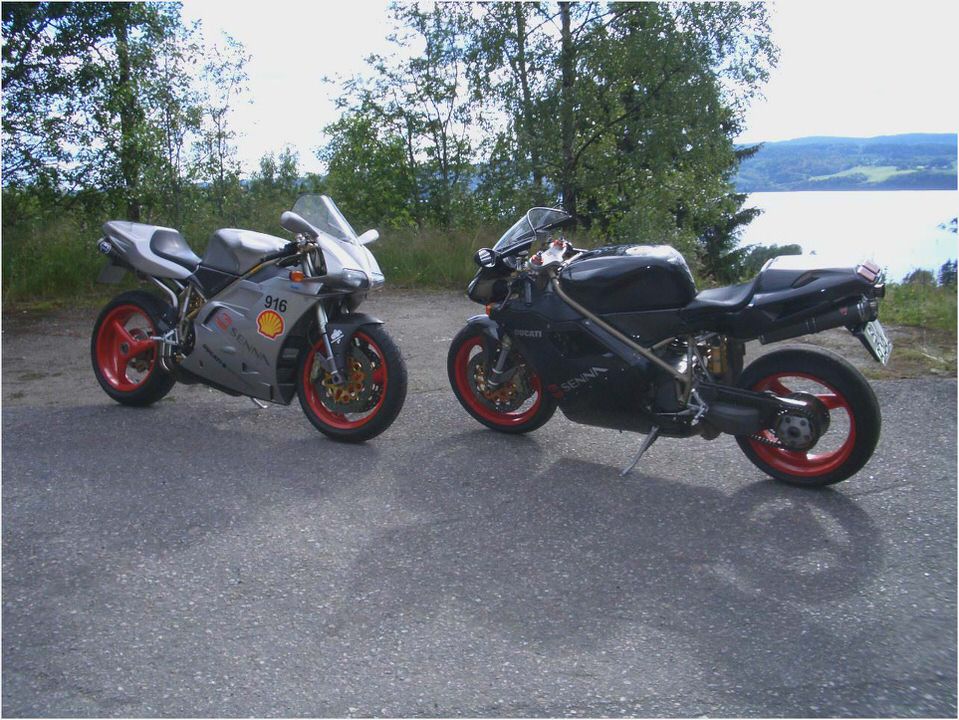 Now Ducati has announced its latest high-speed masterwork, the 1199 Panigale S. will get the Senna treatment, which consists of a monotone grey paint scheme, red wheels, and likely some weight-saving measures to set it apart from regular versions of the Panigale S. Only 161 Senna bikes will be built and all of them are headed to Brazil. where they won't be cheap. Let us know if you wrangle one.
The S version of Ducati's Panigale drool-worthy sports machine puts out 195 horsepower and almost 100 foot-pounds of torque from its L-Twin Desmo engine, all in a package that weighs in at a few ticks over 400 pounds full up with fluids. Do the math on acceleration (it'll embarrass cars that cost 20 times as much).
It packs a ton of technology between the wheels. including rider-variable traction control, launch control, a slipper clutch, multiple ride modes, a full color TFT LCD instrument panel, all-LED lighting, ABS brakes with multiple settings, advanced fuel injection, electronically adjustable suspension, throttle-by-wire and when fitted with, uh, "less restrictive" pipes, emits a sound that makes most gearheads swoon.
Panigale 1199 S models start at $23,000 and go up from there. The Senna version will be a considerable premium over that but no price has been announced. If you want to learn more about Ayrton Senna, catch the excellent documentary about his life and career (he's riding a Ducati Monster at 1:14:30). You can watch it for free in its entirety here on YouTube .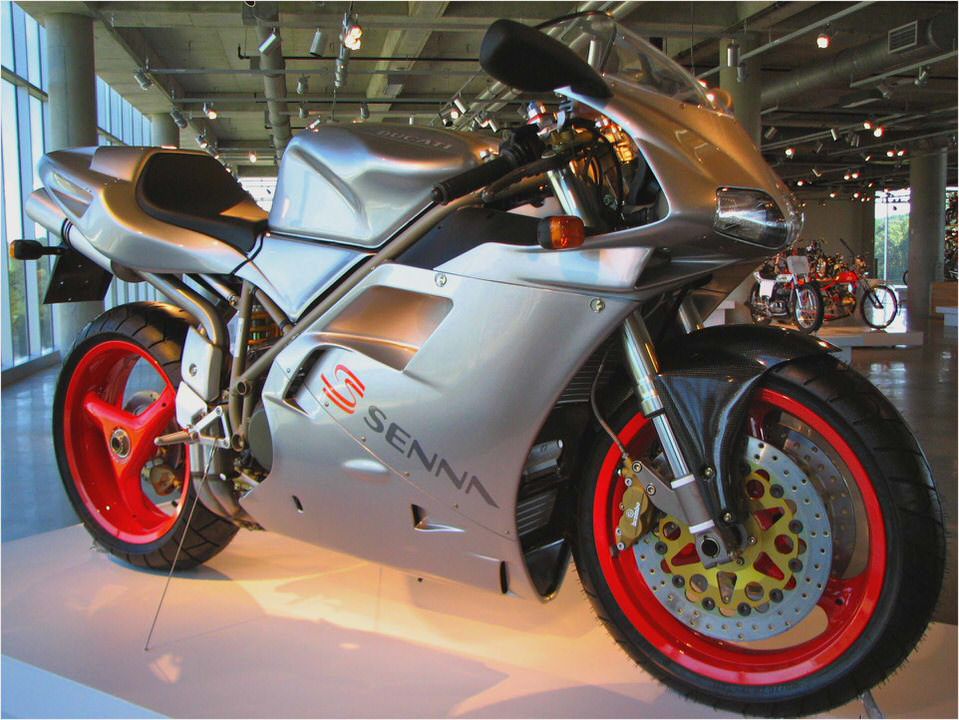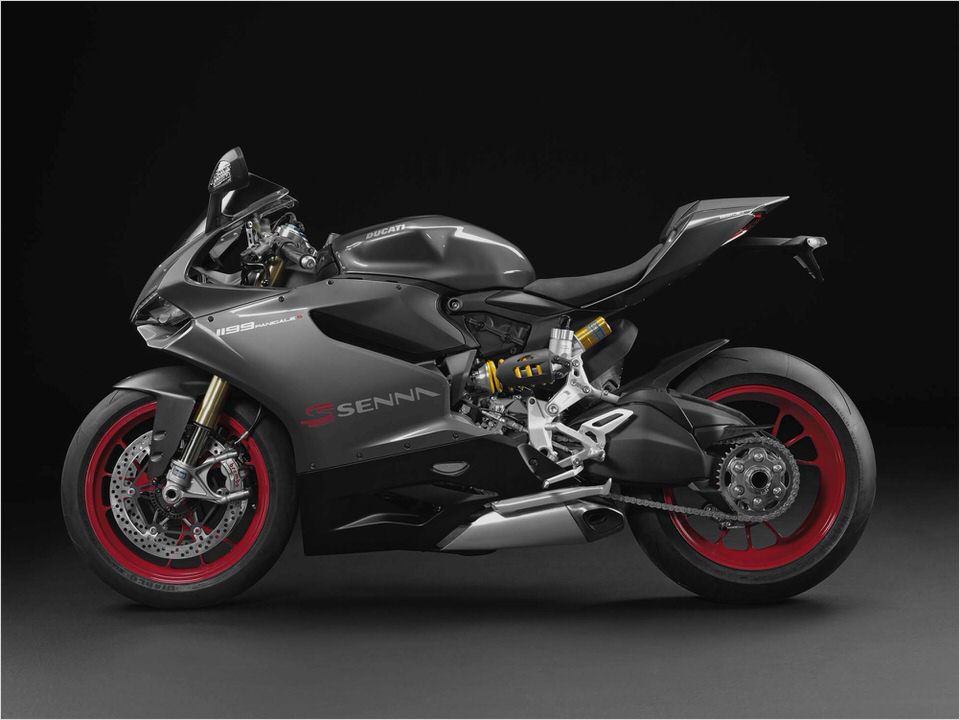 Ducati Monster M1000S Motorbikes
UK Monster Owners Club
Soup –//– DUCATI 998
2013 Ducati Monster 1100 Evo – European Car Magazine
The Ducati Monster