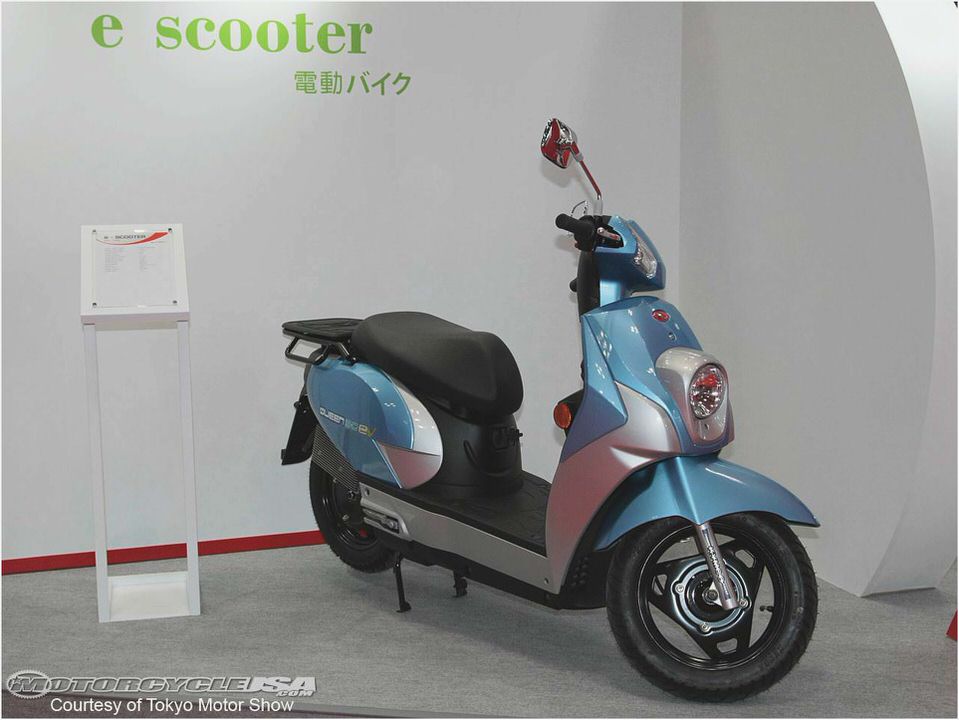 Posts Tagged 'EV'
Toyota i-Road Officially Confirmed for Production in Japan
Posted by Stephen On Saturday, October 12th, 2013
Unsurprisingly, it appears that the new age of personalized transportation will be making its debut in Japan before the rest of the world.  Earlier this week, we learned that Nissan is looking to begin testing their Autonomous Driving system in Japan, in addition to the Nissan Mobility Concept already in use.
Now, coming from the very same CEATEC show as the AD Nissan Leaf, we have another official contender in the race for perfect personal mobility in the Toyota i-Road EV. We've just learned that Toyota's quirky little concept from the 2013 Geneva Motor Show is officially headed for production. And soon, too… Toyota wants to have a fleet of 100 i-Road EVs available by the beginning of 2014.
However, it should be noted that these i-Road EVs won't be available for normal resale.  Instead, Toyota will use these 100 "personal mobility" vehicles for their nubile Japanese car-sharing system called Ha:mo, which is exclusively available in Toyota City.
For those of you unfamiliar with Ha:mo, it's an "urban transport system designed to provide transport that is commendable to users, cities in society as a whole by optimally combining personal mobility vehicles… with public transportation." With a driving radius of 30 miles and a top speed of 28mph, the new batch of Toyota i-Road EVs would obviously fulfill the personal mobility side of the system. But, their true selling point is the unique Active Lean System. This system, which uses two independent motors on the front wheels to adjust the lean of the body, makes it all too easy for the i-Road to navigate tight city streets safely and quickly.
Confirmation of the Toyota i-Road's production is just one of several upcoming changes to Toyota's car-sharing system.
In addition to the 100 extra i-Roads being integrated into Ha:mo, Toyota will also be adding 90 "COMS" car-sharing EVs throughout October. They'll also add 52 Yamaha power-assisted bikes to their fleet, with an additional 40 likely by the end of the year. All of these new vehicles will allow Ha:mo to expand the number of check-in stations in Toyota City from four to 21 by the end of October.
  Each of the new stations will be aimed at high-traffic areas, such as train stations and office parks, where drivers are likely to need the most transport. The additional stations will make it easier for drivers to utilize Ha:mo's one-way feature, which allows you to pick up an EV at one vehicle station and drop it off at another.
In addition to the expansions for Ha:mo's fleet and vehicle stations, Toyota will also be experimenting with new fee systems.  Basically, they want to make sure that their efforts are going to pay off when all is said and done.  Apparently, a significant part of the current usability experiments will be determining how altering fees between regular and one-time users affects total profits.
Unfortunately, we have no idea when or if the Toyota i-Road "personal mobility" vehicle will ever make it outside of Japan.  It seems unlikely that it would happen before 2015, but we may learn more at the upcoming Tokyo Motor Show. Until then, thanks for reading!
Fully Autonomous Nissan Leaf May Be Closer Than You Think
Posted by Stephen On Wednesday, October 9th, 2013
According to any futuristic sci-fi movie from the 1970s, by 2013 we should have been driving flying cars. Unfortunately, while there have been some steps in that direction. no automaker is ready to shake things up quite that much just yet. Autonomous cars, on the other hand, now that's a goal to shoot for.
And if Nissan CEO Carlos Ghosn has anything to say about it, we may be driving hands-free sooner than you think.
It was just one year ago that Nissan impressed us with their first-ever self-parking car at Japan's annual Combined Exhibition of Advanced Technologies show (CEATEC for short). Now, one year later, they're demonstrating their first ever Autonomous Driving Nissan Leaf prototype. They've allowed everyone from journalists to competing CEO Akio Toyoda to go for a ride, and reactions have been glowing all around.
After her test drive, Li Hui, a head producer for Pheonix TV out of Hong Kong, confidently stated that the technology would be wholeheartedly adapted by Chinese drivers if it were available right now.  She felt that women in particular would benefit from autonomous driving, as it would free up the many hours spent commuting each week for other things. Imagine being able to eat breakfast, put on makeup, and otherwise prepare for the day on your way to work.
And who wouldn't want to get some extra sleep in on the way to work as well? Not only would you make better use of your time, you'd be saving money on fuel because it's an EV, and you'd be safer because the car drives itself perfectly.
Obviously, a fully autonomous vehicle is one of those things you have to see to believe. So, check out the video below and see for yourself:
For our more technologically inclined to readers, the Nissan Leaf drives itself through the use of five lasers and five cameras mounted around the car's exterior.  The cameras and lasers work together to direct the car safely around a track.  In the video above, you'll see the Autonomous Driving Nissan Leaf stop at stop signs, drive around a stalled car, yield for other human-operated vehicles, and smoothly glide through u-turns.
In another video, CEO Carlos Ghosn gets behind the wheel for himself and discusses what this debut means for Nissan. He praises his team of engineers for the enormous advancements they've made in just one year, but at the same time he acknowledges that the success of this prototype only serves to put more pressure on Nissan.
He claims that they will have a commercially available autonomous vehicle by 2020, "at the latest." That sounds like a recipe for more long nights in the lab for the geeks. Good job the car will be able to drive them home at the end of all of that.
Nissan has already worked out an agreement with the Japanese government to begin testing semi-autonomous vehicles on real roads with real people. According to their tests, the AD Leaf shows better reaction times than any human driver.
Toru Futami, Nissan's head of IT and ITS Development, says that their end-goal is to have a system that predicts and reacts to every conceivable circumstance, from a child running into the road to another car running a red light. Perfect safety and perfect convenience are the joint objectives, and if the autonomous Nissan Leaf at CEATEC is any indication, both goals will be met sooner rather than later.
Nissan News: Upgraded European Navara and New Mobility Concept Carsharing
Posted by Stephen On Tuesday, October 1st, 2013
It's been a pretty quiet week around the automotive blogosphere.  Most of us are waiting for the next couple of major international motor shows In November – the ones in LA and Tokyo. Chances are, we'll start to see a steady stream of previews around the beginning of October.
Until then, automakers seem to be using this time to focus their media promotion on local markets.
All that to say, we're going to finish off the week by discussing two new and interesting developments from Nissan, although they may not be directly relevant to every single one of our readers… Keep reading to learn more.
European Market Nissan Navara SV Gets Luxurified
This is the new, more luxurious edition of the Nissan Navara LE pickup truck; it's the SV (special version) edition and it's exclusive for the European market. Basically, Nissan is looking to appeal to drivers who want a comfortable interior in their pick-up, and a rugged-but-premium exterior.
To accomplish these two goals, Nissan has upgraded the Navara LE SV with 18" chrome-alloy wheels, a brushed steel bar under the front fender, and chrome-wrapped fog lights. Inside, the Navara LE SV gets new Alcantara trim on the seats and accented throughout, while the rest of the upholstery gets upgraded to double-stitched leather.
According to Christian Meola, LCV European Product Manager, "The special version underlines and enhances the appeal of one of the most capable pickups on the market.  Luxurious, sporting and supremely versatile, it is the ultimate Navara."
The Nissan Navara LE SV will be available with one of two diesel engine configurations; either a 2.5L four-cylinder with 187 hp or a 3.0L V6 with 228 hp.
New Nissan Mobility Concept EV Car Sharing Program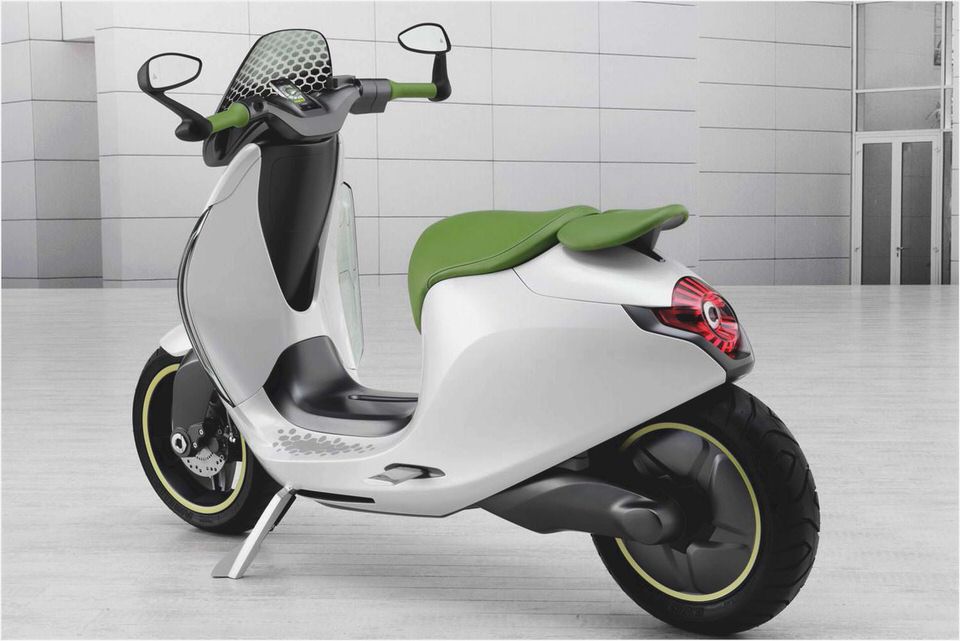 We've been keeping tabs on the Twizy-based Nissan Mobility Concept since the beginning of this year, and it seems as if the Japanese automaker is finally ready to put its urban EV to the test in the real world.  Starting next month, Nissan and the Japanese city of Yokohama will launch the first-ever EV carsharing program using a fleet of 30 Mobility Concept EV's.
The new car sharing program will be called Choimobi Yokohama, which literally means Mega-Easy Mobility Yokohama. Nissan's short term goal is to enlarge the fleet up to 100 NMC's, each of which will be rented out at a rate of
$12/hr. Rentals will be facilitated through an online reservation system and will include the free use of various parking facilities throughout the city.
This is a big step for Nissan, and if it works out well then Choimobi Yokohama could be the first of many EV carsharing programs around the world. It's not difficult to imagine similar programs taking off in many other European and Asian markets, although it may not be appealing to U.S. customers for several years yet…  At least, not outside of the ever-trendy Northwest coast.
Thanks for reading, and come back next week for more news about your favorite Japanese cars!
Honda Officially Testing Micro Commuter Prototype
Posted by Stephen On Thursday, July 25th, 2013
There's a hot new segment of vehicles in town, and Japanese automakers everywhere are clamoring for their piece of the pie. According to Autocar, Honda is the latest competitor in the super-urban EV race with the now official testing of their Honda Micro Commuter prototype.
For those of you completely lost when I say "super-urban EV", I will refer you to the car that deserves credit for starting the craze – the Renault Twizy. Admittedly, it would be a stretch to call the Twizy a car, but Renault's moped-quadricycle-Leaf Frankenstein has been a huge success since it hit European streets in 2012. It's been so successful, in fact, that Nissan has since adopted the Twizy for their own super-urban vehicle, the Nissan Mobility Concept or NMC.
Meanwhile, Toyota recently showed us their own take with the i-Road Concept, and finally we're back to where we started with the latest addition of Honda's Micro Commuter prototype.
But, even though it appears that Honda's ingenuity is limited to imitation, don't let the timeline fool you… Honda has had the Micro Commuter in the works for several years now. The public's first exposure was at the 2011 Tokyo Motor Show when it was presented as a weirdly prismatic, Tron-like vehicle (see below). Then, we saw a more refined version of the Micro Commuter at the end of 2012 with promises that production was on the horizon.
And, now that we're about halfway through 2013, like clockwork, Honda is moving forward with prototype testing.
Obviously, we still don't know a whole lot about the Micro Commuter. But, here are the basics that we know for sure:
* The Micro Commuter is a pure EV powered by a surprisingly powerful 15kW lithium-ion battery, compared to the 7kW battery used in the Twizy.
* Just like the Twizy, the NMC and the i-Road Concept, the Micro Commuter features a 1+1 seating arrangement with the driver in the front and a single passenger crammed into the back. But, there's a twist (more below).
* As of right now, Honda's super-urban EV has a range of 37 miles, which it can blast through at 50 mph.
Nothing unexpected there. In fact, you might be wondering what the unique selling point is for Honda's Micro Commuter that sets it apart from the already-well-established EV from Renault. The answer is interesting; Honda plans to separate the Micro Commuter from the competition with a modular design. This would allow the car to be adapted to each driver's independent needs, as per the photo below:
For example, the rear seat could be switched out with a double-seat that would be perfect for two small children. Or, on the other end of the spectrum, Honda says the Micro Commuter would make a perfect urban delivery vehicle if you remove the back seat altogether.
In addition to the interior, the exterior body will apparently feature modular components as well, although we still don't know exactly what that means. My guess is that we'll see a production-ready Micro Commuter either at the end of this year or the beginning of 2014. Either way, you'll get updates as soon as we do, so stay tuned to Integrity Exports for more Japanese car news coming soon.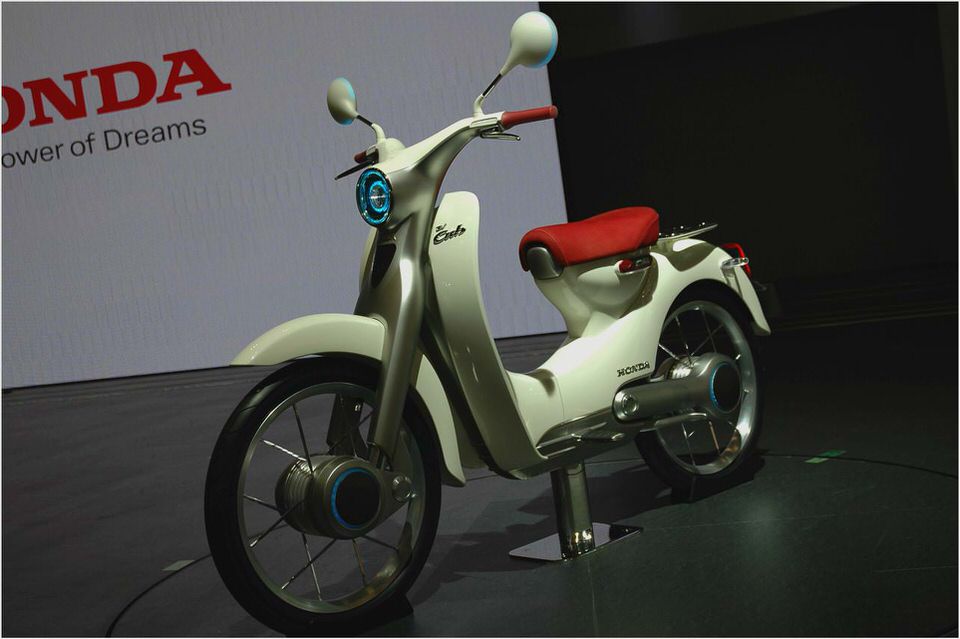 Ben
Honda CBF1000 (2006 – 2009) review – Naked – Motorcycles – Visordown
Will a CDI unit from a nc30 Honda vfr400 fit your nc24 vfr
Honda Xl 125 How To Make & Do Everything!
Hero Honda Splendor Pro Review, Hero Honda Splendor Pro in India, Hero…