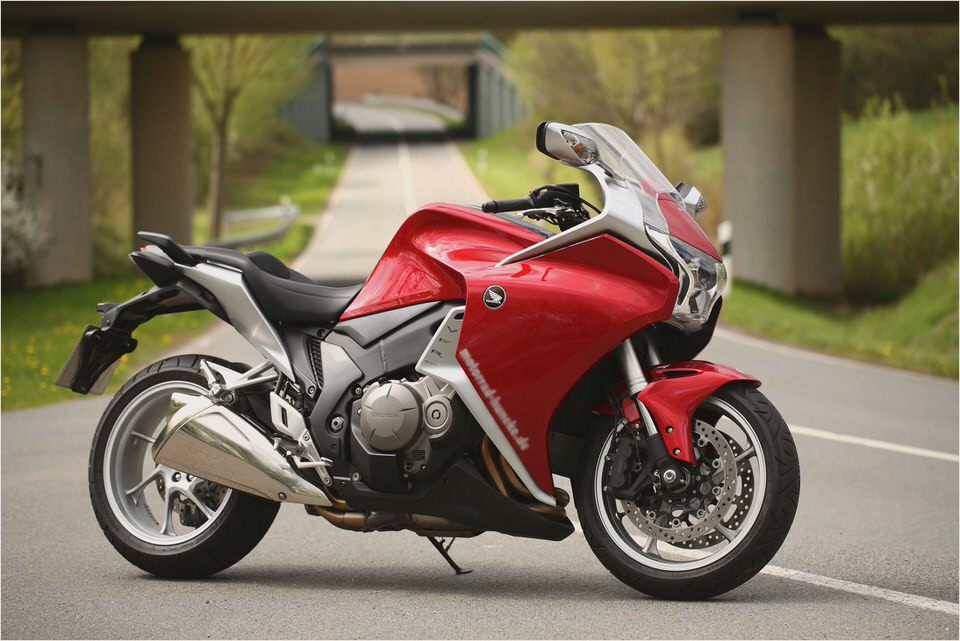 PRICE
MILLAGE
VFR 1200F Bike Overall Review:
With its elegantly layered bodywork design integrating an impressive-looking front headlight and sharply swept tail section, the iconic VFR1200F commands attention from any angle. Its muscular single-sided swingarm accentuates the elegant beauty of its rear wheel design. And although the VFR's highly acclaimed V4 engine is completely hidden from view, its impression of technological advancement and superb quality, refined through many generations, can be seen and felt everywhere.
As Honda's flagship sports-touring machine, the VFR1200F was the first motorcycle Honda chose to equip with a Dual Clutch Transmission like that used by the world's most advanced F1 racers, and featured on many premium sports cars.
The Dual Clutch Transmission installed in the VFR1200F since 2012 is the second generation of this system, and features a much more highly evolved control logic, refined for smoother and easier operation, and a more natural feel. Attached directly to the engine's six-speed transmission, it features two distinct clutch mechanisms actuated by electronic control to automatically perform the gear change operations normally done using a manual clutch lever and gear shift pedal. This advanced system enables riders to better focus on the road and the pleasures of riding.
High technology and innovation are just two of the advantages the big VFR offers, and its Dual Clutch Transmission further expands its capabilities. When I rode the VFR with the first generation of the Dual Clutch Transmission, I found that the VFR and its revolutionary shifting system had such an affinity to each other that I thought the VFR must have been specially developed to carry the Dual Clutch Transmission.
Starting the VFR's engine, I toggled the transmission selector switch from N (Neutral) to D (Drive) mode. From that moment on, the only action required to start riding was rolling on the throttle. My first reaction was that a sports bike with an automatic transmission were a poorly matched combination.
However, in only a couple of seconds my mind completely changed.
What an incredibly smooth start! I was totally surprised by its precise clutch control, and then the gearbox slipped into second. I heard a clunk as the gear shifted, but hardly felt any pitching that might disrupt the engine's drive to the rear wheel. Keeping up a comfortable pace, the Dual Clutch Transmission smoothly completed its run up to sixth.
Normally, a rider shows his skill in the smoothness of his shifts. If the bike jerks about at start or the rear wheel squeals when letting out the clutch on a downshift, we think the rider still has some learning to do. Smoothness is one of the most important techniques in motorcycle riding. That impression of overall smoothness was still strong when I tried out the next generation of Honda's Dual Clutch Transmission this time.
Not only does the Dual Clutch Transmission shift up and down through the gears with perfection, its two clutches also shift through the gears without any lapses in the power of its acceleration. Its excellent response left me with the impression that even the engine was of better quality. Intuitively, I could feel that the production of the VFR1200F had definitely come to assume the inclusion of the Dual Clutch Transmission.
I once rode the VFR1200F on a racing circuit in the hopes of testing the limits of its performance. Perhaps, I cynically imagined, I could unearth some fault with its Dual Clutch Transmission. However, in spite of my best efforts and expectations, I instead discovered the Dual Clutch Transmission's superiority during a lively sports ride.
I discovered, for instance, that I could comfortably and confidently shift up a gear while exiting a corner with my left knee out grazing the tarmac at a steep lean angle. Moreover, when casually on the brakes while slowing into a corner and gripping the fuel tank with the knees, the gears could be easily downshifted with just a tap of the left thumb. The transmission's response was much faster than I expected, and downshifts were completed smoothly and quickly.
Also, I never experienced any rear wheel hop, no matter what I tried.
While it might be a slight exaggeration to say that an onboard camera view from a MotoGP racer kept flashing through my mind, it reflects the degree to which I felt totally in tune with this machine. Of course, I could also enjoy that feeling riding through the corners of a winding road, but I'm not one to test the limits of a bike on regular road, as I would on a racing circuit. And since road conditions just around the corner are always a big unknown, I ride carefully.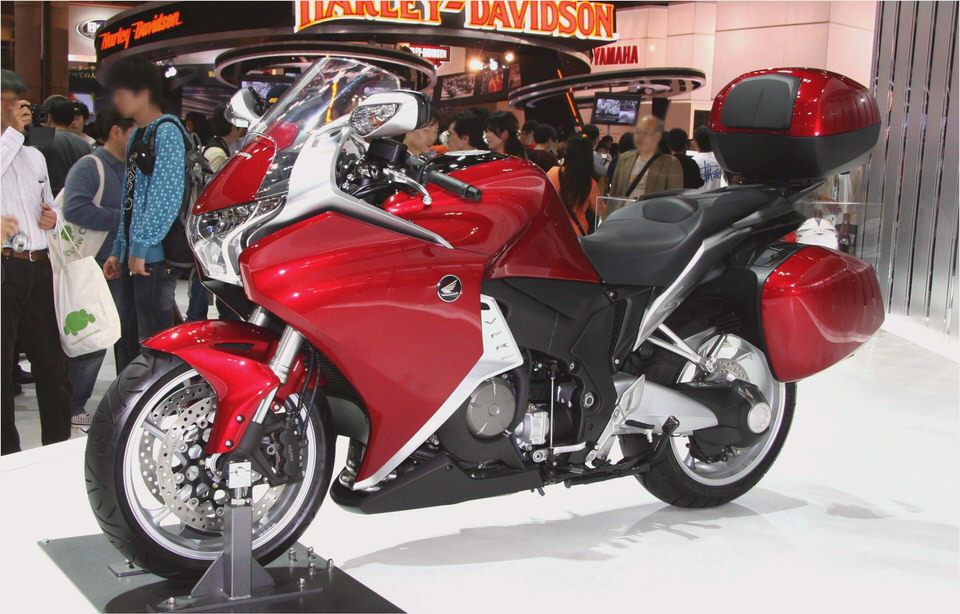 Under these conditions, leaving the Dual Clutch Transmission to confidently handle gear shifting operations was a big advantage.
Riding with eyes fixed on the road ahead and using the brakes to maintain an appropriate speed, I was able to relax and enjoy an excellent ride by simply leaving one job to a superb mechanism, thus greatly reducing any sense of anxiety. The Dual Clutch Transmission really demonstrates a deep commitment to sports riding, and a close relationship with the very soul of the ride, giving riders a positive response and, by extension, a positive feeling. Also, when riding two-up, passengers will never feel a jarring shock when the gears are shifted up or down, and you may even find people commenting that your riding skills have gotten really good.
Of course, the VFR1200F's value as a premium sportsbike model cannot be determined by the addition of its Dual Clutch Transmission, especially since regular motorcycle transmissions still offer a high level of riding satisfaction. However, it is true that the Dual Clutch Transmission has given the VFR a new range of depth as both a long-distance tourer and a track day partner.
It also lets one enjoy a brisk run through winding mountain roads when traveling alone, and gives plenty or room to simply take in the scenery when somebody else is along for the ride. Offering a little something extra is one of the Dual Clutch Transmission's greatest points of appeal, and a sure sign of its true worth.
This time, when I rode the Dual Clutch Transmission version of the VFR1200F. its more highly refined control of the gear shifting allowed me to enjoy a ride that was much closer to my sense of riding a manual transmission sports bike, and I found myself charmed by the Dual Clutch Transmission's remarkable potential. On the right handlebar switch module, the grey thumb switch offers selection of Neutral (N), Drive (D) or Sport (S) modes. The AT/MT switch located above the red kill switch allows easy index finger switching between Automatic and Manual transmission modes.
On the left handlebar switch pod, the grey thumb switch (-) positioned under the indicator switch provides instant downshifts with easy operation, whether in Manual (MT), Drive or Sport modes.Protruding from the front of the left-side switch module, the upshift switch (+) is easily reached with the index finger. The large black lever next to the switch module is the parking brake.Some Dual Clutch Transmission models are available with an optional shift pedal for foot shifting like a regular motorcycle manual transmission. (NOTE: Not available in all regions.
Contact your Honda dealer for details. The Dual Clutch Transmission version of the VFR1200F has a different right-side engine cover design compared to the manual transmission model.
Dual Clutch Transmission is a motorcycle transmission that automates clutch and shift operation while retaining the essential structure and direct acceleration feel of a manual transmission. Since clutch operation is not required, the rider is free to focus on operating the throttle and brakes. Moreover, Dual Clutch Transmission offers acceleration and shifting while minimizing the power gaps that occur during shifting with a manual transmission.
As the name suggests, Dual Clutch Transmission features two clutches: one for off-the-line acceleration and 1st, 3rd and 5th gears, and one for 2nd, 4th and 6th gears. The use of this technology in a motorcycle is a world's first.Dual Clutch Transmission offers AT Mode for automatic shifting and MT Mode for rider-controlled shifting. In addition, AT Mode comprises D Mode for daily riding and S Mode for sporty riding.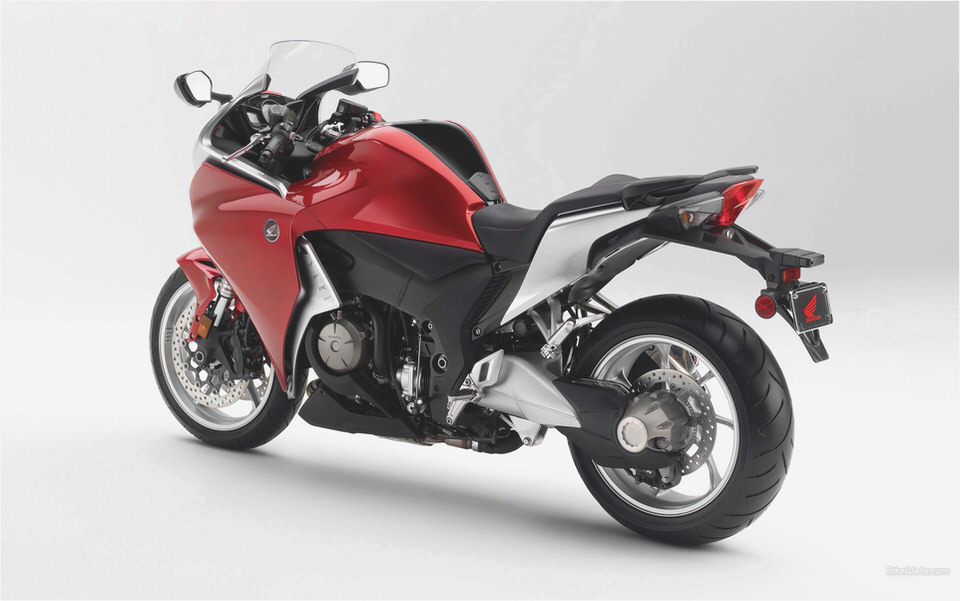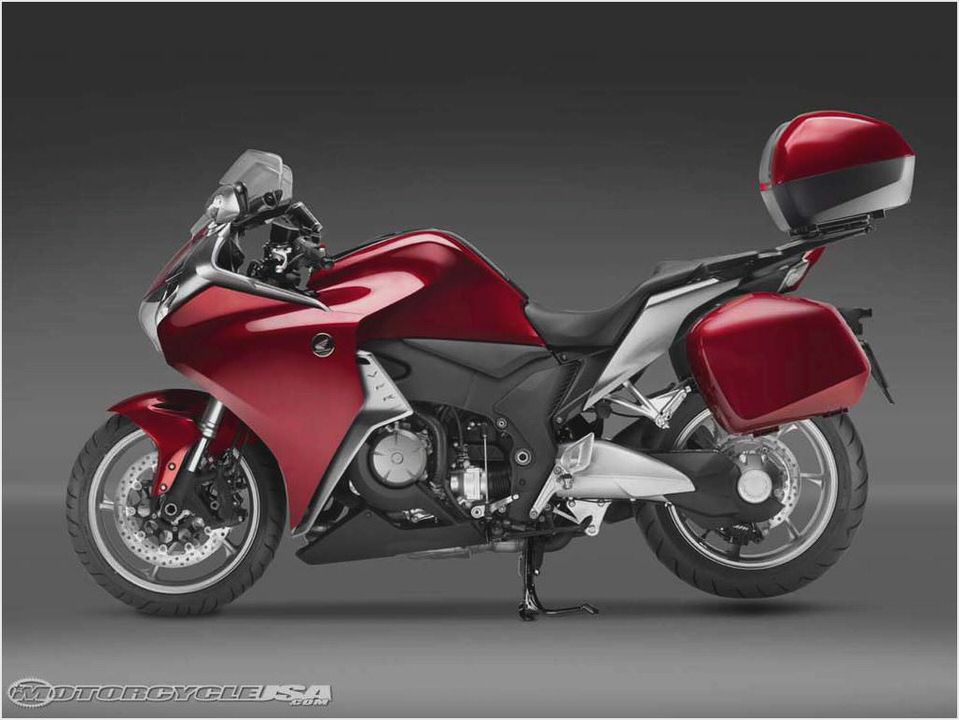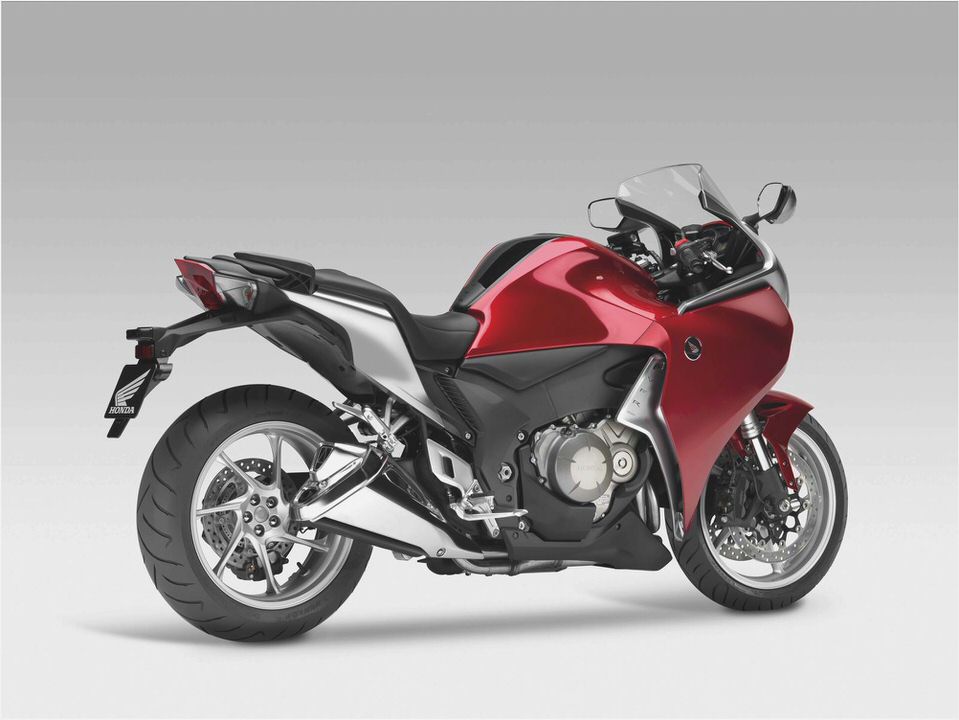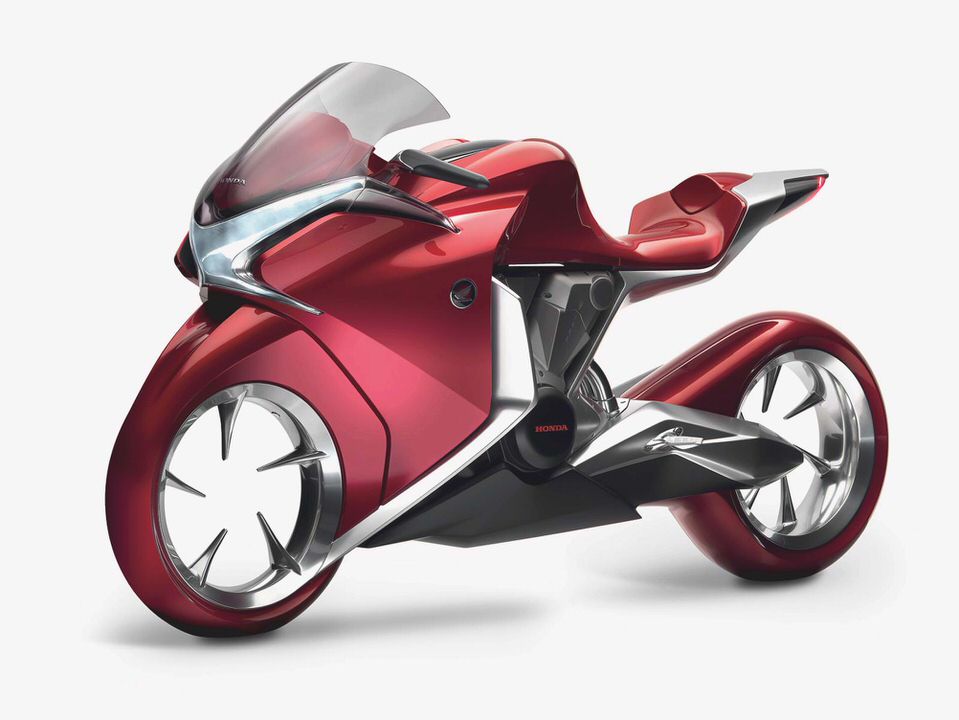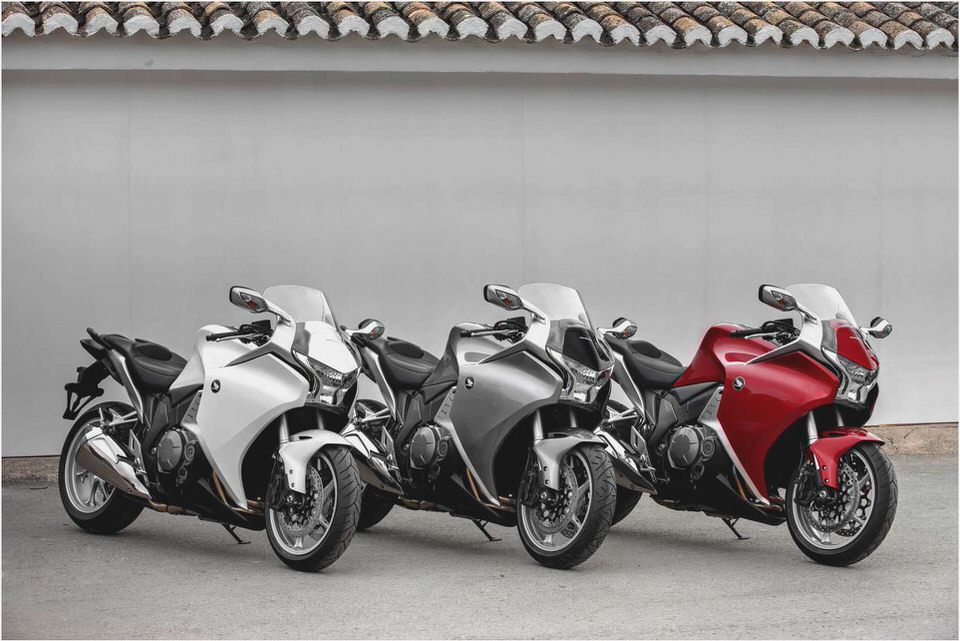 Ferry Traffic Slows Down At Bamba Tenda-Yelli Tenda – Worldnews.com
2005 Honda Valkyrie Rune – Used 2005 Valkyrie Rune at Motorcyclist Magazine
2009 Honda Shadow Aero 750 Oil Change How To Save Money And Do It Yourself!
1986 Honda Rebel Specs eHow
Honda's Cross-Fertilization: GP Road Racer to 2000 CR 125 …