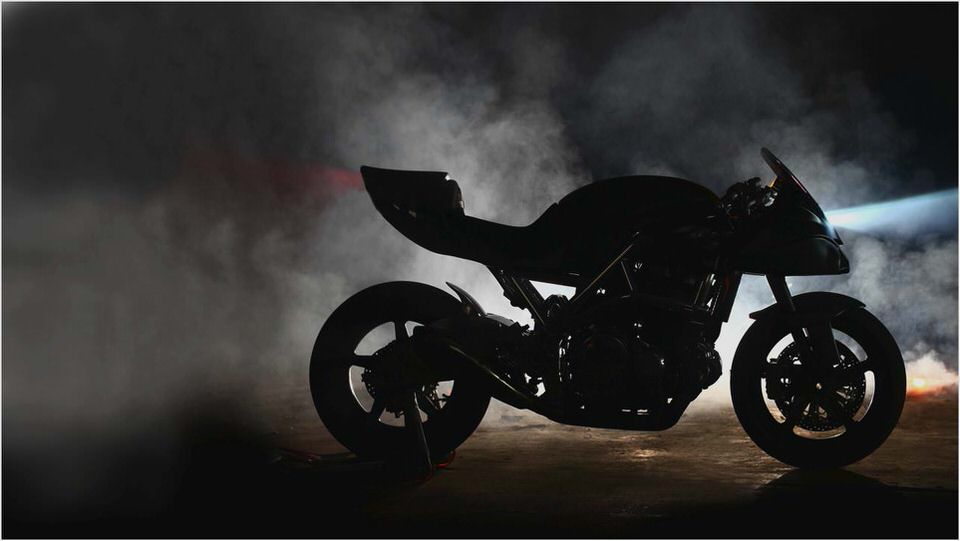 Icon Sheene. 2010
Search for Icon Sheene. 2010 on:
The Icon Sheene, of which just 52 will ever be made, is a new breed of road bike, the ultrabike.
The Icon Sheene is a fitting tribute to Barry Sheene and is handmade in Britain. It features extreme levels of power and performance. And it's massively entertaining to ride hard.
A powerful and unique 200 mph, 257 bhp, turbo charged work of art.
Wherever you look on the Icon Sheene you'll find something eye-catching and intriguing.
Just 52 will be built and sold worldwide, one for each year of Barry's life. Each bike will feature its own unique 1940s style airbrushed pin-up girl and playing card, located on the bodywork. The owner can choose their playing card from the 'pack' of 52 and this feature, the bodywork concept and design is by Mike Fairholme, Barry's custom helmet designer and painter from his World Championship days.
Mike has also designed helmets for Senna, Mansell, Coulthard, Piquet and Hill amongst many others.
This is the only motorcycle in the world to bear the Sheene name, with Barry's and Stephanie's signatures on the yoke and with endorsement from the Sheene family.
The Icon Sheene is one of the world's most powerful production road bikes and was designed and built by businessman Andrew Morris. "It's been nearly five years in the making and to have seen it put through its paces by Barry's son Freddie and nephew Scott was just a crowning moment. The bike now has its new fairing, it runs faultlessly and I love the detailing. The engineering work by some of the specialists who worked with Barry is superb.
You couldn't get better. Its sexy looking and exotic and there's nothing quite like a turbo charged bike, it sounds awesome" said Andrew. "I'm just so pleased with the whole concept." The bike is definitely designed for speed and you can see footage of the track test at www.iconsheene.com
The bike, retailing at a cool £107,000 is the most expensive production bike in the world and each one will be bespoke for each owner, with a special fitting and a photographic journey of the build process. This is more than the bike, it is a piece of the Barry Sheene legend. Owners receive individual attention from Andrew and the whole project is under the watchful eye of Steve 'Stavros' Parrish, Barry's life-long friend and team mate and the Sheene family. "Spondon alloy chassis, lightweight, hand-laid carbon fibre bodywork, carbon wheels, every angle you look at it from is just perfection" said Parrish.
For your money you get a hand-built, precision engineered, carbon fibre, aluminium framed powerhouse of a bike and you join the exclusive Sheene 52 club. Orders are being taken and already a few playing cards are on hold, including the ace of spades. With just 52 being made worldwide interested buyers are urged to register their interest without delay at info@iconsheene.com
Andrew said "I designed and built this bike as a tribute to the irreplaceable Barry Sheene and we've been blessed to have the support of his family, in particular his wife Stephanie and son Freddie. Barry broke the mould and brought glamour and excitement to motorcycling in the 1970s and 80s and we'd like to think, if he was here today, this bike would be his road bike of choice and a project he'd loved to have been involved in."
The connection with Barry includes:
• Family endorsement, in particular from wife Stephanie and son Freddie
• Project overview from friend and team mate Steve (Stavros) Parrish, who is also chief road tester and development rider
• Nephew Scott Smart has track tested the bike and given it the thumbs up
• The top yoke is hand engraved with Barry and Stephanie's signatures
• The top yoke also features an original, solid silver 'Sheene Duck' logo by a leading Swiss watchmaker, Antoine Preziuso
• Individual details hand-painted by Mike Fairholme, who designed and painted Barry's race helmets
• A purpose-built, lightweight, tubular aluminium frame, designed and manufactured by Spondon, the • Derbyshire-based frame builder who supplied Sheene during his racing career
• The famous number 7 features on the precision engineered alloy plenum chamber and is also embroidered on the heart-shaped Alcantara-upholstered seat
• The Suzuki engine has special poignancy, Barry Sheene won his two back-to-back 500cc World Championships riding a Suzuki and it is the brand with which he is most closely associated
• High performance braking system from the renowned Swedish firm ISR, as used by Barry
• The lightweight carbon wheels are designed by Sheene's original world champion manufacturer
• Bodywork hand layered by Alan Roberts at Skidmarx, who used to work with Barry at Harris's and more recently has worked with Scott Smart
Endorsement by Sheene's best friend, Steve Parrish.
They raced alongside each other in the Suzuki factory team and later became best friends, Steve Parrish remembers Barry and comments on the Icon Sheene:
"I am so very pleased the Icon Sheene has been sculpted, a living, shrieking, whirlwind of a tribute to a great man. For me, Barry was like having a father, brother and mate, all in one amazing person."
"Now 52 lucky people can revel in a legacy that will remind them of how Barry Sheene inspired the whole motorcycle industry around the world. Barry would have been very proud to see this astonishing piece of British engineering excellence, unique in every way, just as he was, being owned and ridden fast by like-minded people."
"Barry's last words to me were, 'Stavros, at least we're not going to die wondering', which meant, if you ever wondered what something was like, you ought to experience it for yourself. That was our philosophy and we lived by it."
"Another of his famous insights was, 'Never wait for your ship to come in, there are times when you have to swim out to meet it.'
"With these two thoughts in mind, now is the time for you to start swimming towards ownership of one of these fabulous machines." Steve Parrish
Additional quotes from creator Andrew Morris.
The iconic racer was an inspiration to Andrew from a very early age. "Even as a young boy watching Sheene race on my parents' television, it was clear that here was a man with tremendous style and panache.
"He was such a passionate racer and so supremely talented, as long as he was still in contact with his bike, even if he was a long way down the field, you always had the sense that Sheene could still pull off the impossible. And so often, he did! Until the chequered flag fell, he just didn't ease off, didn't lose faith."
Sheene's persona off the bike also resonated with Andrew. "Check out the photographs of Sheene, in so many of them he's grinning. He seemed to have an irrepressible spirit, even after huge accidents, a love of life and enjoying himself. And I truly admire the fact that he always was himself and never felt he had to conform to anyone else's standards."
Creating and developing the Icon Sheene has introduced Andrew to many of the great characters associated with Barry during his career, both on and off the bike. "It has been an honour and a privilege to meet and work alongside people who knew Barry well. You don't twice become world champion without a great team behind you and the fact that we have been working in collaboration with some of those very same people makes me feel proud and humble.
"Having the backing of Barry Sheene's family is also a tremendous honour. I truly believe that we've captured some of the great man's energy and passion in the Icon Sheene – I'm sure Barry would have approved."
Specifications.
• Engine: 1400cc, four cylinders, turbo charged
• Cooling: Oil cooled with two high performance polished oil coolers
• Con rods: Carrillo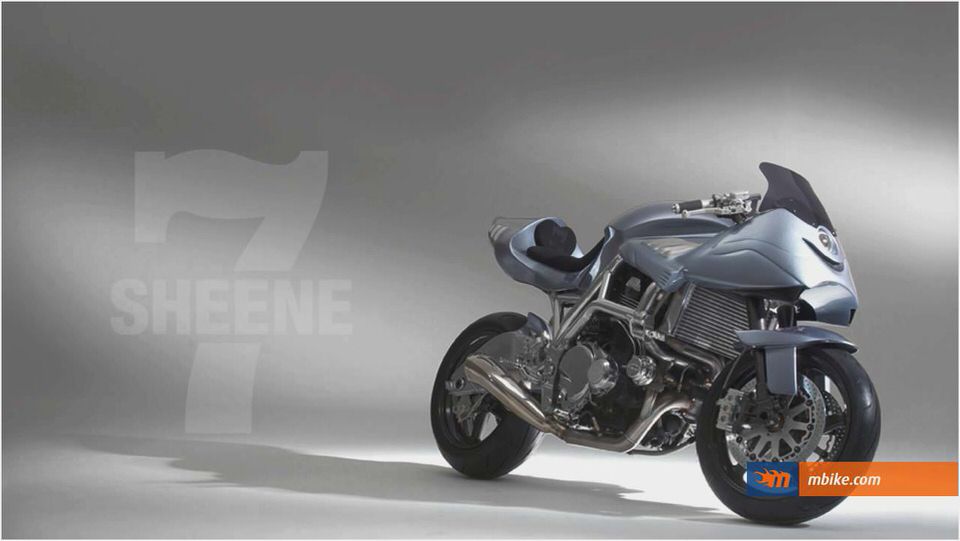 • Pistons: Wiseco
• Turbo: Garrett hybrid turbo, with bespoke dump valve and waste gate
• Max power: 257bhp
• Max torque: 133 ft lb
• Gearbox: 6-speed quick shift, ratios to individual specification
• Exhaust: Hand made, stainless steel, hydro formed, aurally tuned
• ECU Motec stand alone unit with full data logging and bespoke mapping allowing full control of boost
• Clocks: Polished aluminium clocks with digital readout and multi-functional display
• Seat: Trimmed in alcantara with Sheene 7 in back pad
• Frame: Aluminum alloy by Spondon
• Front suspension: Bitubo inverted racing specification fully adjustable forks
• Fork yokes: Hand crafted and engraved with Barry Stephanie Sheene signatures
• Rear suspension: Bitubo racing specification, fully adjustable
• Swinging arm: Hand crafted aluminium alloy with integrated paddock stand location slots and unique aluminium hugger
• Wheels: Carbon fibre, ultra-light, racing specification
• Front brakes: ISR billet machined six piston calipers, with floating discs and race pads
• Rear brake: ISR billet machined, single disc, four piston calipers
• Headlamp. HID with LED halo surround
• Bodywork: Hand laid carbon fibre, with stainless steel louvres
• Paintwork: Designed by Mike Fairholme
• Fuel tank: Hand crafted aluminium with alloy race-style filler cap
• Fuel capacity: 24 litres
• Kerb weight: 200 kilos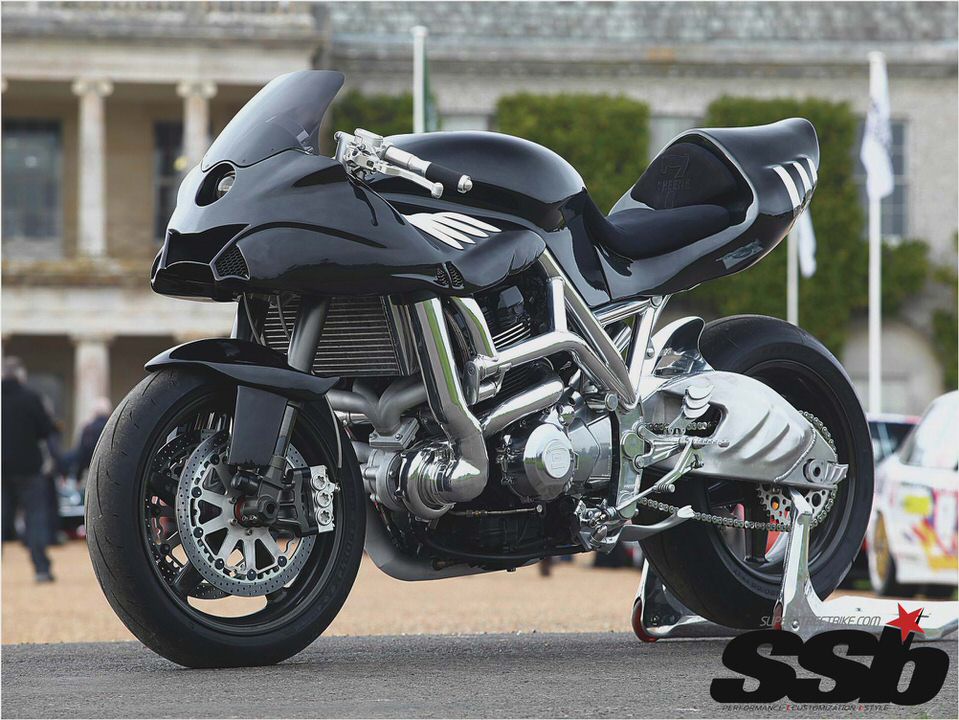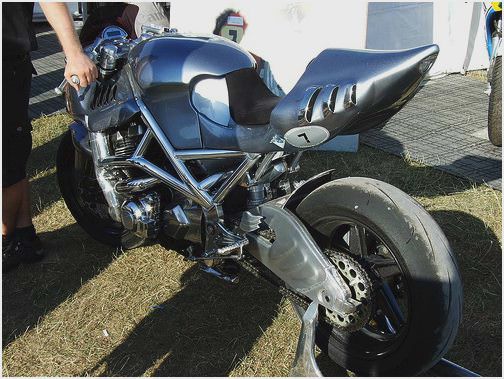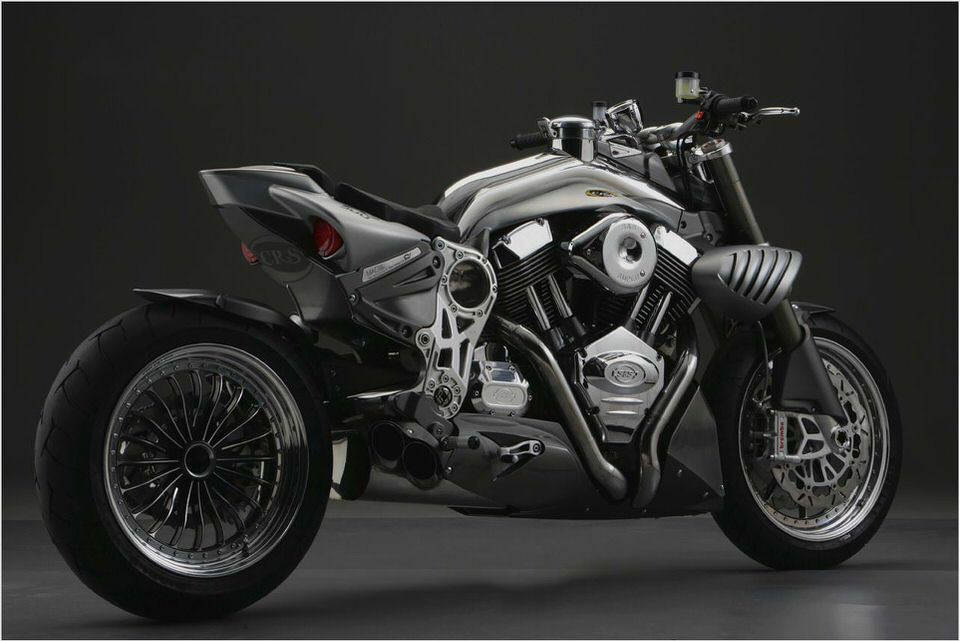 Top 10 Most Expensive Bikes in the World Worldtop10list
Top 10 Most Expensive Motorcycles in the World Top 1 US
1901-1953 INDIANS
1920 INDIAN SCOUT MODEL
1940 INDIAN SPORT SCOUT – TractionLife.com