0206hb_15zoom+Indian_Spirit+Side_Engine_View.jpg
Motorcycling is a personal taste, much like ice cream. Sometimes you want the five-scoop monster sundae with flavor names that make Ben Jerry's seem tame. Other times you just want a nice refreshing bowl of vanilla. When searching for a new American motorcycle, you will come across bikes with tires bigger than some cars, motors powerful enough to break most national speed limits before the end of Second gear, and radical styling that rivals machines on the show circuit.
You can also find some genuinely clean, simply styled machines that don't want to leave 100-foot patches of rubber on the road and would rather spend their time cruising down the street in comfort and traditional style — such as the Indian Spirit.
Putting a Spirit in your driveway won't put a swagger in your walk or send you searching for a new wardrobe with a lot of black leather accessories. It will remind you why you started riding V-Twins in the first place: to cruise around and have fun. The Spirit is a middle-of-the-road bike that sits right in the middle of the Indian lineup.
A little dressier and more stylish than its little brother the Scout, and a bit smaller in stature and mass than its big brother the Chief, the Spirit is a riding machine. For our test, we chose the Spirit Deluxe ($18,995) with whitewalls and two-tone paint instead of the Standard ($17,995).
Based on the single downtube Indian frame, the Spirit has 32 degrees of rake in the neck and wears a set of billet aluminum Indian trees to hold its 41mm fork legs in place. A newly reinforced swing arm adds chassis rigidity and connects to a pair of nitrogen-charged shocks with adjustable preload in the rear. A pair of 16×3.5-inch spoke wheels rides fore and aft, wrapped up in Maxxis wide whitewall tires (the standard Spirit has blackwalls).
Both wheels are equipped with Indian rotors and multi-piston billet calipers.
The Spirit shares the common powerplant that all Indians use — until the 100ci Chief motor is released this year — an 88ci Evolution-style motor built by SS.; The 3.625×4.25-inch motor produces plenty of useable torque in stock configuration, but we know firsthand that an ignition, cam, and pipe swap can add as much as 20 hp and 25 lb-ft of torque. It is a worthwhile change once you get past the break-in mileage.
The motor and five-speed transmission are finished in a gloss-black treatment that looks rich and luxurious against the chrome covers and trim pieces. A proprietary design Indian outer primary covers a wet chain and clutch assembly.
Dressing up the Spirit are Indian-themed fenders that are a little more stout than the Scout's, but significantly smaller than the Chief. A set of new 5.8-gallon tanks with a full-length dash rides high above the frame. Inside the dash you'll find a VDO speedometer with a trip meter and indicator lights.
The seat on the Spirit is built in-house at Indian and features a nice passenger pad and a lot of fringe. The bars are wide — almost too wide — and let you sit in a relaxed position when you kick your feet out on the forward-positioned floorboards. While the Spirit feels smaller than the Chief, it is still not a petite bike, so those of longer leg and arm will find it most comfortable.
Like we said earlier, the Spirit is at its best when cruising. You can run the 88 into high rpm and beat most cars away from a traffic light, but why? The Spirit takes you back in time to a more relaxed period when just being on a bike was all that mattered.
The chassis is responsive enough to make quick in-traffic maneuvers as necessary, but it prefers just moving along at the posted pace. Stopping the Spirit can be accomplished with just the front brake. But with its 626 pounds of dry weight, it's better to use both.
The Spirit is not a hot rod, it's not a technological marvel, and it's not flashy. But it is a good, solid bike that is easy to ride and puts you in the mood to enjoy a leisurely cruise around the city or a long day on a two-lane highway. Hey, that sounds like fun. Gotta go. '
After many years of saying, we are working on it, Indian Motorcycle Company is ready to unveil its new 100ci motor. We were invited to its Gilroy, California, facility to sample a pair of prototype machines on what was the coldest day of the winter in Northern California. The brisk air did nothing to dull the excitement of finally riding a bike equipped with Indian's new proprietary motor.
The new motor has bore and stroke numbers of 3.875×4.25 that give it 100 ci of displacement and a 9.5:1 compression ratio. It has pushrod-operated valves sized 1.94-inch on the intake and 1.615 for the exhaust, helping the 100-incher produce quite a bit of low-end grunt.
A 42mm Mikuni carb mixes fuel and air from the left side of the motor, which is probably the most noticeable difference in the look of the motor from most traditional 45-degree motors.
A close look at the cam cavity shows a gerotor-style oil pump mounted forward of the cam and the oil filter mounted behind it. Just above the cam cavity you see round cylinders, round heads, and round rocker boxes, giving a very nostalgic look to the powerplant. While a lot of this design sounds familiar, we think it is different enough to stand alone, yet any technician comfortable with 45-degree V-Twins is able to handle minor or major servicing.
Along with a new motor comes a new frame and rear suspension design. The single-downtube chassis is now a common item in the Indian family, but this new model carries a 34-degree neck rake with 2-degree trees to bring a 5.92-inch trail figure into play. That helps make the big bike a little more maneuverable at low speeds. In the rear, a new swingarm is mated to a rising rate mono-shock suspension unit.
In the chassis upgrade area, you will also notice the inclusion of premium Brembo calipers on both wheels — a big help on a bike with a dry weight just 10 pounds less than 700.
The prototype bikes we rode were set up two ways: one was completely stock while the other had a high-flow air cleaner and a free-flowing exhaust. The stock bike had a large airbox on the left side that is still in its final stages of production design, but the prototype barely got in the way of our left knee during the first part of the ride. From the very first twist of the throttle, you could feel a lot of low-end power.
Not arm-stretching or tire-shredding, but nice, useable power right where you want it. Higher rpm brings a a lot of buzzing and vibration, but the motor design is set more to low rpm anyway.
A switch to the unrestricted bike showed us that the 100-incher likes breathing easily and rewards you with more power. Acceleration was noticeably better, and the bike was a little more entertaining out of the corners. Speaking of corners, we rode the bikes on a series of twisty roads and found the chassis to be extremely stable and not hesitant to get into a corner.
At no time do you forget this is a big bike, though.
After a few hours of riding, we were left with a very positive impression of the Chief. The new frame and suspension seem to work well together, and the motor is just right for a bike this size. Needless to say, we will give you a full report when we take one into our editorial stable for a full month of HOT BIKE testing.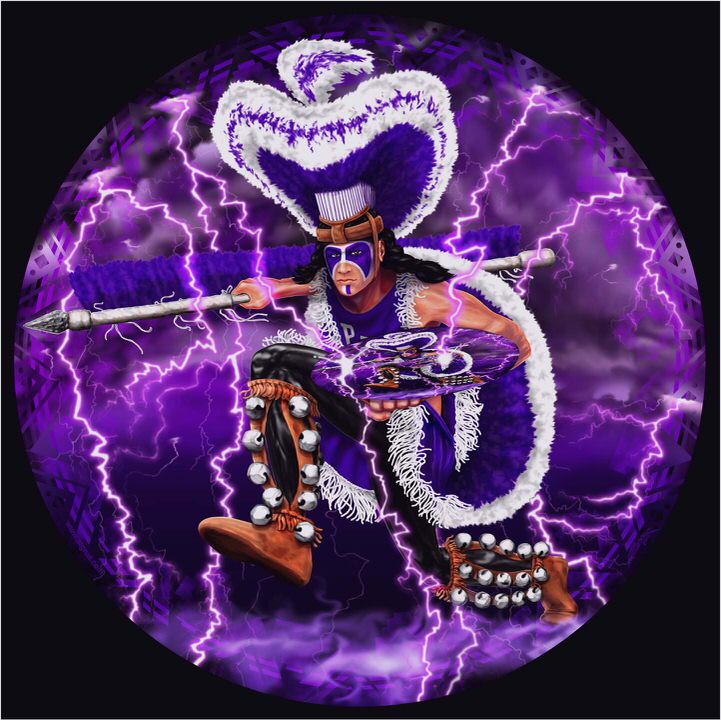 The Spirit of Munro- A Tribute to Burt Munro and Indian
Italjet Dragster D125LC – Review – "who's is that the rude boy scooter"
Italjet Dragster For Sale 50cc – Website of bipisail!
Italjet at EICMA : 2strokebuzz
Italjet Dragster to return to US in February : 2strokebuzz