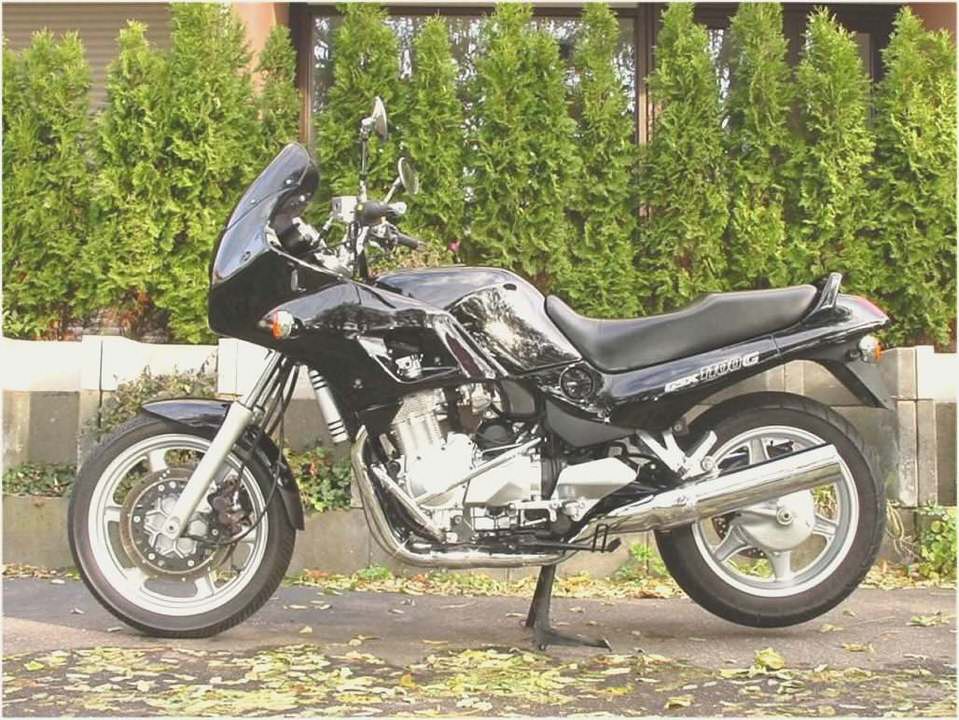 Lost "Cars" of the 1980s – 1985-1987 Suzuki GSX-R750
Photos courtesy Suzuki.
To be clear, the 1985 Suzuki GSX-R750 was not the first repli-racer offered to the riding public, an honor that some would argue belongs to BSA's late 1950s Gold Star models, available from the dealership with features like clip-on handlebars, finned brakes for cooling, polished gas tank and lightweight engines. The 1985 Suzuki GSX-R750 (1986 for buyers in the United States) was, however, the first Japanese production motorcycle to be based almost entirely on the brand's factory endurance racers, and it quickly re-wrote the book on street-legal performance motorcycles.
Introduced in Japan in March of 1985, the GSX-R750 looked like no other motorcycle on the market. Though sportbikes were hardly a new concept, and Japanese rivals Honda, Kawasaki and Yamaha each produced fast and capable motorcycles, none was distilled directly from factory racing efforts. Bikes like the Honda VFR750, the Kawasaki GPz750 and the Yamaha FZ750 (and even Suzuki's own GS750ES) proved capable of winning races, but all required semi-extensive modifications to make them competitive.
Each was first a street motorcycle that could adapt to the racetrack; the 1985 Suzuki GSX-R750, however, was primarily a racebike that just happened to carry the mandated directional signals, lighting, horn and license plate bracket.
At the heart of the first GSX-R750 was its engine, displacing 750cc and making a modest 100 horsepower in street trim (although a readily available "competition kit" boosted this to 130 horsepower). Designed to be as light and compact as possible, the four-cylinder was fed by a bank of four 29mm Mikuni flat-slide carburetors and cooled via "SACS," or the Suzuki Advanced Cooling System.
Instead of using water and coolant to carry off heat, Suzuki used engine oil, chilled by a radiator-sized oil cooler located behind the front wheel. Thanks to the extensive use of aluminum and magnesium, the engine itself weighed just 73 kilograms (161 pounds), further helping to reduce the motorcycle's overall weight.
Instead of a steel frame, the 1985 GSX-R750 was the first production motorcycle to benefit from a racing-derived aluminum alloy box frame, what Suzuki referred to as "MR-ALBOX," short for Multi-Rib Aluminum Alloy Box frame. Again, the benefit was weight savings, and the frame itself tipped the scales at a mere 8 kilograms (18 pounds), helping the original GSX-R750 to achieve a dry weight of just 176 kilograms (388 pounds). Compared to other similarly sized sportbikes of the day, that was a 20 percent reduction in weight, giving the bike a superior horsepower-to-weight ratio.
Lighter weight produces advantages in braking as well, and the 1985 GSX-R750 came to market with twin four-piston front brake calipers, each grabbing a drilled 300mm (11.8-inch) rotor. Even the rear brake used a single twin-piston caliper, and the first GSX-R750 was capable of truly impressive dry stopping distances when fitted with race-spec brake pads and slick tires. At a time when 16-inch wheels were considered "cutting edge" by other manufacturers, Suzuki fitted 18-inch wheels to the GSX-R and its logic was simple: If this size was good enough for the works endurance racers, it was good enough for a street-legal race bike.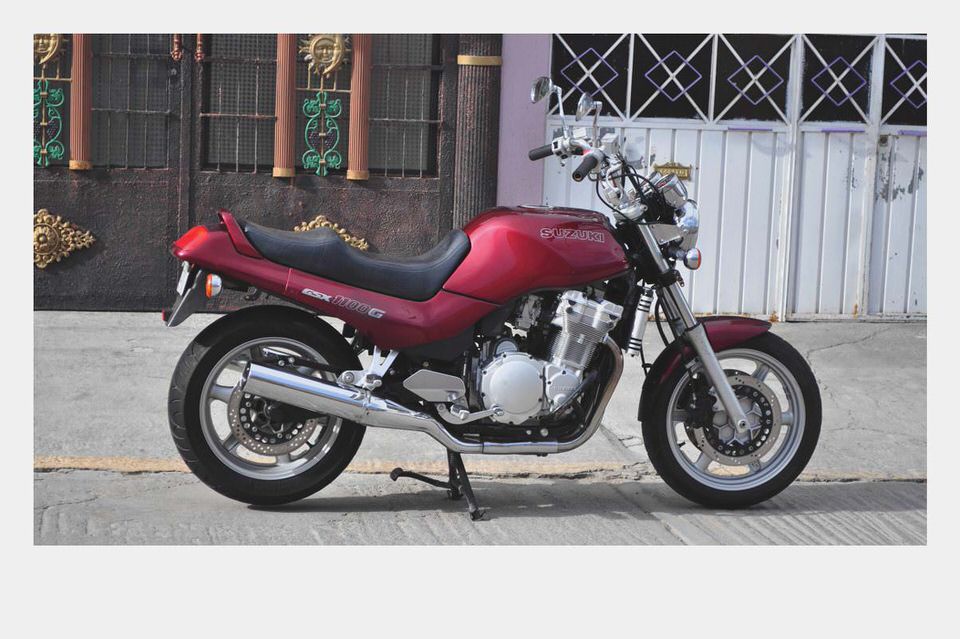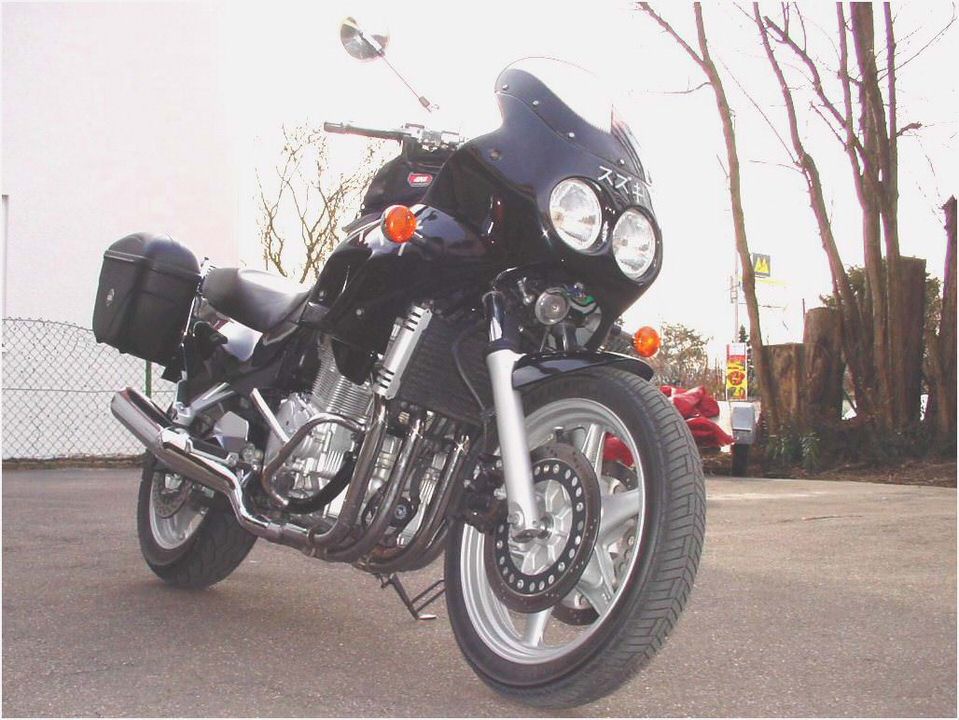 Even the slab-sided bodywork fitted to the first GSX-R was a bit different, providing nearly full coverage for the four-cylinder engine and a relatively tall windscreen for the rider to tuck behind. With low clip-on style handlebars and somewhat rearset foot pegs, the GSX-R threw the rider into the same forward cant used by racers, though to a less extreme degree.
The relatively high foot pegs also gave the bike a 55-degree corning angle, virtually unheard of on a production motorcycle at the time. As anyone who's ever ridden an early GSX-R for any length of time can attest, the riding position delivers good control, at the expense of comfort. While a few first-generation GSX-R owners fitted bikes with soft luggage, revised seats and even taller bars and windshields for touring purposes, most owners reserved the bike for shorter rides and track days.
Ironically, the very things that made the bike light in weight soon began to cause trouble for those who actively raced early GSX-Rs. By Japanese motorcycle standards, engines proved to be a bit fragile for racetrack duty, while the aluminum frames flexed more than heavier steel equivalents. Both issues were promptly addressed by the aftermarket, and Suzuki continued to evolve the motorcycle with yearly improvements that aided both performance and handling.
The first generation GSX-R lasted until the 1988 model year, when an all-new GSX-R750 arrived on the market with significant revisions to the engine, chassis and bodywork. Further evolutions added liquid cooling (to extract more power from the four-cylinder engine); ram air to boost power at speed; stiffer frames to improve handling; and digital fuel injection to improve throttle response over a wide variety of conditions. Though the GSX-R 750 still graces Suzuki dealer showrooms today, the model's only similarity to the original is its street-legal but track-focused mission (and perhaps its available blue-and-white livery).
Finding an original and pristine example today would prove challenging, as most owners rode the bike to its limits (and, quite often, beyond), but spotting one racing in a vintage series (sans original engine and bodywork, of course) might not prove too challenging. Perhaps the GSX-R750′s staying power is proof that performance and affordability never go out of style, whether it's on two wheels or on four.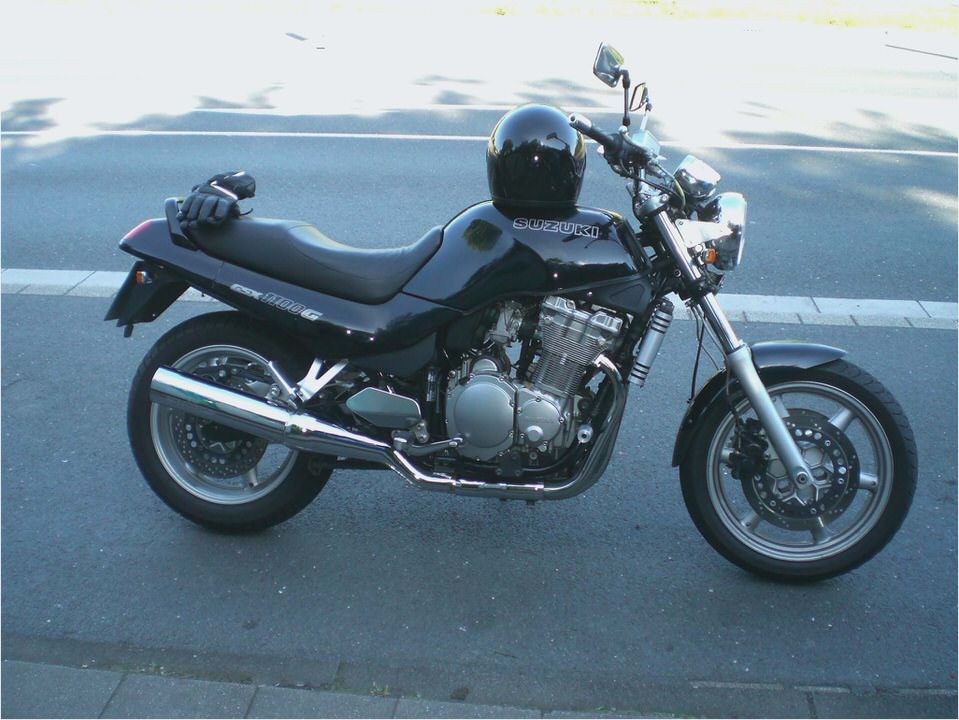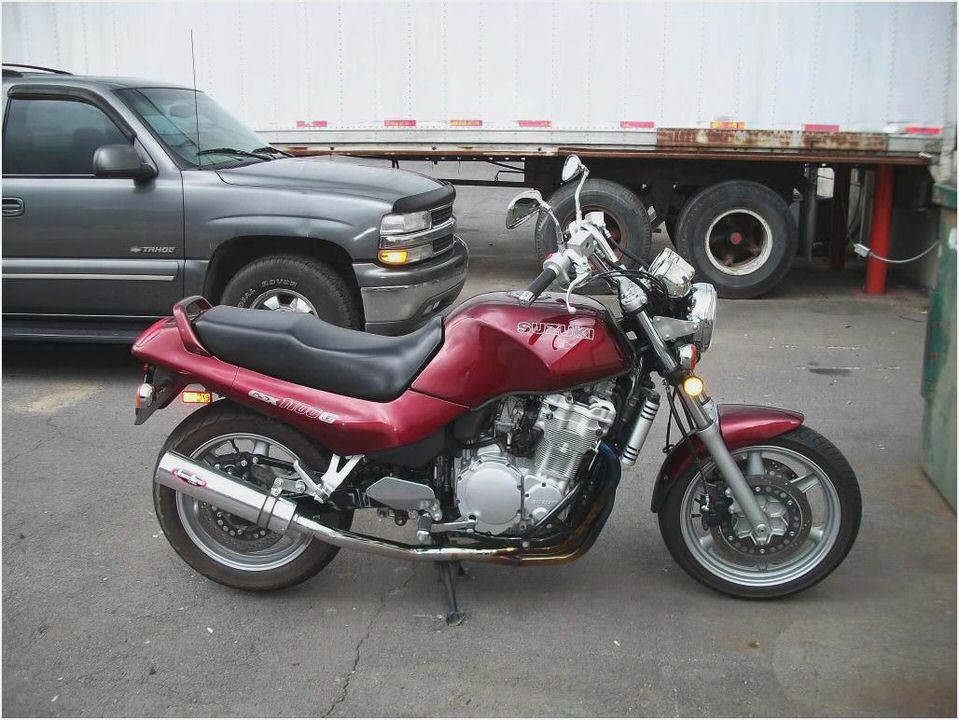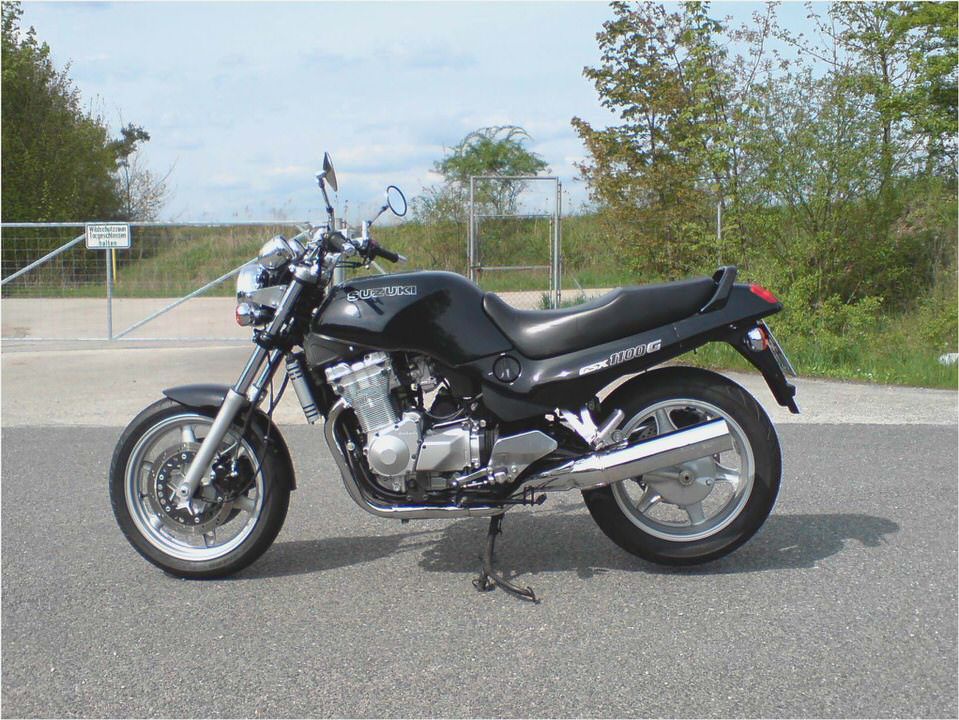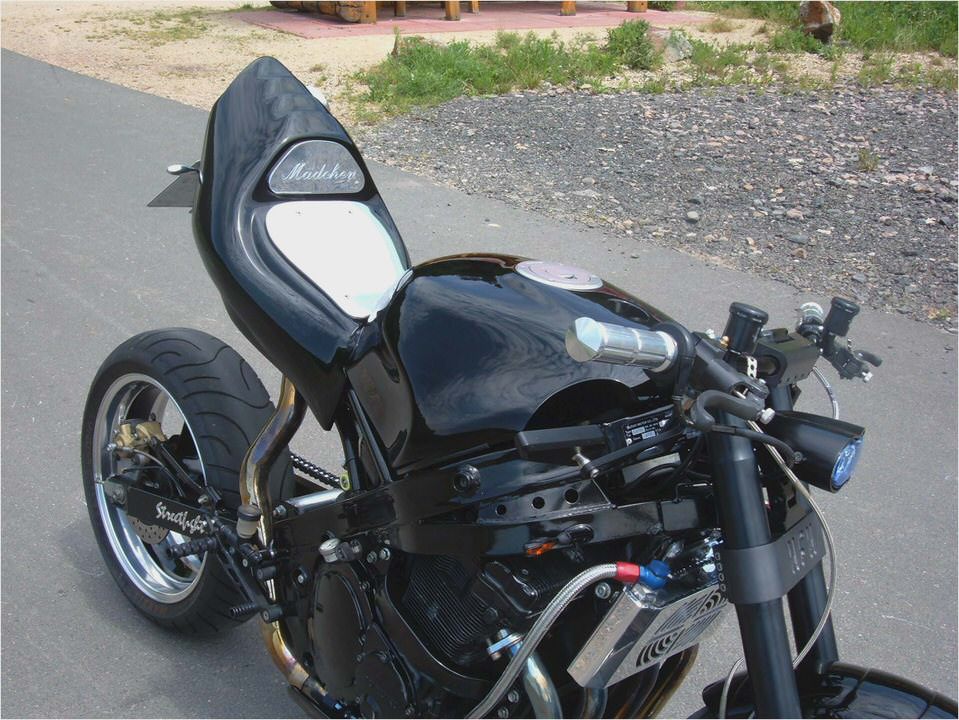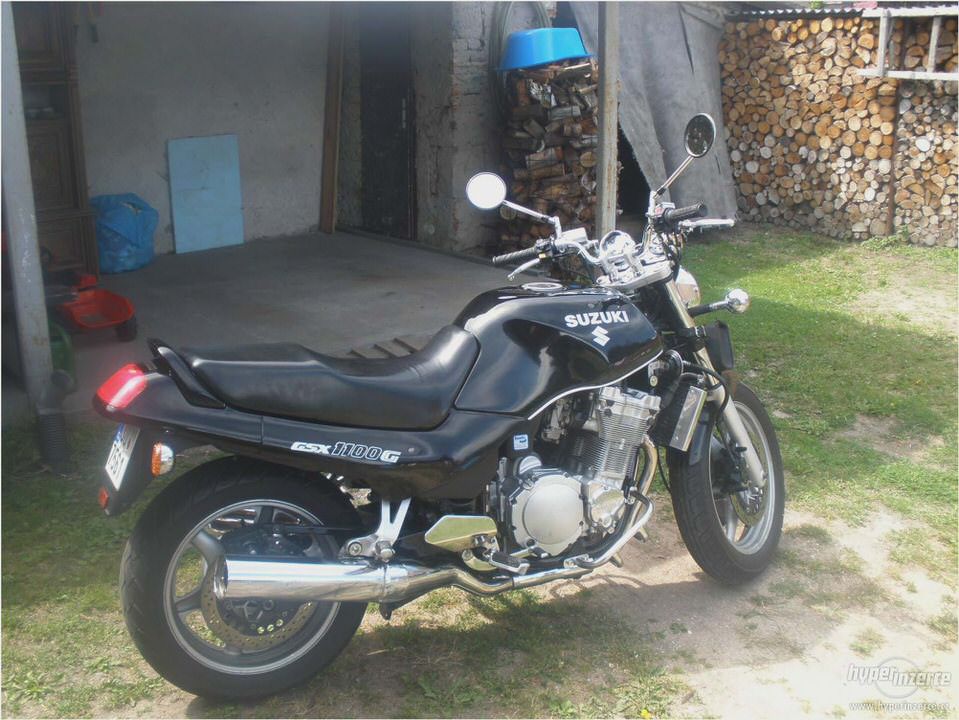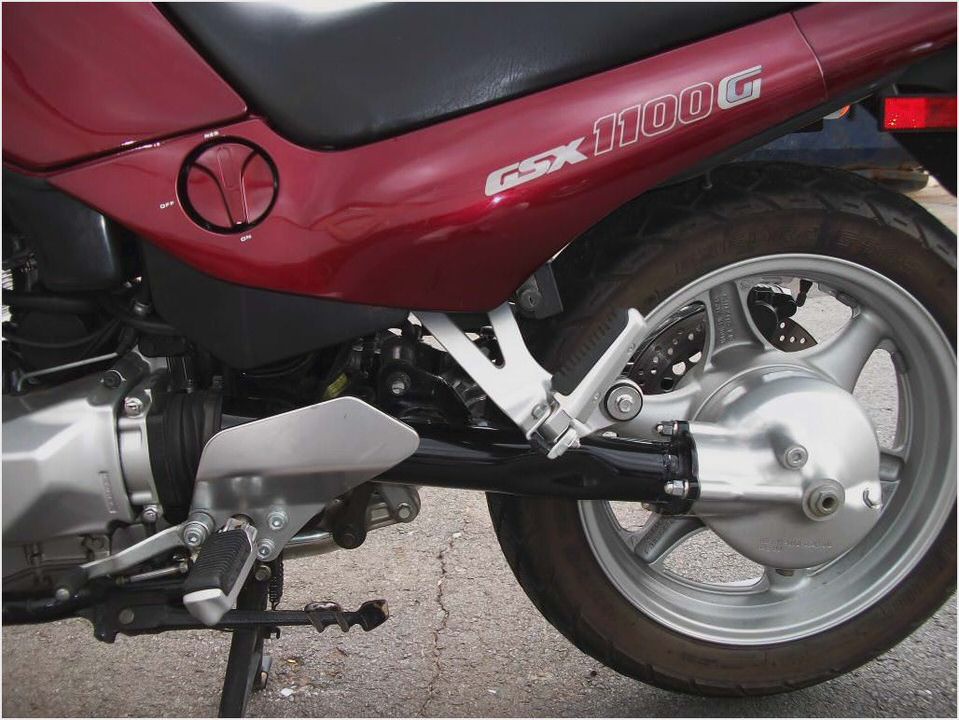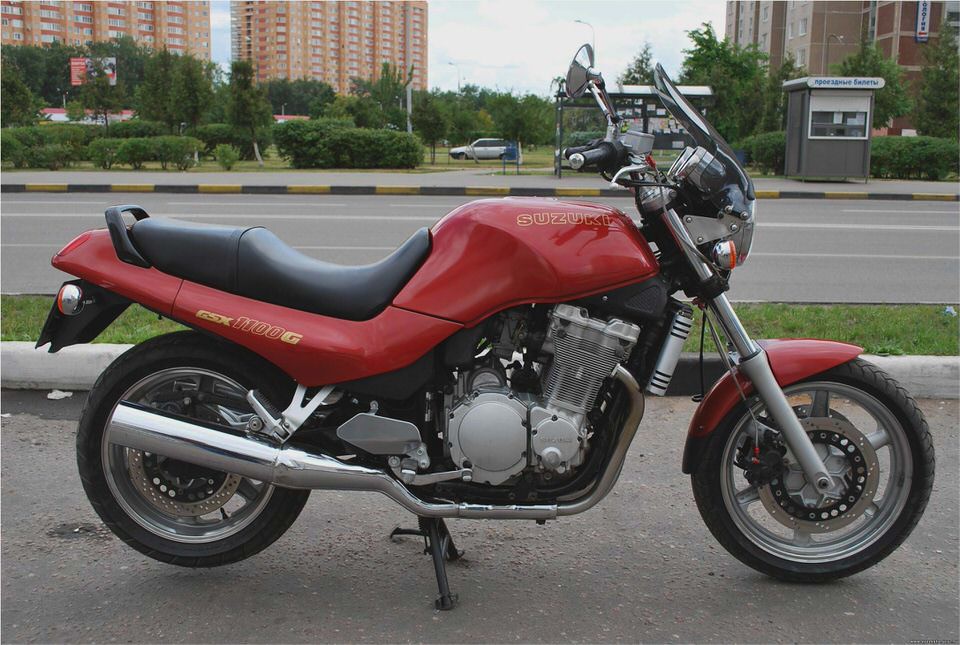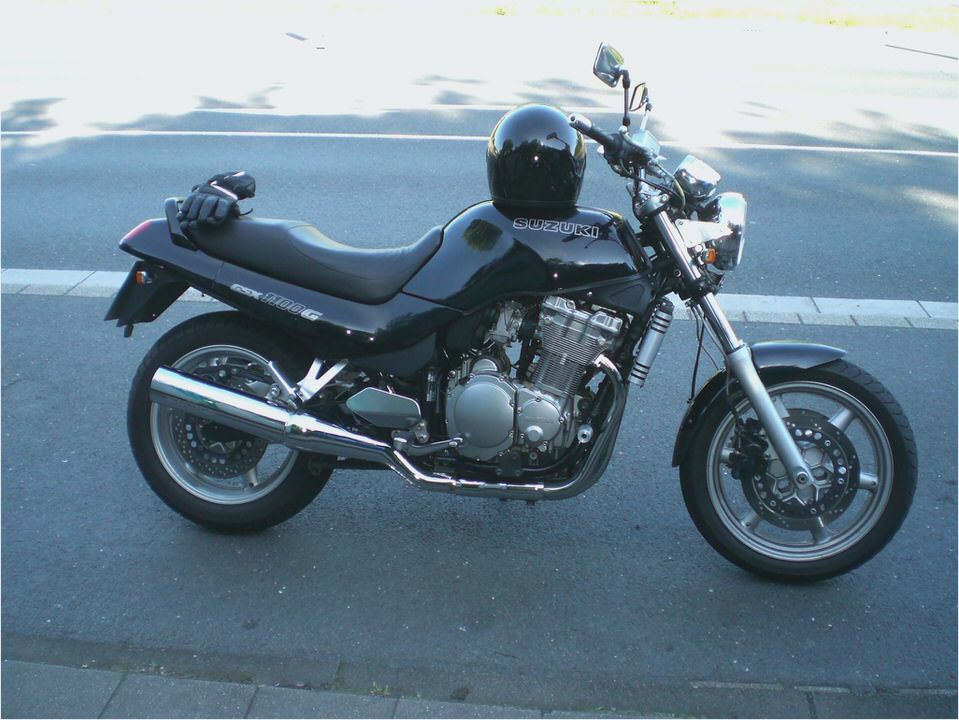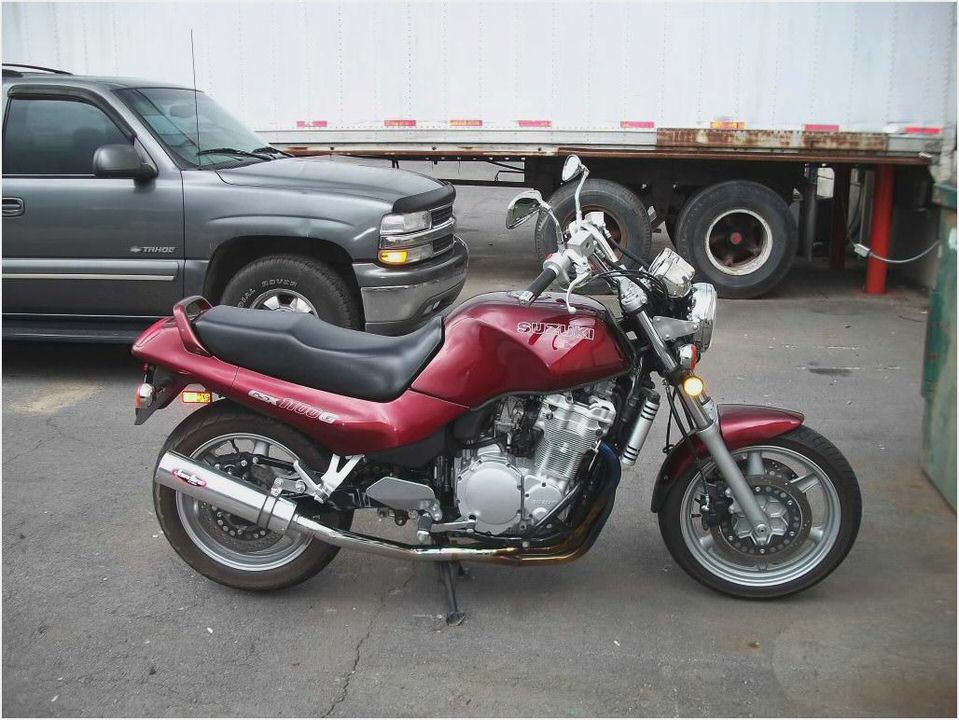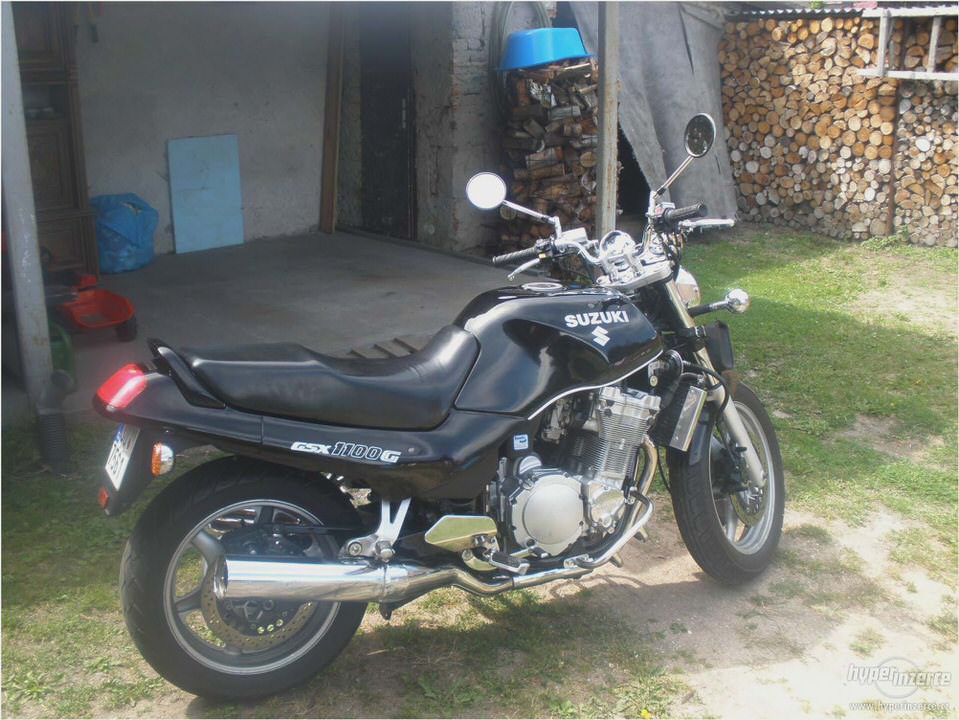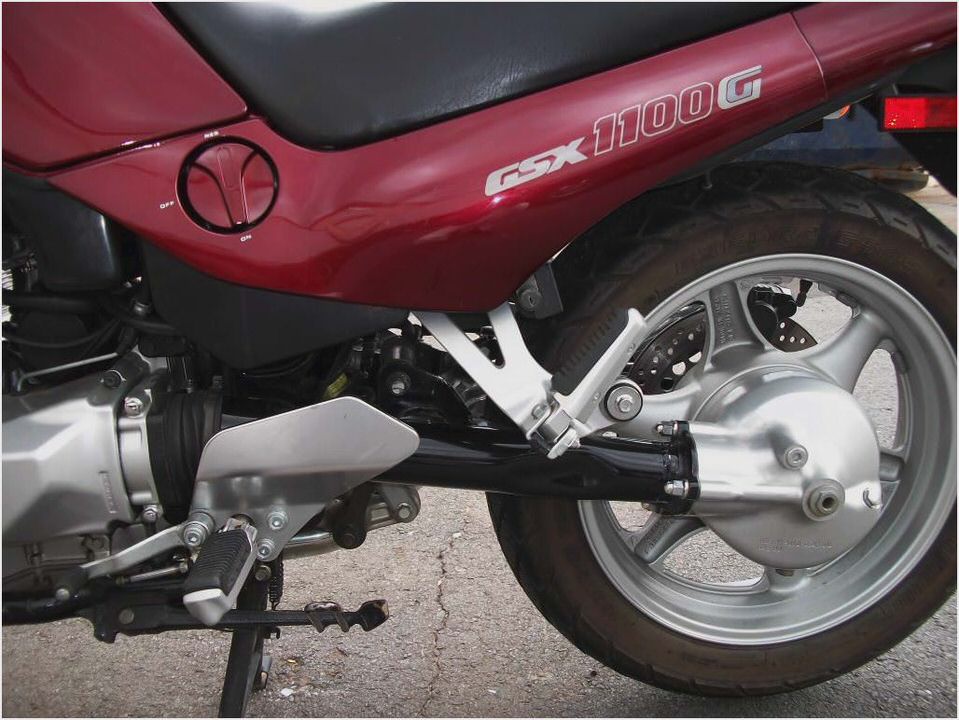 Suzuki GN125 – review and opinion – Better Than A Moped
Suzuki S40 Specs eHow
Test Suzuki RM-Z 450 2013: The performances are with go!
2010 Suzuki DR-Z400SM motorcycle review @ Top Speed
2008 Suzuki B-King