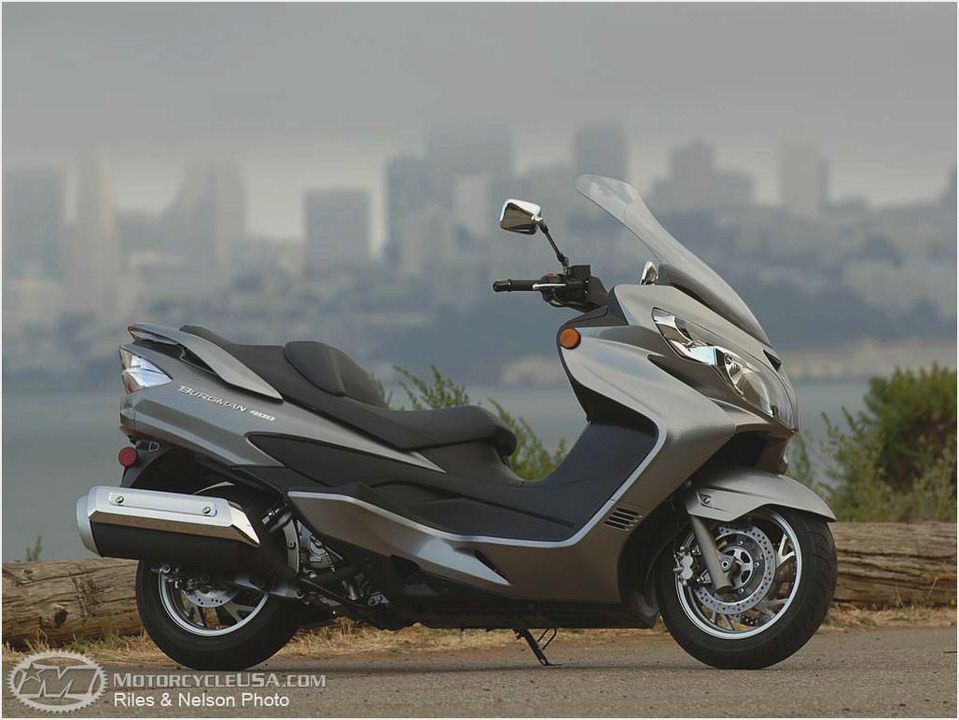 2011 Burgman 400 ABS
2011 Suzuki Burgman 400 ABS
Intro
The 2011 Suzuki Burgman comes in two models: the 400 ABS and the flagship 650 Executive. The Burgman is a scooter with more lofty aspirations than plebeian versions. Suzuki calls it a touring scooter.
The appearance is more robust, having styling points more akin to its bigger motorcycle brethren. A blend of modern styling, convenience and performance raises the bar for the scooter segment. It is not exactly a motorcycle, but it is not exactly a scooter.
Maybe it could be called a hybrid, but that would give the wrong idea about the propulsion of the Burgman. The bodywork implies smooth aerodynamics, with plenty of swept-back fairings and graceful lines. It even has that forward rake typical of highway bikes, although the seat position is much more upright.
A downside of the handsome plastic bodywork is that side winds will be more noticeable than on the typical scooter. Another downside of the size of the 2011 Suzuki Burgman is traffic threading requires more caution than when riding a diminutive, true urban scoot-about. Both models of the 2011 Suzuki Burgman have disc brakes front and rear, and the two are linked, as they are on automobiles.
Floorboards have a cutaway feature that provides more legroom.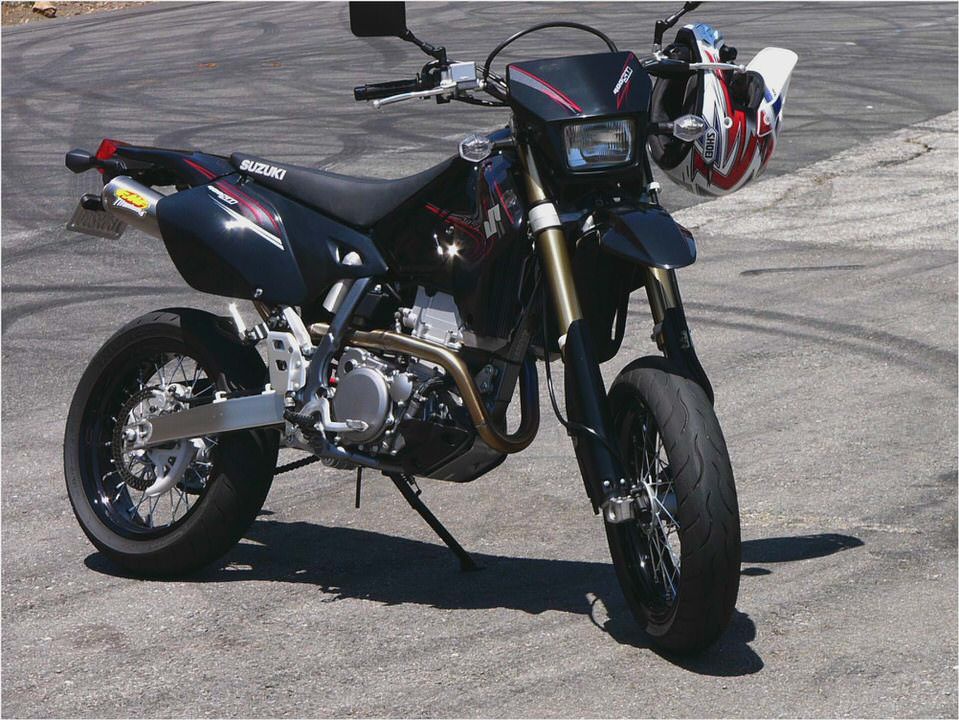 There are plenty of controls. The following are found on the Executive model. On the left handlebar, several multicolored buttons control eight separate functions.
Three deal with the continuously variable automatic transmission: gray switches between power or drive automatic modes, yellow switches between automatic and manual shift, and orange is used to choose from six CVT ratios while using manual shift. That may seem complex for a scooter. Other buttons control high and low beam, headlight flasher, turn signals, and the horn.
An unusual touch is a button that will electronically retract the mirrors. Maybe that is for extra tight traffic-sneaking maneuvers. The 2011 Suzuki Burgman features anti-lock brakes, which are unusual in this class of two-wheelers, and a continuously variable automatic transmission (CVT), which is not so unusual. The Suzuki CVT is a technically advanced, electronically controlled setup.
Instantaneous throttle response comes from the fuel injection system and the power of the liquid-cooled, twin-cylinder engine. The seats are well padded and substantial, with an illuminated under-seat compartment. The other storage compartments have lids. The capacity for cargo – 16 gallons – is not normal scooter territory.
The windshield is adjustable. The rear passenger seat rides significantly higher than the operator's position, for a good view. Neither the seats nor the backrest are adjustable, with the exception of lumbar adjustment.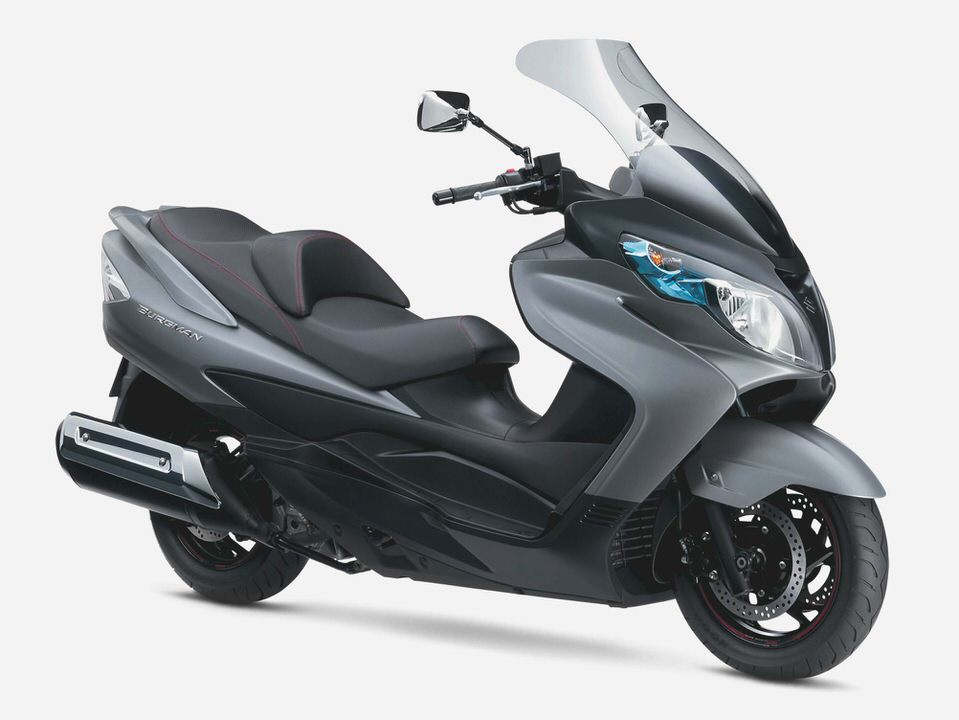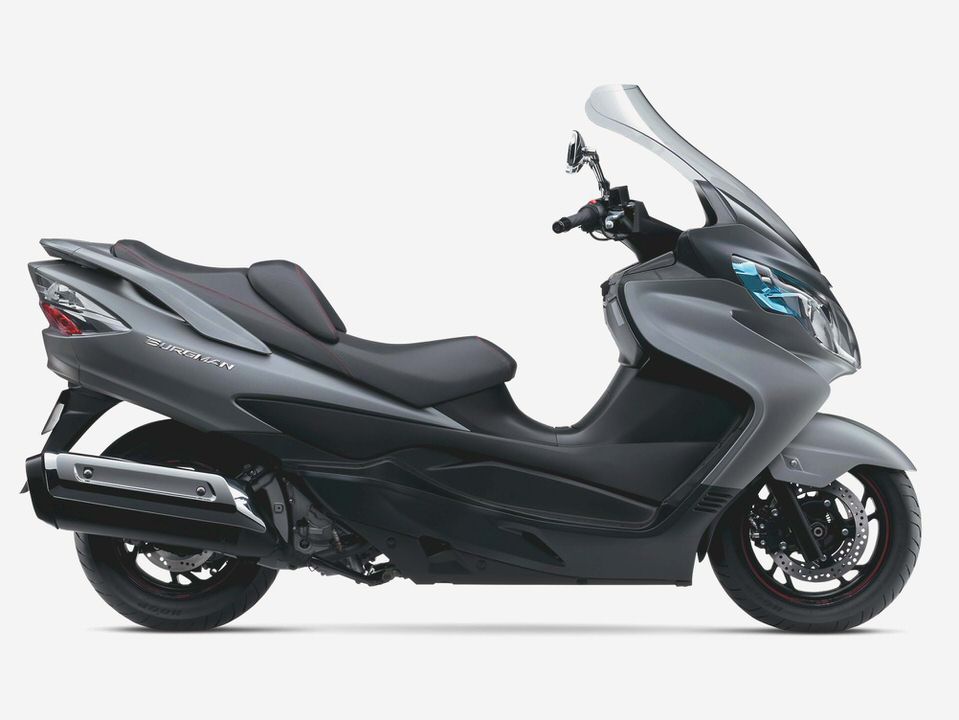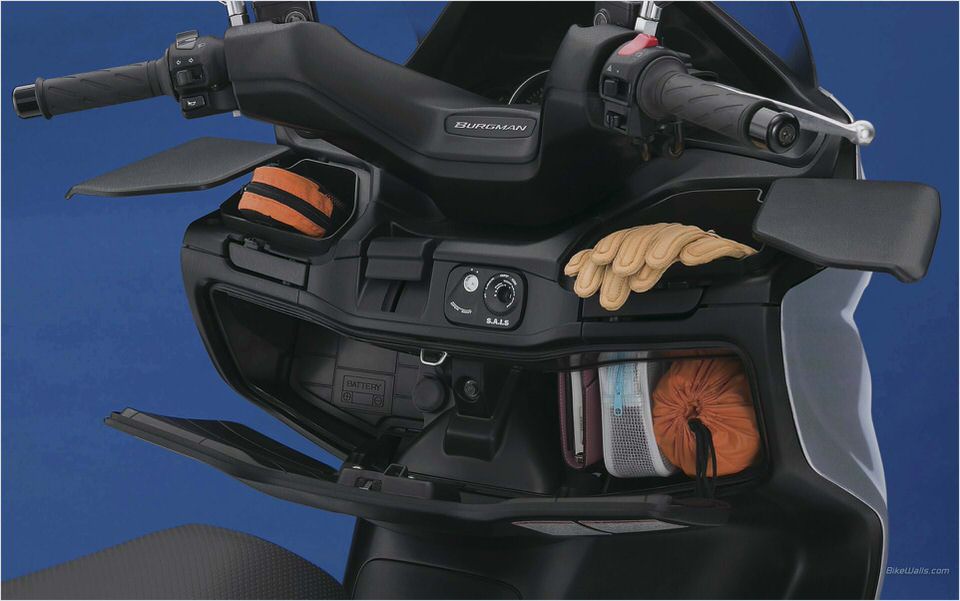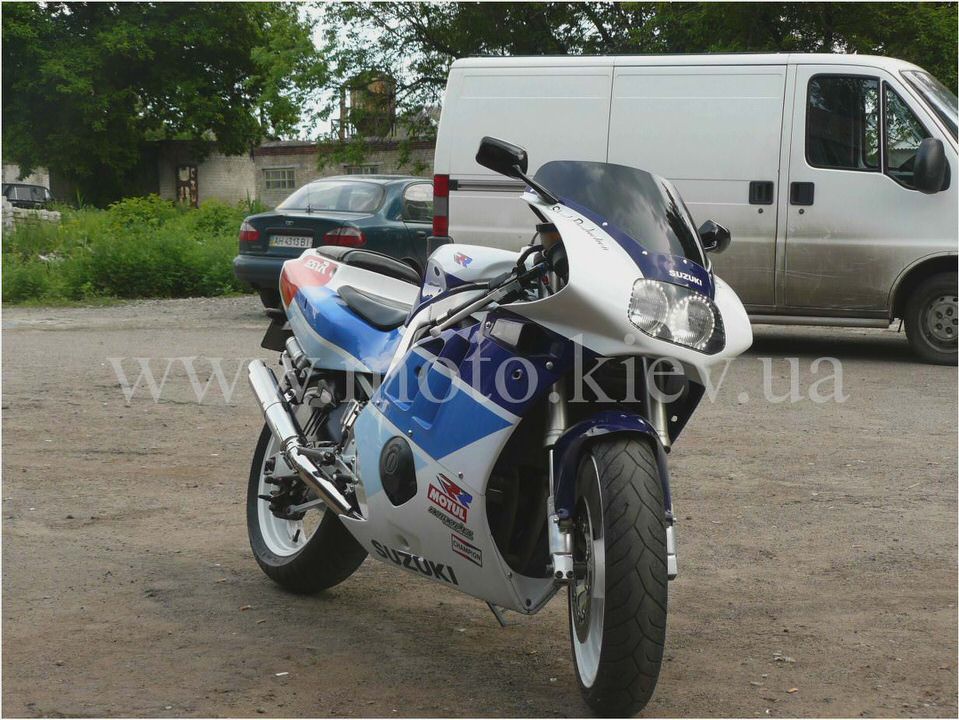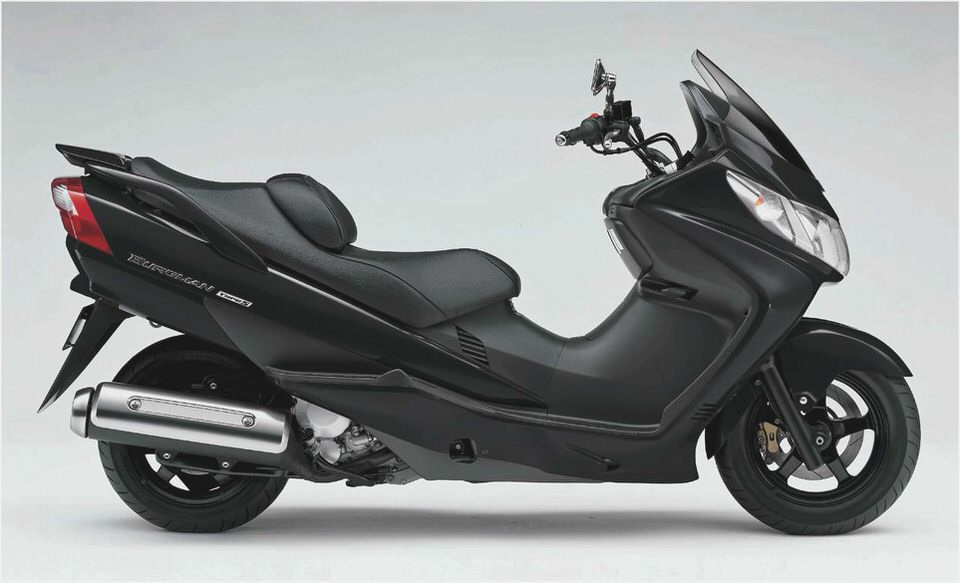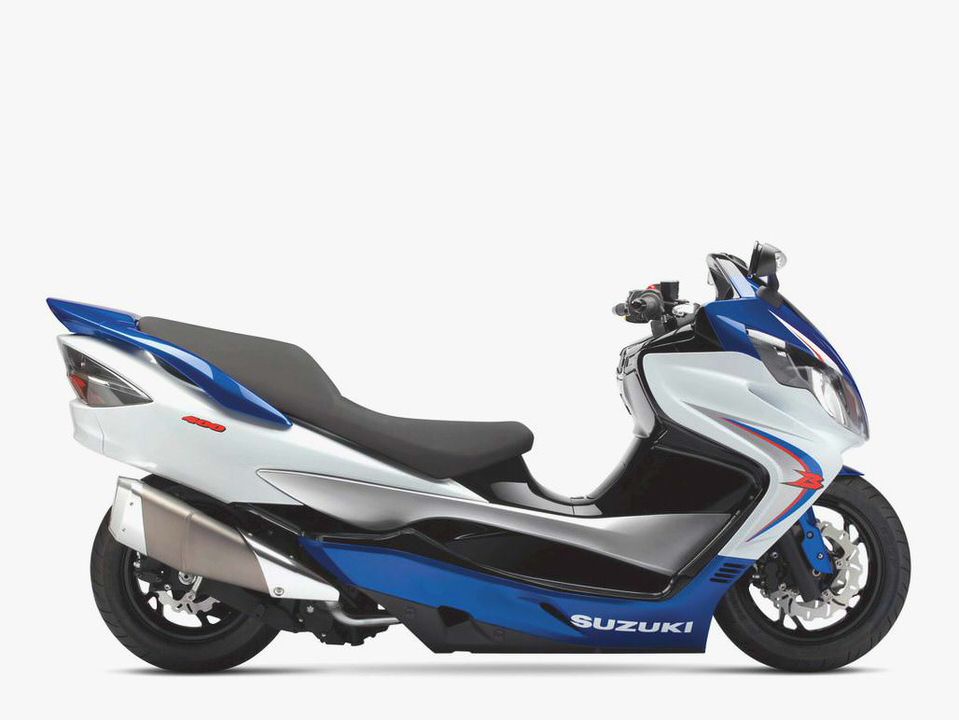 Suzuki Bandit GSF 650 S – Review – A great all-round bike for a bargain price
Soup :: de Puniet Tests Suzuki MotoGP Bike: "I Would Like To Ride It Next…
Suzuki Burgman 650 has a problem?
2007 Suzuki Burgman 400 – Used 2007 Burgman 400 at Motorcyclist Magazine
2008 SUZUKI GSX 650 F GSX650 FK8 LOW milage NOT Honda 600 or Kawasaki…