Memorable Motorcycles Hypermotard
OK, it's not a classic – yet. But all it took was one ride for our Memorable Motorcycle man Frank Melling to conclude that the Ducati was constructed in the vein of iconic motorcycles of the past.
And let's hear a huge welcome from everyone in the MCUSA stadium for our special guest this evening, the one and only Mr. Rod Stewart.
Okay everyone, sing along with Rod.
You're in my heart, you're in my soul
You'll be my breath should I grow old
You're my lover, you're my best friend
You're in my soul.
Actually, it was me singing away inside my Arai – not the miniaturized rock super-star and sex god. And for once, I wasn't thinking about my wife and best friend Carol when I was serenading myself, but rather Ducati's Hypermotard – a bike so pure in execution and intent that it truly is the heart and soul of motorcycling.
I normally delight in telling stories about classic bikes but occasionally a current motorcycle simply demands my attention. The Ducati Hypermotard is one such bike. The reason is simple.
The Ducati is pure motorcycling in a way which is faithful to other iconic motorcycles through the ages. It is the Hypermotard's purity of intent and the utter honesty of the execution which makes the Ducati an instant classic – and a very memorable motorcycle.
Let me explain. When I tested the 1907 TT-winning Norton for MCUSA earlier in the year, what left me most impressed was the integrity of the bike. Take a powerful engine. Bolt it into something metal between two wheels – and go.
No frills, no pretension, no flim flam or Internet scams. In short, a bike which echoes the immortal Francesco Bulto's concept of the two-wheeled horse.
Move on to 1928 and Rudge produces the 4 – another bike which is completely free of anything and everything which does not add to its performance. Finally, from 1962, my own Matchless G.50: pure and unbridled honesty of purpose. Then we jump to 2007 and find a bike which only a small, idiosyncratic company could have the courage and commitment to build.
As an aside, it's a smart piece of commercial engineering too.
The Ducati Hypermotard's 1078cc mill has a lot in common with the Multistrada 1100, including a bore/stroke of 98 x 71.mm, a compression ratio of 10.5:1, and a Marelli EFI system.
Ducati had in stock, with all the costs of the tooling amortized, the Multistrada. This is a good enough bike in its own way but has not lived up to its much hyped expectations. Nevertheless, its competent chassis and the truly excellent air-cooled desmodromic V-Twin were sat on the Ducati shelves waiting patiently to be reincarnated.
What designer Pierre Terreblanche did was to send the Multistrada to the gym, put it on a severe diet, and buy the bike a new set of uncompromising clothes: the end result is the Hypermotard.
When it comes to considering bikes, I am very moved by my emotions, and there is no doubt that the Ducati's 1078cc, short stroke V-Twin motor sinks its harpoon right into my motorcycling soul. This engine could never, ever, in a million years, come out of Japan.
Despite the rubber mounted handlebars and footpegs, it still vibrates and the power surges from those big 98mm pistons (for classic fans, that's a whopping 8mm bigger each than a Manx Norton or a G.50. ) hammering up and down the cylinder bores is addictive. This is a living, breathing motorcycle – a reason for leaving the car in the garage and getting the Ducati out.
As one might expect by reading the label on the box, the riding position is high and typically supermotardy. With minimalist bodywork and a wafer-thin profile, there is a surreal feeling of actually not riding a bike at all but rather being perched on top of an engine. It's strange to the point of being disconcerting – but fascinating.
Around town, the Ducati is a perfectly docile streetbike – and it needs to be, in view of the militant nature of British police. The Hypermotard demands to be out on the open roads to be any fun – and fun it is! At the risk of starting to sound like a poorly written advertising brochure, riding the Ducati really does bring you back into touch with the very things which made you want to ride a bike in the first place.
The suspension is firm and so the bike skips and hops across the bumps and imperfections of backroad tarmac in a way which is deeply satisfying. Not dangerous or disconcerting but alive and involving. Once more, a galaxy away from Japanese clinical efficiency.
When it's time to bring the fun and games to a screeching halt, the Hypermotard's 320mm Brembo brakes up front are more than up to the task.
Equally pleasing are the immense, 320mm Brembo brakes with radially-mounted calipers. These brakes need to be treated with care! Anything more than two fingers progressively applied to the brake lever will have roughly the same result as sticking a piece of scaffold pole in the front wheel.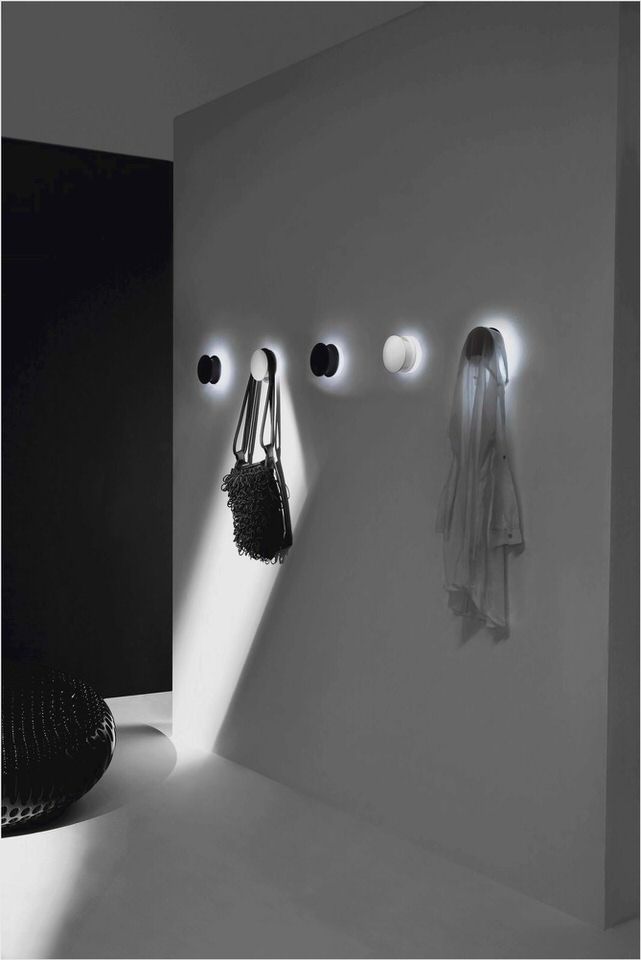 Clearly, they are immensely too much brake for normal use, but what a wonderful piece of over-engineering to have on a toy.
The big V-Twin booms, the dry clutch clatters away and the Hypermotard streaks out of corners like a ground to air missile. Yes, it is true that you can wheelie the Duc out of corners, whilst still banked over, simply on the power. No clutch required – simply snap open the throttle. And yes, it will wheelie everywhere and yes, if you are a riding god – or maybe a medium-ranking but hard-working and aspirational assistant angel – the bike can be slid out of corners with the back end hanging out.
However, do note that these antics really are for members of the celestial riding host.
Is there a downside? Yes, there are many – but they are almost inherent in the bike's concept. For a butt of my age the seat is a killer after three hours.
Younger riders, with bottoms like titanium, might not complain – but three hours was ample for me.
The oh-so-trick-folding mirrors vibrate like crazy. On empty Southern Oregon roads this might not be a problem. With British density of traffic and the Stalinist policing we face, it is.
The bike is full of beautiful, exquisite even, styling. Why then did Terreblanche let the Junior High School work experience intern design the brackets for clutch and brake levers? To describe these as crude is being kind to the point of generosity. Finally, the Hypermotard has a secret, secret – and a clever one too.
On the road, it gives the ordinary rider the feeling of being able to beat Casey Stoner.
Despite the handlebars rubber mounting, it's still difficult to get a clear picture of objects behind you because of the vibrations.
However, we took the bike to my favorite racetrack – the Anglesey Race Circuit. Here, on the 2.1 miles of undulations, off cambers and curves it was revealed not to be nearly as good as it seems on the back roads. In particular, anyone intending using the Duc really hard needs to urgently invest in the optional slipper clutch – or develop a strong interest in exploring gravel traps.
Does it matter that the Hypermotard is not really as good in bed as she performs on the back seat of your car? Not one iota!
It should be law that every motorcyclist owns a Hypermotard whether you are a Harley fan, ride across continents on BMWs or think that a GSXR1000 is the minimum needed to get to the shopping mall. And yes, that includes classic bike riders too. The Hypermotard is the soul of motorcycling and even if you only used the bike on high days and holidays it truly is a must have purchase.
And now I'm off to the pharmacy for an economy sized tub of butt ache cream. Thanks to Andrew Woods of woodsmotorcycles.co.uk for the loan of our test bike and www.angleseycircuit.com for being as helpful as ever.
Let us know what you think about this month's Memorable Motorcycle in the MCUSA Forum. Click Here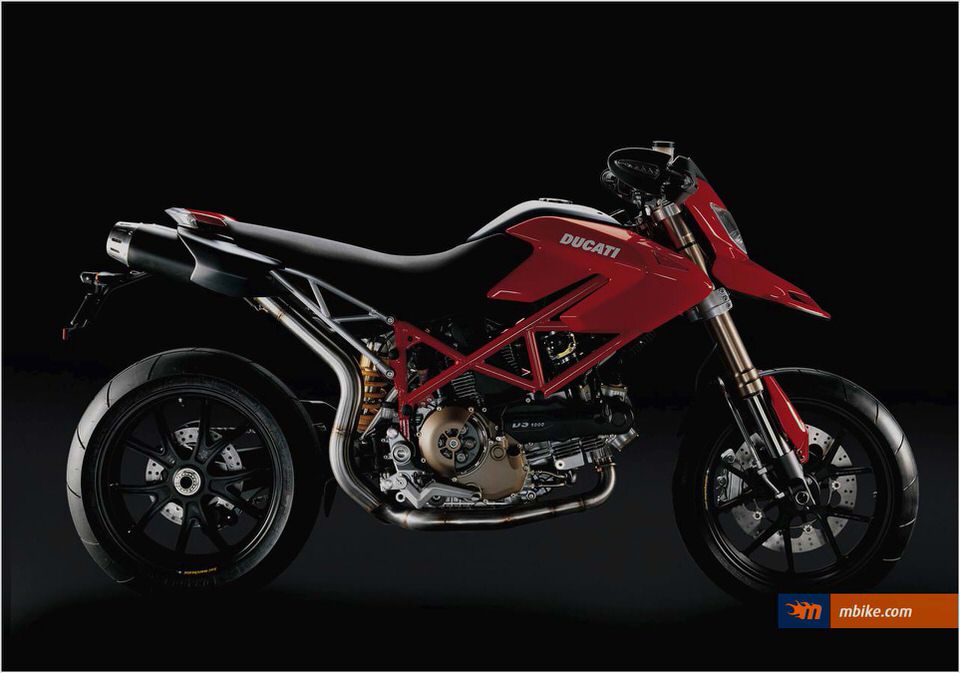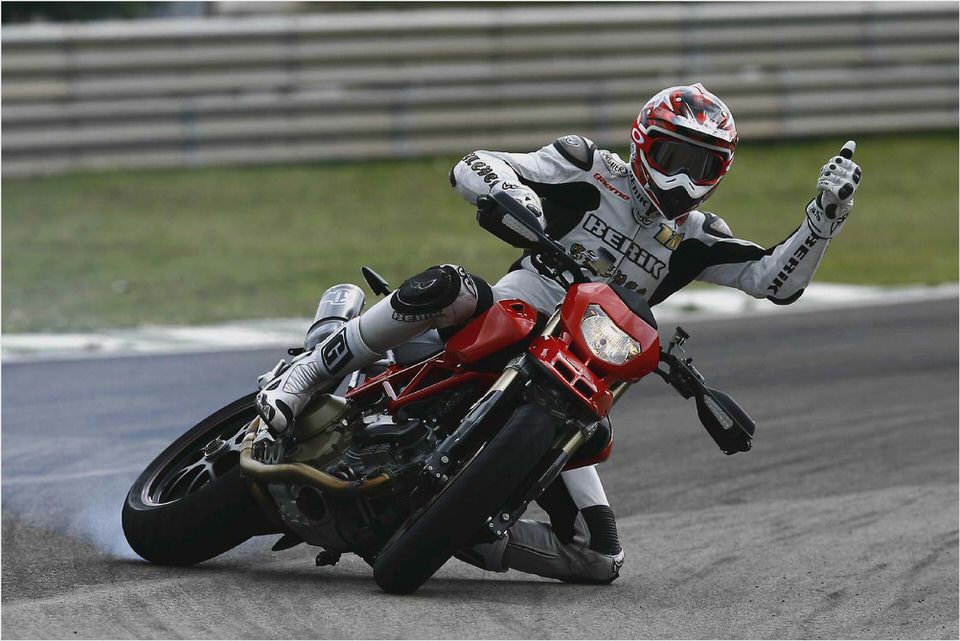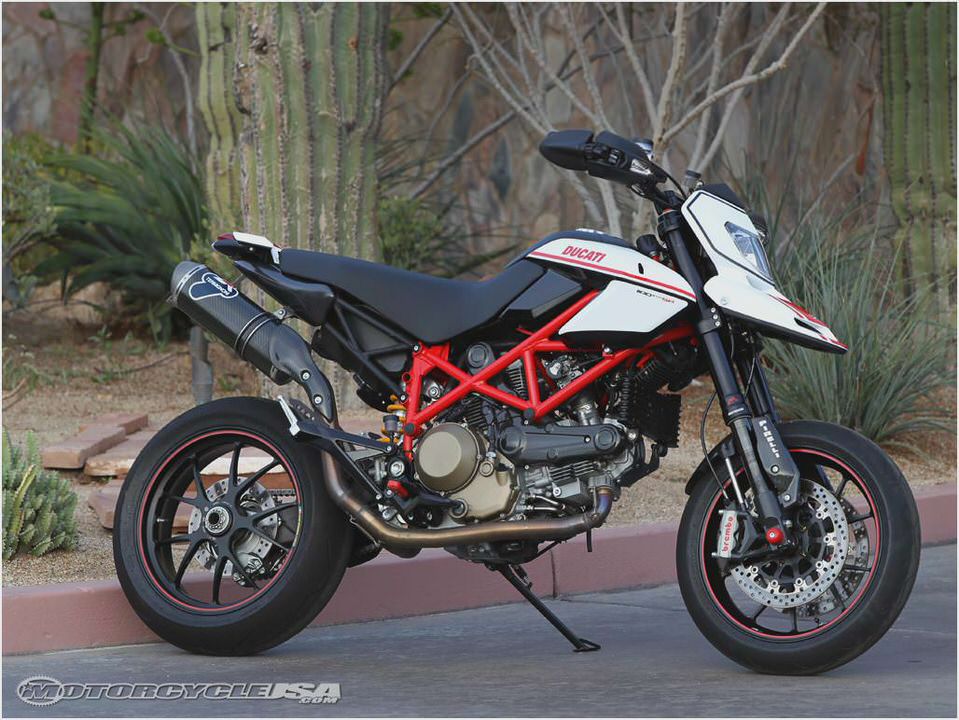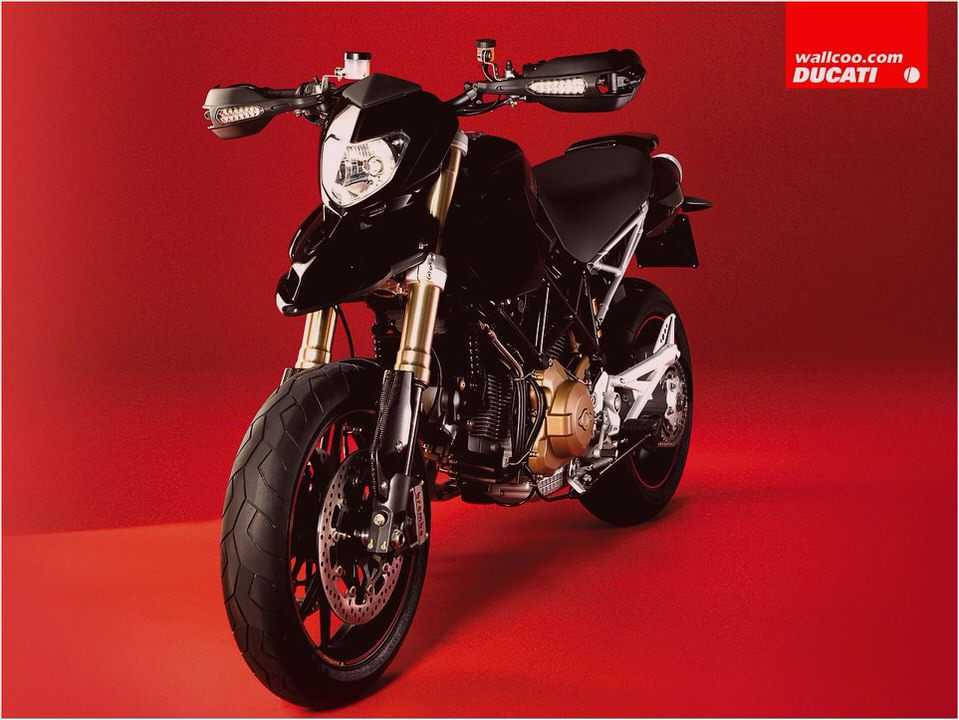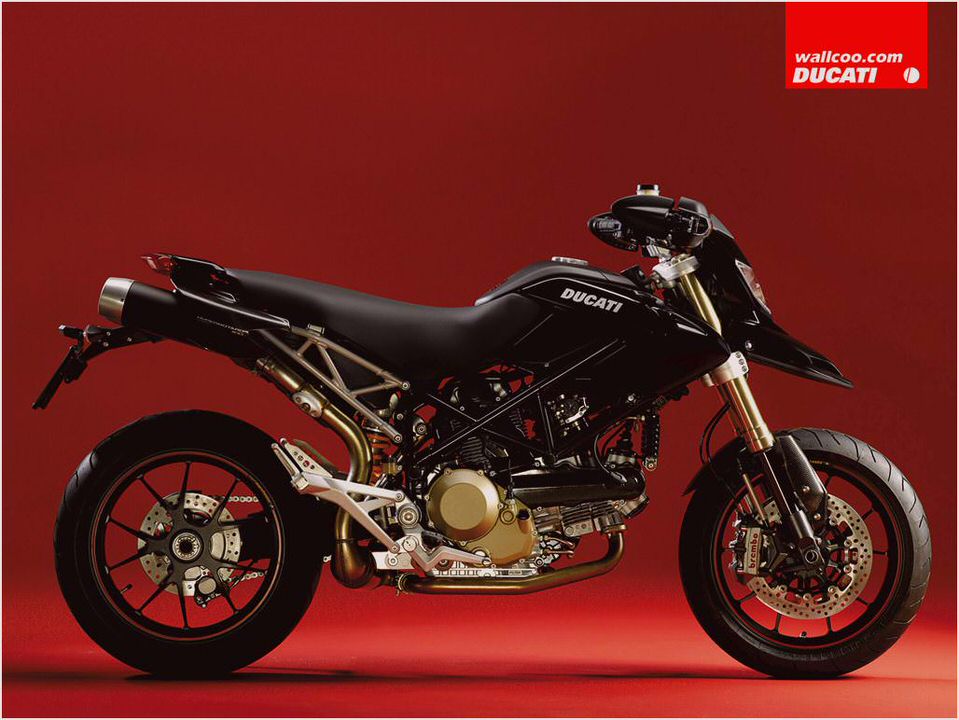 Ducati Diavel YouMotorcycle
2012 Ducati Monster 696 Comparison – Motorcycle USA
SEMA 2008: Camaro GS Race Car Concept LIVE : Мотоциклы, мото, Moto gp…
Ducati ST4s – Motorcycle Escape
Up-Close with the Ducati 1199 Superleggera