Katana 600: Beautifully styled with unmatched versatility.
Beautifully styled with unmatched versatility. With dual headlights, a totally redesigned tail section and deep lustrous paint, the flowing curves of the Katana 600 stand out in a crowd.
Beyond its good looks, the Katana 600 delivers sport bike performance. The 16-valve engine features many of the advancements from the original, legendary GSX-R. The Twin Swirl Combustion Chamber (TSCC) cylinder head helps generate a wide and usable powerband.
Direct air intake system and CV carburetors produce crisp throttle response while Suzuki Advanced Cooling System (SACS) dissipates heat with maximum efficiency for consistent power on the longest rides.
The advanced chassis and suspension systems provide sport-bike responsiveness and comfort for long rides. Its front forks have 41mm inner tubes for maximum rigidity and precise steering. The link-type rear suspension has a full-range of adjustments and the control for spirited riding.
For long rides, a deeply padded seat and natural riding position keep you comfortable for hours on end.
Beautiful to look at, versatile and fun, the Katana 600 is loaded with value. -Suzuki
Notes:
MBG Says: (Rating 10/10) All the clichés describing good value for the money spent apply to the Katana 600. Except for the larger 750 and possibly the new Bandit 600, it is impossible to get more, or even as much, for a similar amount, for the kid of motorcycle. It's the ideal bike for a rider wanting a non-intimidating power level that will still be enough to entertain him for a few years.
MR says: 1988-1991: The original Katana 600 was really a parts-bin special, but utilized proven components from some very high performance machinery. The 600 was actually a large machine. going against Suzuki's normal philosophy of 'light is right'. A large steel tube frame wrapped around an engine based around the GSXR750. The lower end of the engine was almost entirely GSXR based, as were the carbs. Even the con-rods were from the Gixxer.
The Katana did not really set the 600 class on fire, but managed to hold its own for a few years. It was marketed more to the entry level sport-bike crowd.
Power in 1988 was 69.97@11000, with torque of 36.27@9500rpm. Wet weight was 480lb's.
MR says: 1992+: It was only in the first couple of years of production that the Katana made any illusions about being a competitive 600 class contender. After that, it became a bargain, entry-level sport bike, capable of day to day duties, touring etc. Suzuki have sold over 50,000 Katana's over the years, which is testament to its all around appeal. The engine proved to be bulletproof, probably thanks to it being based on the original GSXR750 air/oil cooled unit.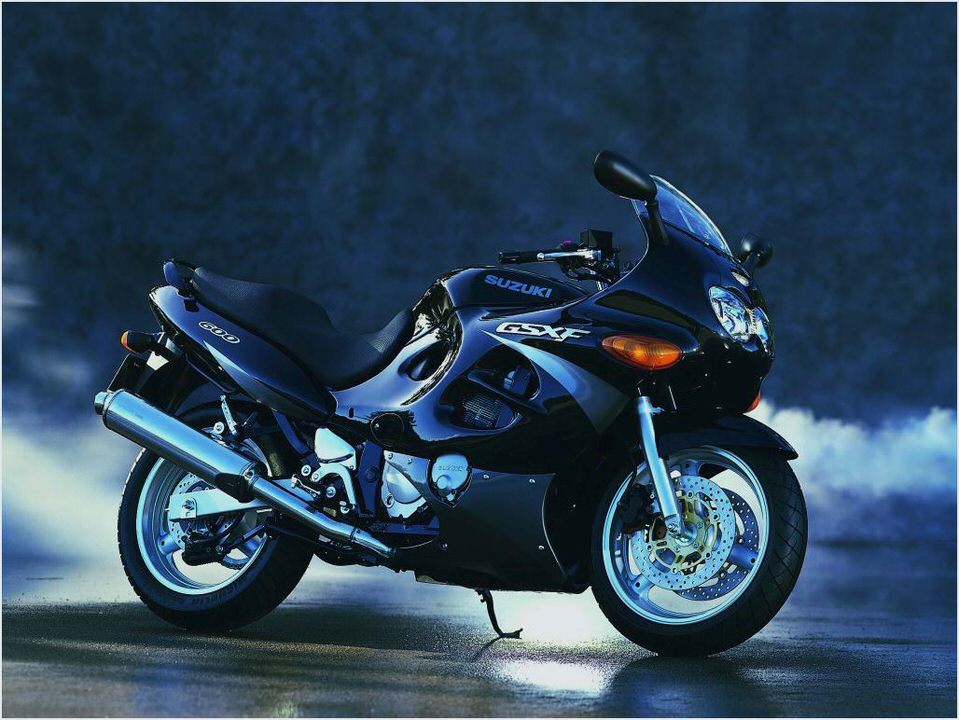 In 1998 the Katana received a much needed make-over, getting new, wider wheels, and fresh bodywork, ensuring its continued existence in Suzuki's line-up for years to come.
Power in 1998 was 68.8bhp, with torque of 37.4ft/lb's. wet weight was 507lb's.
UMG Says: Alternatives to the race replica 600's which go almost as well for most of the time, though benefit from a suspension upgrade. Plenty about with low mileage and in nice nick but the odd one thrashed, crashed and bashed. Tough engine but finish goes off after three/four years. Rear mono-shock bearings often shagged after 20k and electrical hassles around 50k.
Some have done 75k plus.
IGM Says (GSX600F, GSX750F Katanas): These are high-performance sportbikes that require a rider with self control, but they are such good all-around motorcycles that if you think you can trust yourself, you might want to consider buying one.
IGM Says (Best buy, Best first bike): You don't give up all that much when you choose the 600 over the 750 Katana, but it is cheaper than the 750. The 600 may not be the best 600 for a new rider, because while far from cutting edge, it is a powerful motorcycle capable of getting you into a lot of trouble. On the other hand, this is a very nice motorcycle – one you can both learn on and live with for a long time.
CMB Says (1988 and later): The GSX600 has great looks and lively performance supplied by a 16-value, four cylinder engine. There is strong usable power throughout the power curve. Roomy seating position provides full-sized comfort.
Special performance features include an advanced cooling system, high 11.3:1 compression ratio, steep 52 degree lean angle, large valves, cool air induction system, full floater rear suspension and decapistion brake system. The Katana was adverstized as a balance of performance, comfort and convenience – it lives up to its billing.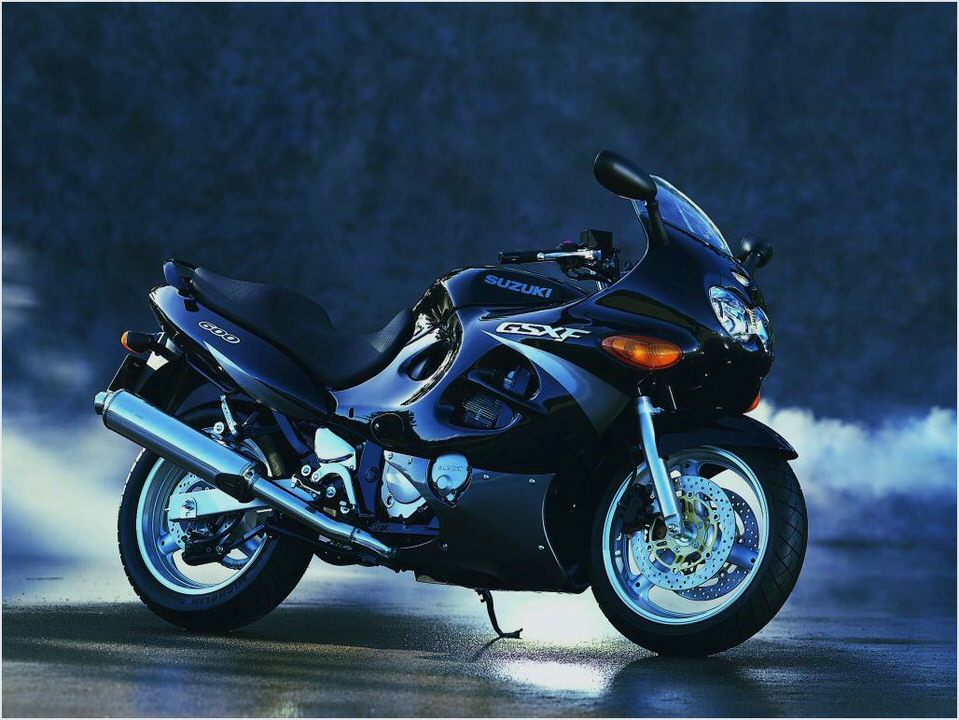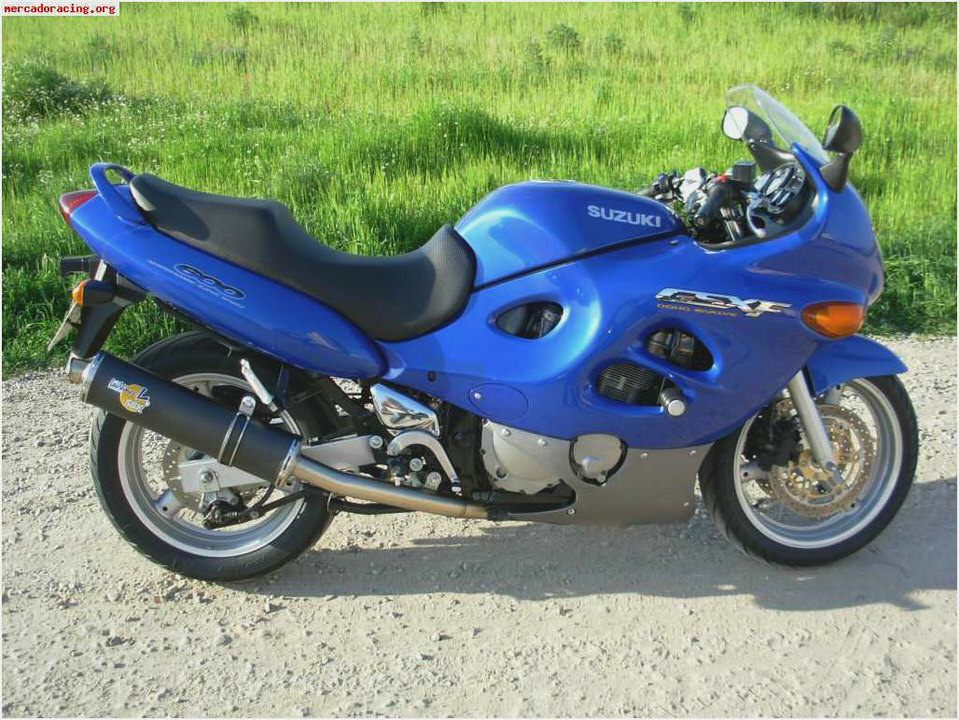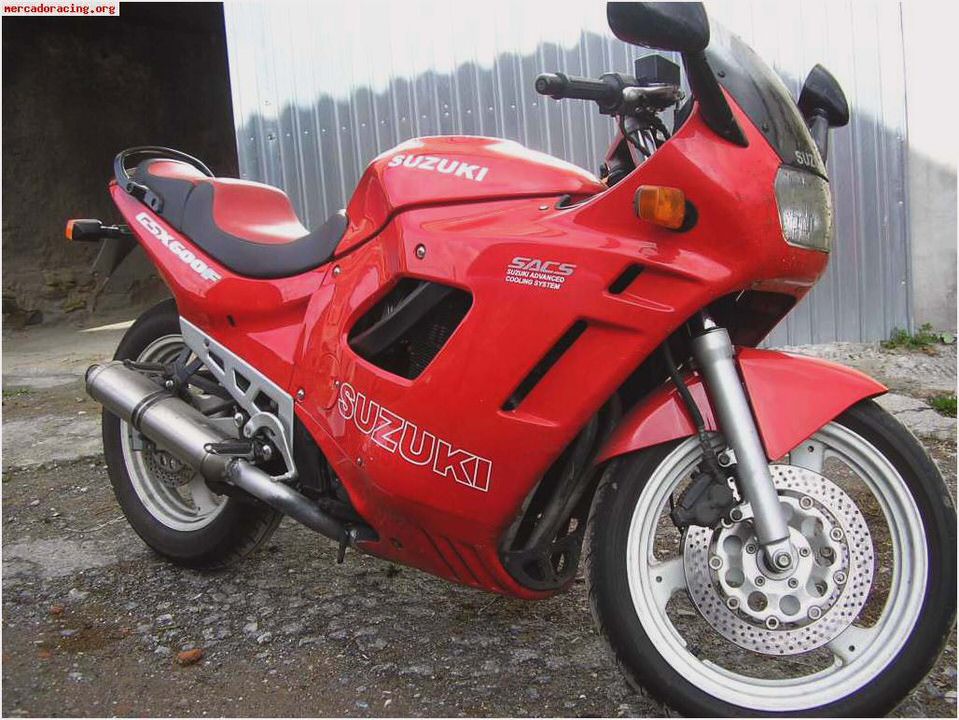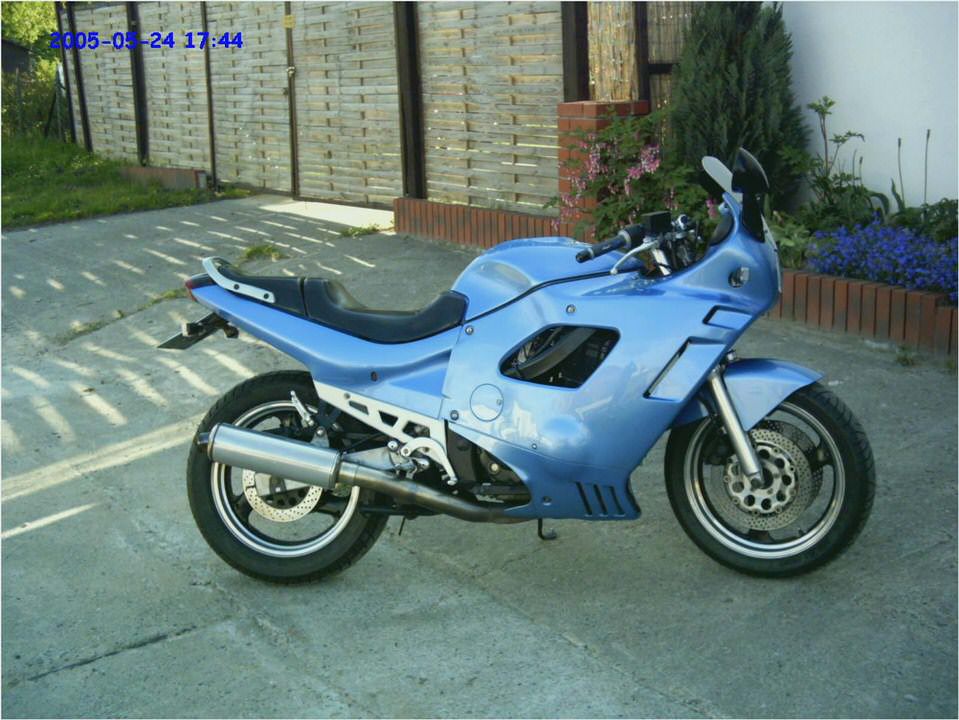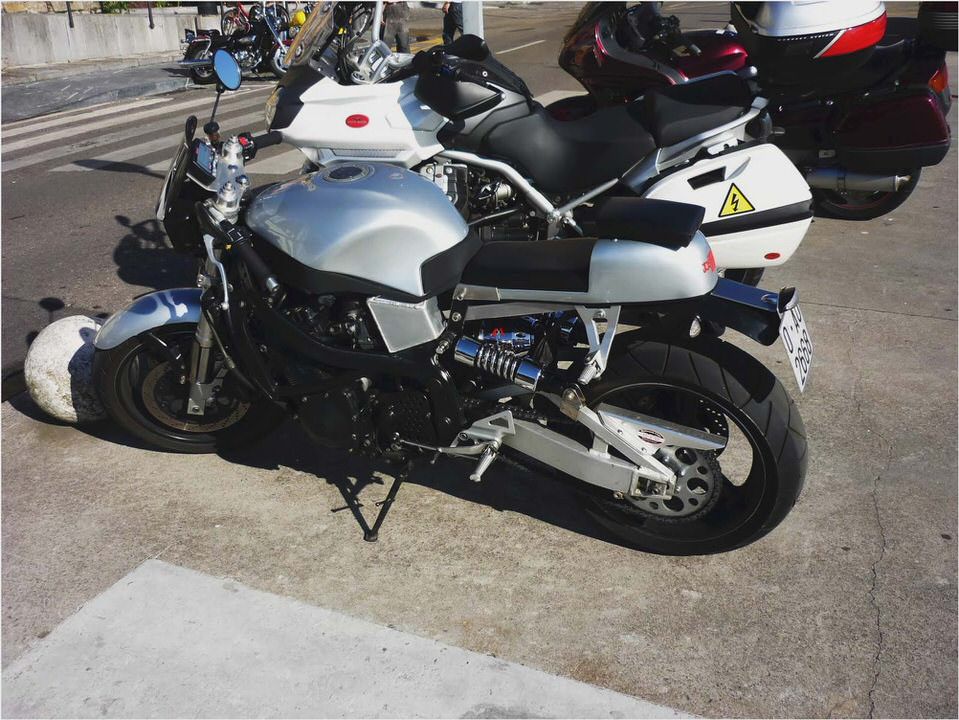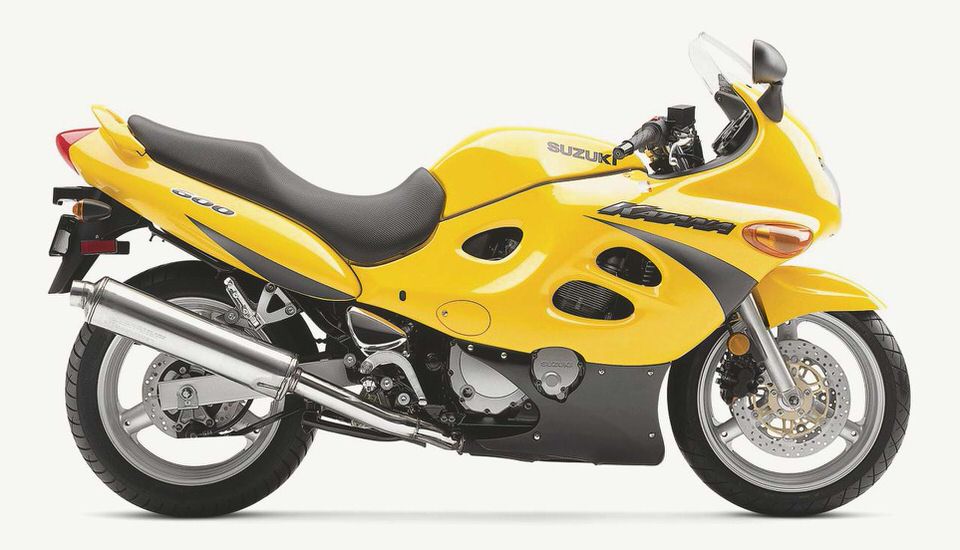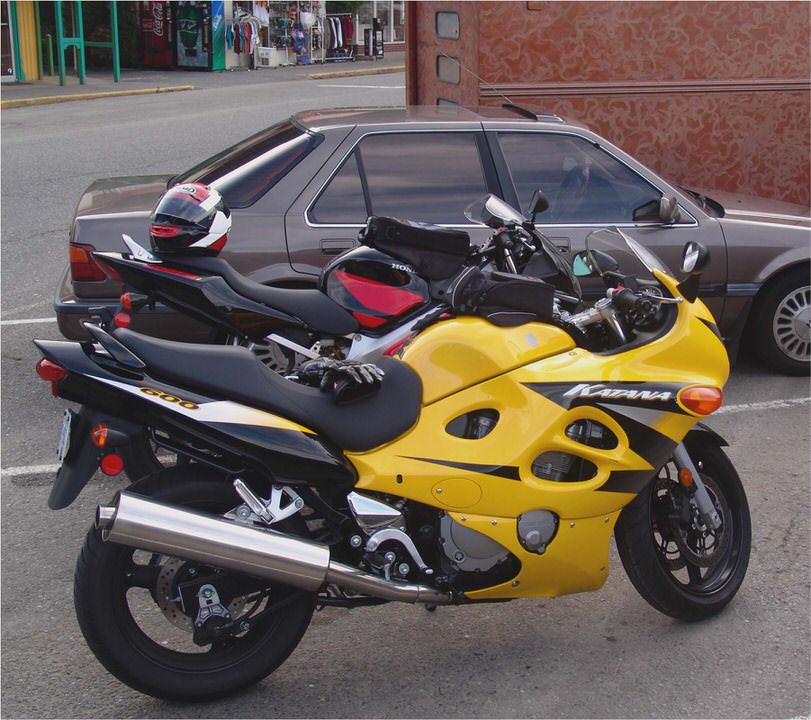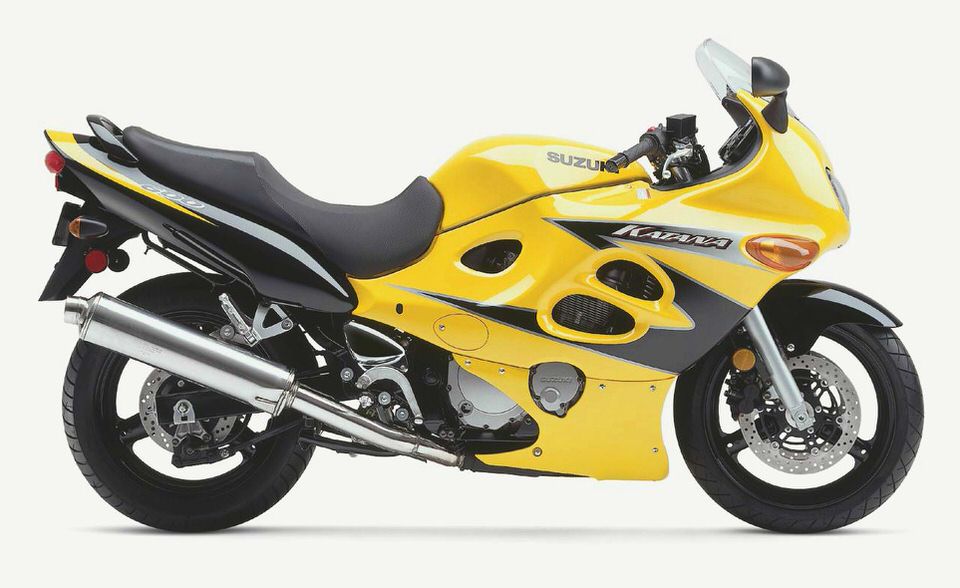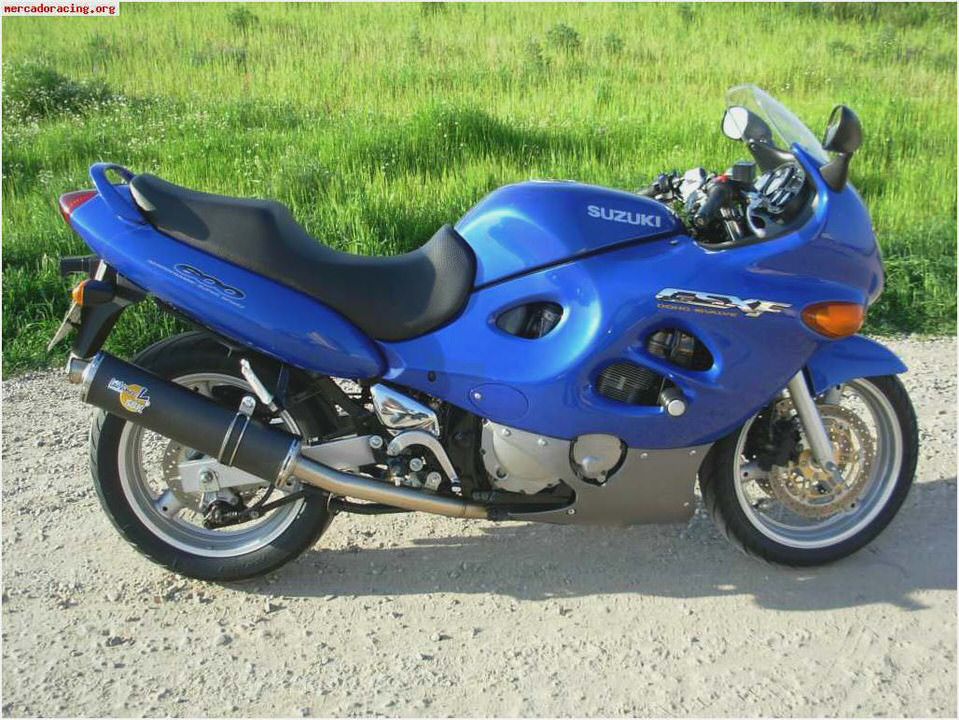 Suzuki Hayabusa 1300 Bike Specifications & Prices in India Suzuki Motorcycle…
Suzuki Inazuma GW250 India: Launch & Price Rumor – Drivespark
1987 Suzuki GSX400 S "Dented Brat " Pipeburn.com
Suzuki DR-Z400E Dual Purpose Southern Alps Motorcycle Rentals
Littly Bitty Gixxer: 1988 Suzuki GSX-R 250 Rare SportBikes For Sale