Main Navigation
Part # Model Year Type of windshield
85000 Skorpion 660 Sport 1994-1995 Racing
____________________________________________________________________________________________
85000 Skorpion 660 Sport 1994-1995 Original / Stock
____________________________________________________________________________________________
85000 Skorpion 660 Replica 1996 Racing
____________________________________________________________________________________________
85150 Skorpion 660 Traveller 1996 Original / Stock
____________________________________________________________________________________________
85100 1000 S 2003-2004 Racing
____________________________________________________________________________________________
85100 1000 ST 2005-2006 Racing
____________________________________________________________________________________________
History of MZ
Germany 1956 – today
1907: A bicycle factory is founded in Zschopau, Germany, the later DKW factory (DKW stands for Dampf Kraft Wagen= Steam Engine Vehicle, which was one of the first constructions of the factory)
1919: Production of a twostroke engine begins. It is a toy engine. The people started to translate DKW with Des Knaben Wunsch (Little Boy's Wish). People were poor, and the toy engine wasn't a great success.
But the little engine was robust and strong, and in 3 years more than 30000 were sold as bicycle engines. This engine was called DKW = Das Kleine Wunder (The Little Wonder).
1922: The first motorcycles were built.
1925: The first motorcycle assembly line in Germany is installed at DKW in Zschopau.
1931: The removable alloy cylinder head leads to better cooling. In the first twenty years the factory had an output of 650000 two stroke motorcycles.
1932: The AUTO UNION is founded with the brands DKW (Zschopau), Wanderer (Chemnitz), Audi and Horch (Zwickau). The logo of the new brand were four rings like Audi still has it today.
1939: DKW has to build war motorcycles for the Nazis.
1945: The complete factory is disassembled, the machinery is confiscated by the Russians. The AUTO UNION management moves to Ingolstadt in the western part of Germany.
1946: Production of parts and engines starts again
1949: Motorcycle production starts again
1950: The IFA (Industrievereinigung FAhrzeugbau) RT 125 leaves the production line. It is an improved prewar design, robust and reliable. Later an engine with a displacement of 150cc was available besides the 125cc RT. The fan cooled versions of RT engines were used in the IWL Pitty, Wiesel.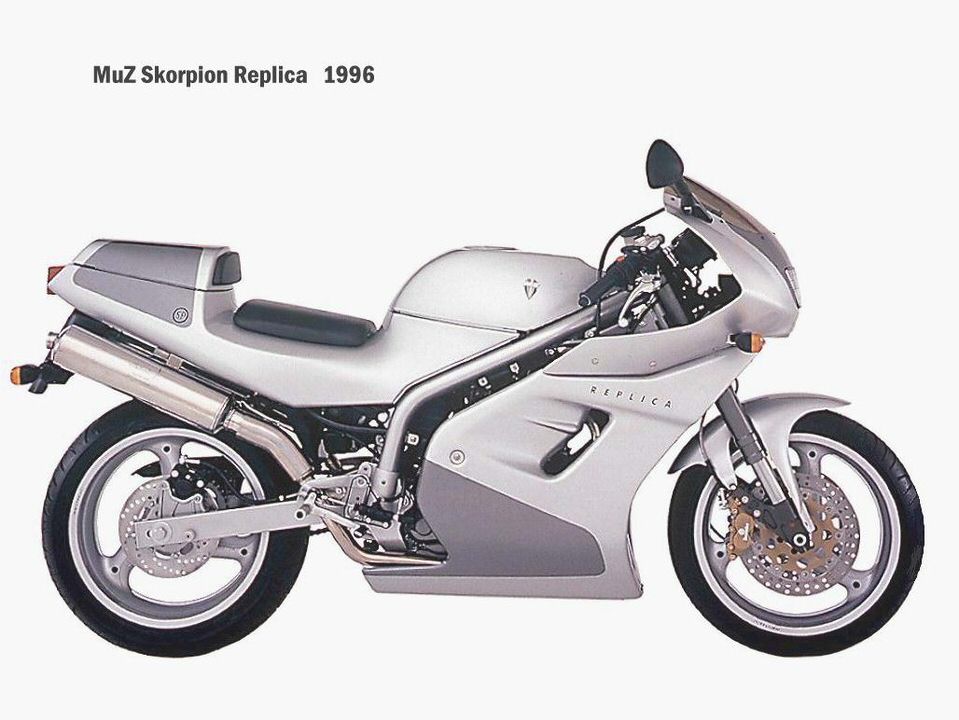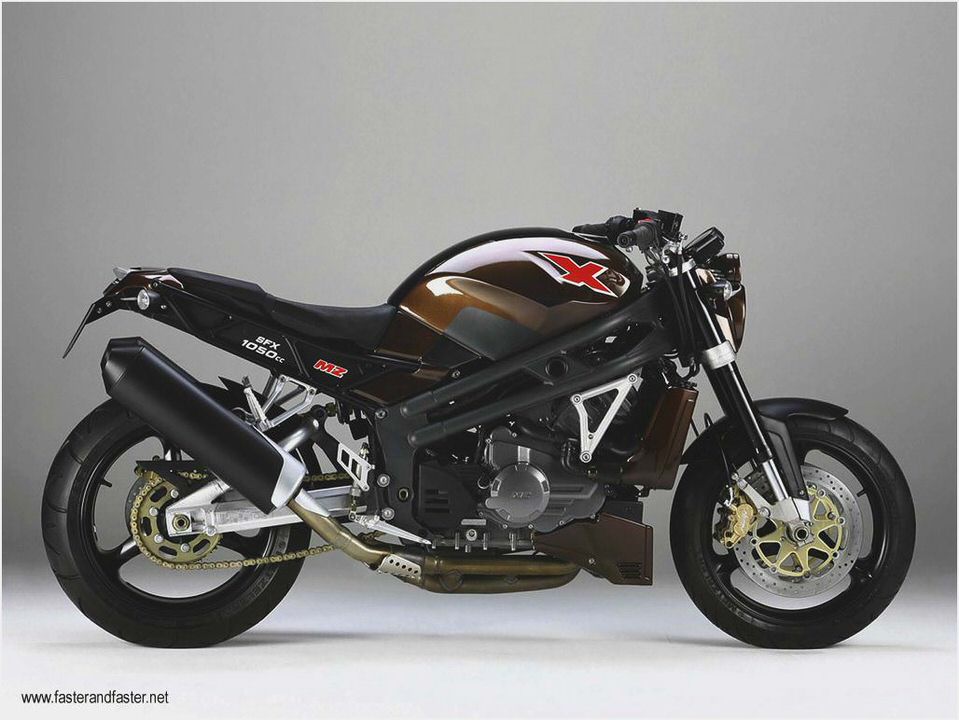 Berlin and Troll scooters.
1956: The brand MZ (Motorradwerk Zschopau) is introduced. In the best years 3200 employees built more than 80000 motorcycles, many of them were exported to more than 100 countries. The new ES 250 is introduced.
1957: First year of the 175cc version of the ES
1958: First GP victory at Hedemora
1962: The RT production ends.
1971: The 175cc production ends.
1976: Last GP at Anderstorp.
1983: July, 6th: a ETZ 250 as the two millionth MZ motorcycle leaves the production line
1989: The wall between the western and the eastern (communistic) part of Germany falls.
1990: The former people's factory is now managed by the Treuhandanstalt-office, which is intended to lead the former state-owned factories to private ownership .
1991: MZ sales drop dramatically, because the old communistic market has vanished and the bikes are not attractive enough for the new market.
1992: the MuZ (Motorrad und Zweiradwerk) brand is established. Only 80 employees are left, but they are enthusiastic: the first new models, now with ROTAX four stroke engines, are a hit at the motor shows.
1993: MuZ wins some designer awards for the SKORPION model: Silver Award from the Designers and Art Directors Association (London), International Design Award (New York) and a BBC Design award.
1994: The production moves to a modern factory in Hohndorf, just outside of Zschopau. The SKORPION models are now approved for 49 states in the U.S.A.
1995: The SKORPION gains even the DOT/EPA/CARB approval for California!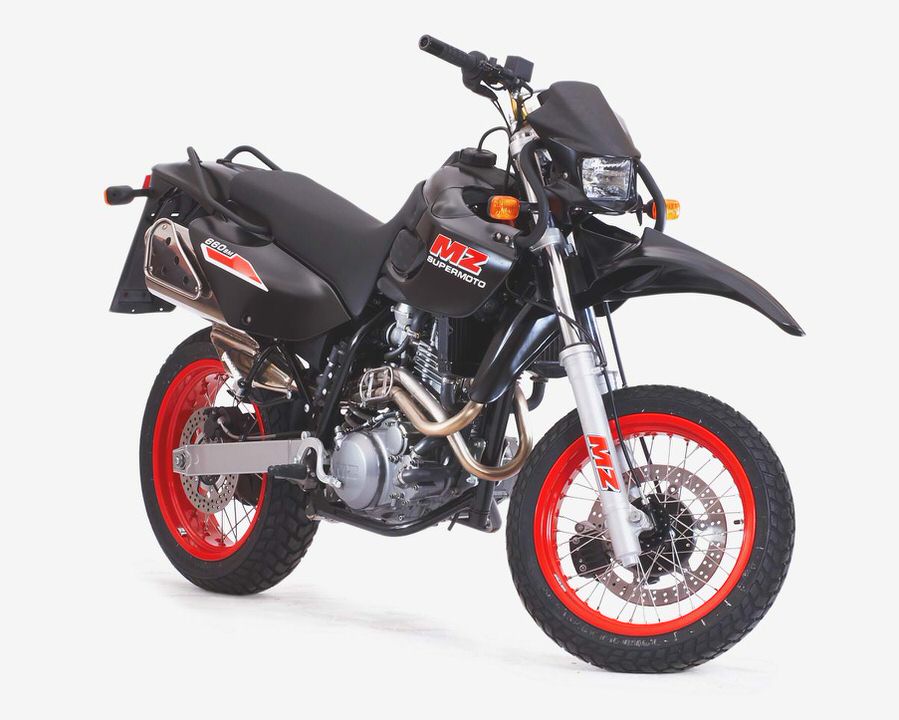 MZ ETZ 250 Tuning – Real Classic Motorcycle Rebuild Techniques
MZ 1000 S
Probs with mz moskito 125 cc?
Buy 1995 MZ MuZ Silver Star Classic 500 Custom Rotax on 2040motos
Industriewerke Ludwigsfelde – Wikipedia, the free encyclopedia