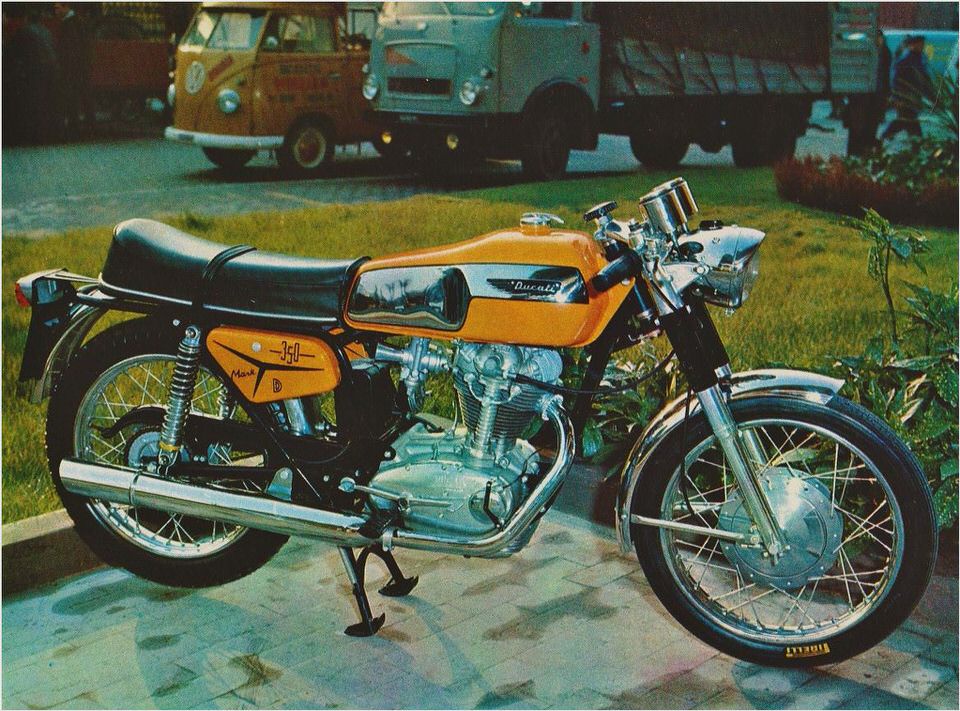 Silver Shotgun 350 Desmo SOLD to Australia
This Ducati 350 Silver Shotgun is offered for sale by one of our customers. The motorcycle appears to be in excellent condition and the engine has been fully rebuilt by us using many new parts with no expense spared. The engine is cosmetically perfect with all alloy parts being aqua blasted or polished.
The engine has been run up and tested but will require running in.
This motorcycle was bought a number of years ago and has been used by the present owner when he was living here in the UK. Previous to that the motorcycle had been registered in France where both the motorcycle and owner have now returned.  As the customer has a number of other motorcycles he has now decided, on completion of the restoration, that he will now offer the motorcycle for sale.
All the following parts are original parts, Borrani rims, Verlicchi headlamp clamps, marzocchi rear shock absorbers, CEV stop tail light, tank, seat, panels and many other parts. (The fibreglass parts being original are much thicker than replica items and the tank has been re-lacquered with new decals)
The frame has been powder coated.
Many plated parts have been re-chromed at London Chroming.
Cables have been renewed
There is a switch for the front brake.
The front brake has been prepared by Dick Hunt with racing friction linings and copper riveted and they have been machined to match the drums.
The carburettor is the original VHB 29mm Dell'Orto and has been overhauled with a new float. needle and seals.  It is fitted with a KN cone washable filter.
The silencer fitted is a British megaphone with reverse cone which gives a nice tone.
(Although I have never used it, I also have the original silencer and it is good condition.)
The tyres are BT 45 Bridgestone tyre and are in good condition.
The electric system has been checked and the harness re-sleeved.
The electrical system is still on 6 volt but with a halogen front light which produces a good bright front light.
I have tested the motorcycle and it starts perfectly well on the 9 grade plug fitted.  It rides perfectly and all the electrics function.  I have checked the charging system, it charges giving a reading of 7,2 volts @ 5000 rpm as per specification.
According to the original French documents, it was registered on the 12 February 1970 with a frame number 99564 and engine number DM 350 13094. It would appear from this that as Silver Shotguns were not available until 1971, at some point in it's history, the frame has been replaced with an earlier model frame.
Price is shown in current Ј /Euro value, but is actually Euro 10,000
2012 Ducati Streetfighter 848 First Ride – Motorcycle USA
RideApart Comparison: Ducati 1199 Panigale S v R RideApart
2010 Ducati SportClassic GT 1000 Review – Ultimate MotorCycling
2013 Sportbike Comparison- BMW HP4 vs. Ducati 1199 Panigale R
2009 Ducati Hypermotard 1100, Hypermotard 1100S Official Details Reviews…