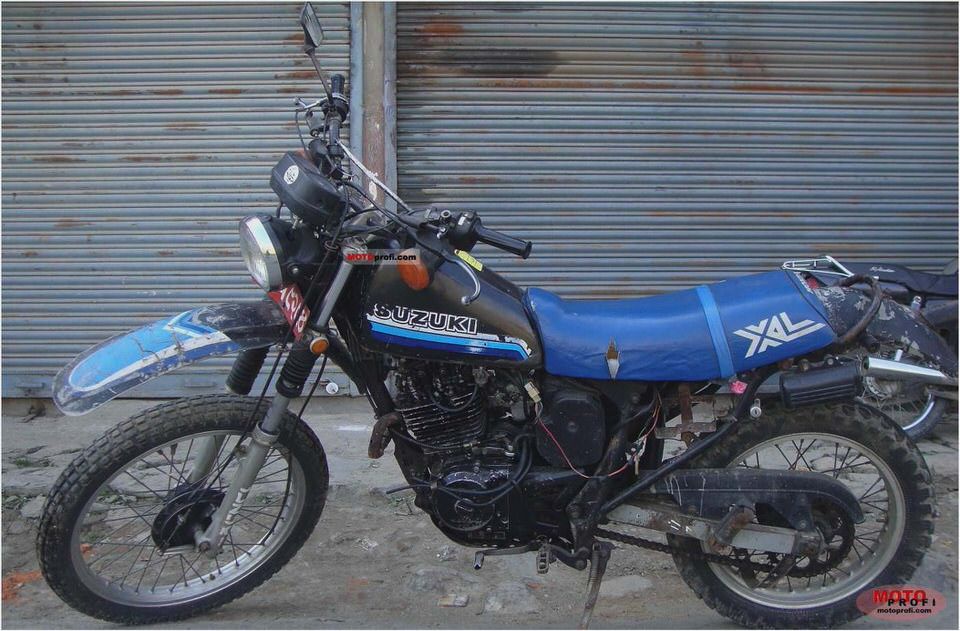 Suzuki's early 1970's two stroke triples,GT750, GT550, GT380, Classic Bikes, Restoration Tips.
Smooth, Solid and Reliable
In the 1960's Suzuki established itself as a manufacturer of solid reliable two stroke motorcycles.
The 500cc Twin cylinder Titan had built a reputation as an indestructible tourer that could also be tuned as a performance race bike. The 250cc Hustler was both fast and a nimble performance twin. The 350 Rebel was also a fast bike with a solid reputation for speed and handling.
When Suzuki released a range of triple cylinder two strokes early in the 1970's they chose a specific market that varied greatly from Kawasaki who also released a range of two stroke triple cylinder bikes at the same time. The bikes Suzuki released were the GT 380, the GT550 and the water cooled GT 750. All three models were aimed at the touring market.
The 380 and 550 had a 'Ram Air' cooling system which really consisted of a large amount of finning around the air cooled motor. This not only did an excellent job of cooling the bike but also dramatically reduced the normal two stroke rattles and engine noise. The bikes also had 4 exhaust pipes from 3 cylinders which also silenced the engine noise but contributed to the weight.
The motors on all three bikes were smooth as silk and delivered a pleasant growl from the exhaust, in fact it was the first time I ever heard a two stroke actually sound good.
All three bikes were chunky heavy bikes for their class, but this combined with wide comfortable seats made for a solid touring mount. The motors were tuned to give a wide torque spread, rather than peaky high performance. They had excellent electrics,big petrol tanks, push button starter motors and digital gear indicators. The first models had drum brakes but were rapidly replaced by disk brakes.
I personally owned both a GT750 and a GT550 and did huge miles touring and commuting on both. The motors were extremely reliable and simple. They were easy to maintain, cheap to run and very comfortable on really long trips.
Because of their mild state of tune they were also quite reasonable when it comes to petrol consumption.
The handling for such chunky heavy weights was average but could be improved by replacing the rear shockers with better aftermarket units. The swing arm bushes were actually nylon, so I replaced mine with brass bushes. The massive three into four exhaust pipes could be replaced by 3 into one performance pipes and Metzler tyres seemed almost custom made for these tourers.
You could also port the motors and increase the jet size to significantly increase horse power. Many GT750 triples were raced successfully all over the world.
The Kawasaki triples 250, 350, 500 and 750 two strokes were eye popping powerhouses that offered a white knuckle adrenalin ride. But they also were noisy, chewed through petrol and had a razor edge power delivery. They also wore out fairly quickly and had poor performance when they got hot. especially on some of the hot summer days we get in Australia. I loved my Suzuki's and they never let me down.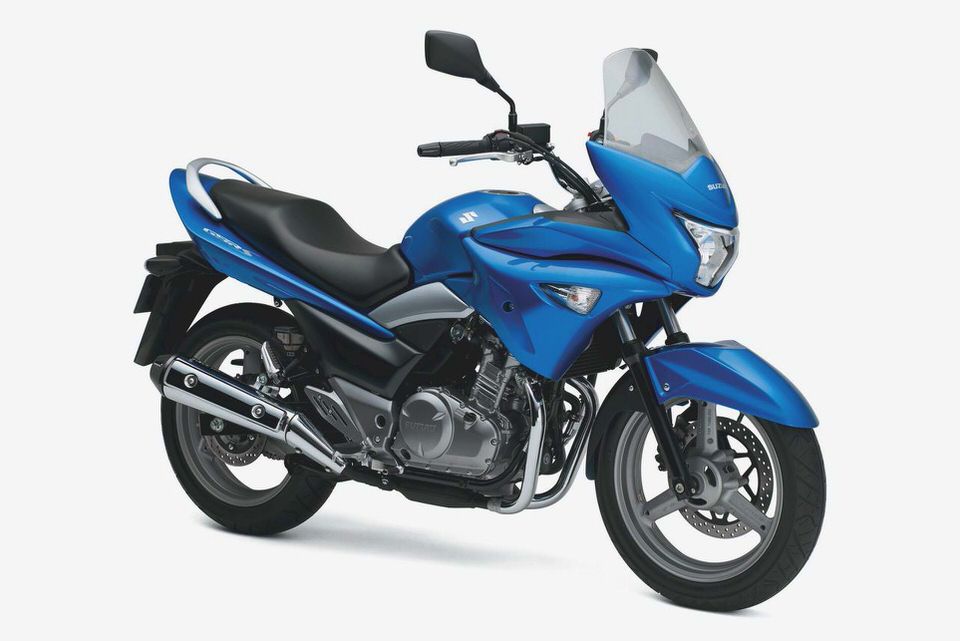 I needed a good reliable commuter that would take me on long tours around the country. Back then in the 1970′ there was few bikes that could match the simple solid reliability of these bikes and they deserve their place as true 'Classic' bikes. Suzuki built it's reputation on these bikes and went on to produce their first car a four wheel drive with a 550cc triple cylinder two stroke. what more can I say.
Restoration Tips:
The most important factor to look for when purchasing a Vintage Suzuki for restoration is whether the bike still runs. If it doesn't run how long has it been since last started, how has the bike been stored and where has it been stored. If the bike В has been stored carefully in a dry spot then there is a good chance that the motor has not got water inside.
If exposed to water the alloy interiors of carburettors and engines can corrode badly rotting and welding parts together, destroying bearings and seals. Running a bike at regular intervals and flushing the fuel system occasionally can mean the difference between life and death for an old motor.Suzuki used an oil mixing system which pumped oil through the main bearings before mixing with the fuel.
If you run the bike on premixed two stroke without using the Suzuki CCI system you will destroy the motor rapidly. On a bike as old as these early 70's models you will probably have to replace the seal between the engine and gearbox. If you don't and the seal is worn you will burn gearbox oil with the fuel and the bike will beВ smoky, run rough and foul spark plugs.
Parts are still available in wreckers and onВ eBay especially on some of the new eBay Motors sites specializingВ В in Vintage bikes. Read my Hub on this. You can also read moreВ at my Hub В on restoring Vintage Japanese Motorcycles.В
Cheers – Happy Restoring.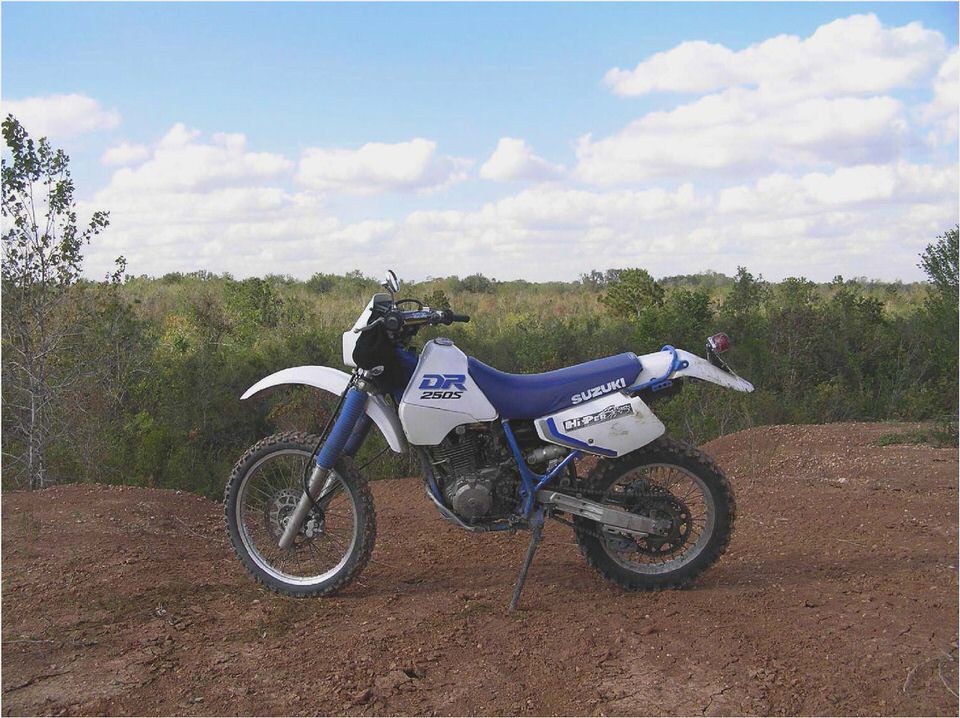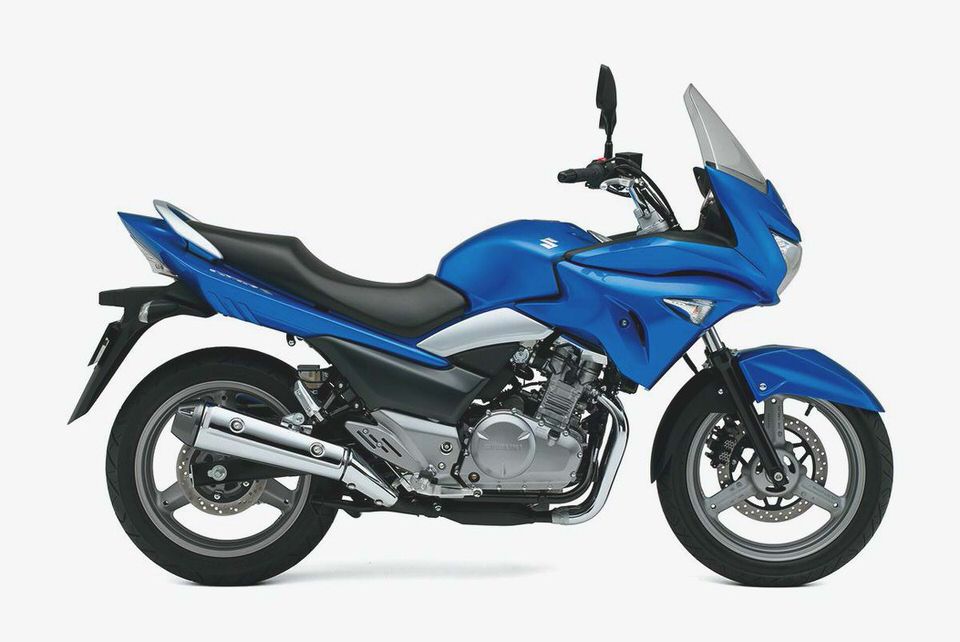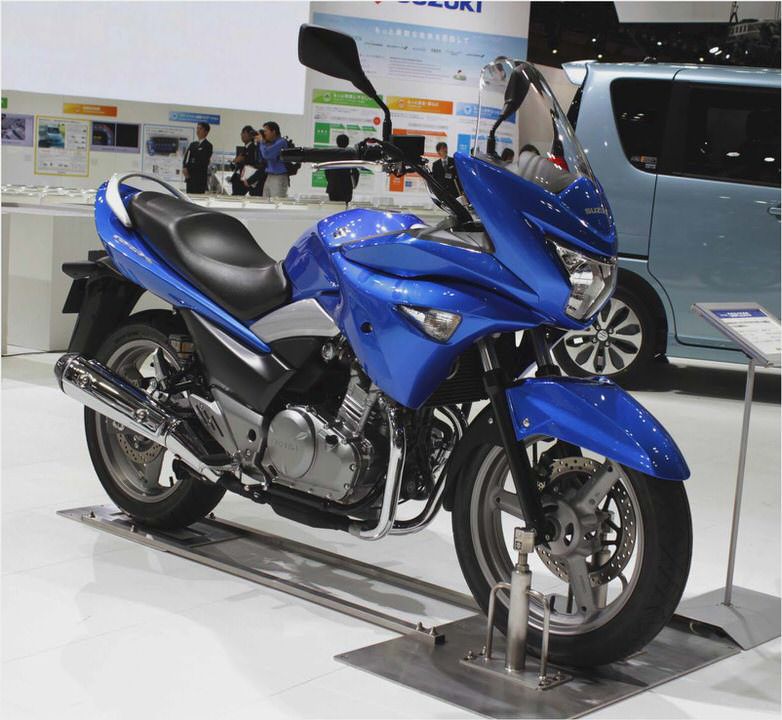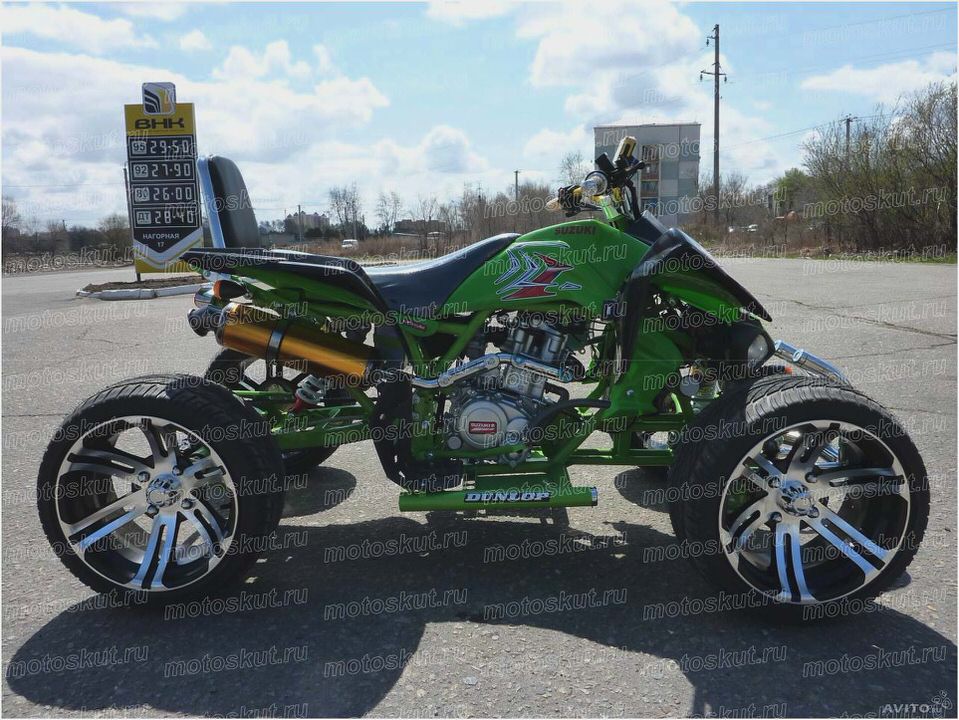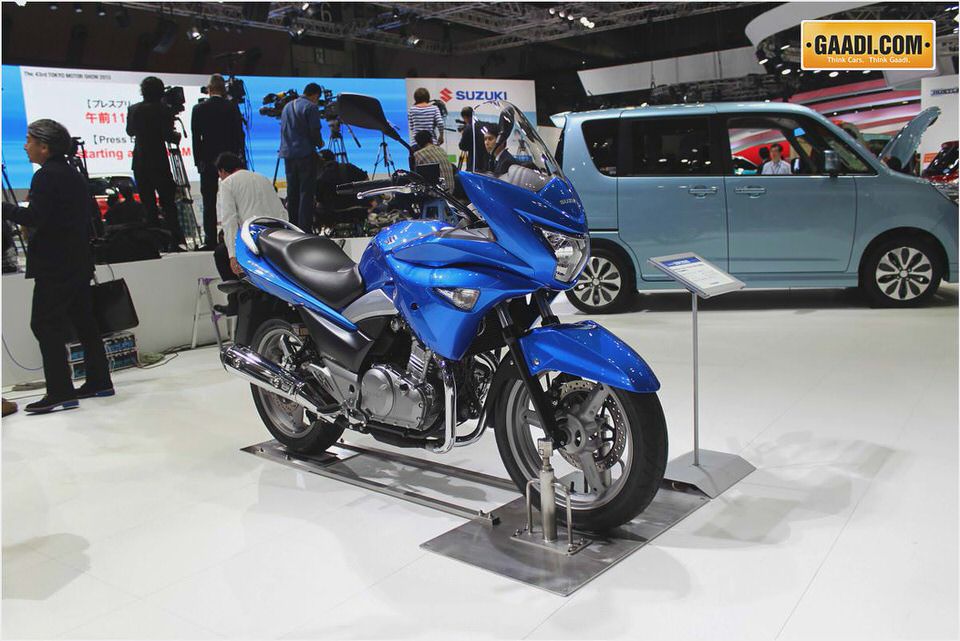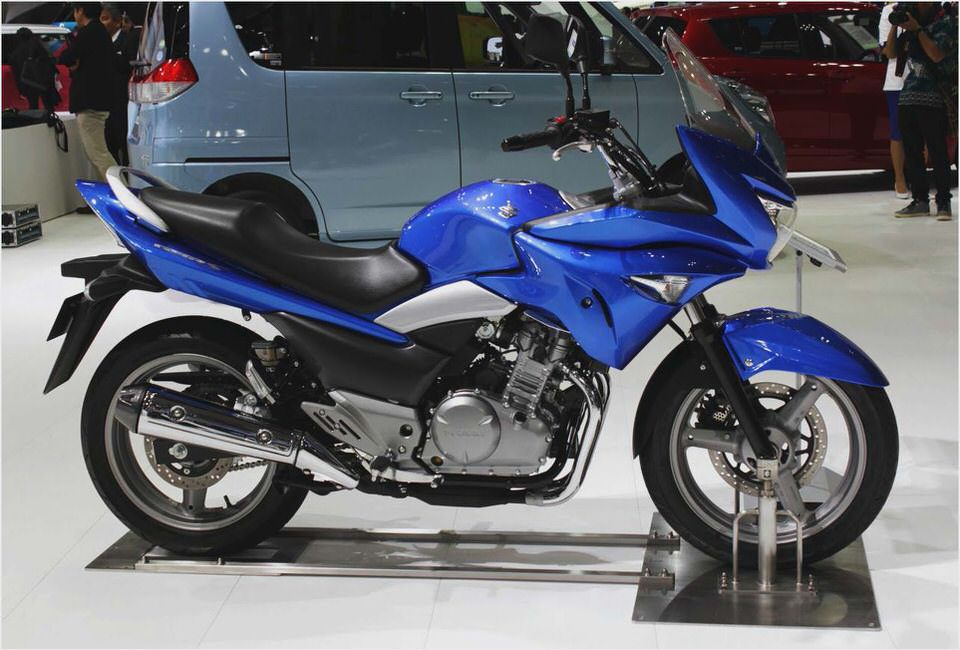 Ian huntly ttfan
2013 Suzuki DR-Z 125L – New 2013 DRZ 125 L at Motorcyclist Magazine
Memorable Motorcycles Suzuki TS250 – Motorcycle USA
2004 Suzuki GSX-R750 – Road Test & Review – Motorcyclist Online
Latest Motorcycle Collection: 2010 YAMAHA YZF R15