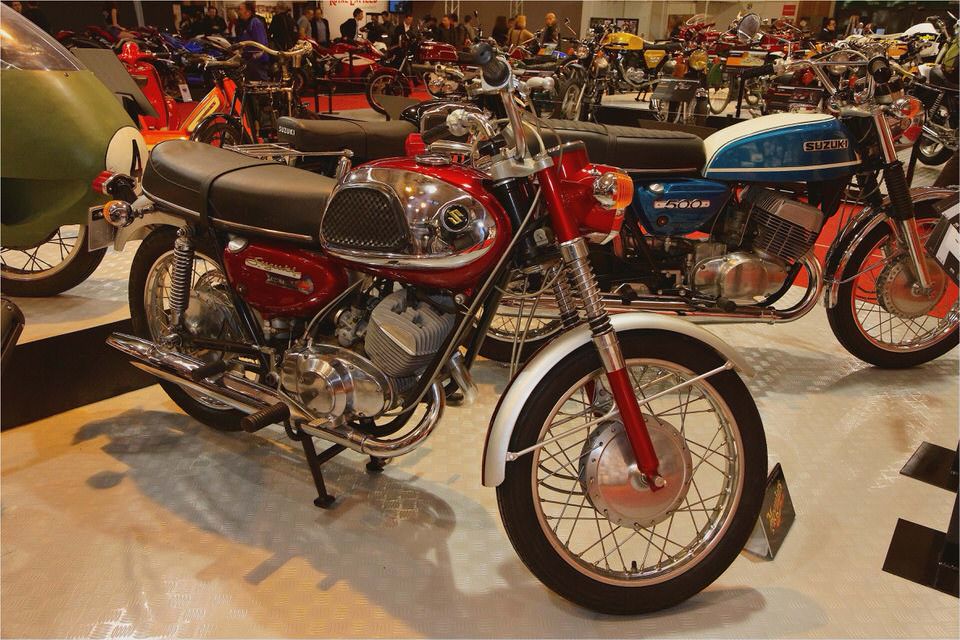 Suzuki South Africa
In 2009, Suzuki turned 100 years old and still strives to continue delivering on the wide range of cars, 4WD's, motorcycles and marine products that offer excellent value for money and exceptional reliability.
Suzuki, though, does come from pretty humble beginnings. Michio Suzuki founded the company in Hamamatsu, Japan in 1909 as a producer of Looms, a device used for weaving textiles.
During the post WWII period, Suzuki's motorized bike- the Power Free- earned a reputation for quality and reliability. It was followed up by the 125 cc Colleda motorcycle and the pioneering Suzulight lightweight car that stimulated Japan's automotive revolution. Michio Suzuki's focus was on a reliable, affordable methods of transportation.
Each of these vehicles were significant developments as they were engineered by optimizing the most advanced technologies of the period.
Since 1955, Suzuki Motor Corporation has grown from strength to strength and is today available in 192 countries worldwide.
Suzuki has been given so many titles, it's become a little difficult to keep track. Well, one of these awards is particularly meaningful for Suzuki South Africa because it is an acknowledgement of not just a few of the machines we manufacture, but for the great work and fantastic service Suzuki as a whole company provides. Car magazine bestowed the honour upon Suzuki of being the Motor Company of 2009, yet another benchmark for Suzuki on it's way to being an SA great!
Suzuki is clearly making its Japanese presence felt in South Africa by introducing quality products, high specification levels and great value for money. People all over South Africa are sitting up and taking notice of Suzuki products, from the Grand Vitara all the way to the sporty Swift. Suzuki is proud to have started another great year with exceptional service and quality manufacturing.
Suzuki Auto South Africa is committed to building on the legacy of Michio Suzuki by offering technologically advanced and reliable vehicles that offer exceptional value. It is with great pride that the Suzuki Celebrates 100 years of innovation and offering products that truly are the WAY OF LIFE.
Alto 1.0 GL 1.0 GLS
The new Alto combines eye-catching style and easy urban mobility with great performance in terms of fuel efficiency and CO2 emissions, thereby meeting the lifestyle needs of today's motorists and the pressing global need for environmental compatibility. Plus, it is one of the most fun-to-drive city cars available — a great new example of Suzuki's Way of Life! philosophy.
The new Alto is aimed mainly at urban people who want a small car that offers style and enjoyment together with great environmental credentials, and it reflects the ideals of the second phase of Suzuki's world strategy. At the heart of the concept for the new Alto is Suzuki's belief that people should be able to enjoy economical, eco-friendly motoring without sacrificing style, comfort, practicality, or performance.
Swift 1.5 GL, 1.5 GLS, 1.5 GLS A/T 1.6 Sport MT
The new Suzuki Swift is a compact car that's based on a fresh approach to design and development, delivers a driver and passenger experience that's aimed at placing it in a class of its own, and has true worldwide appeal. The new Swift embodies a new, globally oriented approach to Suzuki car-making.
From the very beginning of the new Swift's development programme, a dedicated team of Suzuki designers and engineers collaborated extensively with European automotive professionals and ordinary motoring enthusiasts in pursuit of Suzuki's best compact car ever. The new Swift gives an exciting glimpse of the new ideas and design approaches that will shape Suzuki models in years to come, no wonder it was nominated as a 2009 South African Car of the Year finalist.
SX4 2.0 MT, 2.0 CVT 2.0 AWD MT
Introducing the new generation SX4, now available in All-Wheel-Drive (AWD), the perfect vehicle for an active lifestyle. The switchable three-mode 4×4 system allows you to crossover from economical two wheel drive city driving, to adventurous All Wheel drive dirt road traction. The SX4 has an impressive list of features including a powerful 2.0 litre engine (112 kW), that delivers a sporty handling response in both the 6 speed manual and CVT automatic transmission.
The SX4 is designed around comfort and enhancing your driving experience with power windows and mirrors, 9-speaker mp3 enabled audio system, steering wheel audio controls and cruise control. Furthermore, it also has the added reassurance of 6 airbags as well as Electronic Stability Control (AWD only) as standard.
Grand Vitara 2.4, 2.4 A/T 3.2 V6 A/T
Quadrunner LT-F160
For vacation fun days at the lakeshore, starting not much before noon or workdays on the farm, starting long before dawn. The Quadrunner LT-F160 has versatility. Versatility that comes from the combination of convenient features.
All in a compact, efficient package with built-in Suzuki reliability. Features: 4-stroke, 1-cylinder, air-cooled, SOHC engine delivers useful torque. Push-button electric starter for easy start. Automatic clutch, 5-speed transmission with super-low first gear and convenient-reverse for easy operation.
Useful large front/rear racks and convenient trailer hitch as standard equipment. Back-Up Pull Start. Good steering response. Excellent traction and maneuverability.
Suzuki has, over the years, produced some amazing legends. The Katana was an absolute awesome bike for its time.
The new generation is no different. Bikes like the Hayabusa and GSX-R series are legends in their own right.
Hayabusa. It's a sporting legend that has become a performance legend in its own time. An aerodynamic machine inspired by and named for a Japanese peregrine falcon known for cutting the wind with incredible ease. A motorcycle so exciting that it has developed a devoted following around the world. A motorcycle so amazing that it has outsold its would-be competitors across a span of almost ten years.
Combining seemingly effortless acceleration, wind-cheating aerodynamics, sporty handling, timeless style and unlimited excitement. Built to deliver balance performance. Features: The Hayabusa has a more muscular four-cylinder engine, delivering a broader wave of torque for even more-effortless acceleration. Liquid-cooled engine with DOHC, 16-valves, Twin Swirl Combustion Chambers plus gear-driven counter balancer. Electronic fuel injection system fed by 46 mm throttle bodies.
High efficiency liquid cooling system. Six-speed transmission with high-capacity clutch featuring back-torque limiter system. Digital direct-ignition system.
Corbin Motorcycle Seats & Accessories Suzuki Boulevard M-50 800-538-7035
Aprilia Service Manuals
Suzuki AN 125 Burgman – Bikes Details Video – Motorcycles
2011 Suzuki GSX-R 600 Preview – Ultimate MotorCycling
Holden HK HT HG repair manual 1968-1971 Ellery NEW – sagin workshop car…