This weekend#x2019;s field includes 7 of the top-10 ranked golfers
Wildredo Lee/Associated Press
After a disappointing start to the 2014 PGA Tour season, Tiger Woods will use the Honda Classic this weekend at Palm Beach Gardens, Fla. to sharpen his game for the Masters, this year#x2019;s first major six tournaments away April 7-13 in Augusta, Ga. #x201c;I think once we get to Florida, I think we#x2019;re all thinking about our way to Augusta,#x201d; Woods said.
P ALM BEACH GARDENS, Fla.
The PGA Tour season began five months ago. The new year is two months old. And yet there#x2019;s something about the Honda Classic that makes Tiger Woods and a collection of stars feel as though it#x2019;s all about to get underway.
#x201c;I think once we get to Florida, I think we#x2019;re all thinking about our way to Augusta,#x201d; Woods said.
Six tournaments remaining before the Masters, the first major of the year, and this is now serious business. It shows in the strength of the field at PGA National, with seven of the top 10 players from the world ranking.
The last time Woods, Phil Mickelson, Rory McIlroy and Adam Scott competed in the same tournament was the BMW Championship near Chicago last summer.
That#x2019;s how it was a generation ago, when some of golf#x2019;s top players either rested or played overseas early in the season, and then showed up in tropical conditions at Doral to start the official road to Augusta National.
Woods has plenty of work to do based on his early performance #x2013; a missed 54-hole cut at Torrey Pines in his lone PGA Tour start this year, followed by a dismal performance by his standards at the Dubai Desert Classic, where he tied for 41st.
He conceded that he spent most of his winter break working on his body instead of his golf. Since returning from overseas earlier this month, Woods said he has spent most of his time working on his short game.
Scott, the defending champion at Augusta, hasn#x2019;t competed since the Sony Open in Honolulu. He spent the next week on the Big Island, surfing and playing a few casual rounds with his buddies, then killed time on the couch or doing anything not related to golf until it was time to get back to work.
He plans to play three of the next four tournaments.
#x201c;After three weeks, I kind of felt like I needed to start swinging again and started to get the itch, but I think I timed it pretty well because I#x2019;ve had a nice couple weeks of intense practice before getting here and a week of playing with some mates before that,#x201d; Scott said. #x201c;I feel like I#x2019;ve had a nice preparation, but this is a very tough test, and it#x2019;s probably not the ideal one to float back in off after an extended break.#x201d;
PGA National looks to have as much blue (water) as green (grass), and the course is converted into a par 70 at 7,140 yards for the Honda Classic. Michael Thompson won last year at 9-under 271.
It wouldn#x2019;t seem to favor Mickelson, who has not played PGA National since he was an amateur.
Mickelson missed the last two weeks because his kids were on spring break, spending some of that time skiing and some of that playing golf. He did not want to fly out from California for one tournament next week at Doral, so he added the Honda Classic.
#x201c;The greens are really immaculate,#x201d; Mickelson said. #x201c;If you get hot with a putter, you can make a lot of putts. But I do like the golf course. I#x2019;ve always liked Nicklaus-designed golf courses. I know this course he renovated or redesigned years ago, and it#x2019;s a wonderful test of golf, and I think that#x2019;s a real credit as to why such a strong field continues to come here.#x201d;
This only is the third time Woods has played the Honda Classic as a pro. He rallied with a 62 in the final round in 2012 to finish behind McIlroy, then struggled off the tee #x2013; particularly on the sixth hole #x2013; a year ago when he tied for 37th.
McIlroy has his own set of memories from PGA National, not all of them good. Even though he won in 2012 to become No. 1 in the world for the first time, he followed that by playing 26 holes last year before walking off the course with his game in disrepair and his business affairs not much better.
McIlroy said it was a mistake to quit, something he won#x2019;t ever do again. But the 24-year-old from Northern Ireland is in a better frame of mind this year. He is comfortable with his equipment. He#x2019;s engaged. He has settled into his own management (though he still is going through a legal battle with his old firm).
And he is playing like the guy everyone expected to be the biggest threat to Woods.
#x201c;I#x2019;m in a better place,#x201d; McIlroy said. #x201c;And I feel like when my game is in a good place, everything else can sort of fall in line with that. It makes me feel more comfortable about everything.#x201d;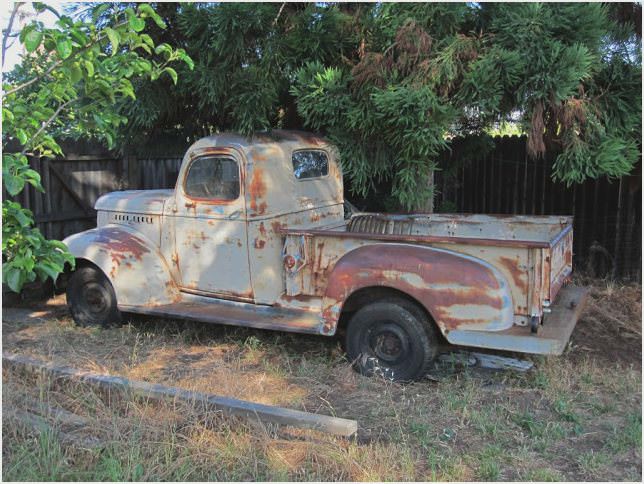 Honda Accord revised for 2013 carsguide.com.au
Memorable Motorcycles Honda TL125 – Motorcycle USA
How to Get More Horsepower for the Honda 1300 eHow
Honda Vision 110 scooter expected early 2012
Molecular diversity and predictability of Vibrio parahaemolyticus along…