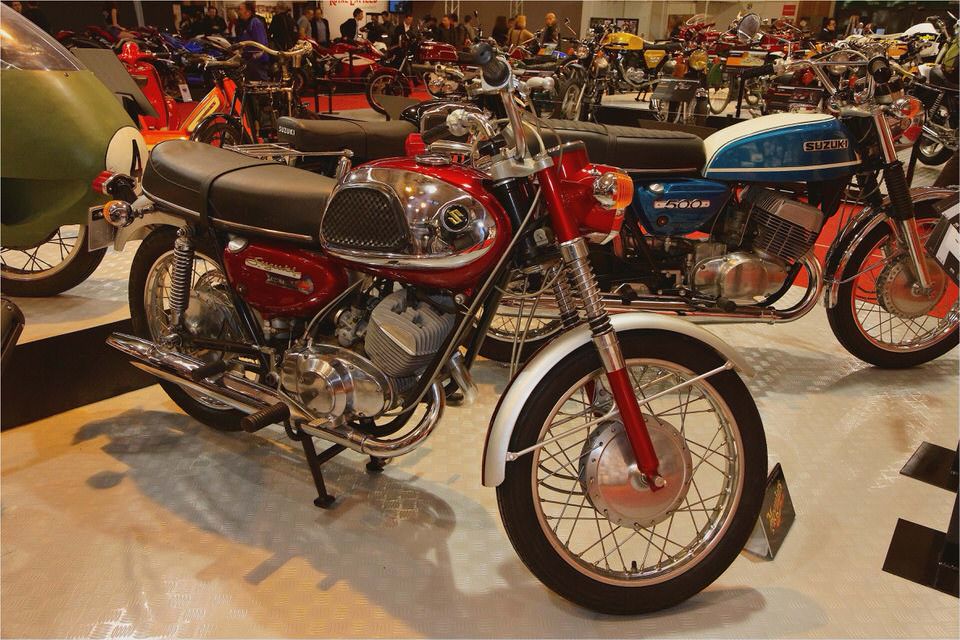 Saturday, November 27, 2010
Tesla Roadster Toyota boss ride
Collection of sports cars Toyota Motor Corporation president Akio Toyoda increases. When some time ago he got a Lotus Elise, now he just received the Tesla Roadster, an electric-powered sports car.
HOW YOU FIND THEM #18: AJS 'H7' RACER
There is little more exciting than finding an old racing motorcycle literally in a barn, slathered inside and out with heavy oil, a solid gold tale of racing history attached. More problematic is the task of documenting such provenance, for while any 80 year old bike is interesting, a claim that it placed 3rd in the Junior Isle of Man TT of 1927. Jimmy Simpson aboard, is very much more interesting indeed.
This lovely AJS H7 350cc overhead camshaft machine is certainly a rare beast whether roadster or racer, and one of very few from the category 'flat tank cammies', a super exclusive club. Overhead-cam drive was typically adopted post-1927 by the motorcycle industry; the 'saddle tank' was the fashionable thing by that date, thus only early adopters such as Velocette (1925 – 'K' model ) and AJS in 1928 with their models K7 (349cc) and K10 (498cc), but in this case, the letter referred to the year of production.
At first glance, the pannier tanks look to be the real deal, a factory racing item never sold to the public, and it bears a small plaque with '27 TT', plus the number '35'. The early André steering and fork dampers look correct, as does the rare Binks twistgrip throttle assembly, and the Lucas horseshoe racing magneto. Curioser and curioser. (Above, Simpson making minor adjustments to his mount at the TT.)
The AJS was almost unique in using the simplest method of driving cams before the advent of rubber belts; a chain drive. There had been plenty of chain-driven OHC motorcycles, cars and airplanes previous to this, but the recently-patented 'Weller' spring-steel blade chain tensioner (see above) . used under license, meant the long travel from crankshaft sprocket to cylinder head was not accompanied by chain whip, nor the need to predict thermal expansion of the engine when setting up chain tension. In short, it made such a drive elegant, and very easy to set up, as opposed to the Velocette/Norton/Ducati shaft-and-bevel drive, which took skills to get everything shimmed up just right, and was therefore expensive to produce.
Specification of the AJS overhead-camshaft engine was fairly advanced for the day, with a proper recirculating oil pump and aluminum rocker arms, although AJS had yet to discover that a camshaft acting directly on the rocker arms had different requirements from the whippy 'knitting needles' driving standard OHV engines. The frame was a bit 'light' for a TT race, and the Druid sidespring forks primitive in their lack of movement. and in the case of this machine, the André friction fork damper would have simply slowed down the meager 1 of motion.
The brakes are nothing to celebrate either, for while the rear will lock the wheel, the front is good for one strong squeeze, then expect nothing further! I speak from experience, having owned a 'Big Port' ohv from 1928. That said, while the chassis was strictly traditional, these 'flat tank' AJS' steer to a hair, even if they weave a bit at speed.
My life as the son of an Alberta oil man -The Common Sense CanadianThe…
Suzuki GSX1250FA: Stump Puller! How To Make & Do Everything!
Latest Motorcycle news, reviews & riding tips – RedBook.com.au
ATV Source – Manufacturers – Suzuki – 2005 – Twinpeaks 700
Suzuki GS1000G, GS1000GL