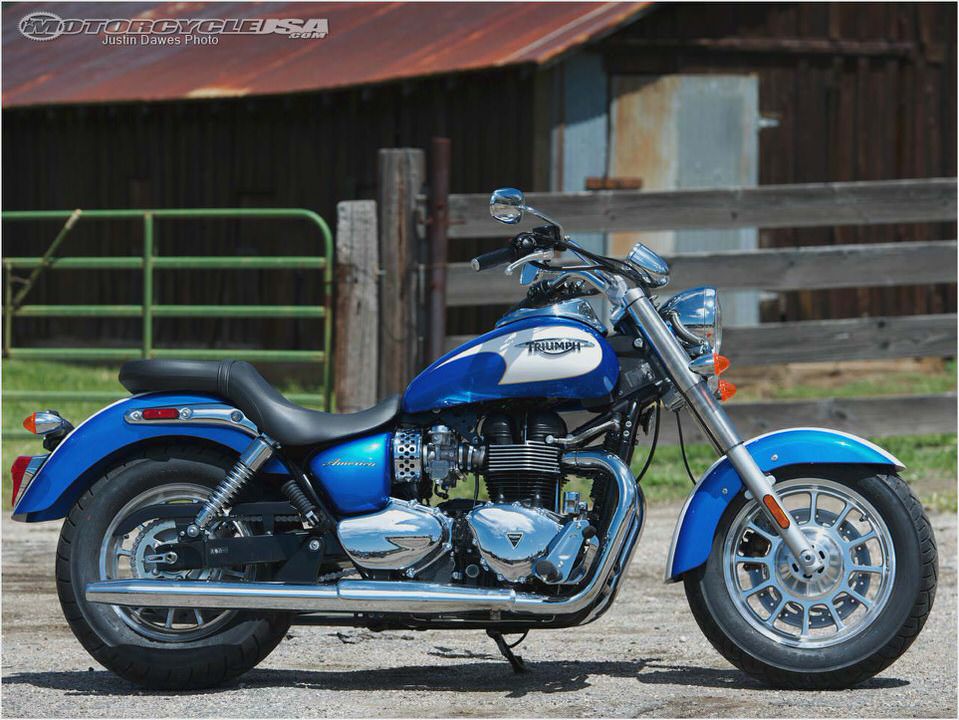 2002 Triumph Bonneville America
Bold, stylish and unmistakably Triumph, the Bonneville America is every inch the classic cruiser in the stateside mould – low-slung, laid-back and built to turn dreams of riding the open highway or cruising city streets in style into reality.
Taking its look from a blend of typically Triumph touches and the quintessential form of the classic cruiser, the Bonneville America is Triumph's most vibrant design statement yet. Designed specifically for riders seeking an alternative to American hardware or Japanese equivalents, this evocative creation cleverly marries chopper and lowrider styling elements to form a true original.
At the heart of the machine lies the 790cc DOHC eight-valve engine with a 270 degree firing angle, instead of the usual 360 degree firing angle crankshaft. This bottom-end configuration gives the engine an uneven firing-order and produces the Bonneville America's distinctive and unmistakable off-beat exhaust note – relaxed, potent and captivating. The deep exhaust tone exits through chromed slash-cut mufflers.
The five gears are selected through a forward-mounted footshift – the chromed footpegs and forward controls form a key part of the relaxed riding position. Along with a super-low 28 inch seat height and raked back handlebars mounted on a slab-style top yoke, the Bonneville America offers all the traditional custom-cruiser details in an ergonomically developed package that's as effective as it is authentic.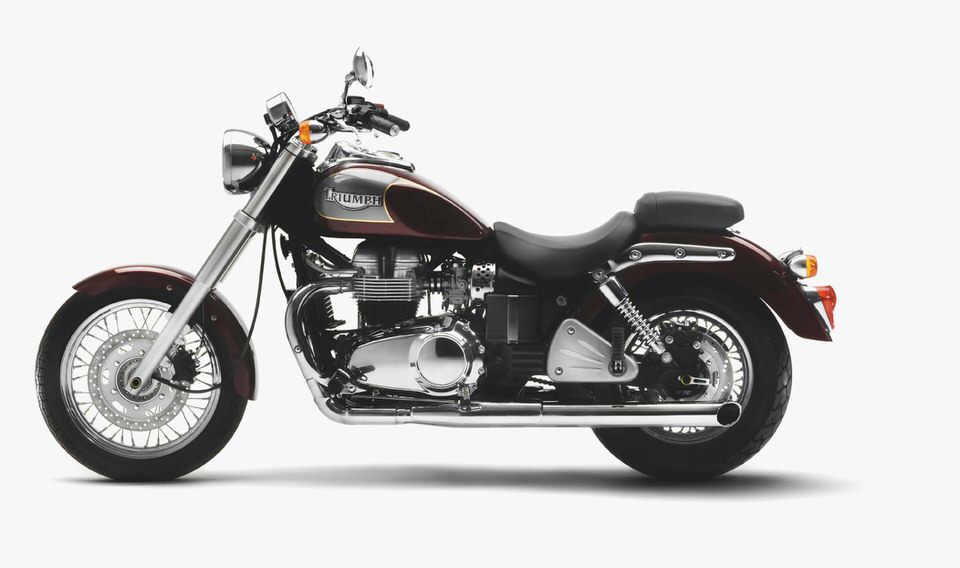 Dominating the slab top yoke is a chrome-bezelled, white-faced speedo, dramatically angled back into the rider's eye view and sited directly above the large chromed single headlight unit. The rest of the instruments are mounted in a deep-chromed console above the substantial 16.6-litre fuel tank that gives a 150-mile range entirely appropriate to a serious long-haul cruiser. The tank badges are heavy-chromed 'old' Triumph style whilst the pillion footrest hangers mimic a toolbox in a neat touch borrowed from Triumph's pre-war machines.
Brushed-finish heavy-duty wide-style forks complete a stylish and imposing front end with an 18-inch front wheel while at the rear chromed twin shock absorbers keep the 15-inch wheel, fitted with a 170 section rear tyre, glued to the road. Disc brakes front and rear with two-piston calipers take care of stopping.
A vast range of dedicated accessories reflects the enduring popularity of machine personalisation. Everything from custom-fitted leather saddlebags to sissy bars and special chassis trim is available from a comprehensive Triumph catalogue. In Jet Black and Silver with deeply-valenced Jet Black mudguards or Cardinal Red and Silver with red mudguards, the Bonneville America borrows on Triumph's rich Stateside heritage and draws on key elements of US bike culture to bring out the best in this definitive factory cruiser for the world market.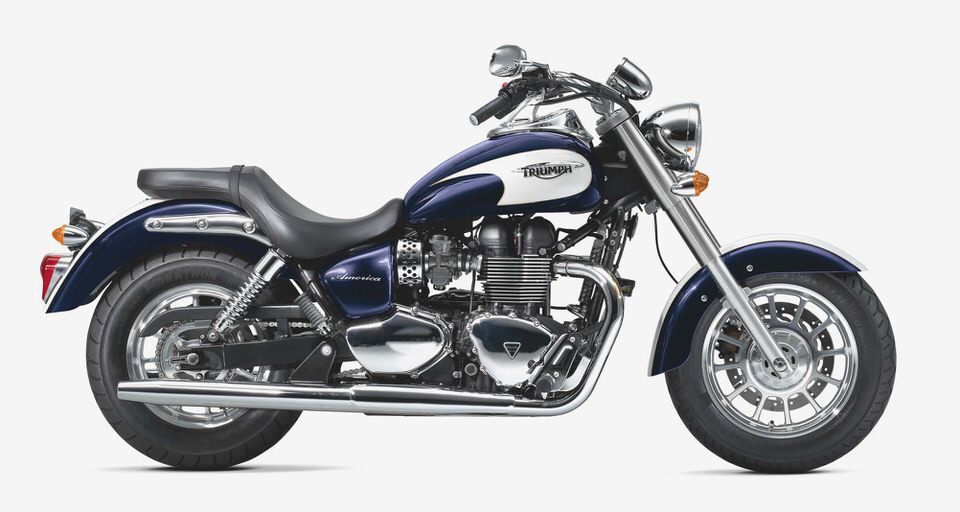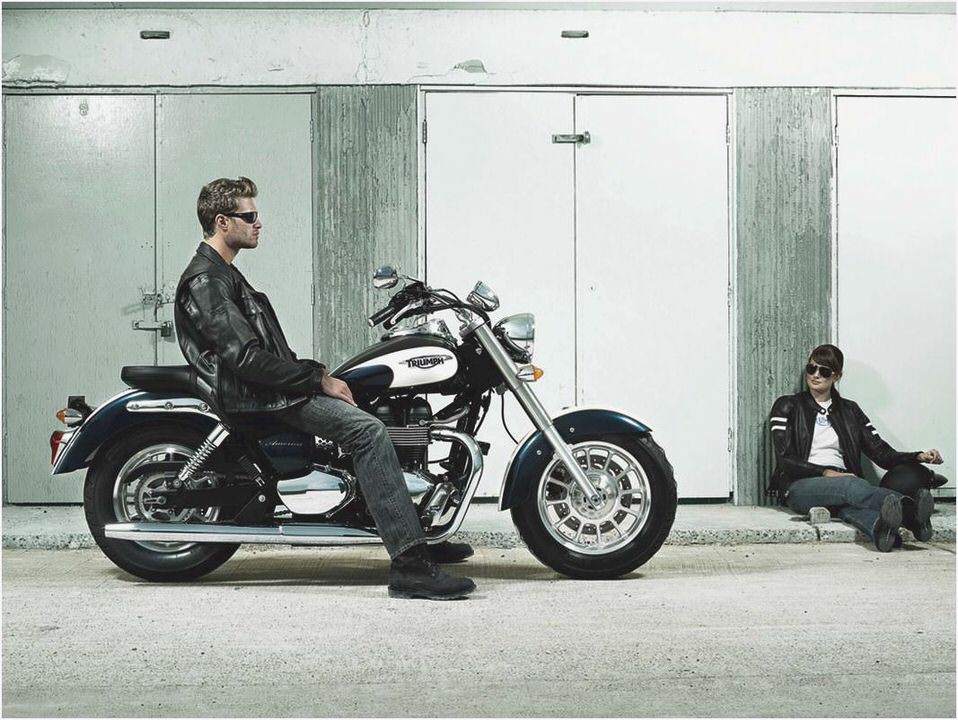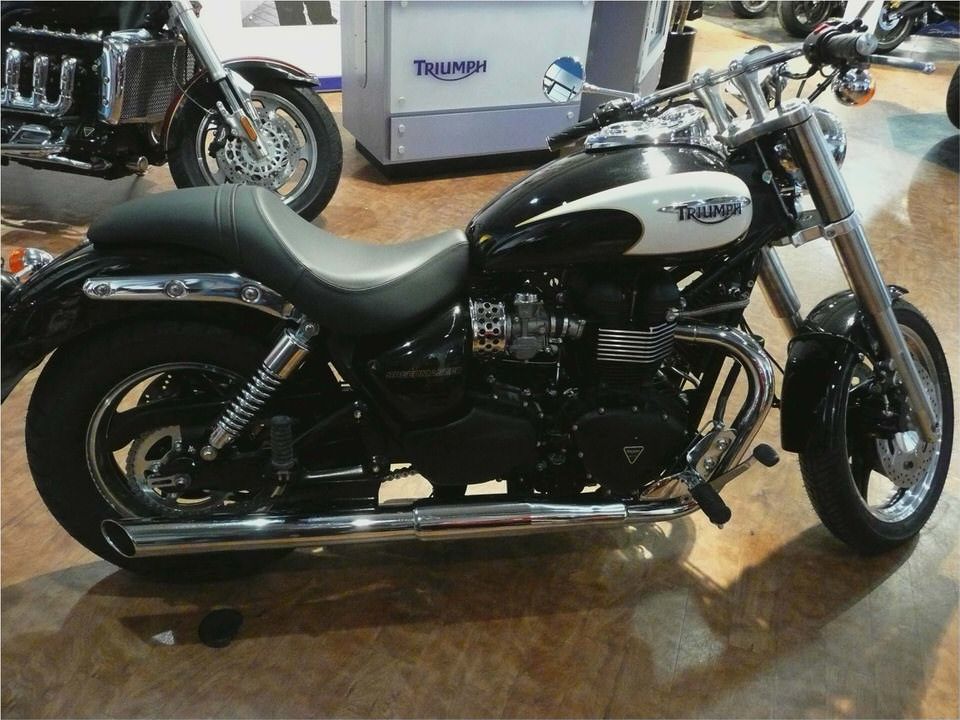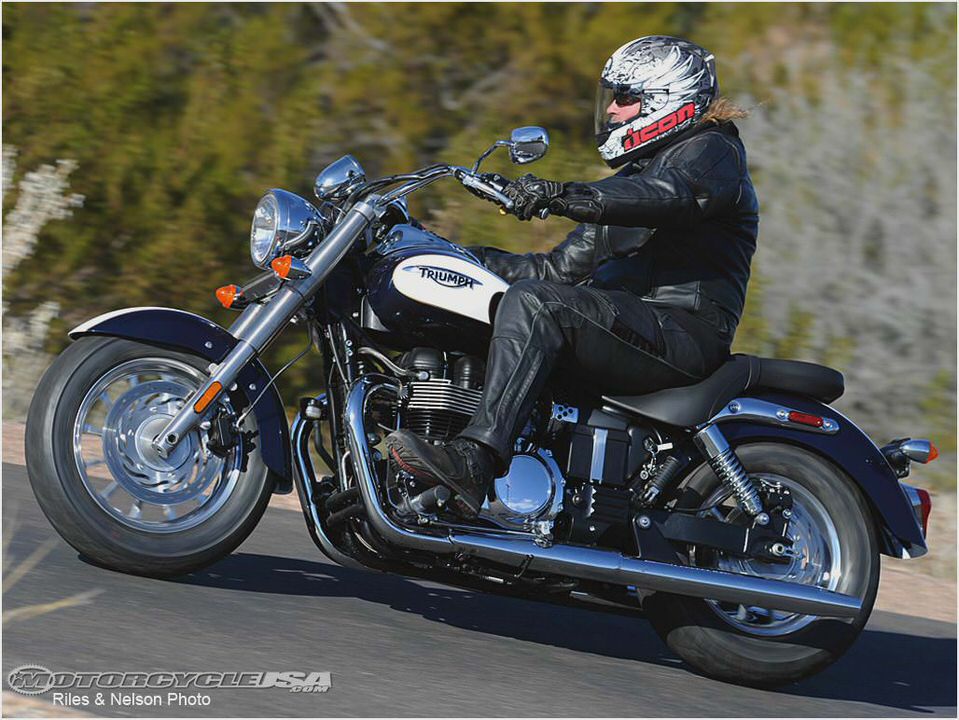 Triumph Thunderbird
First ride: Triumph Daytona 675R track review – Road Tests: First Rides…
Piston Powered Passion – Past Bikes – Beth's 1999 Triumph Legend TT 900
Specs for the Triumph Rocket 3 eHow
Triumph Rocket III Roadster vs. Yamaha Star VMax Comparision Test Review